Severe Weather Europe and The Watchers (https://www.severe-weather.eu/global-weather/large-giant-hail-libya-mk/; https://watchers.news/2020/10/29/tripoli-libya-hail-possibly-largest-on-record-october-2020/) has informed on Wednesday about exceptionally large hailstorm, which has brought upper trough from Europe in northern Africa!
This pressure disturbance over central parts of Europe was linked with cold front associated with ex-hurricane Epsilon westward from British Islands on Tuesday, 27. October 2020.
On the map below (from Severe Weather EU) we should notice, that immediately after transition of cold front, high pressure has started to enforce in France and the UK during Tuesday, while powerful cold front with upper through will moving above Europe up to Central Mediterranean and caused an extreme supercell storm in northern coast of Africa.
Above warm waters of Genoa cyclone deepening regions, disturbance took stronger contours and in contact with extremely hot tropical air over Africa it produced an extreme hailstorm with estimated diameter of hails 20,3 cm / 8 inches.
"Such hail size would definitely fit into the world's Top 3 giant hailstone events reported globally. Besides the Vivian (South Dakota) hailstorm from 2010 and the so-called 'gargantuan' hailstorm in Argentina in 2018." according to Severe Weather Europe and The Watchers.
Although ex-hurricane Epsilon in Europe didn´t bring so extremely winds and floods such was expected, its power has been manifested by its powerful cold front, which has produce possibly the largest recorded hailstorm in the world ever.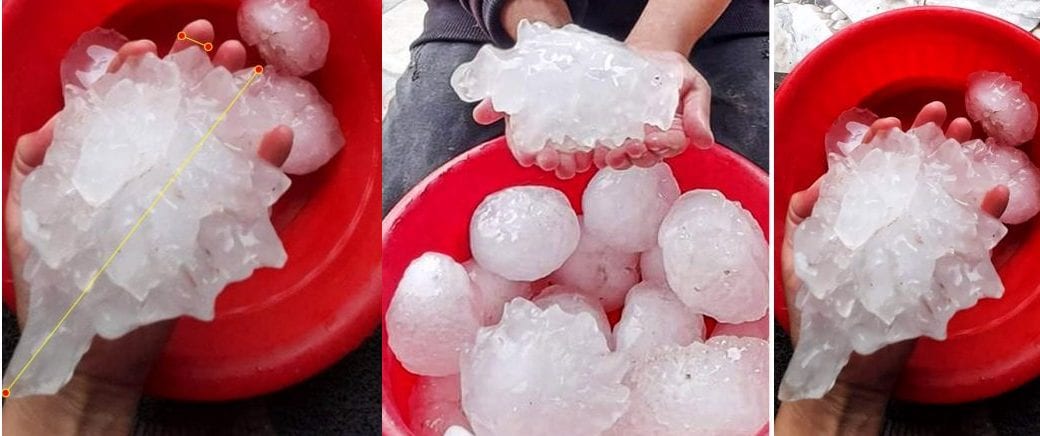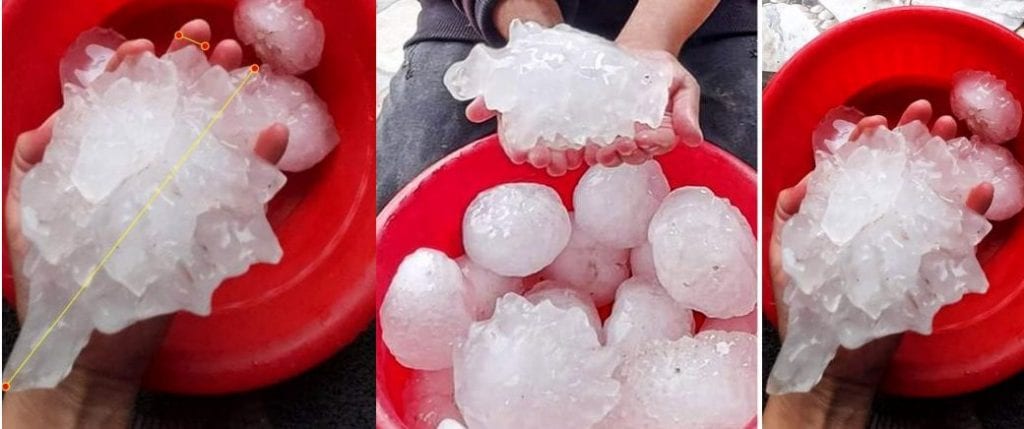 Infographics: Severe Weather Europe, The Watchers, youtube.com: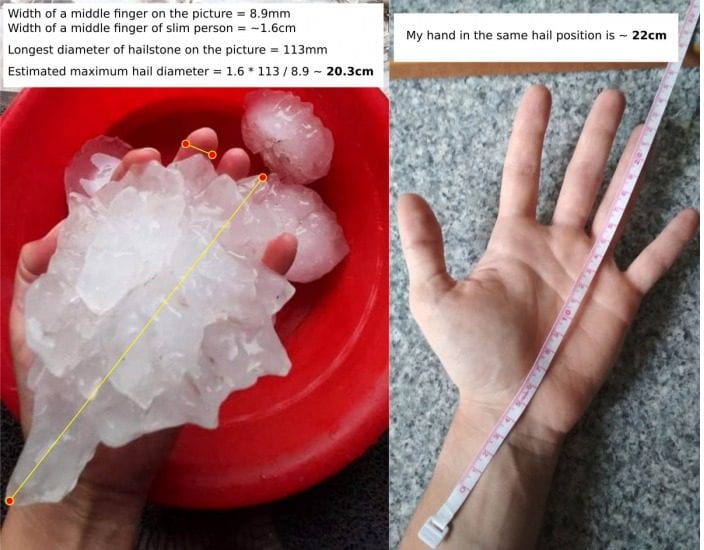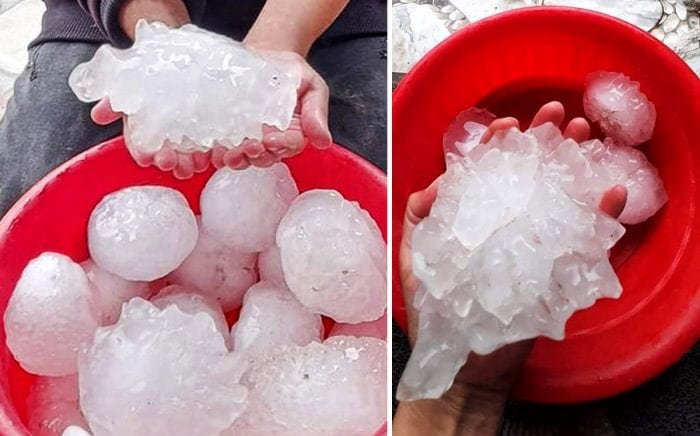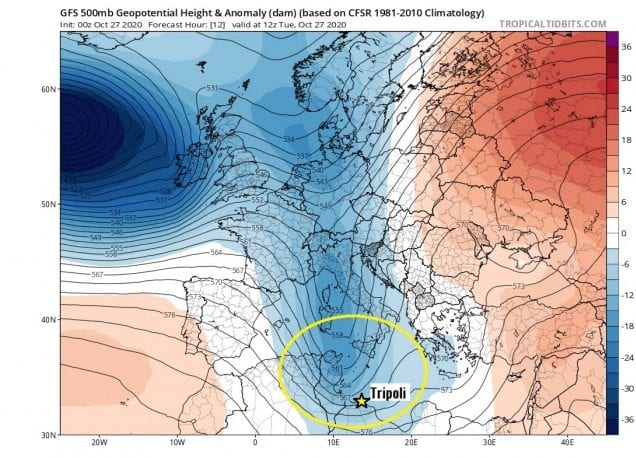 (Visited 106 times, 1 visits today)