While Eurasia will be during next weeks a leader of extremely cold conditions around the world, extreme winter times thanks to AO- and NAO- phases will come over parts of the USA, Canada, Mexico, Central America and Greenland, too, with regional temperature anomalies below -12°C, in late January 2021 even in Buffin Island and Greenland with anomalies below -20°C, what should mean possible temperature records for the coldest region of the Northern Hemisphere (central Greenland is colder than Siberia).
While until 16. January (next 6 days from Monday to Saturday), will be relatively not so much extreme cold, between 17.-26. January, persisting coldwave moving across the US territory is expected, with every day within a period with regional temperature in 850 hPa anomaly below -12°C!
Winter conditions will be shifting across many states of the USA, including southern parts, Mexico or Caribbean.
End of outlook is untraditionally cold in northeastern Canada and Greenland, with mentioned possible frosts in the interval -60/-70°C in central Greenland. Canada will reach the most probably extreme values around -55/-60°C.
It is still a question, if extreme temperature -50°F / -45,6°C from Colorado will be overcame somewhere in the USA.
It is possible, that Winter 2020/2021 will be peaking in the USA and Canada in February 2021, because expected NAO+ / AO+ pattern should produce extreme cold conditions on the back side of strong Icelandic low - mainly in Canada and Greenland, but too in parts of the USA such as e.g. Northern Plains or Midwest.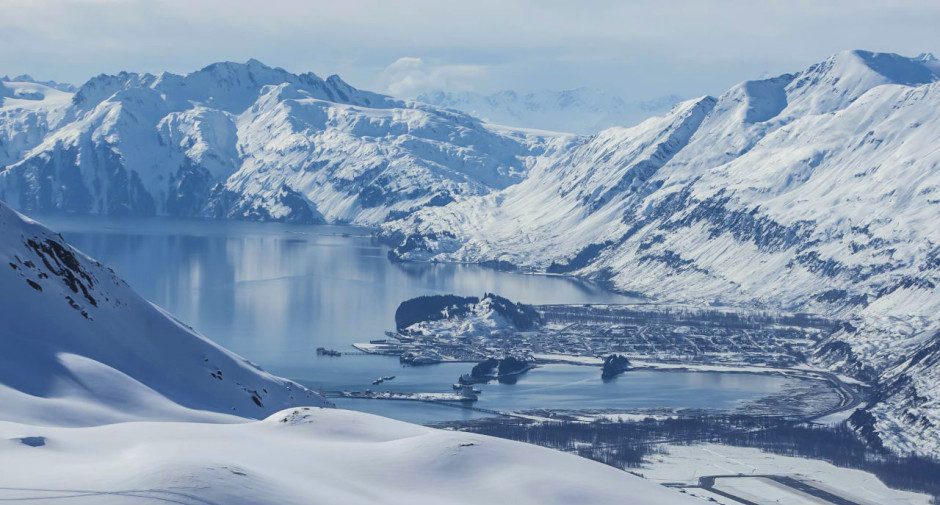 Infographics: NOAA, wxcharts.com, wetterzentrale.de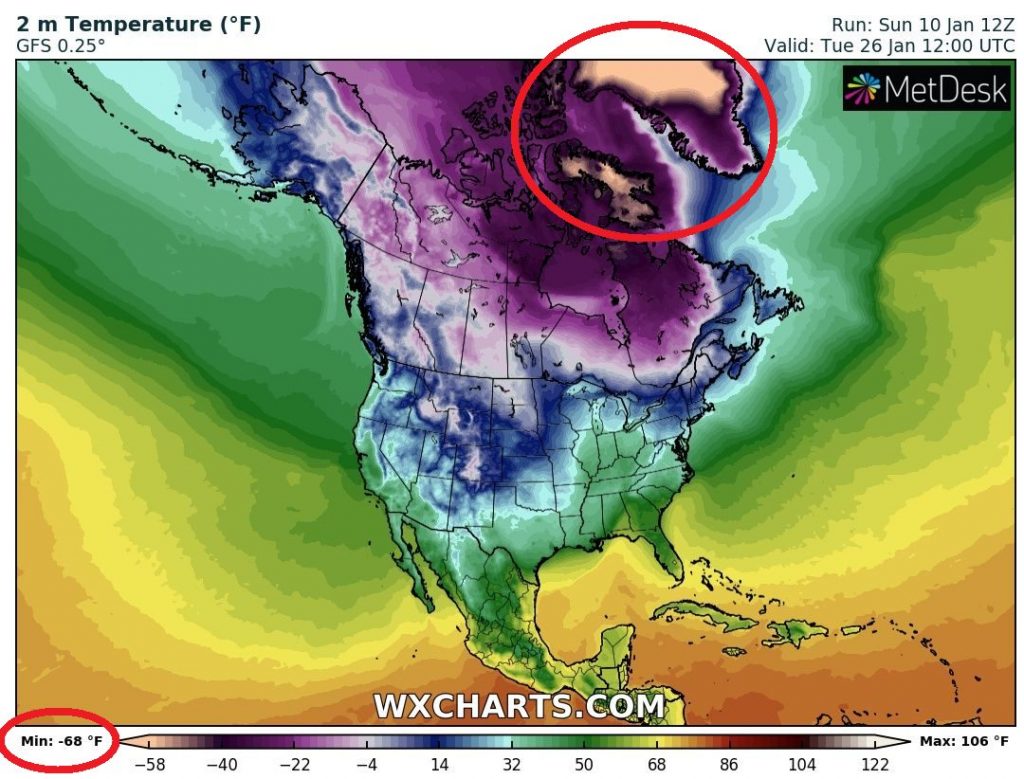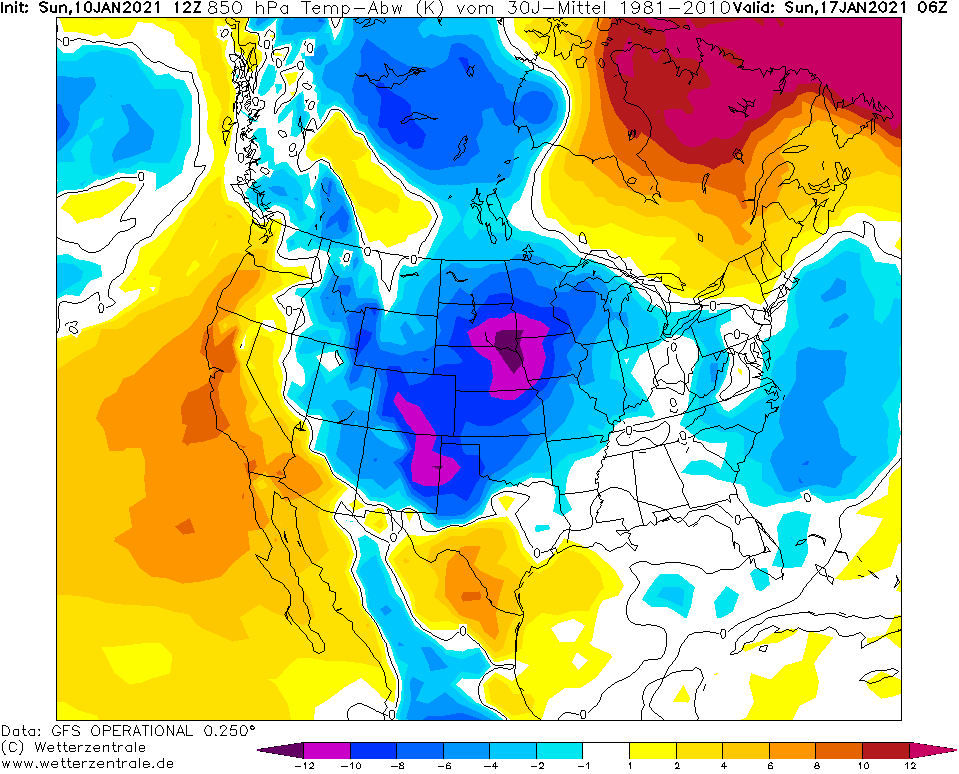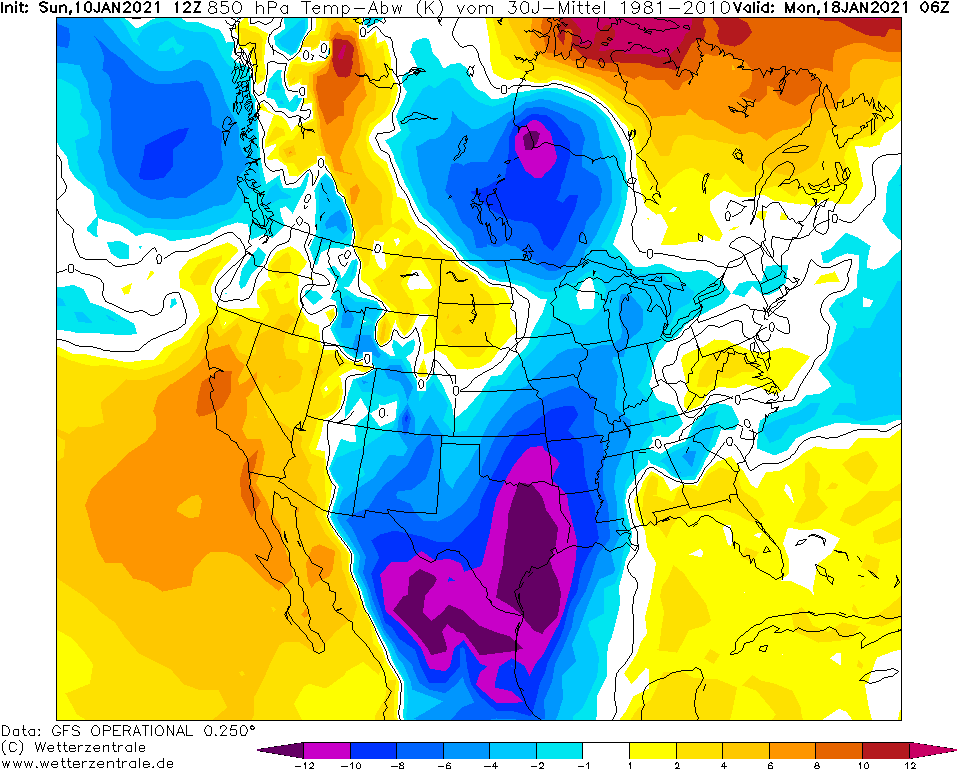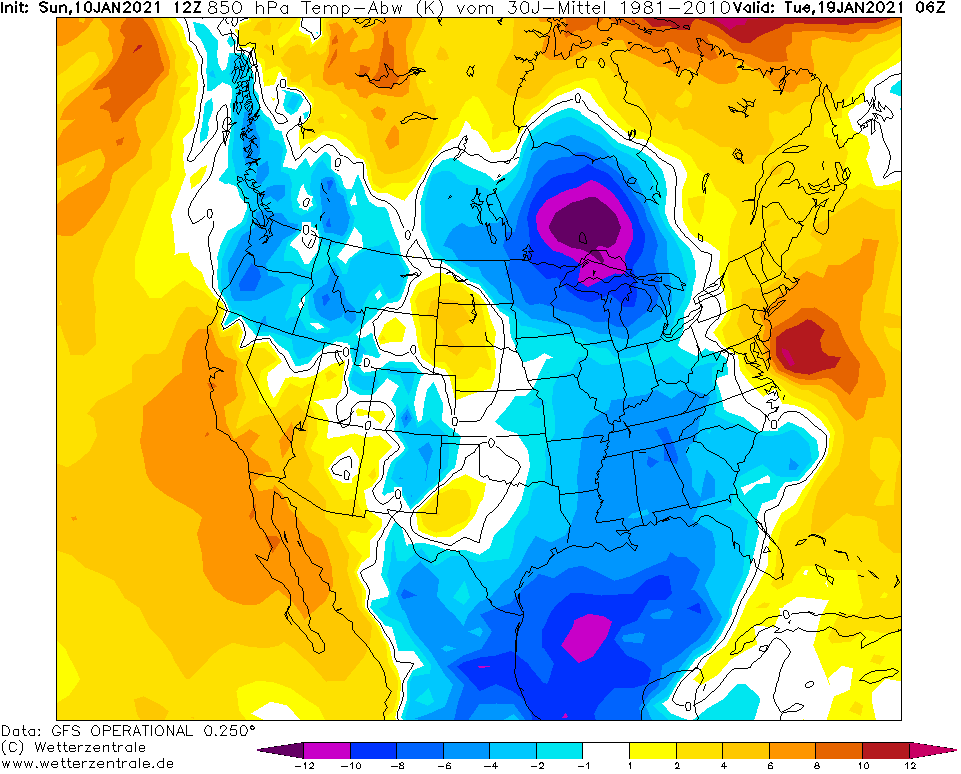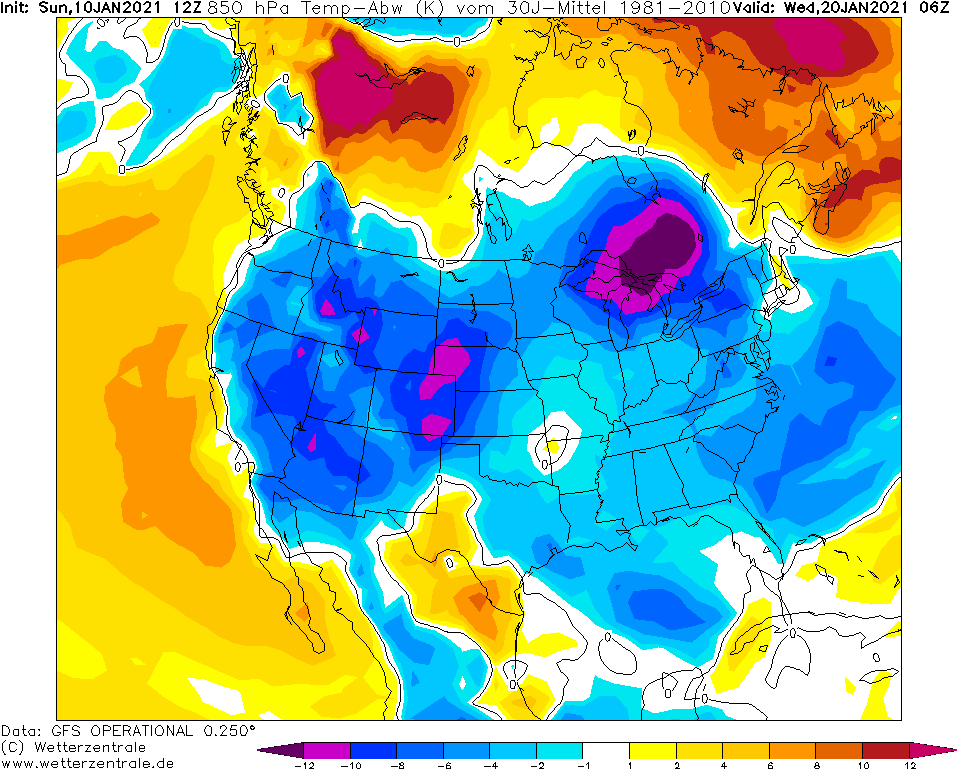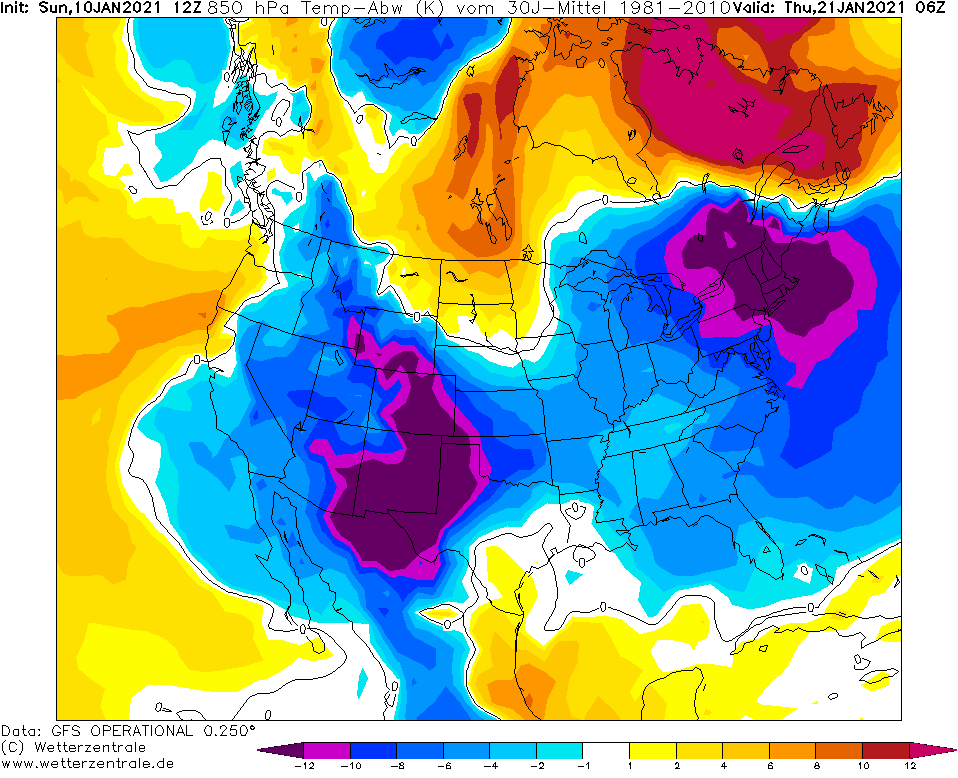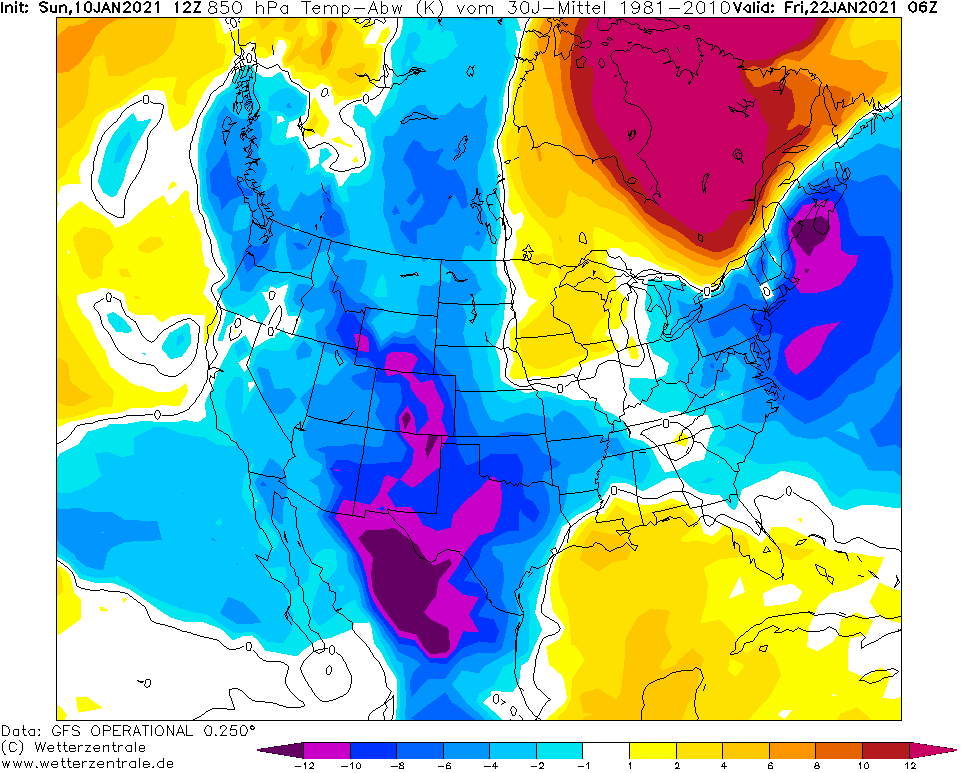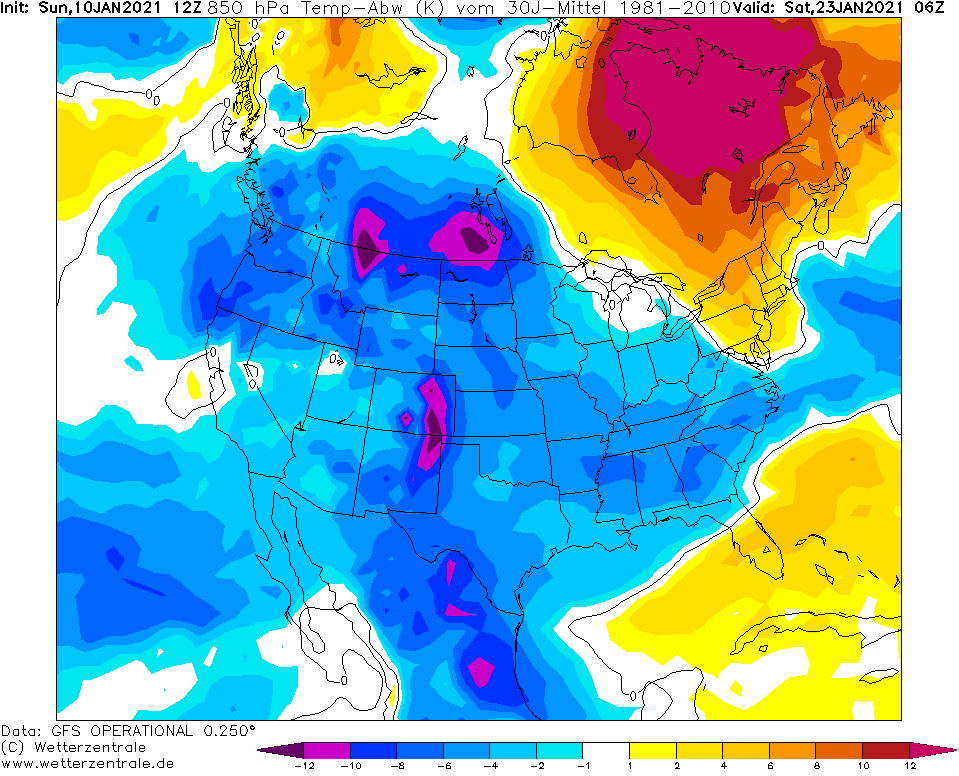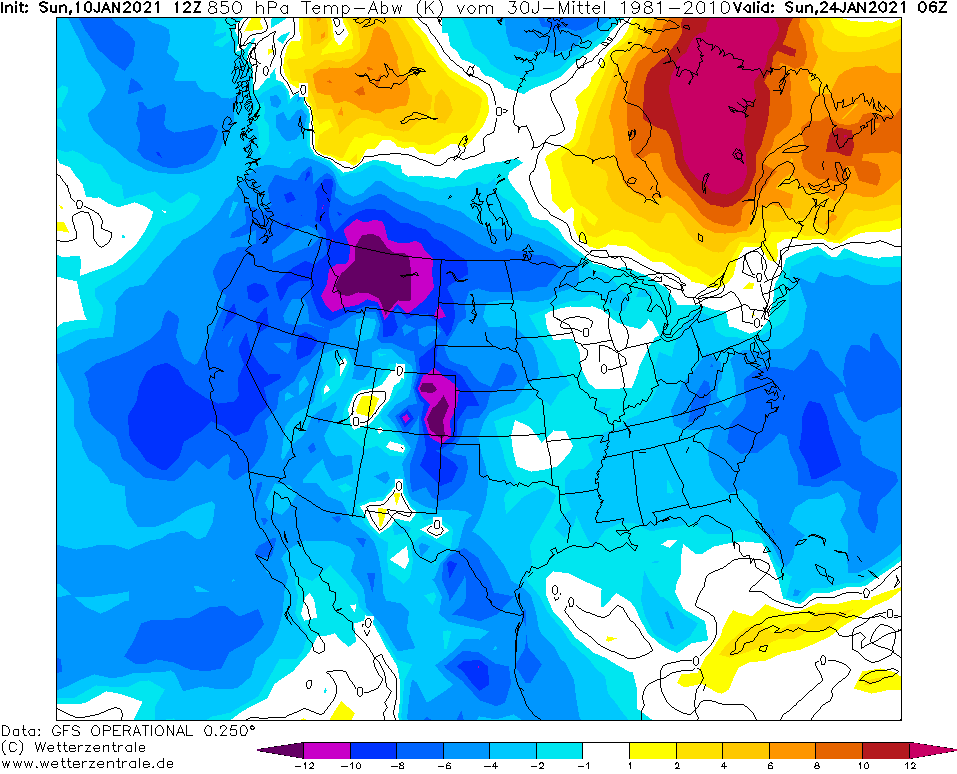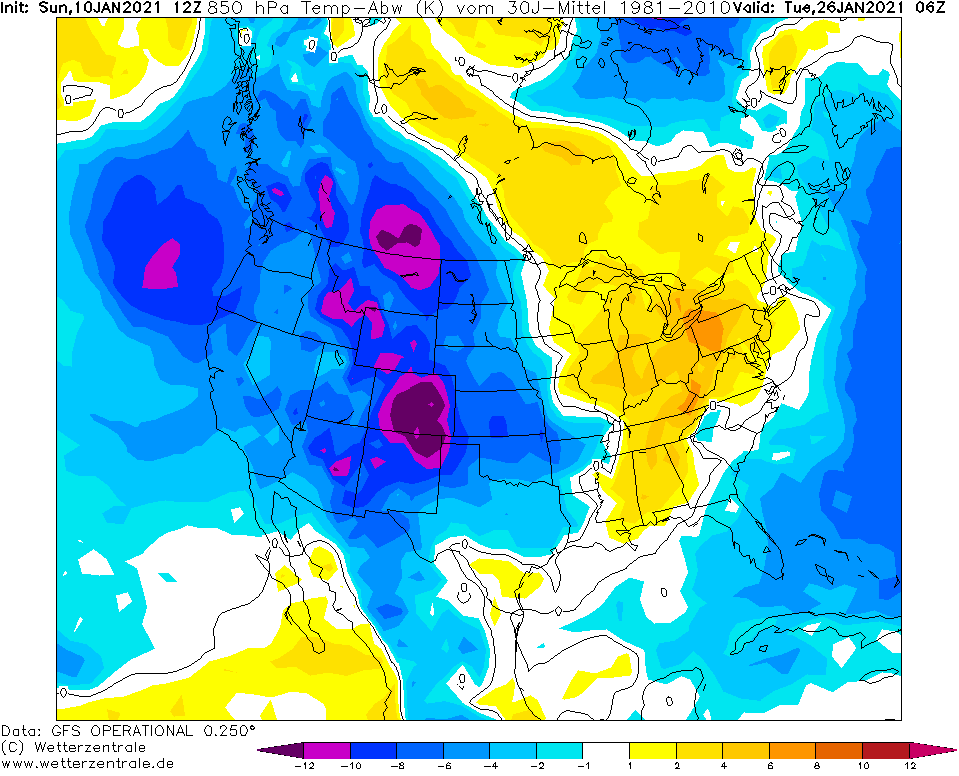 Read more:
(Visited 33 times, 1 visits today)