The second peak of Winter 2020/21 will be even stronger!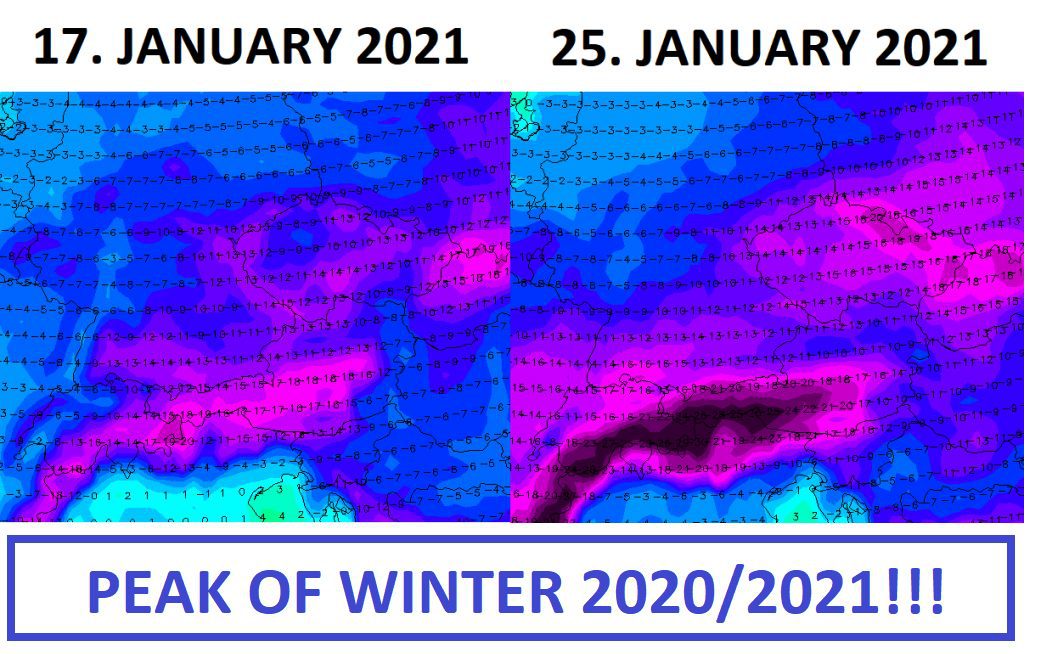 While in the last article we have announced, that peak of extreme Siberian blast will come already during the weekend 16.-17. January 2021 /https://mkweather.com/2021/01/10/uncompromising-siberian-winter-from-france-to-ukraine-30-celsius-watch-in-continental-europe-already-at-the-weekend-extreme//, next, even stronger peak of Siberian winter is starting to be a substantial part of the outlook already around 25. January 2021.
Freezing pool of extremely cold air over eastern and northern Europe in the 3rd decade of January 2021 therefore should surprise with 30-degree frosts in many continental European countries.
The first peak outputs, for 17. January 2021, are showing -19°C for neighboring parts of Poland and Slovakia, while the second peak returned a value -20°C for frost valleys in borders of Poland with Czechia, moreover, the Alps and parts of France and Germany should be signigicantly colder during the second wave.
Extremely cold air will shift above Europe thanks to powerful "cold" cyclones on Arctic front over Scandinavia, therefore, firstly, extreme frosts hit in Scandinavia (around -45°C) and then this air will be flowing over central parts of Europe.
Reality should be 10°C, maybe 12°C, near fantastic conditions maybe very rarely 15°C colder than return GFS outputs, therefore, we will be witnesses of watch of extreme cold Siberian wave already late this week. -30°C is expected to overcome in wide region of continental Europe in lower latitudes below 800 MASL.
If the first trial won´t be successful, the second wave will have thanks to gigantic stocks of Siberian air over European Russia very big potential to break decades old, regionally all-time temperature records.
Mkweather will be furthermore watch the situation and bring fresh news about current outputs and measured extreme values of temperature (or snowfall).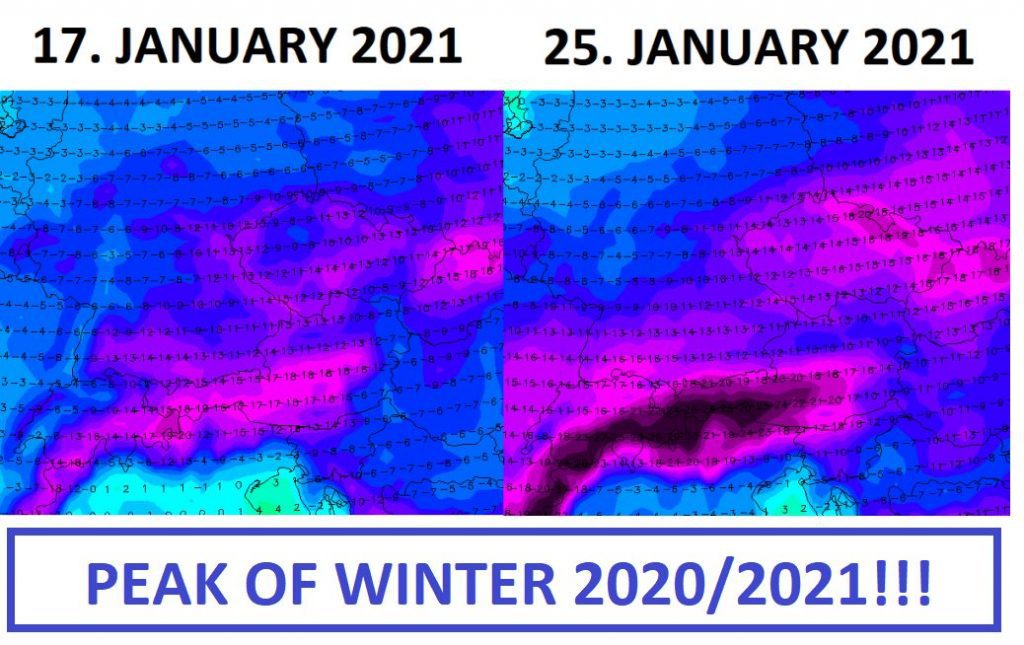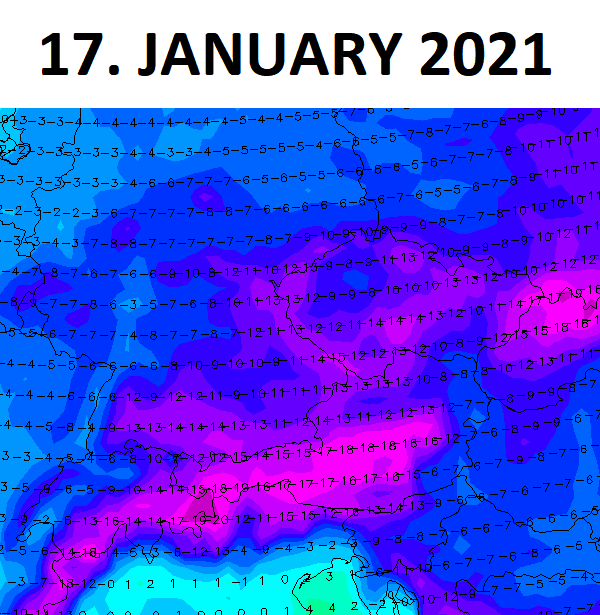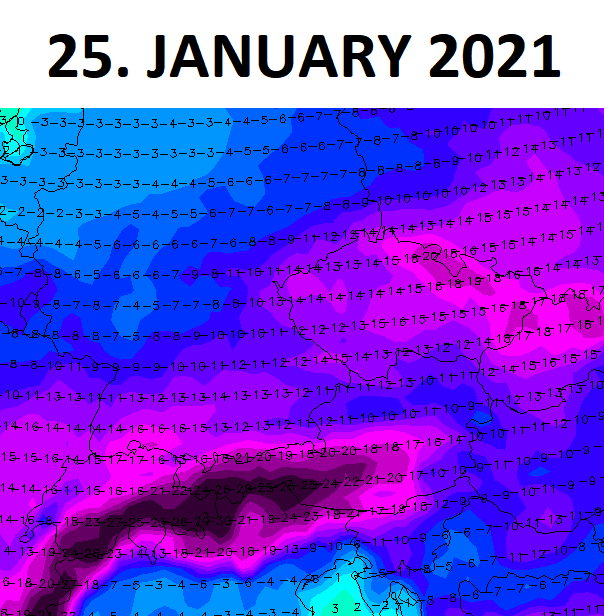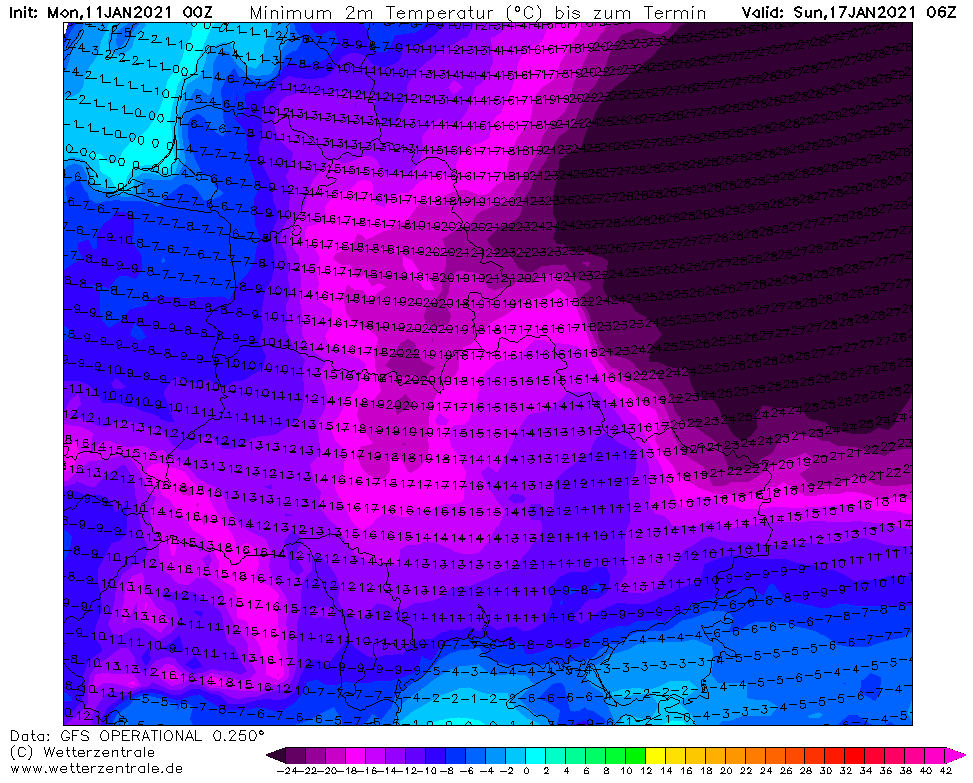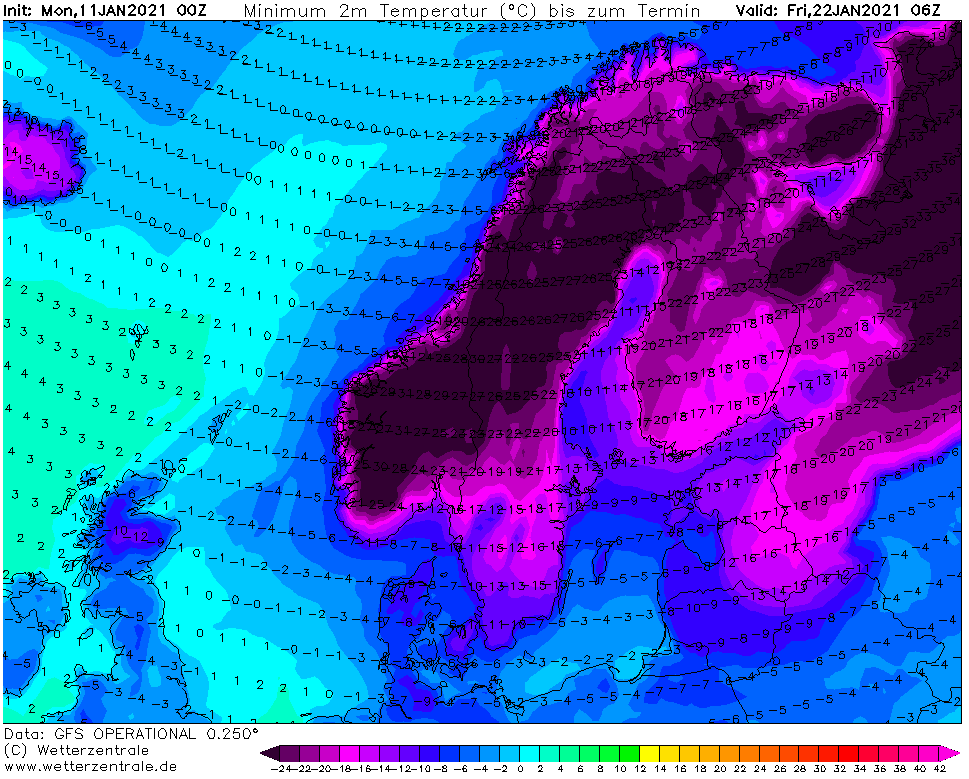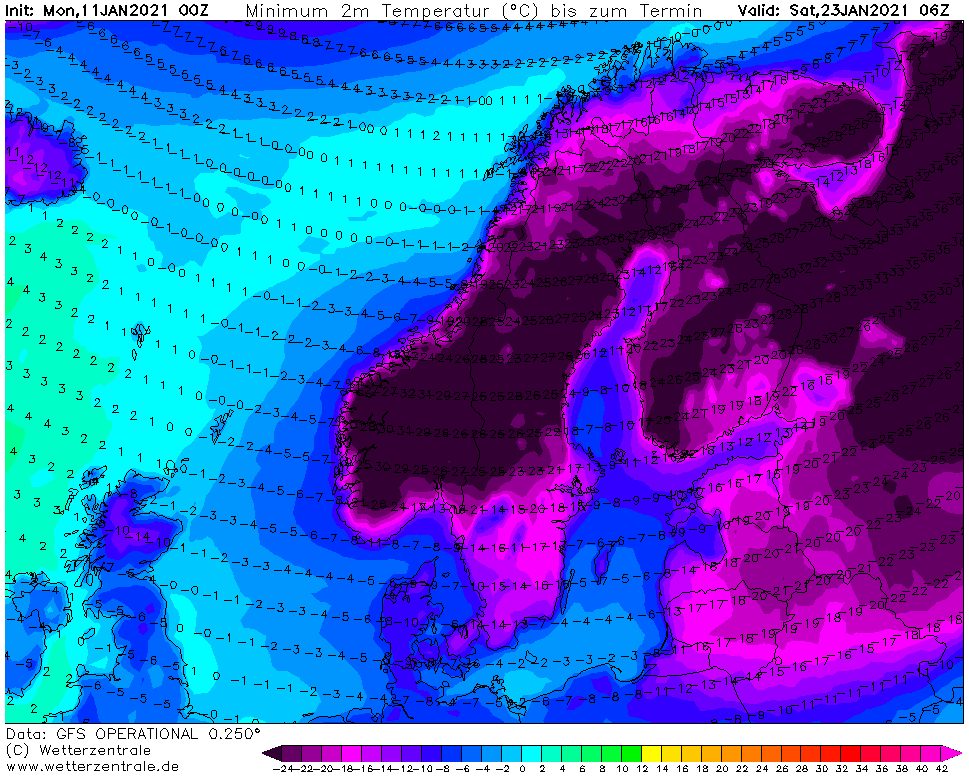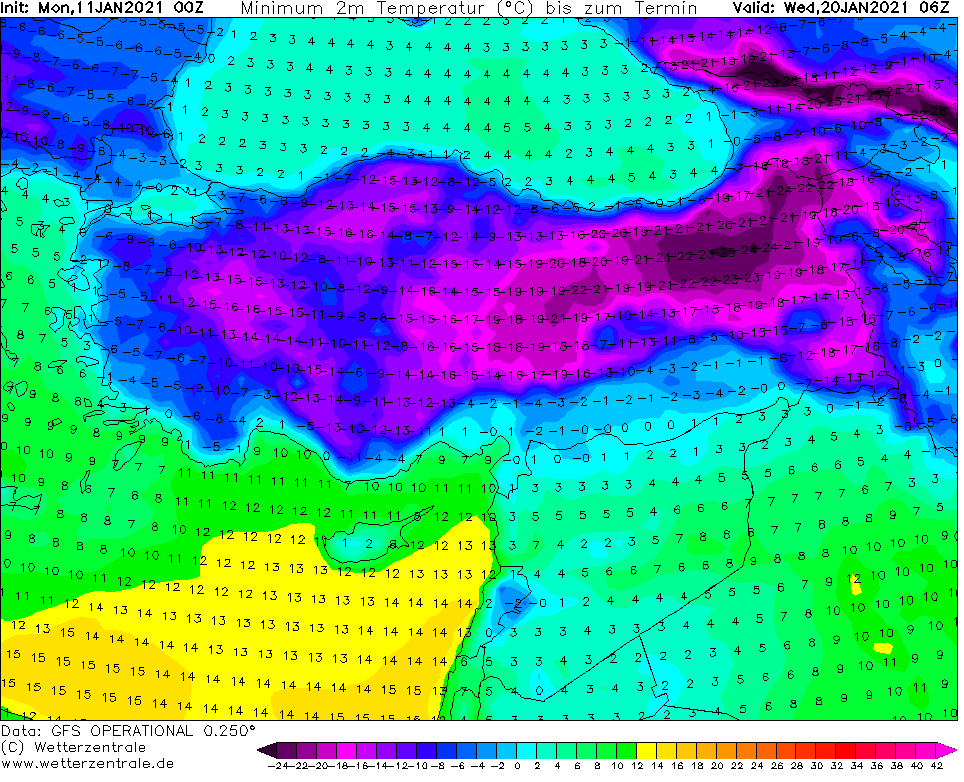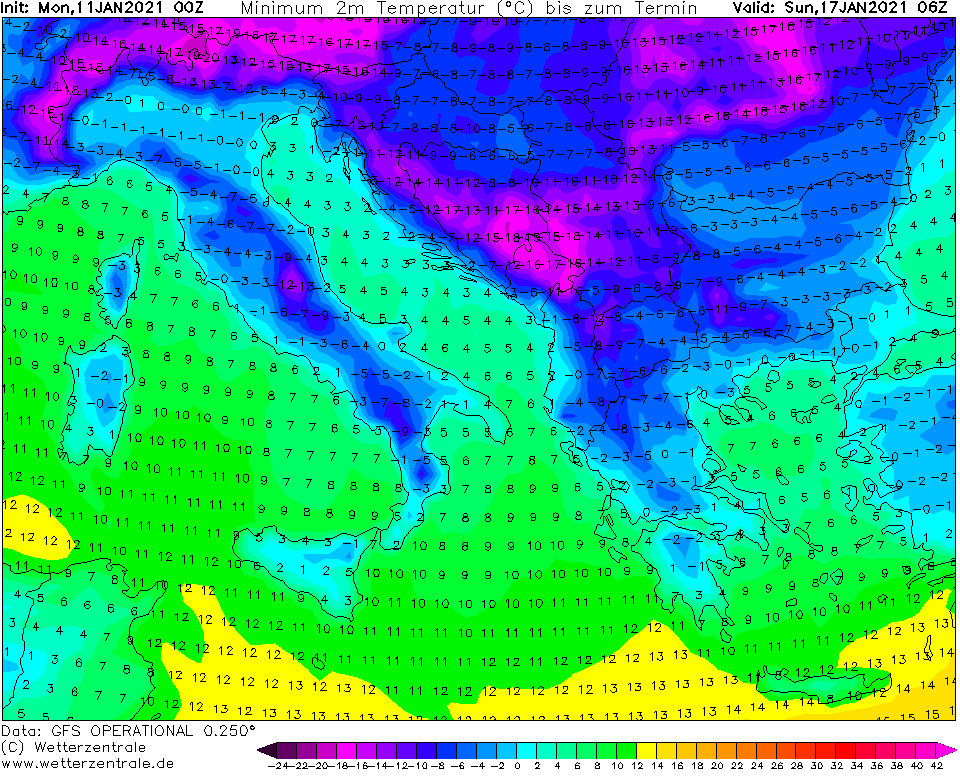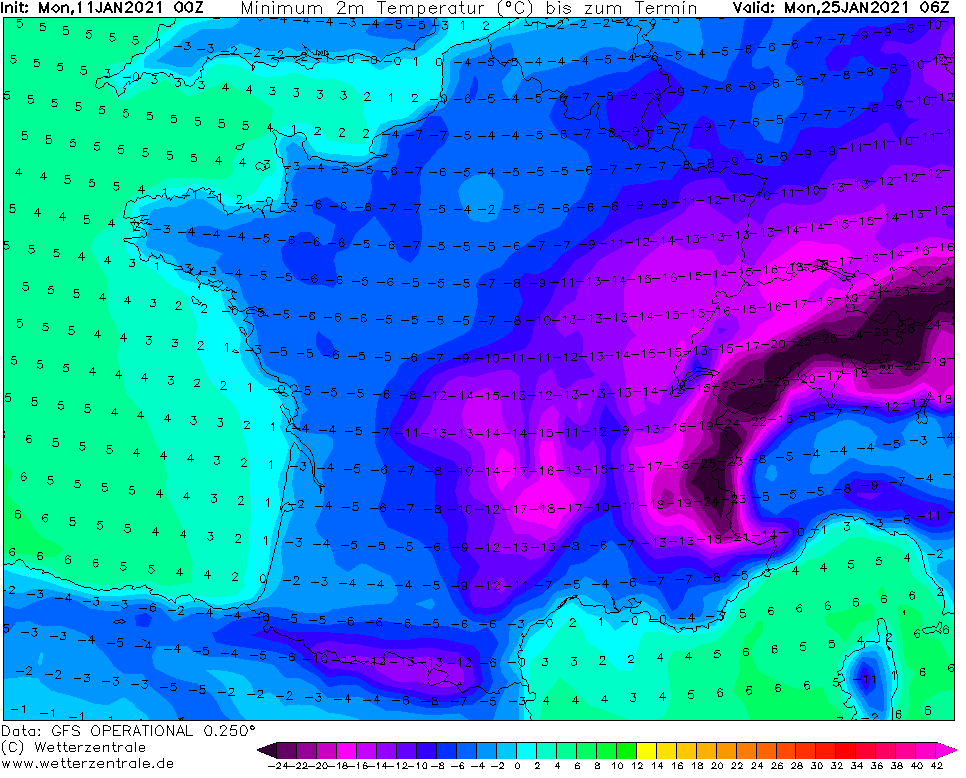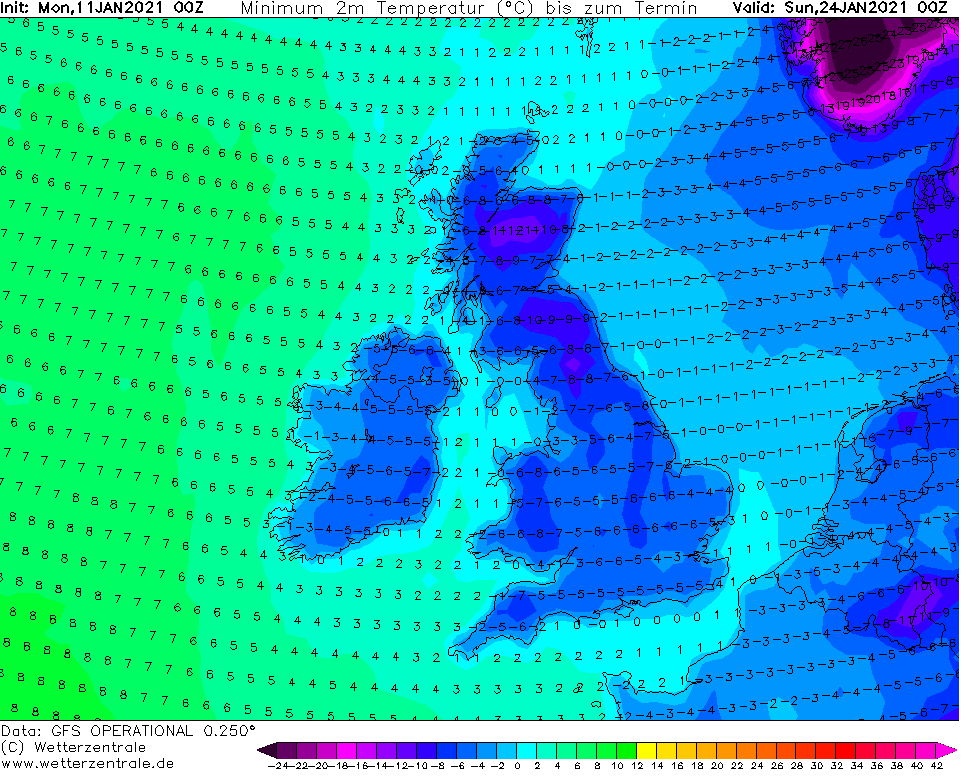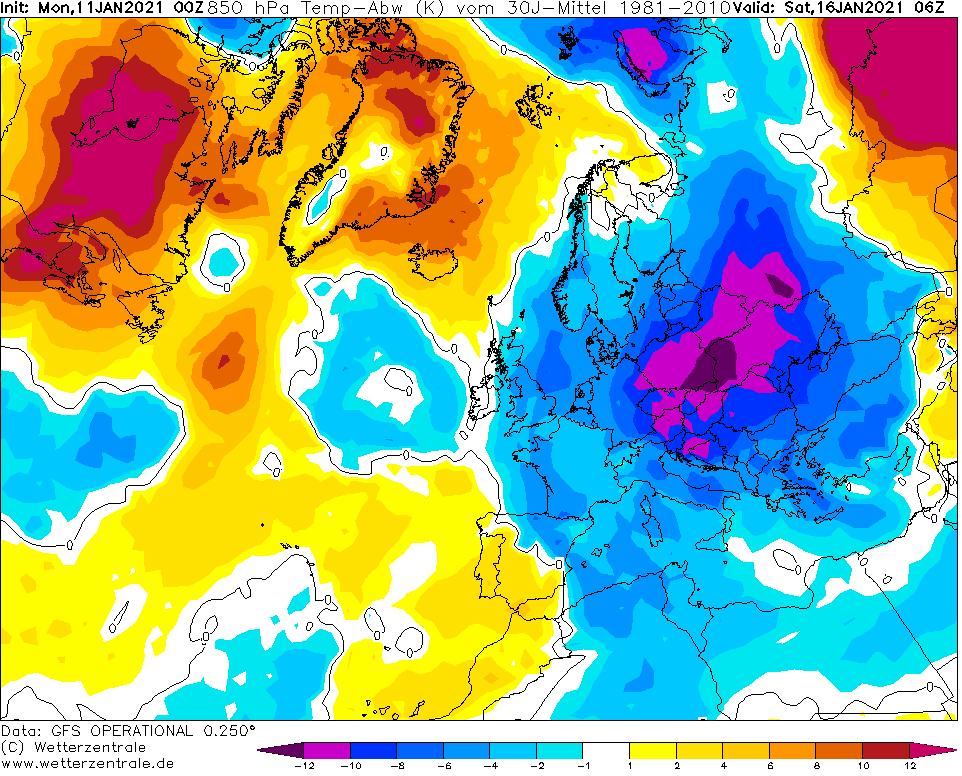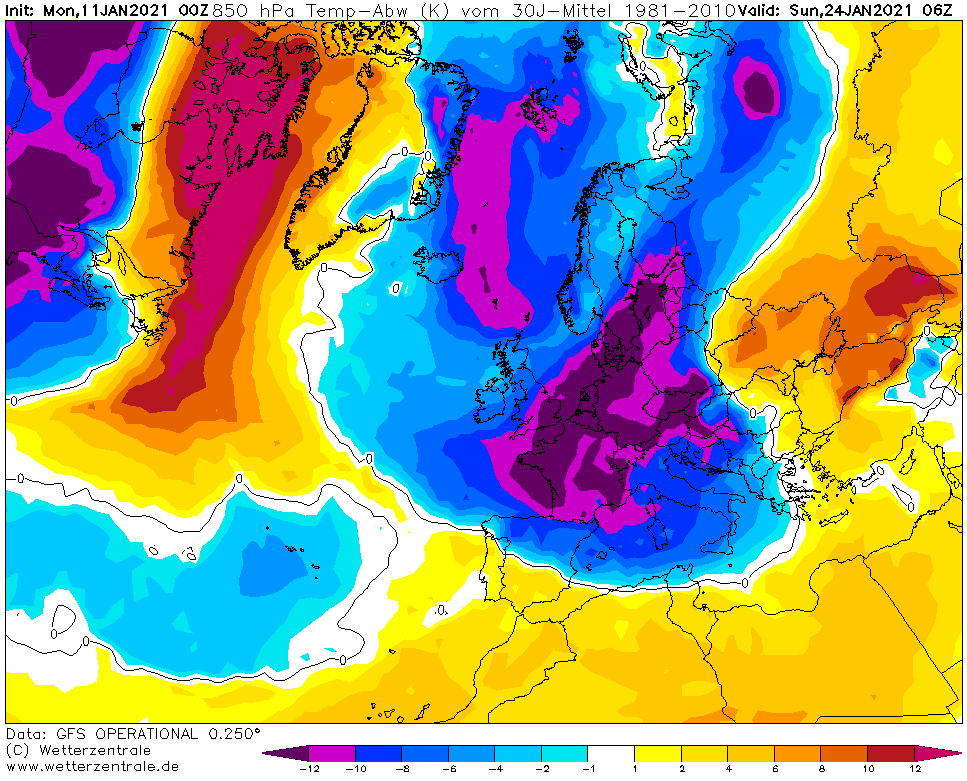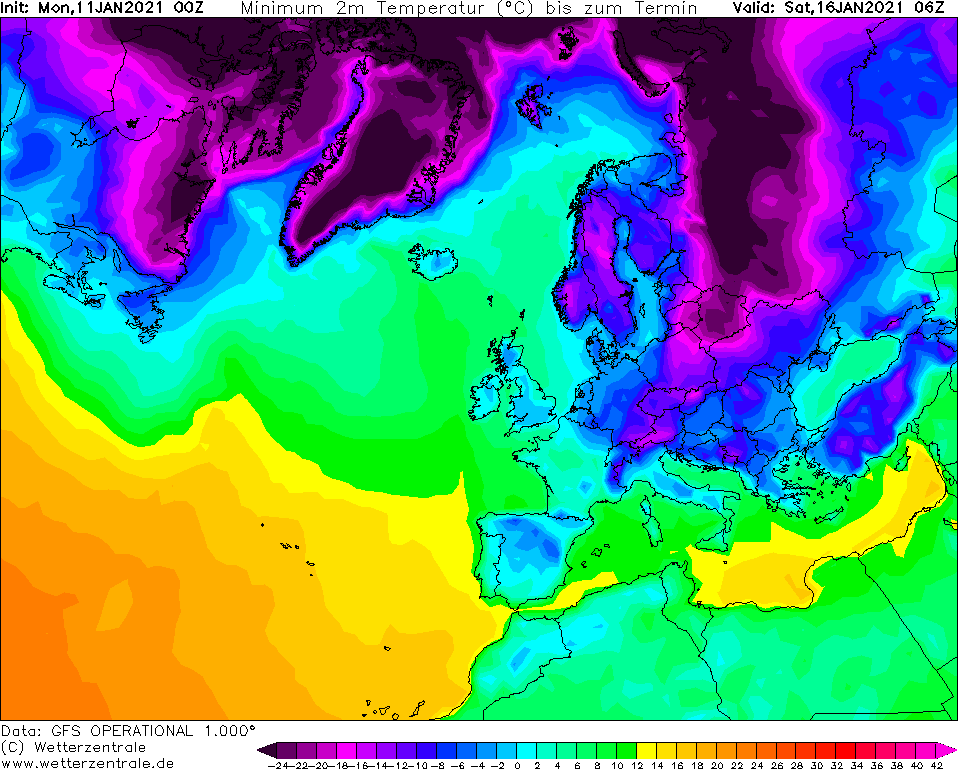 Read more: