1500 mm expected in Vietnam during next days, situation is very dangerous according to local authorities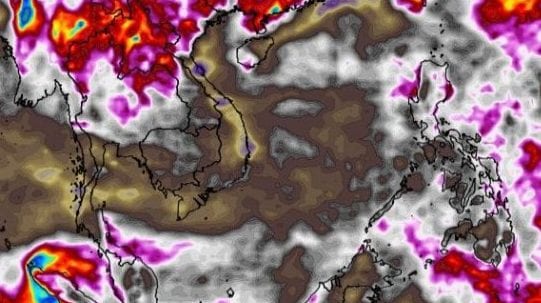 Already on Wednesday we have informed, that Vietnam expects next tropical threat /https://mkweather.com/2020/10/07/next-tropical-threat-in-vietnam-cambodia-laos-thailand-myanmar-and-india// and another tropical threat is forming over Philippines, too /https://mkweather.com/2020/10/07/next-tropical-threat-in-philippines-and-china-philippines-after-floods//.
According to the newest forecasts, until 25. October Vietnam hits 1270 mm of rain regionally, what can cause catastrophic floods. According to local authorities, 1500 mm should fall only during next days in Vietnamese mountains and meteorologists consider it for very dangerous situation.
Only this week was / is / will be country bothered by several tropical threats: tropical waves were bringing severe rains before a tropical depressions 91W and 92W Invest too, with rainfall totals since Monday (until Thursday), 5.-8. October up to 525 mm (20.67 inches) accroding to Accuweather. It is the highest October rainfall for last 63 years – 270 mm fell on Tuesday /https://www.accuweather.com/en/severe-weather/more-flooding-in-store-for-vietnam-as-tropics-remain-active/827292; https://www.accuweather.com/en/hurricane/potential-cyclonic-storm-in-bay-of-bengal-may-threaten-eastern-india/825937/. The northern province of Lao Cai, home to the resort town of Sa Pa, registered 400 mm (15.7 inches) of rain in just 9 hours according to watchers.news /https://watchers.news/2020/10/08/vietnam-floods-october-2020//.
Results of this week rainfall are bad – 8 dead or missing for now, but is possible, that death tool will be climbing during next days.
Not only tropical depression 91W Invest, but too remnants of 92W Invest hits more southerly regions, than was expected on Wednesday, therefore, Vietnam will be permanently bothered by extreme storms and rain and it is possible, that flooding wave won´t end until the end of October 2020.
Widespread floods are expected over the whole territory of Southeasern, Southern Asia and thanks to typhoon Chan Hom, in Japan, too /https://mkweather.com/2020/10/07/typhoon-chan-hom-hits-japan//.
High flood risk will be persisting in Philippines, Vietnam, Cambodia, Laos, Thailand, Myanmar, India, Malaysia and Indonesia in October 2020 thanks to wet phase of MJO and shift of ITCZ to the southern regions. Mkweather will bringing fresh news from the region and possible warnings before typhoons, tropical storms and tropical depressions during the rest of October 2020.
Infographics: wxcharts.com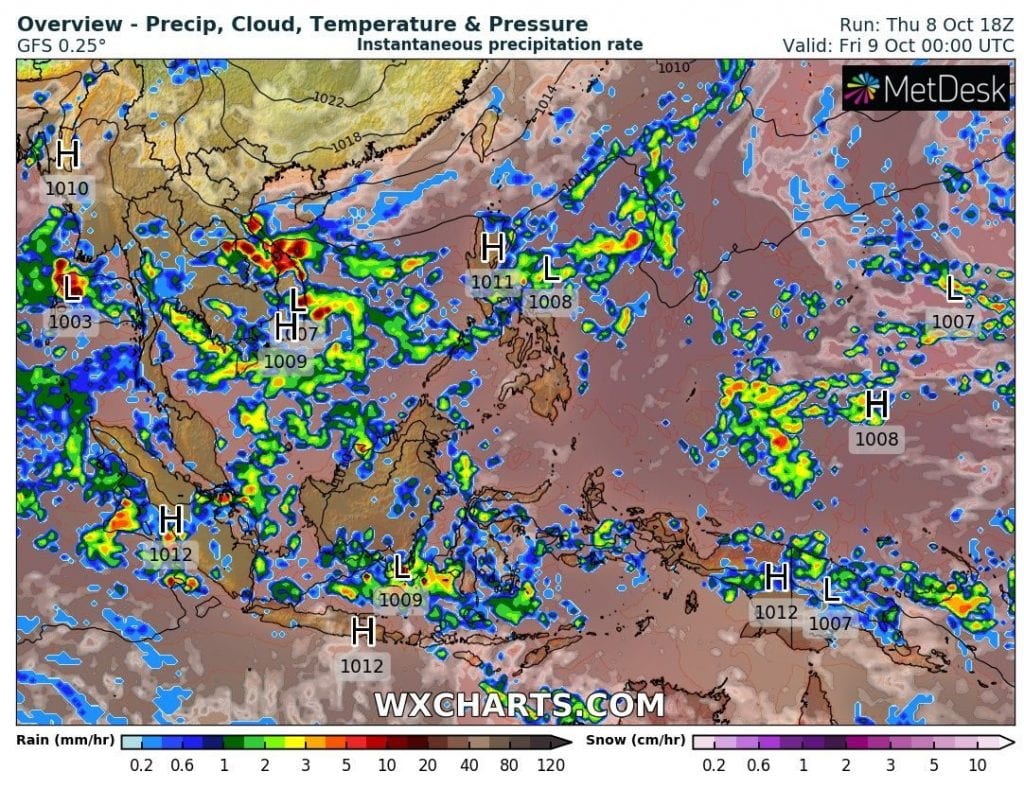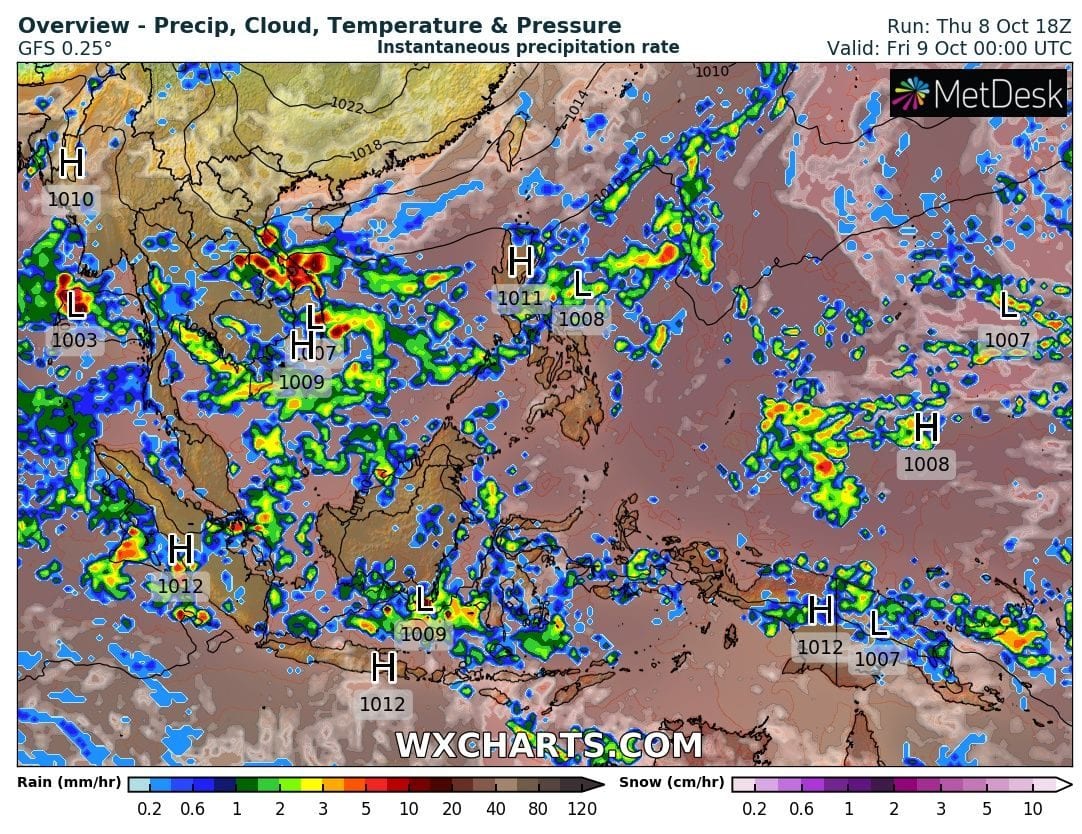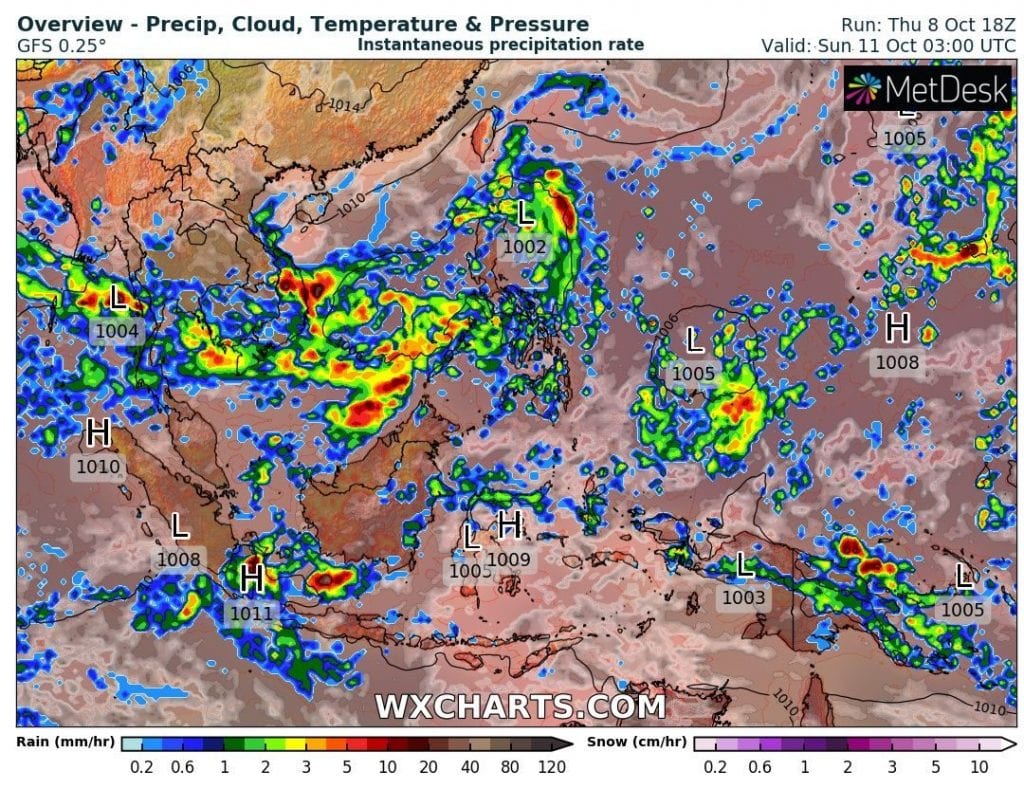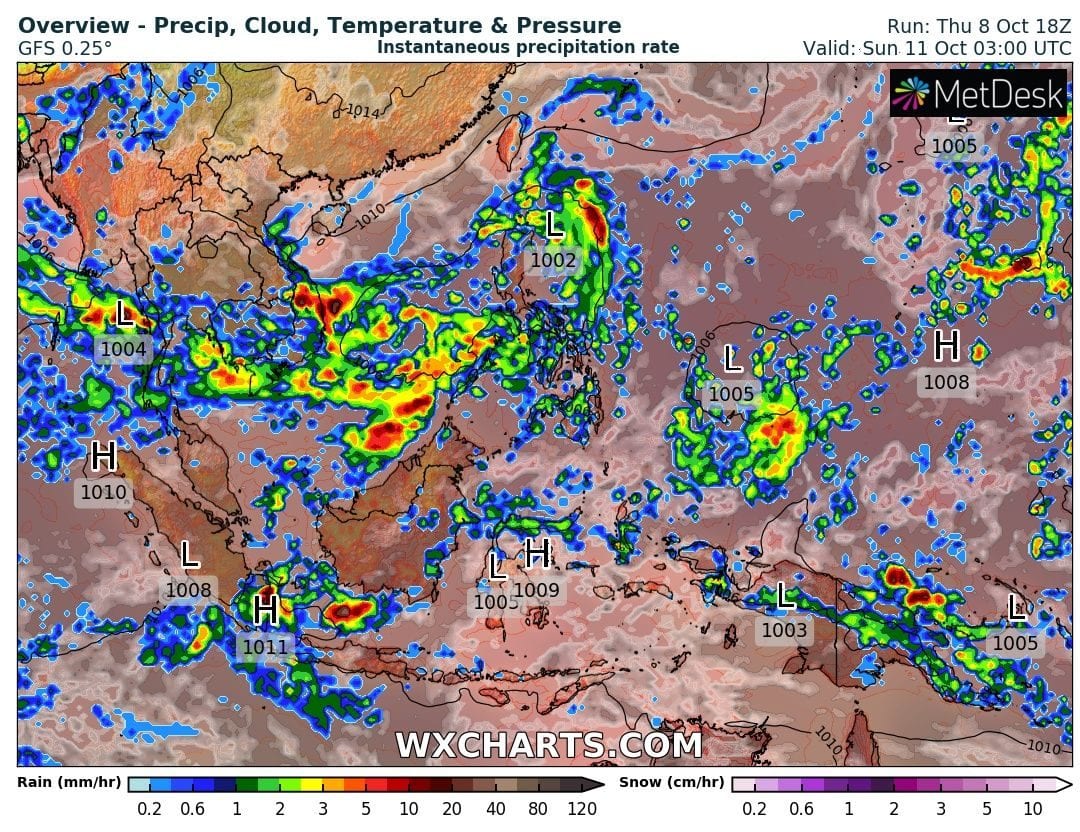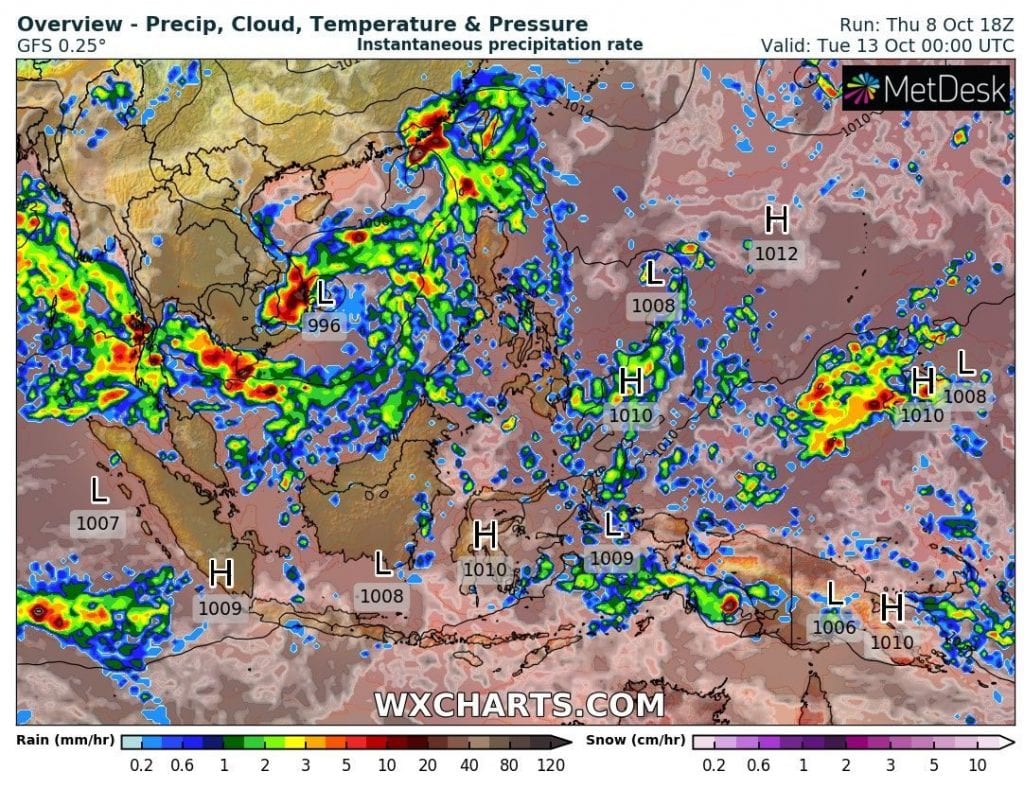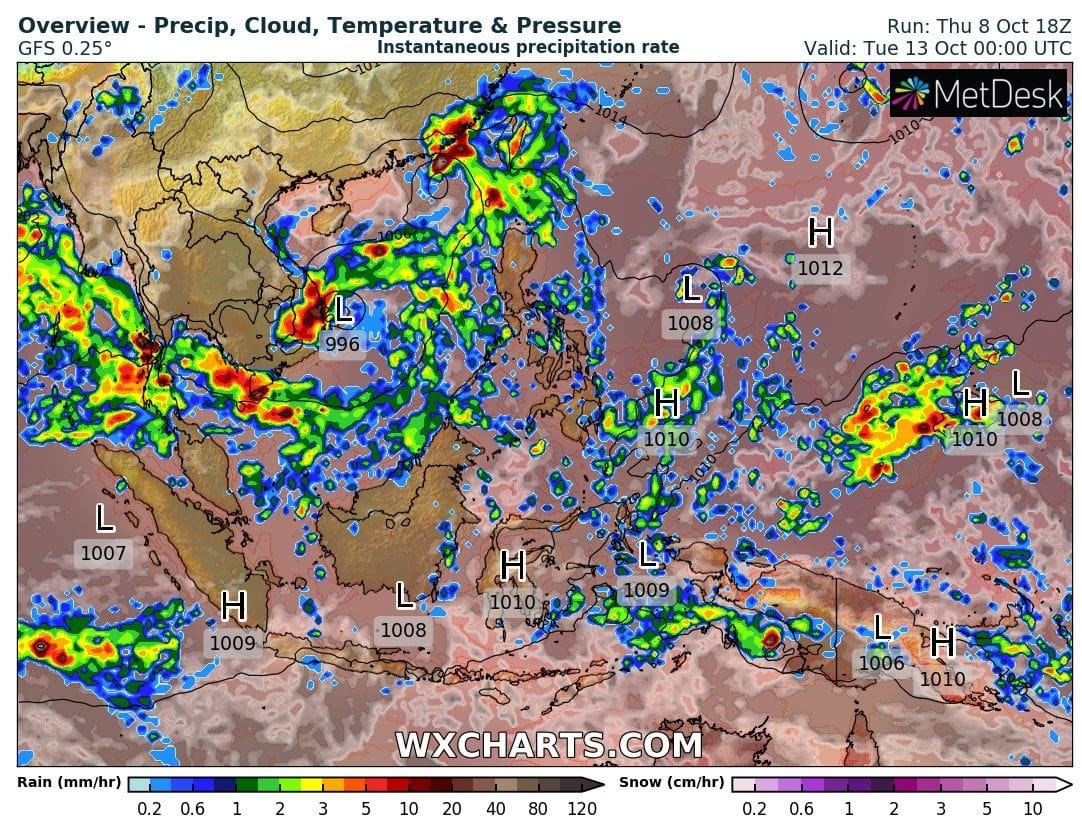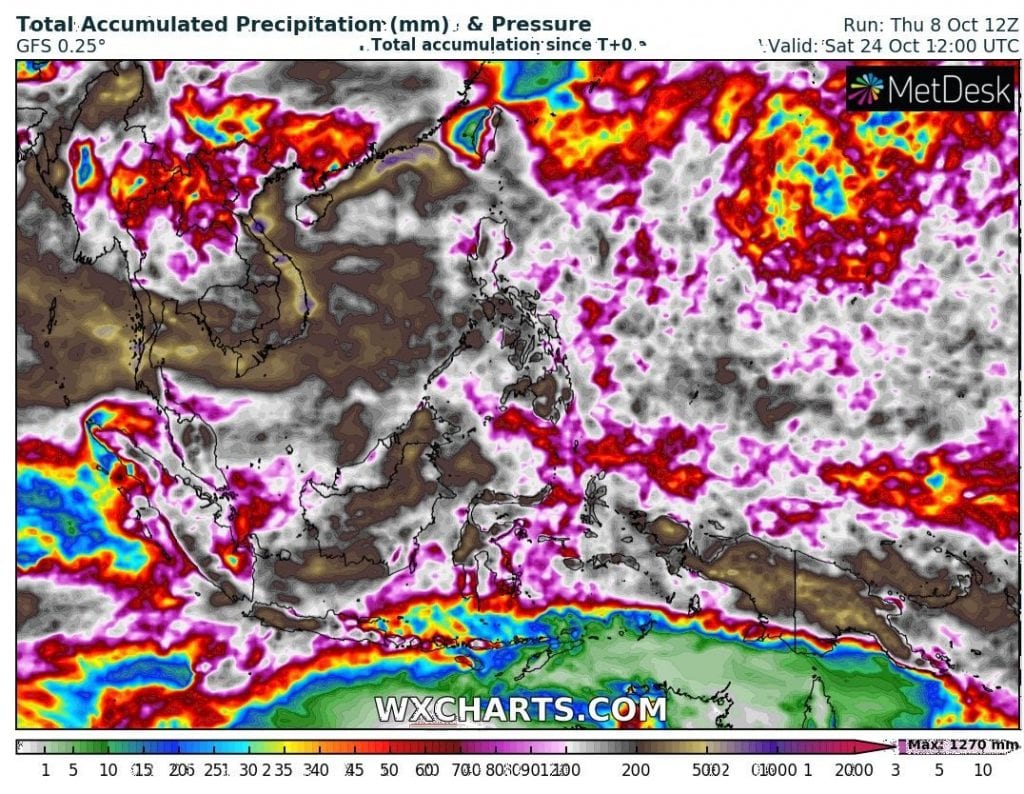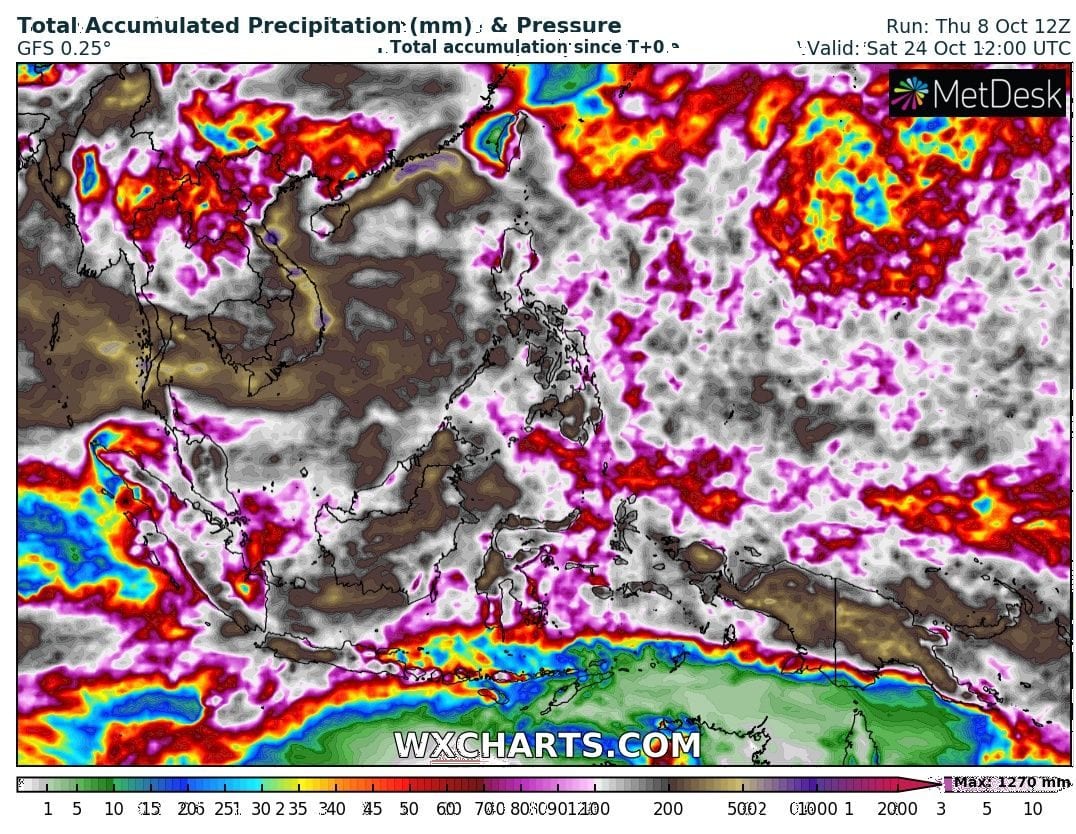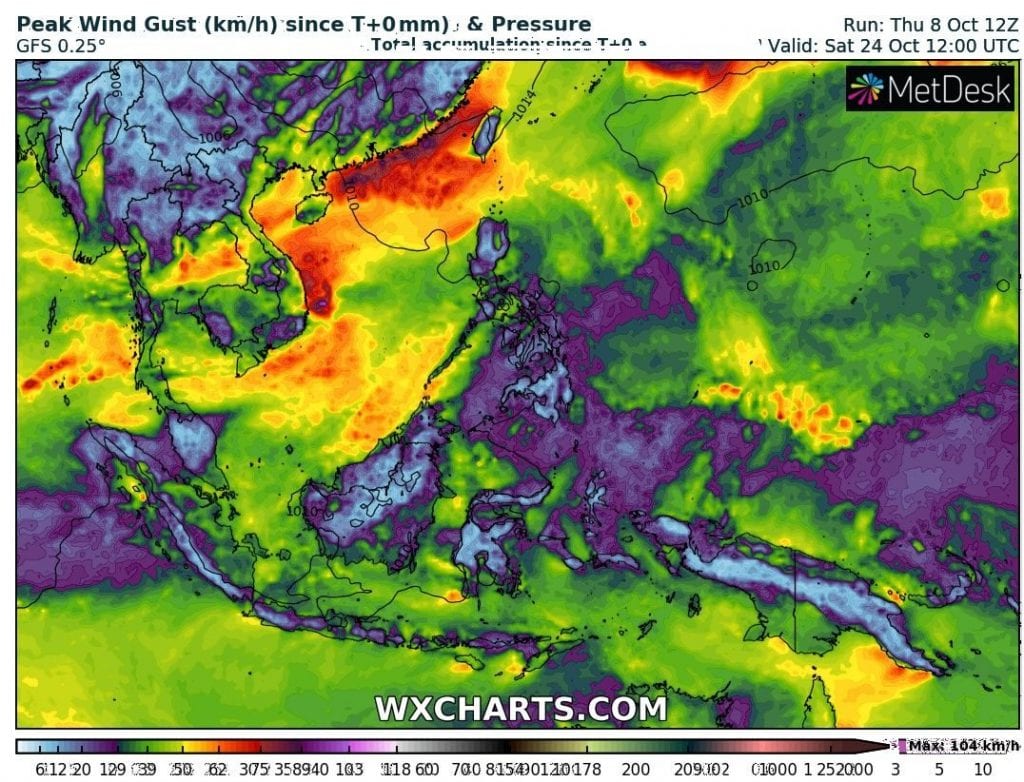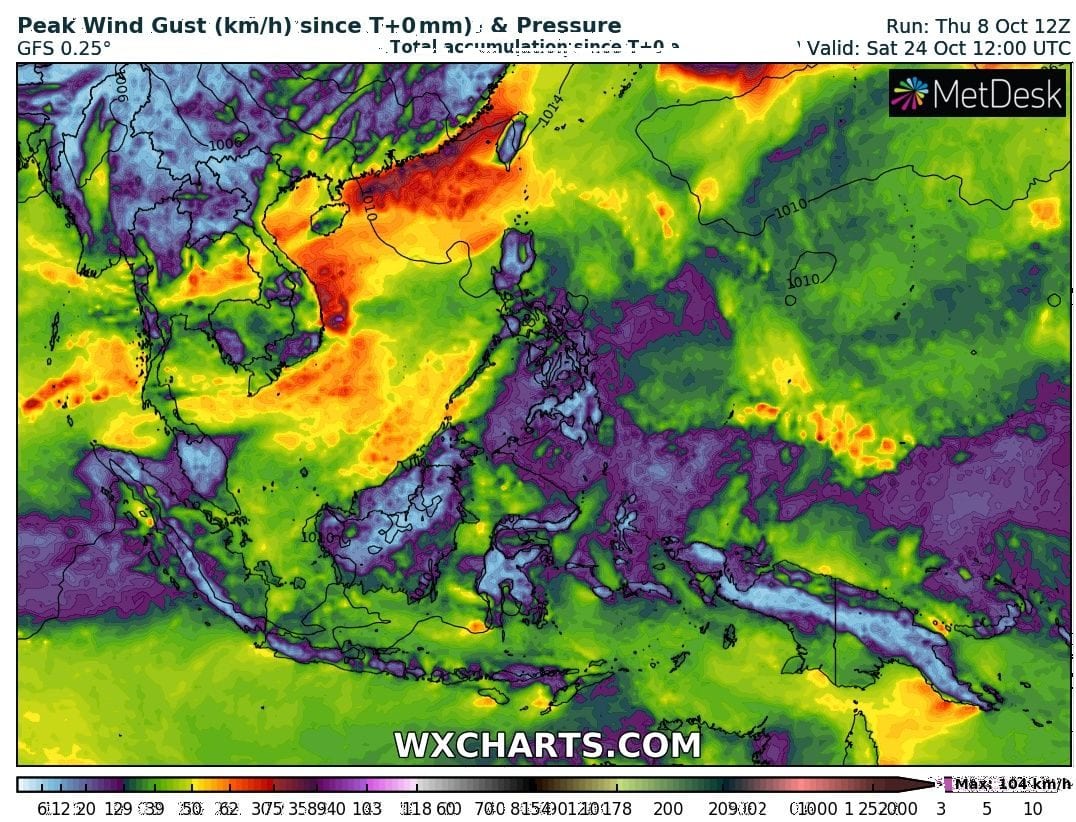 Read more: