16-day US/Canada forecast: Cold air should hit more West than East, then nice weather everywhere in November?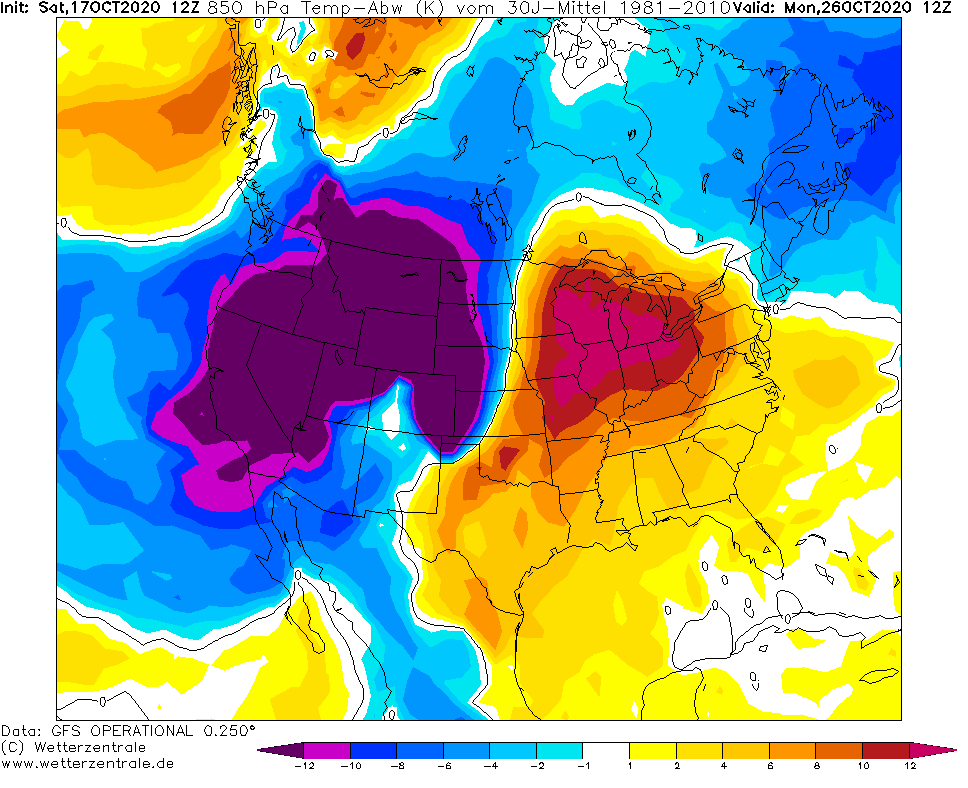 Its 17. October and the first part of long-term coldwave over the US and Canadian territory hit mainly eastern parts of densely populated areas, including Midwest, Northeast or Southeast in the USA.
In International Falls station, temperatures on Saturday, 17. October, has moving in the interval 18°F / 34°F or -7,8°C / +1,1°C. In parts of Midwest, Northern Plains, Rockies and Northeast has snowed and cold air has flooded areas up to the Gulf Coast.
In Rapid City, South Dakota, between 8. October and 16. October 2020, temperatures dropped from 88°F to 22°F / +31,1°C to -5,6°C (almost 36°C) for a week and at the weekend cold spell continues.
Forecasts for incoming periods are very cold, but it is possible, that cold Arctic air hits mainly Central and Western regions of the USA (and almost whole territory of Canada) and East should be a few days very warm.
Cold blast hits California too probably, with an extremely cold air in southwesternmost territories of the USA. Few days, extremely cold air will shift over Mexico, too.
Thanks to AO+, the beginning of November 2020 should be warm on the most part of Northern America, mainly the USA /https://mkweather.com/2020/10/15/warmer-start-of-november-ao-expected//.
As we have noticed in one from last articles, in large parts of the USA should appear during the second half of October 2020 snowing or even should create snow cover /https://mkweather.com/2020/10/15/winter-already-in-october-unprecedent-october-snowfall-in-usa-and-canada-thanks-to-negative-phase-of-arctic-oscillation//.
Better weather is expected in Europe too, soon /https://mkweather.com/2020/10/16/france-25c-germany-22c-next-week-but-with-fresh-mornings//, but Spain, western France and the UK should experience with really bad weather conditions, while more eastern parts should enjoy Indian summer – like weather.
Infographics: NOAA – AO index, wetterzentrale.de – temperature anomaly in 850 hPa level over USA/Canada/Mexico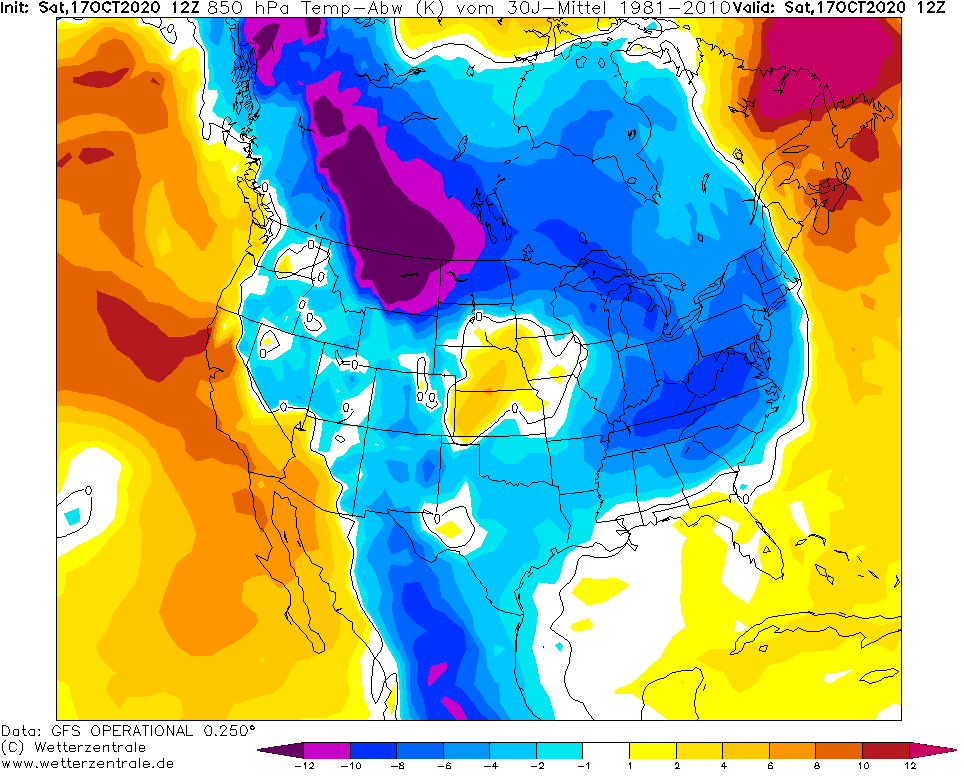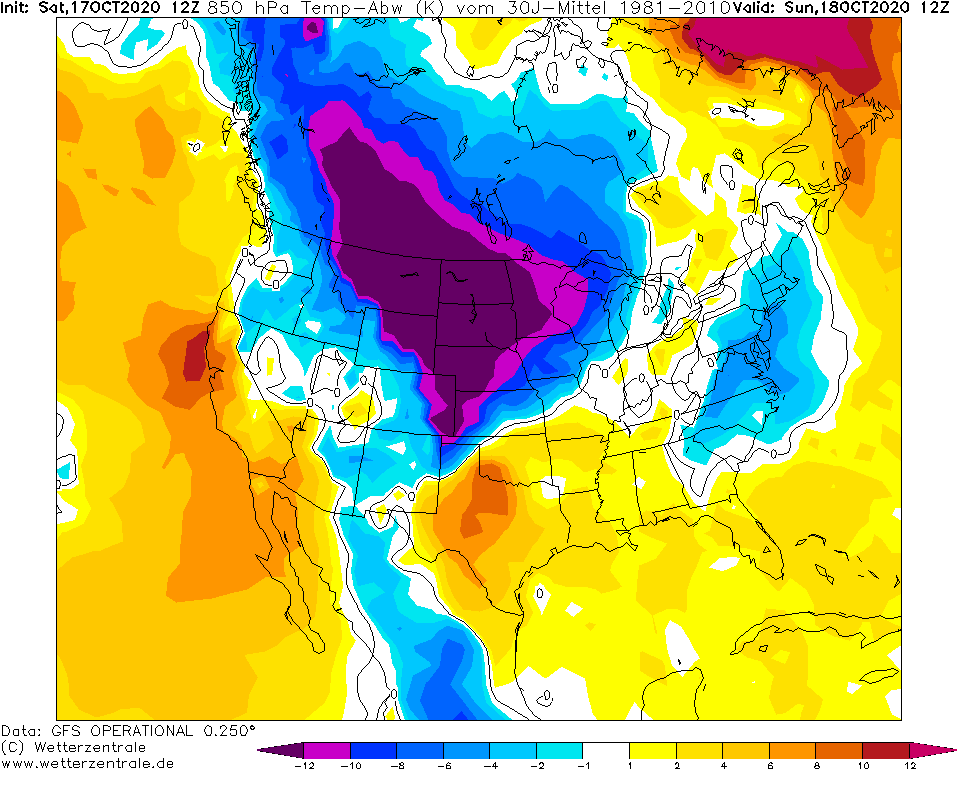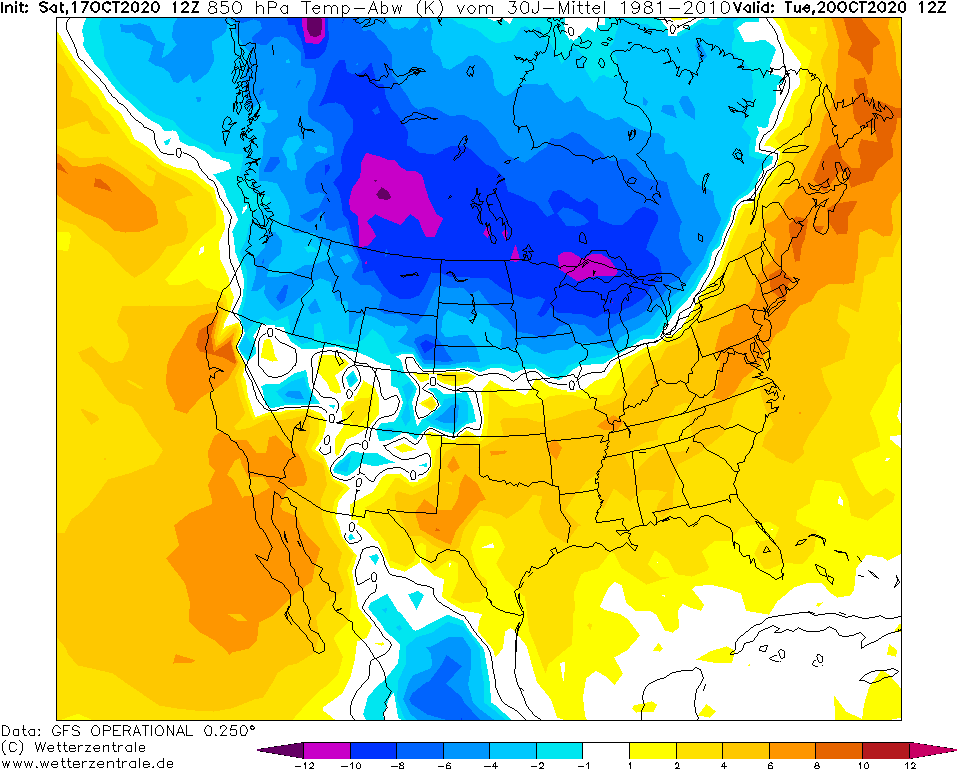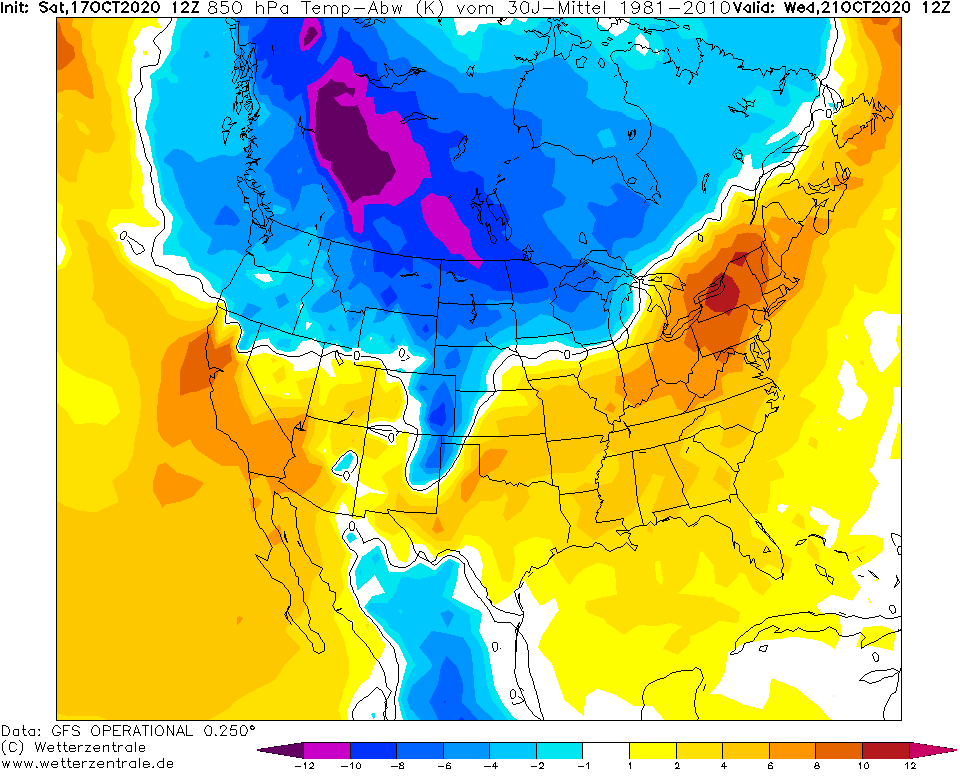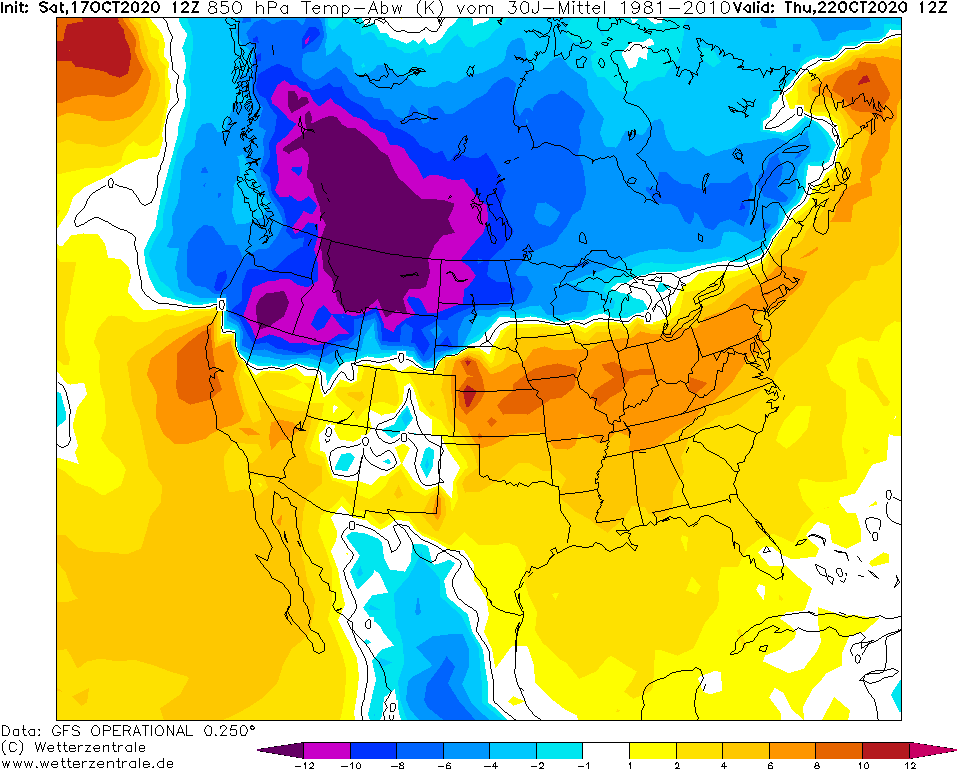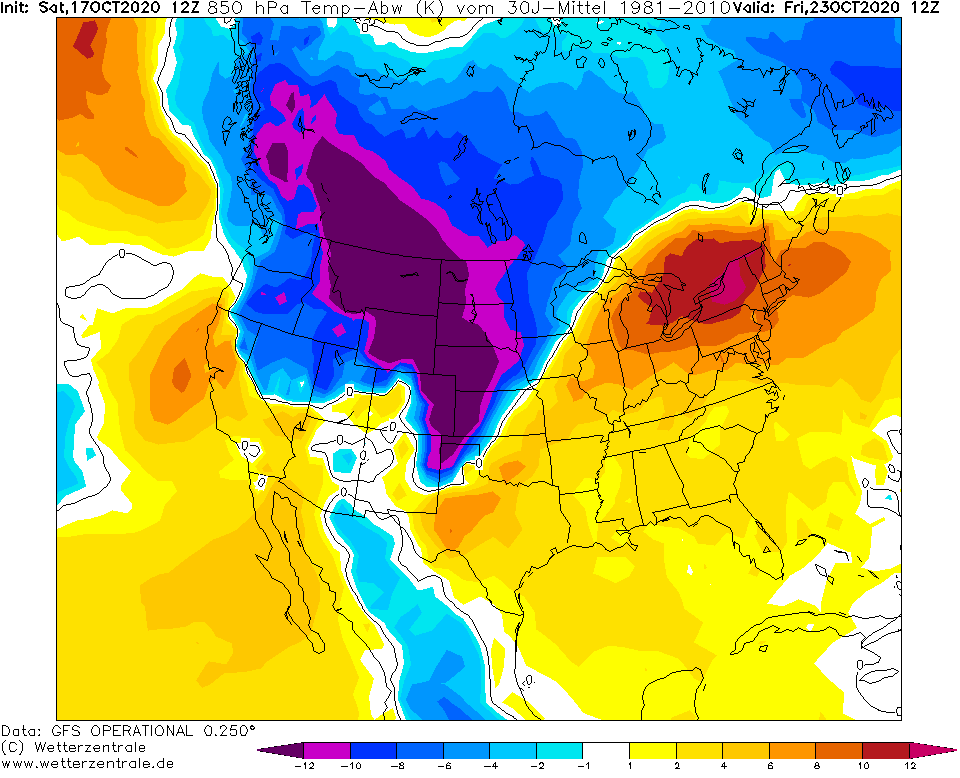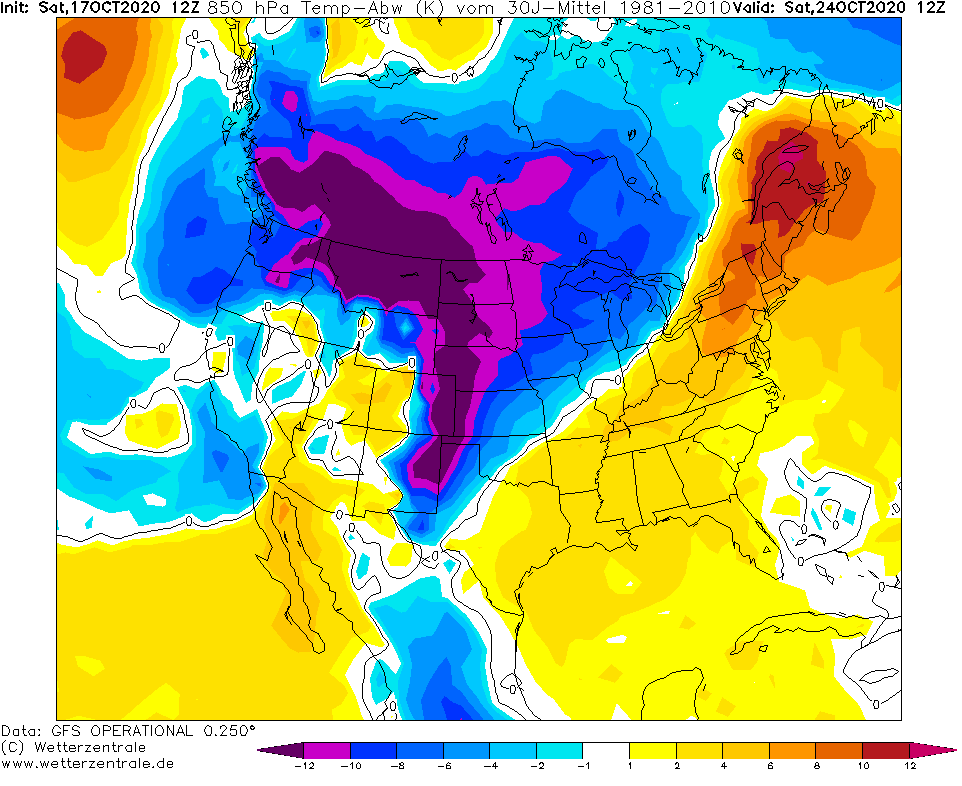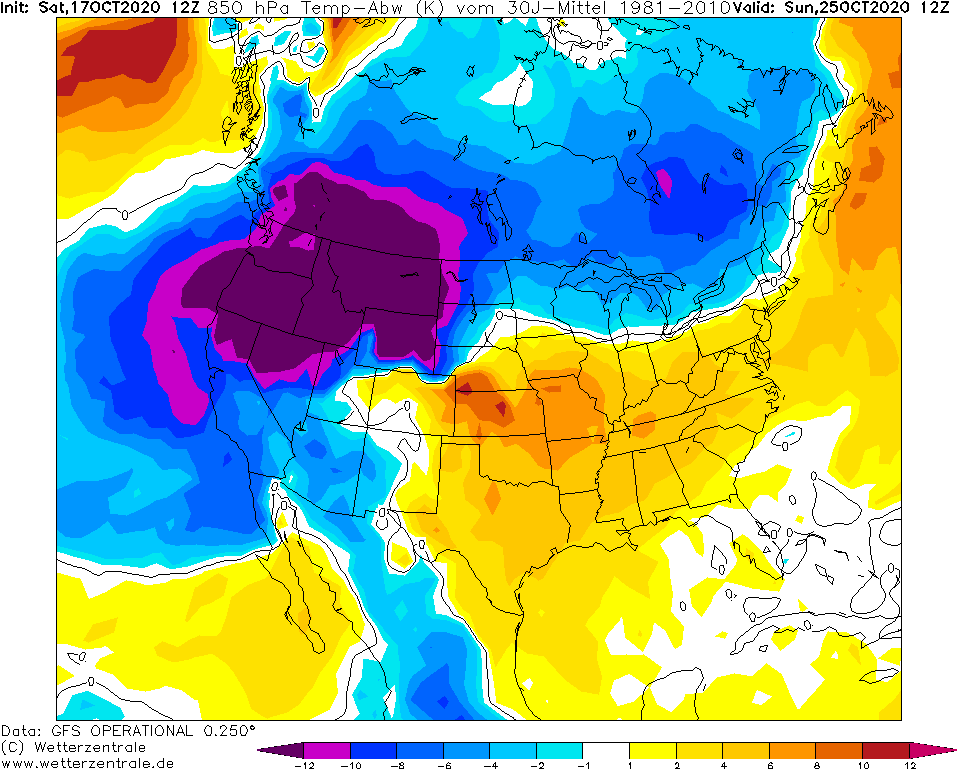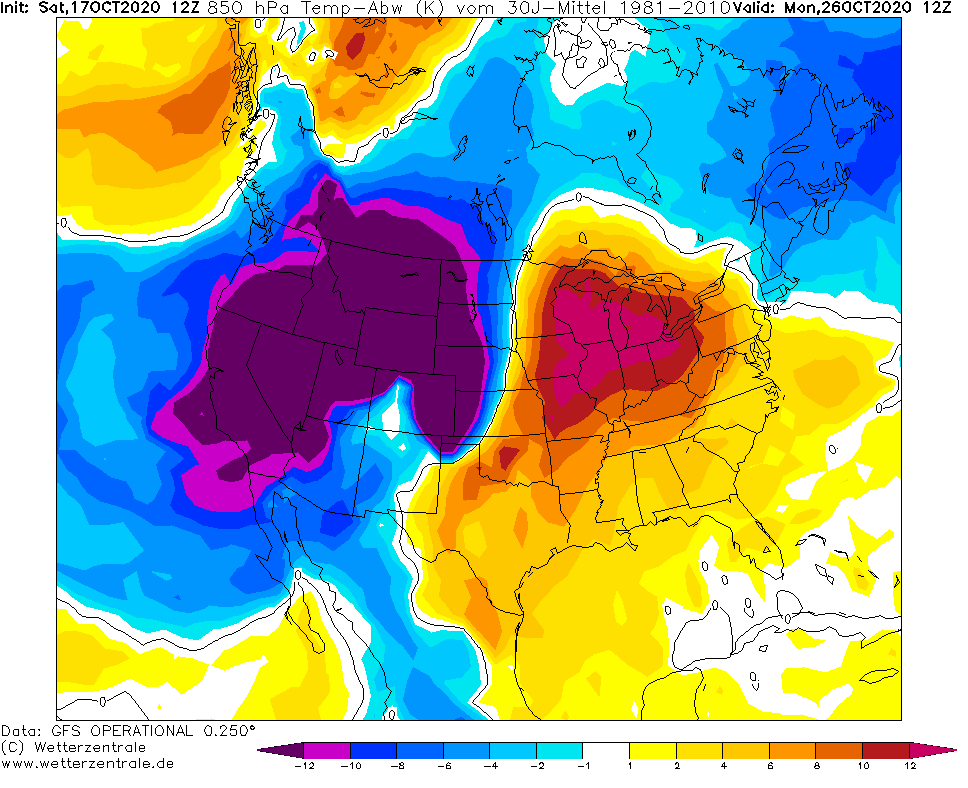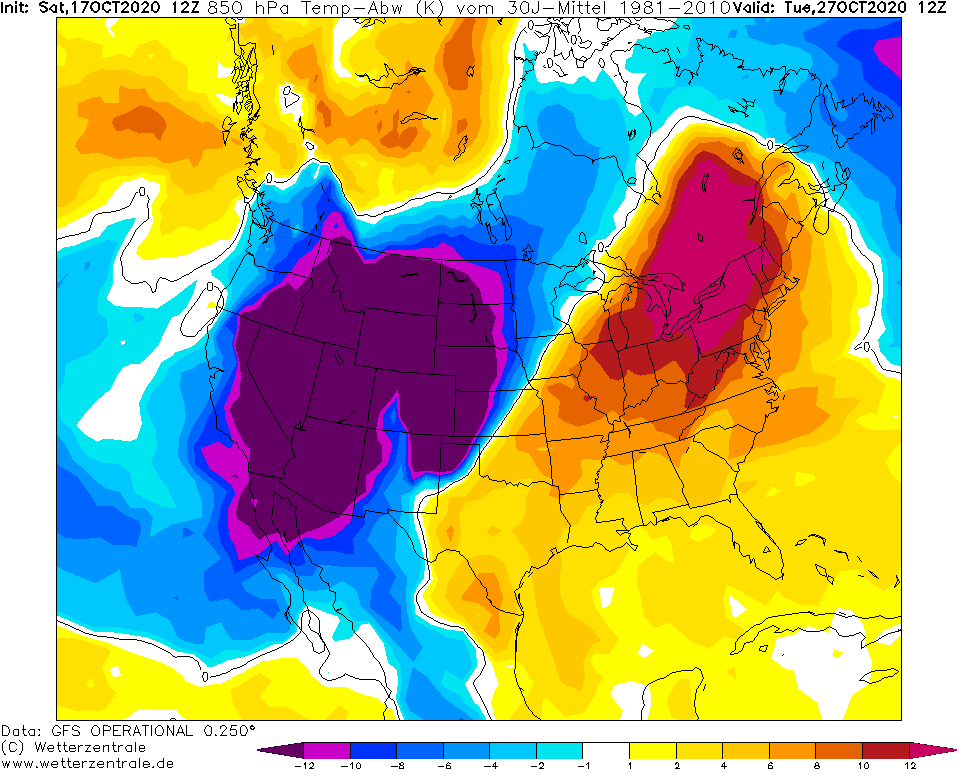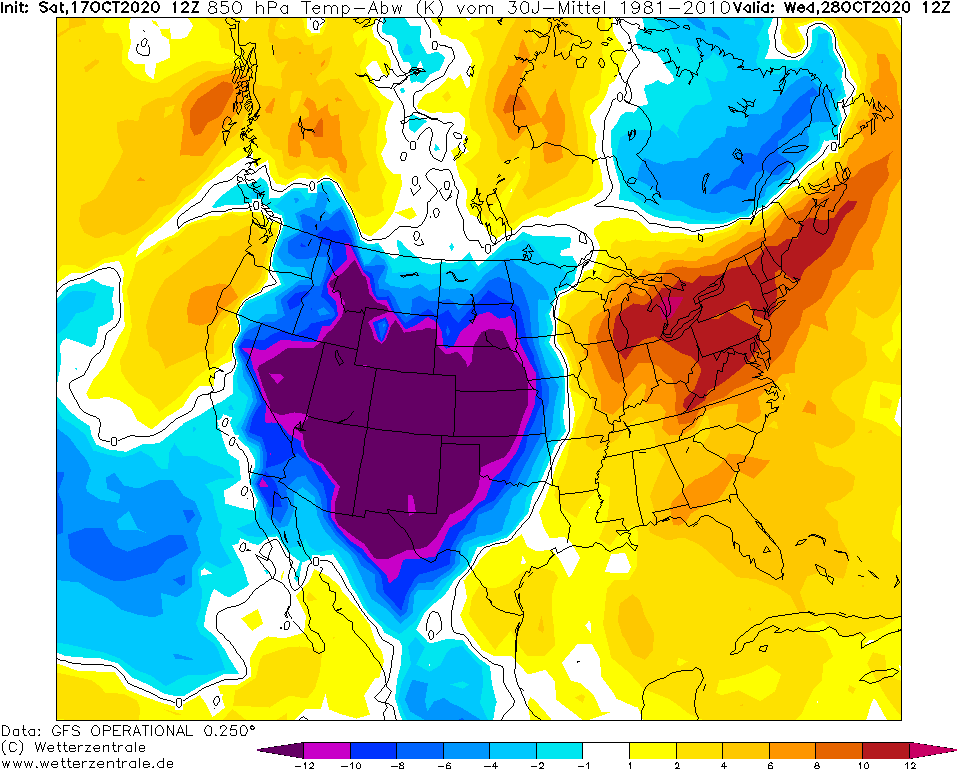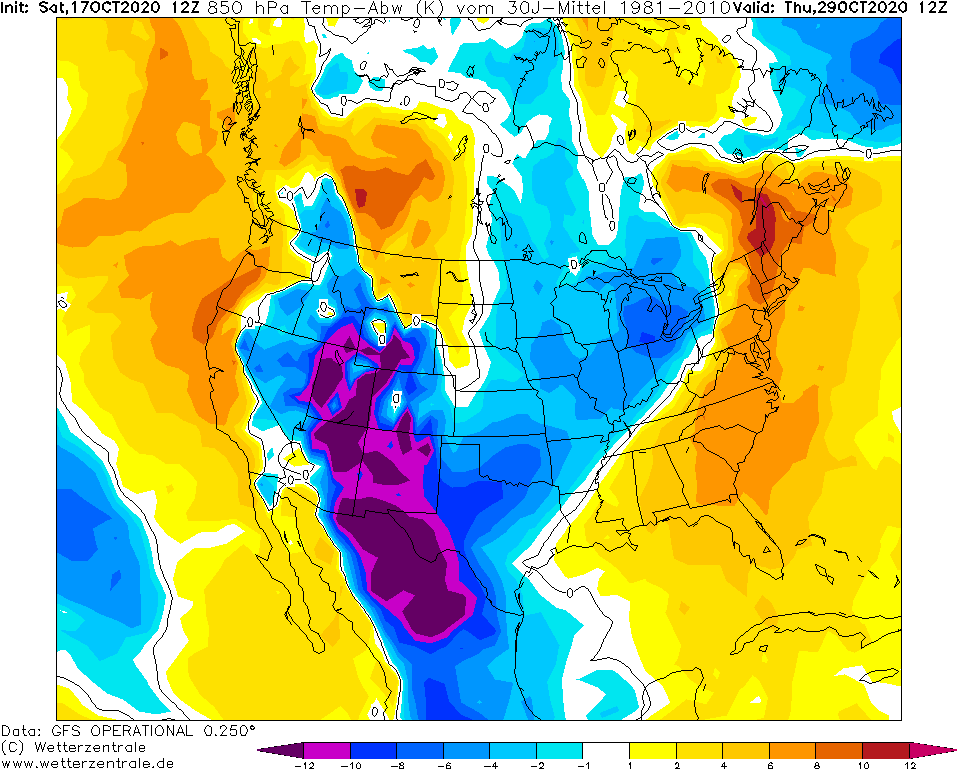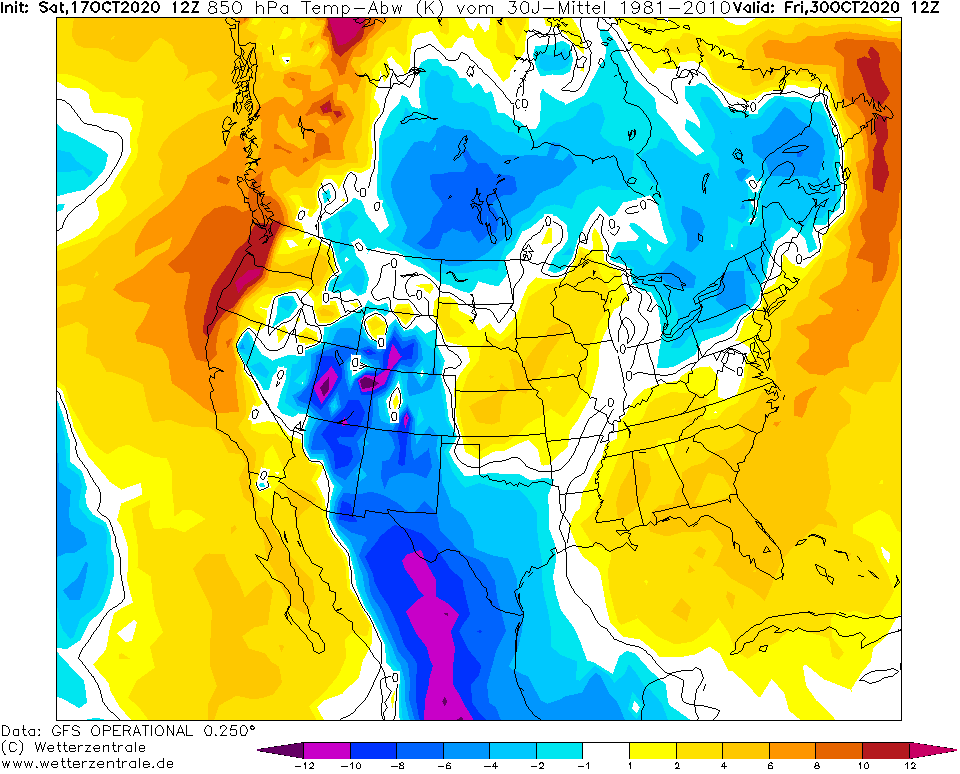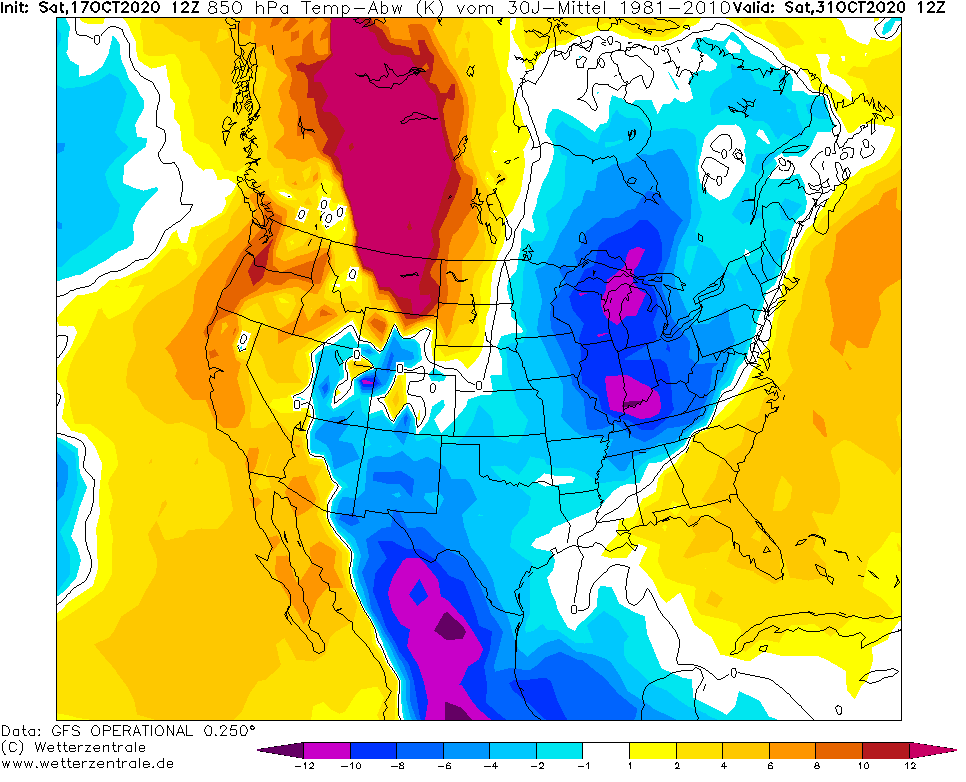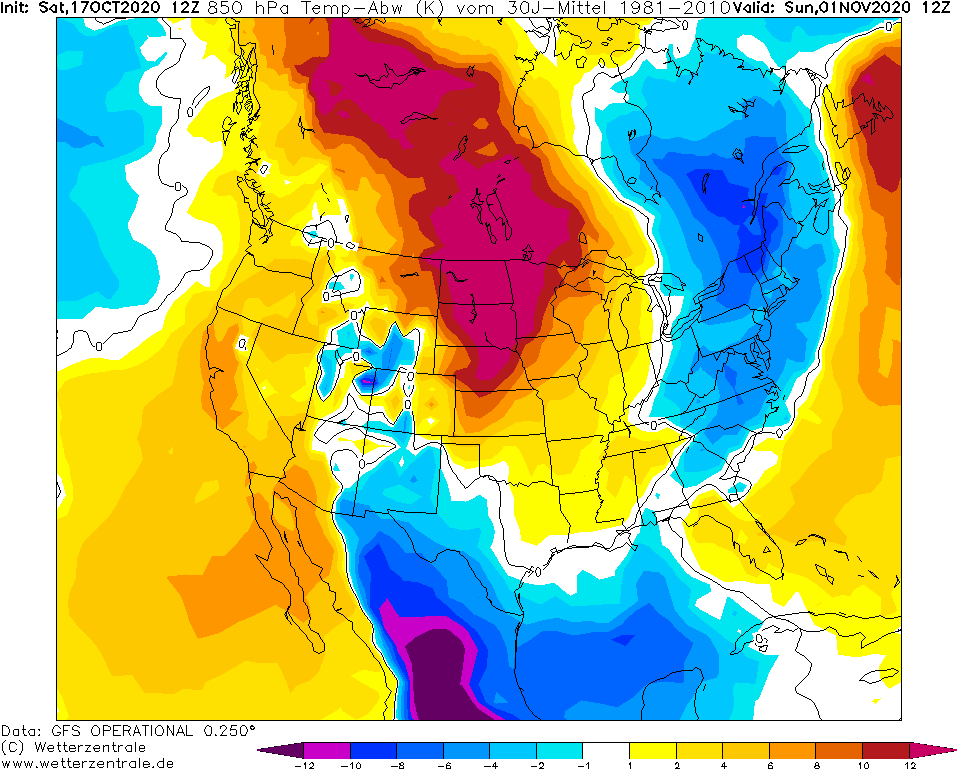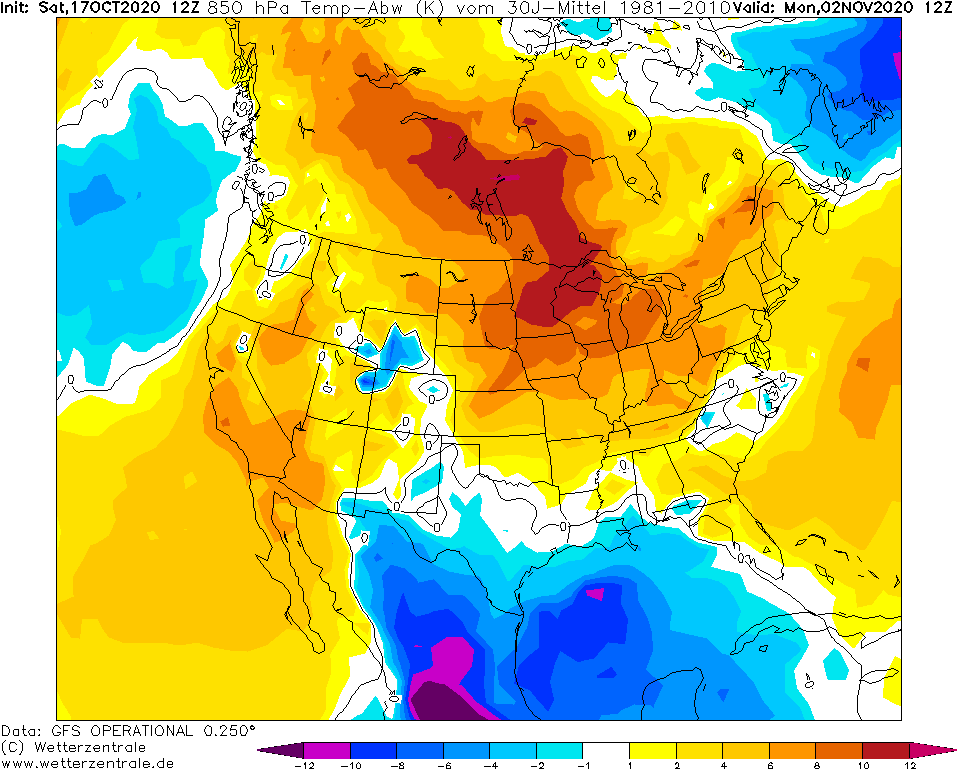 (Visited 65 times, 1 visits today)