After powerful typhoons Bavi and Maysak, next unpleasant surprise is waiting Japan and Korea.
Not named superstorm yet, forecasted models expects during early next week, with stronger winds such as extremely strong Maysak (4. category of Atlantic hurricane scale equivalent, but 5. category = supertyphoon according to East Asian meteorological agencies) /stronger winds are seen on the composits below/.
For now, supertyphoon Maysak has reached sustained winds 115-120 knots from Monday to Tuesday 31.8.-1.9.2020 and hits Japan islands Ryukyu already.
Supertyphoon X will reach sustained winds 120-125 knots (up to 232 km/h) sustained winds around Sunday-Monday 6.-7. September according forecasts, what is only 5 km/h below Category 5 on Saffir-Simpson scale and Category 5 on East Asian scales.
While first, Supertyphoon Maysak hits mainly Southern Korea, near Busan, and southwestern Japan (and too NE North Korea later) during next days, and brings mainly extremely winds and more moderate rains above 100 mm (4 inches), Supertyphoon X will be extremely strong in South-Central, densely populated regions in Japan, with even stronger winds and rainfall regionally higher than 300 mm / 12 inches, with heavy floods and landslides possible.
While Atlantic hurricane season will have longer, 20-day break till 20. September /https://mkweather.com/2020/09/01/any-hurricanes-in-the-usa-until-20-september//, Eastern Asia will be bothered by the longest monsoon season ever furthermore, in South Korea lasting from 24. June 2020.
Infographics:
Expected Peak Wind Gust (km/h) and Total Accumulated Precipitation (mm) / wxcharts.com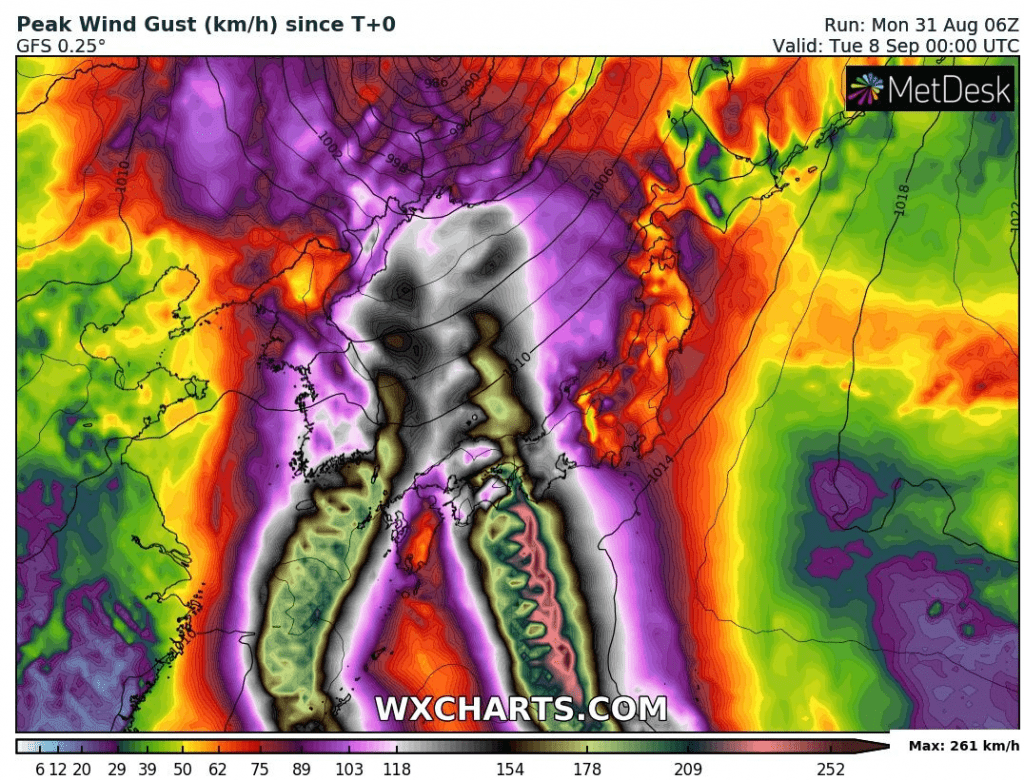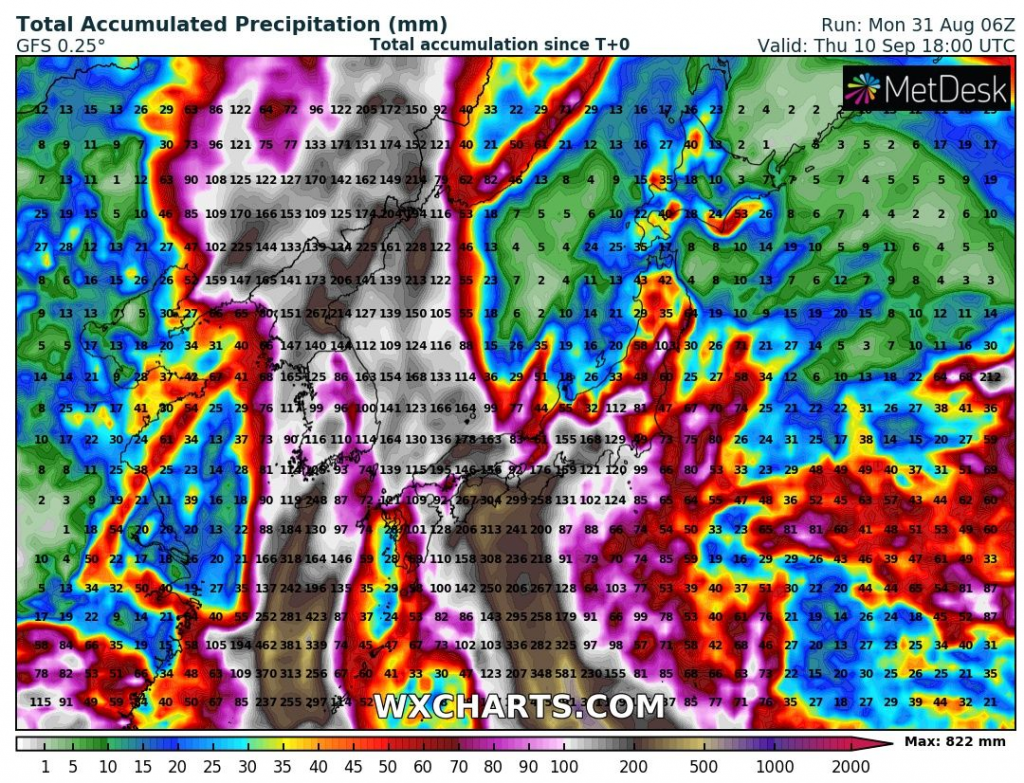 Detailed forecasts for East-Asian supertyphoons /tropicaltidbits.com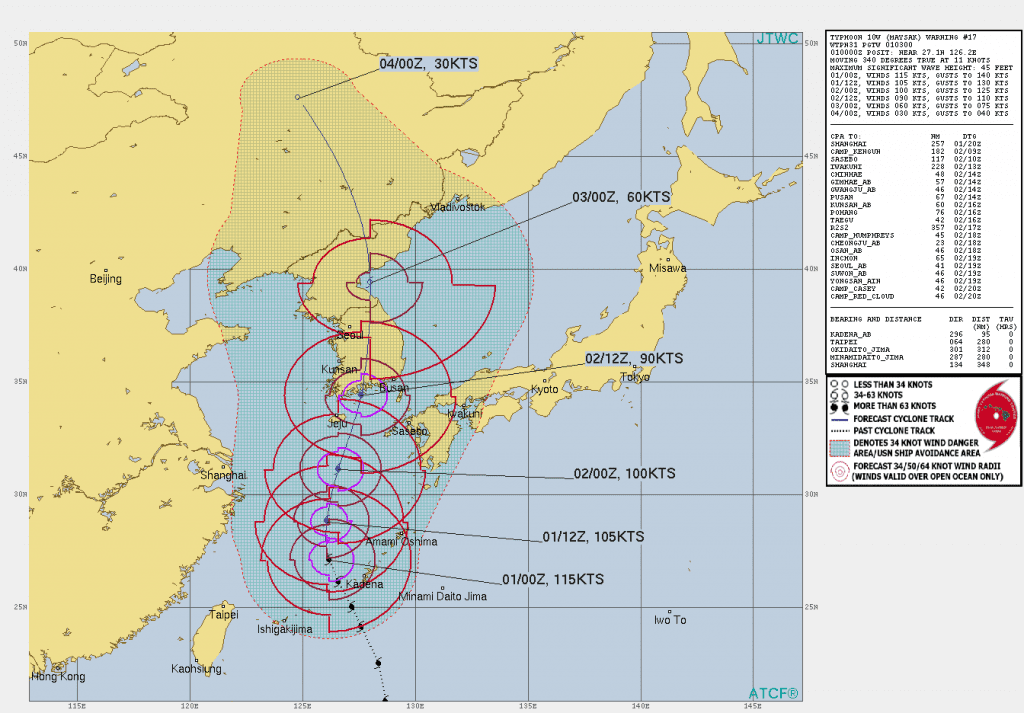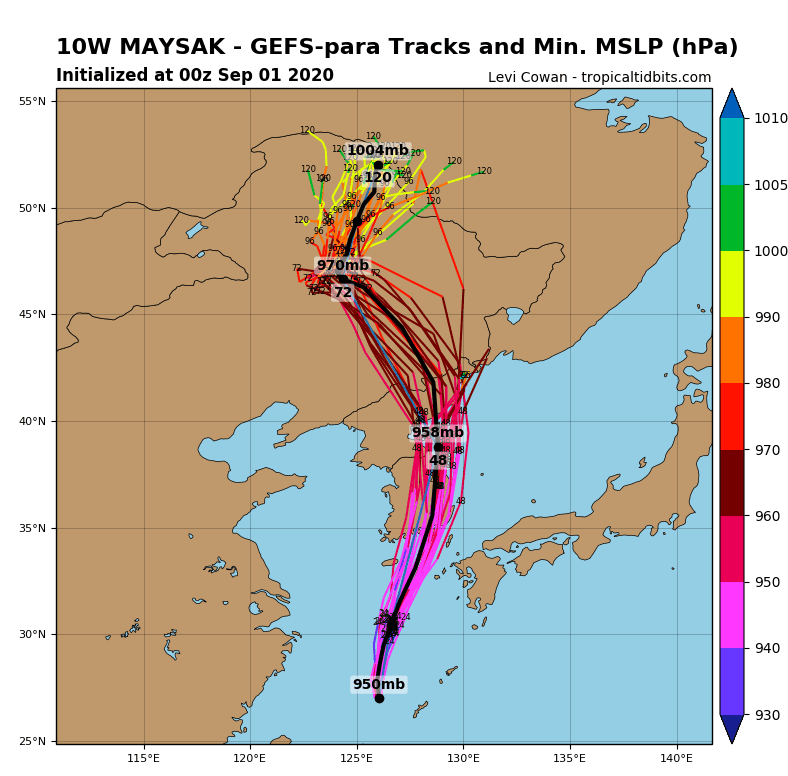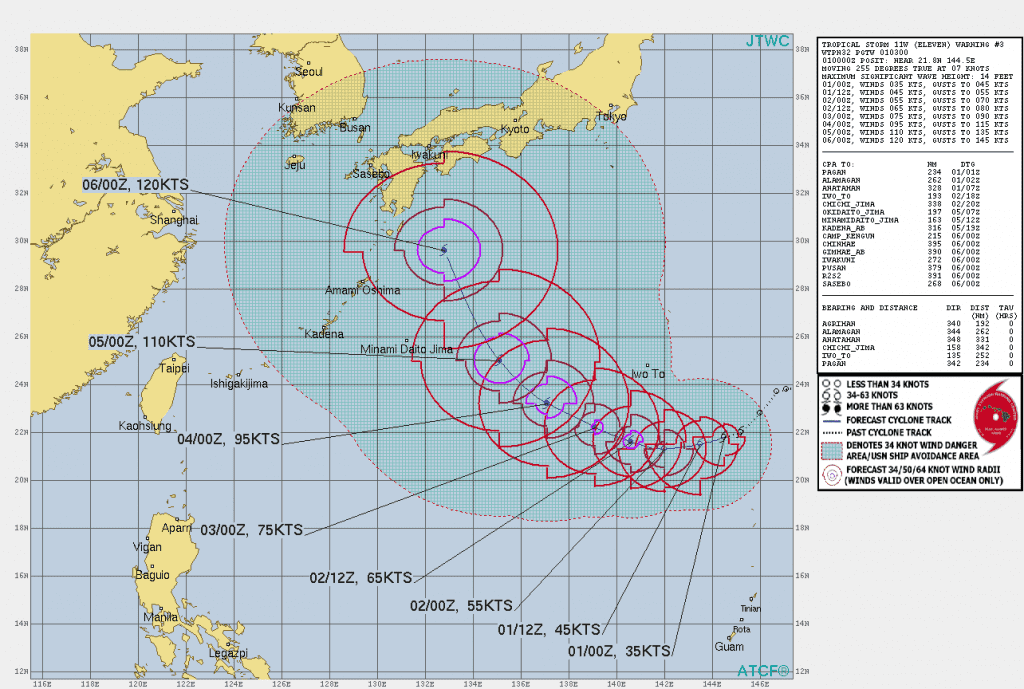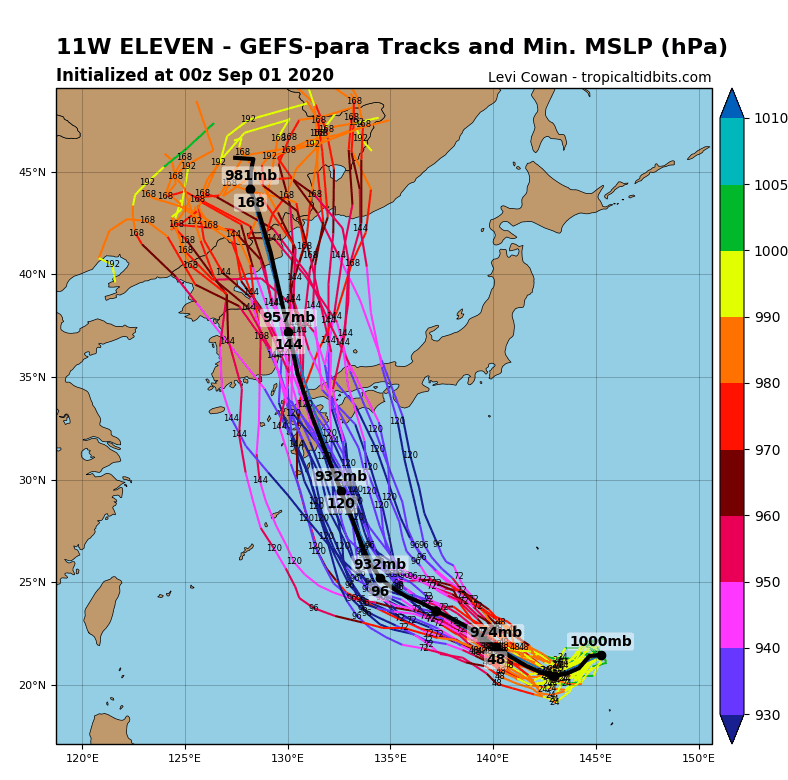 (Visited 56 times, 1 visits today)