The good news is, that USA will be spared by next extreme hurricanes and tropical storms for very long time, according to estimations, until 20. September.
There are 4 next possible tropical storms, or better said, 3 tropical storms and 1 hurricane, which will be threats in Central America, Mexico and Europe (in Europe as ex-tropical storm and possible windstorm). during 20-day outlok.
First 2 - tropical storm Nana and Omar are already developing over eastern coast of USA and in Caribbean sea, with quickly reached status of tropical storm during next hours.
First system hits Belize, Guatemala, Honduras and southern Mexico already this week, with possible floods, mudslides, locally strong winds and rough surf / strong rip currents.
Second system, near East Coast, will have only minimal impact to weather in US. However, system such as ex-tropical storm will be moving towards Europe this week, with attribution to possible windstorm from Wednesday to Friday in northwestern Europe.
Third system is only such as tropical wave above Atlantic now and its developing is the most unsure. However, developing potential is low, for now and forecast models not expect that it hits territory of US, maybe hits Carribean only.
Fourth, possible hurricane near western Mexico coast GFS outlines between 10.-15. September, it hits Mexico, but California will be very probably far away from the effects of the system.
Overall, US will be lucky that any hurricanes won´t hit its land least until 20. September 2020.
Infographics /Accuweather, Weather Nation, Tropicaltidbits, Wxcharts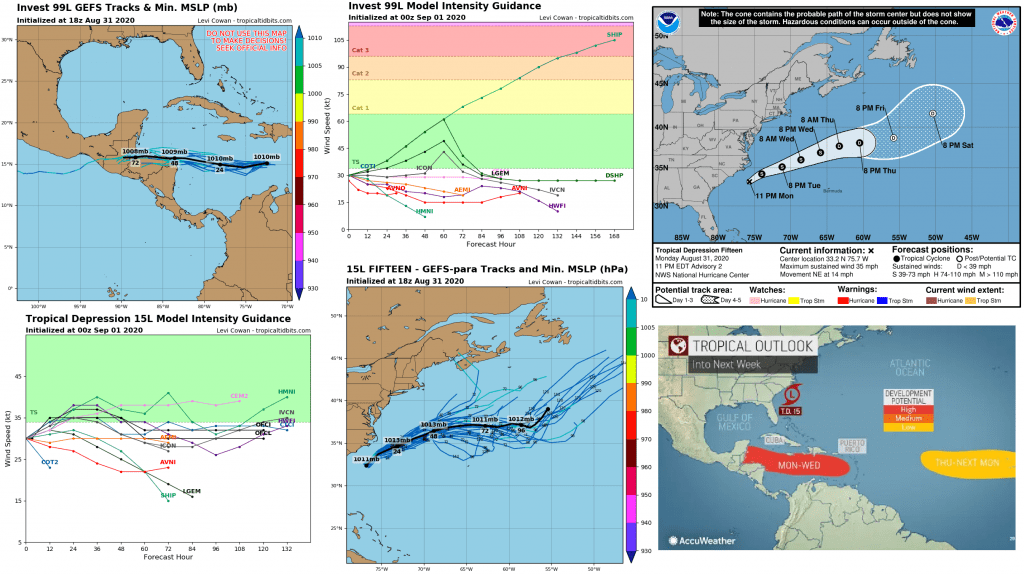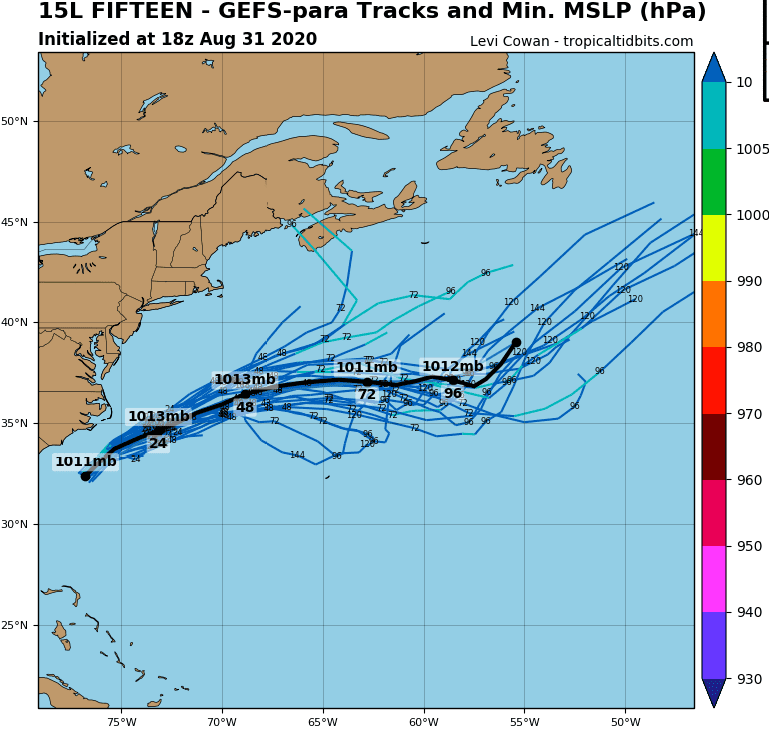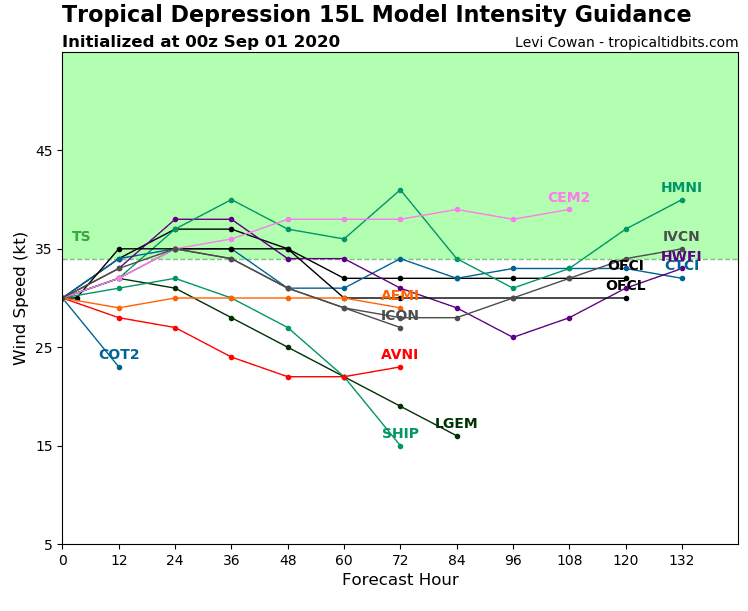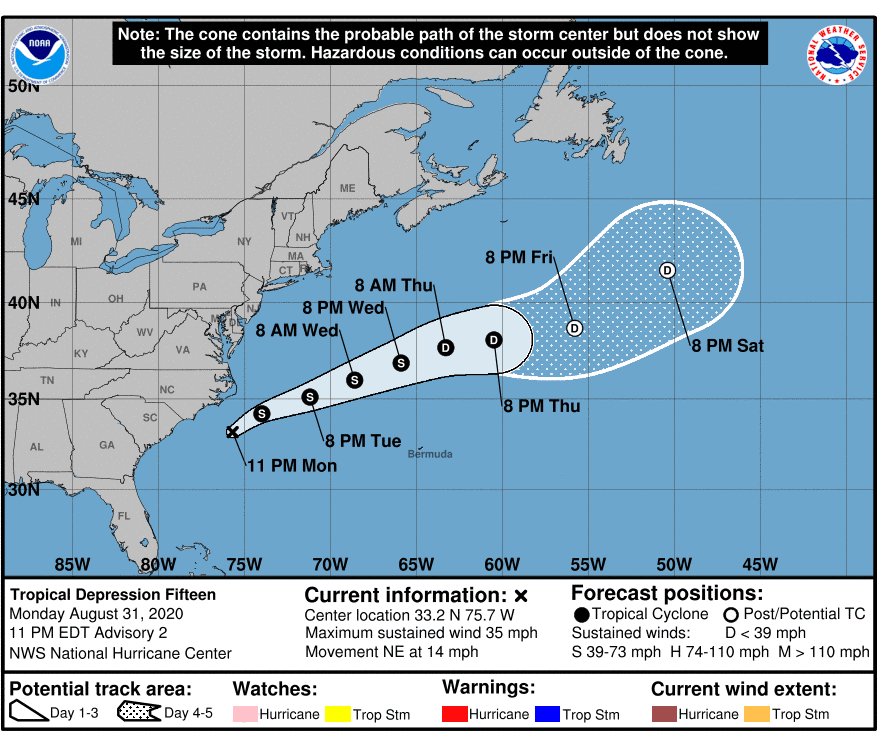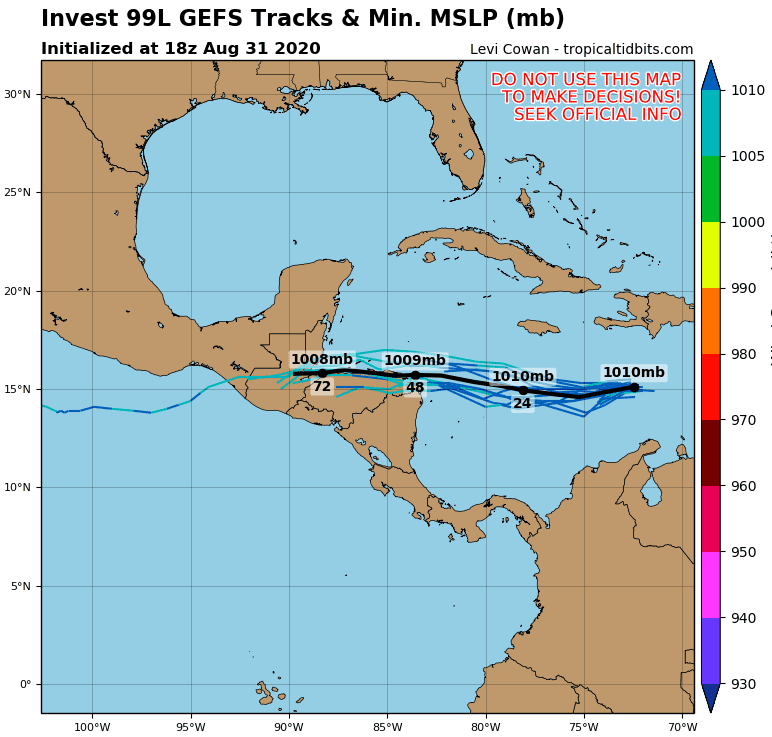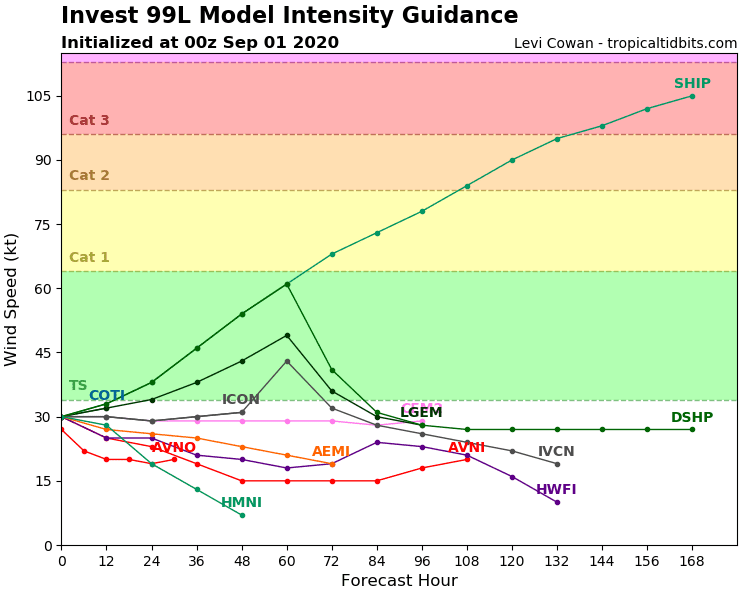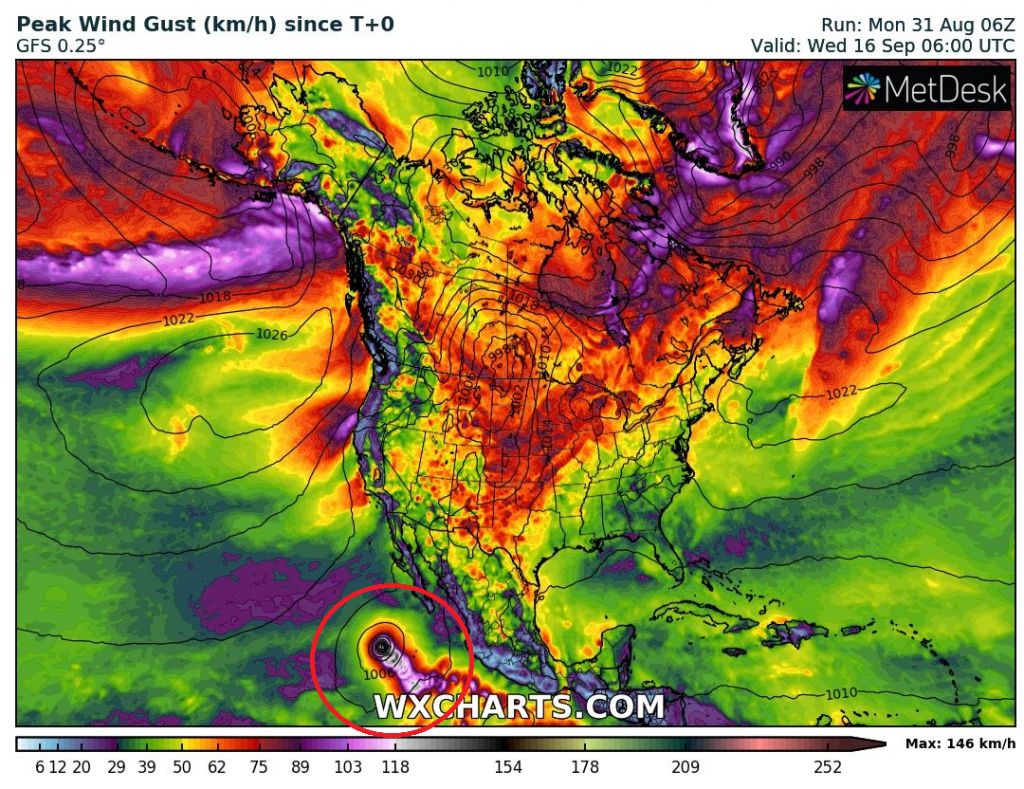 (Visited 50 times, 1 visits today)