Rainfall has been 25% more than normal in August in India, which India Meteorological Department (IMD) is the highest for the month in 44 years (since available statistics). The previous highest in August was recorded in 1983, when rain was 23.8% more than the normal.
The latest fatalities for Madhya Pradesh state took the rain- and flood-related death toll to 129 during this monsoon season.
175 people had died because in floods in Gujarat with half the deaths reported in August.
Monsoon rain over the country since June 1 has been 9% excess with 21% excess over the southern Peninsula; 19% excess over central India; 11% deficiency over northwest India and 3% over east and northeast India.
"According to Assessment of Climate Change over the Indian Region, a report by the ministry of earth sciences released earlier this year, from 1950 onwards there has been a significant rising trend in the frequency and intensity of extreme and heavy rain events over central India, along with a decreasing trend in moderate rain events." /cwbnlive.com
A study published in Nature journal in 2017 by the Indian Institute of Tropical Meteorology had concluded that there had been a three-fold rise in extreme rains along the west coast and central India during 1950 to 2015.
Next 2 weeks, shift of monsoon activity from Pakistan and West India is expected. Monsoon will shifts over Northern and Eastern India, Bangladesh and Southeastern Asia according to forecast models. Next fatalities are very possible across large areas.
Infographics: Extreme monsoon in India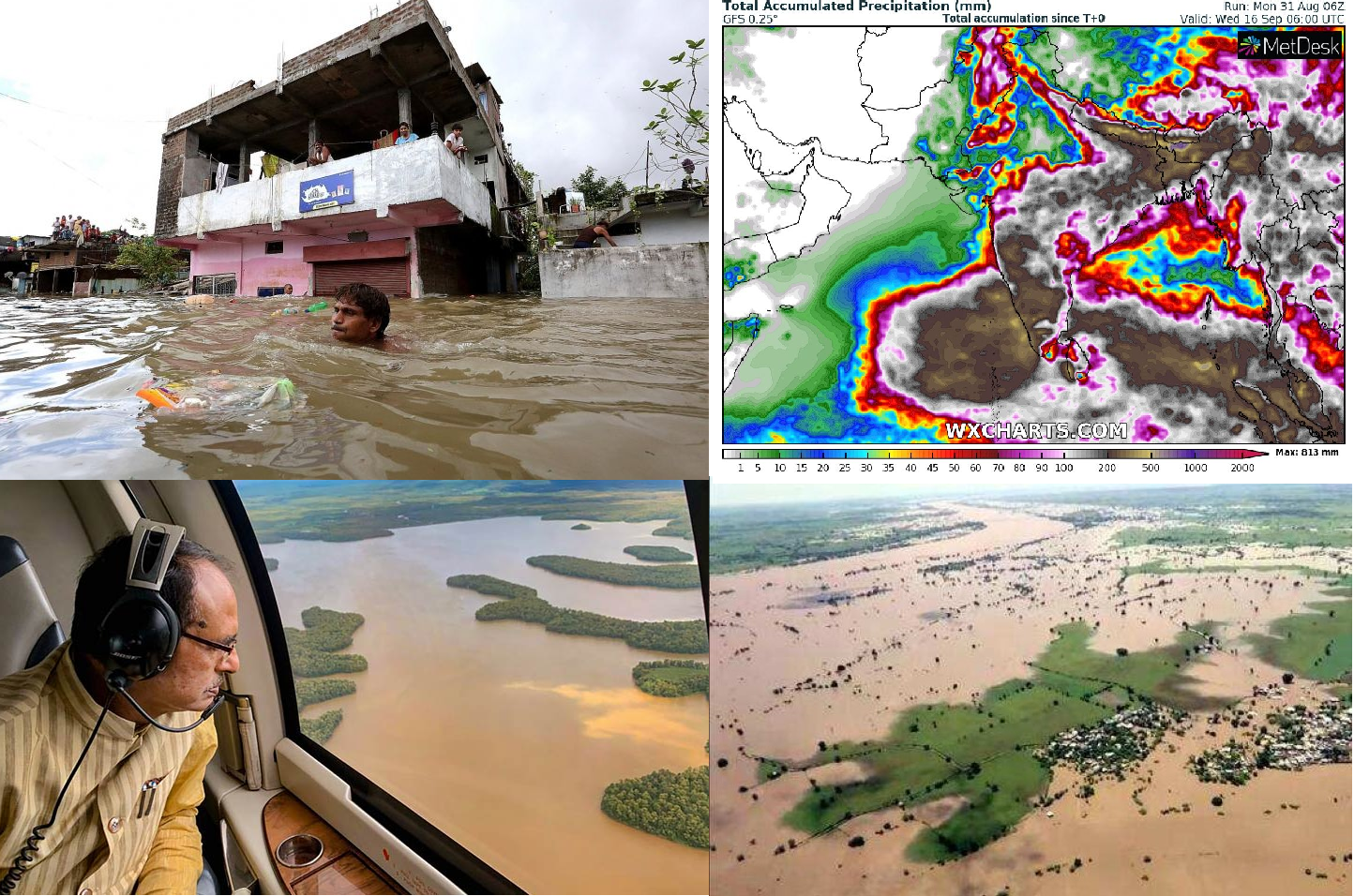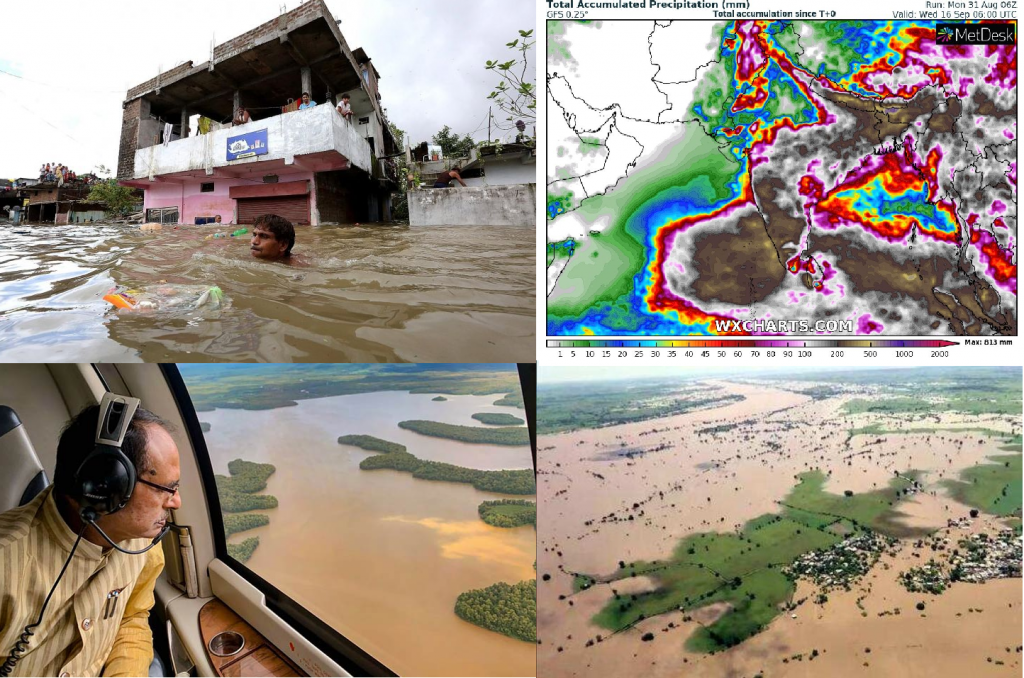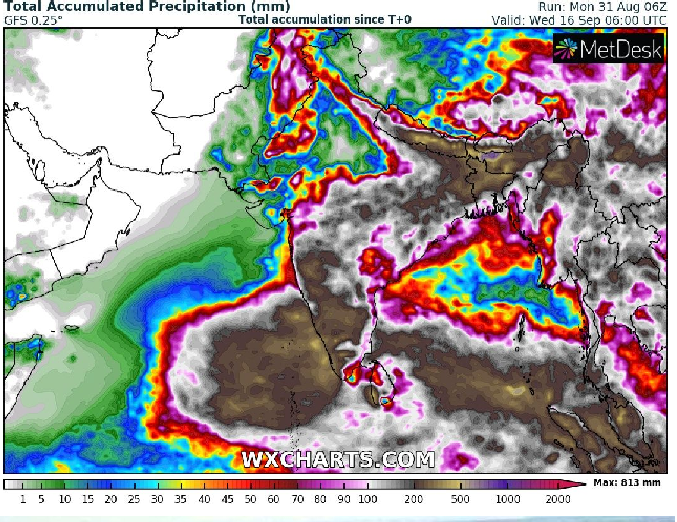 https://www.theweek.in/news/india/2020/08/31/mp-floods-recede-leaving-trail-of-destruction-7-lakh-hectare-of-crops-affected.html
https://www.outlookindia.com/photos/photoessay/in-pics-floods-landslides-due-to-heavy-rainfall/2071?photo-237696
https://www.straitstimes.com/asia/south-asia/landslide-floods-from-monsoon-rains-kill-at-least-41-in-india-nepal-0
https://www.aninews.in/news/national/general-news/cm-chouhan-takes-stock-of-flood-hit-hoshangabad-in-a-boat20200831175226/
https://www.ndtv.com/india-news/army-deployed-in-madhya-pradeshs-hoshangabad-for-rescue-ops-amid-floods-2287316
https://www.hindustantimes.com/india-news/why-is-it-flooding-in-central-india/story-KpsDiw5nbu5OaAYdcckaLL.html
(Visited 21 times, 1 visits today)