2 hurricanes could hit Mexico and next tropical threat in Nova Scotia until 10. October?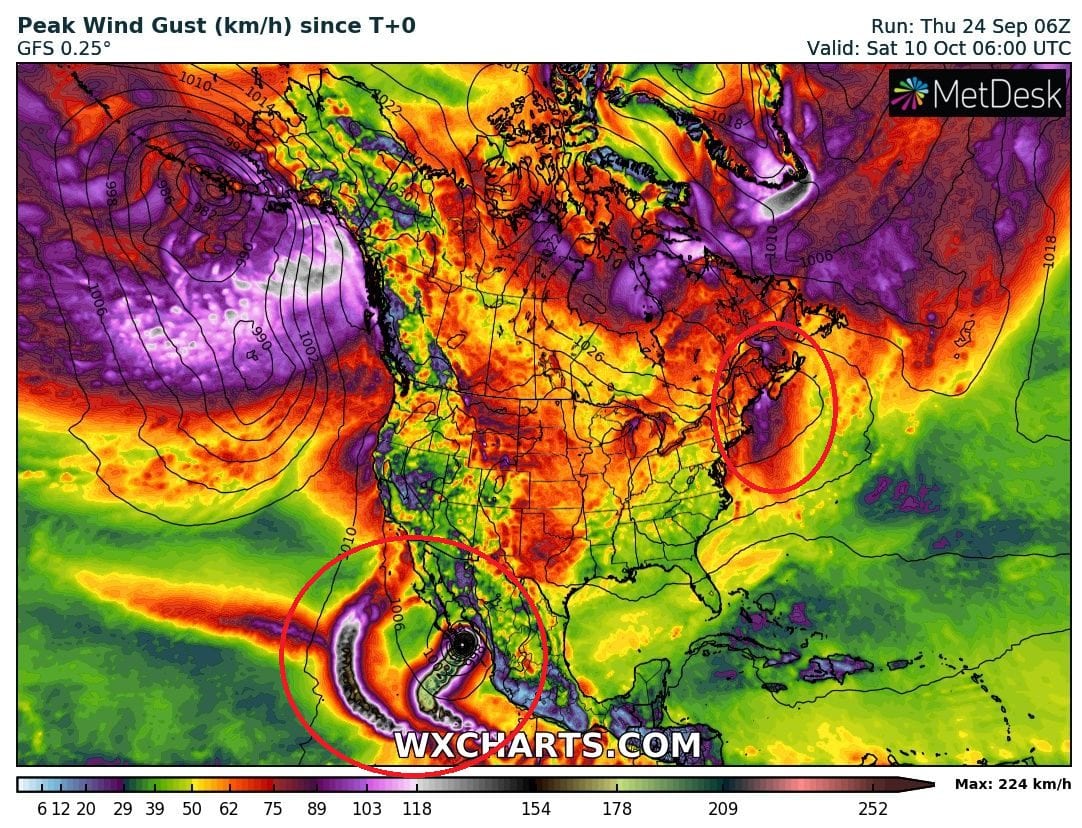 Information about hurricanes in Mexico during the first decade of October 2020 are very preliminary, if not speculative, but it really appears, that hurricane activity will be associated more with Eastern Pacific area as a Gulf coast during next 16 days.
Every run of latest GFS has expected some tropical threat for Mexico during the next period, while US territory should be relative dry /https://mkweather.com/2020/09/22/warm-and-dry-october-monthly-forecast-for-the-usa-from-noaa// and without major hurricane threats.
During last week, above Atlantic appeared very interesting situation with 8 (7 + Medicane with hurricane-force winds) tropical storms – in the same time were situated above Atlantic waters Paulette, Sally, Teddy, Vicky, Wilfred, Alpha, Beta and Medicane Lanos.
Until the end of September 2020, next tropical threat is possible along East Coast of US which could hit Nova Scotia only week after ex-hurricane Teddy (around 29.-30. September 2020).
More serious are possible major hurricanes expected to forming along east coast of Mexico with projected winds of up to 224 km/h between 1.-10. October.
These tropical threats will be updating until the end of September and soon we will know, if Mexico really waits hard times, or not.
Infographics: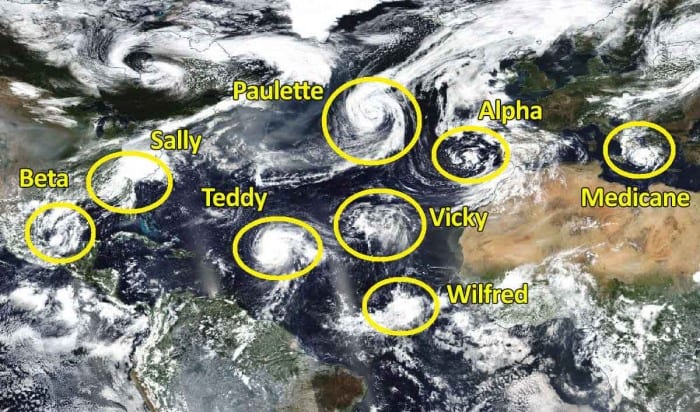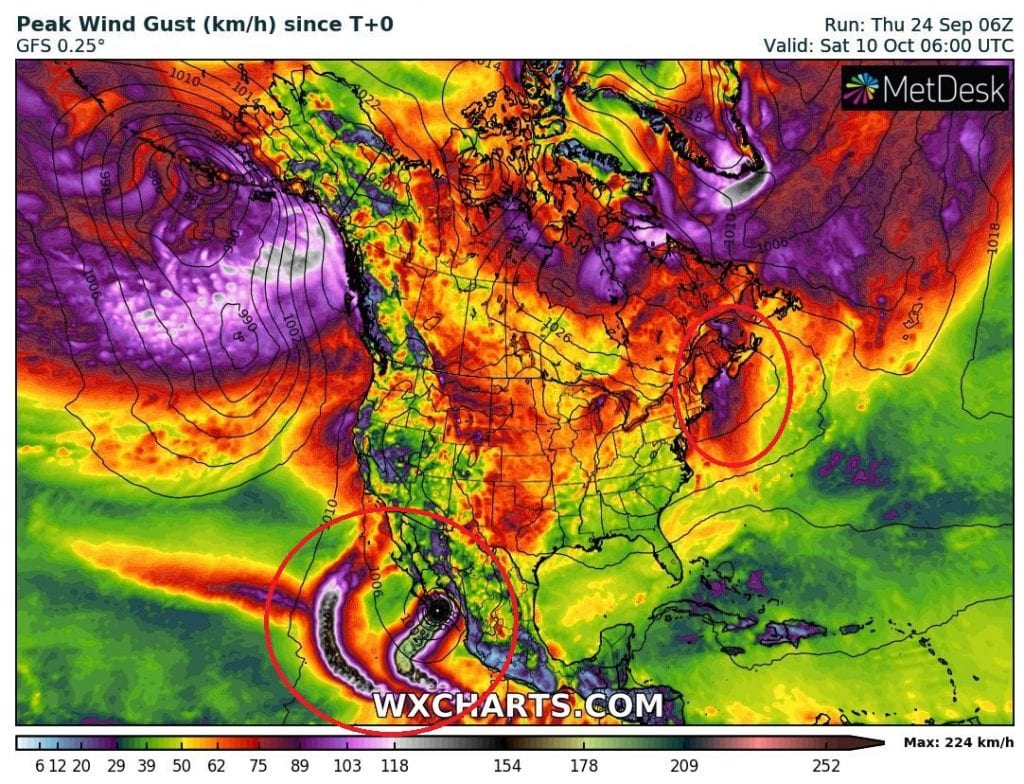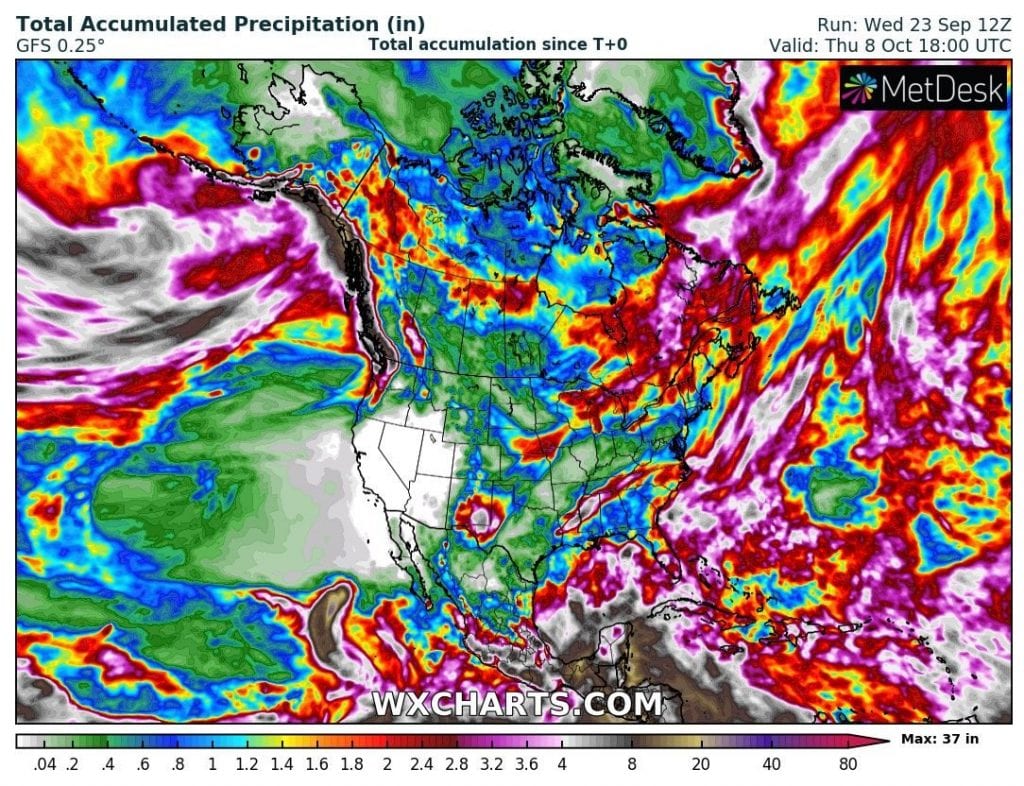 Read more: