Tropical storm Beta hit Houston in full power: 14 inches (360 mm) of rain, city under water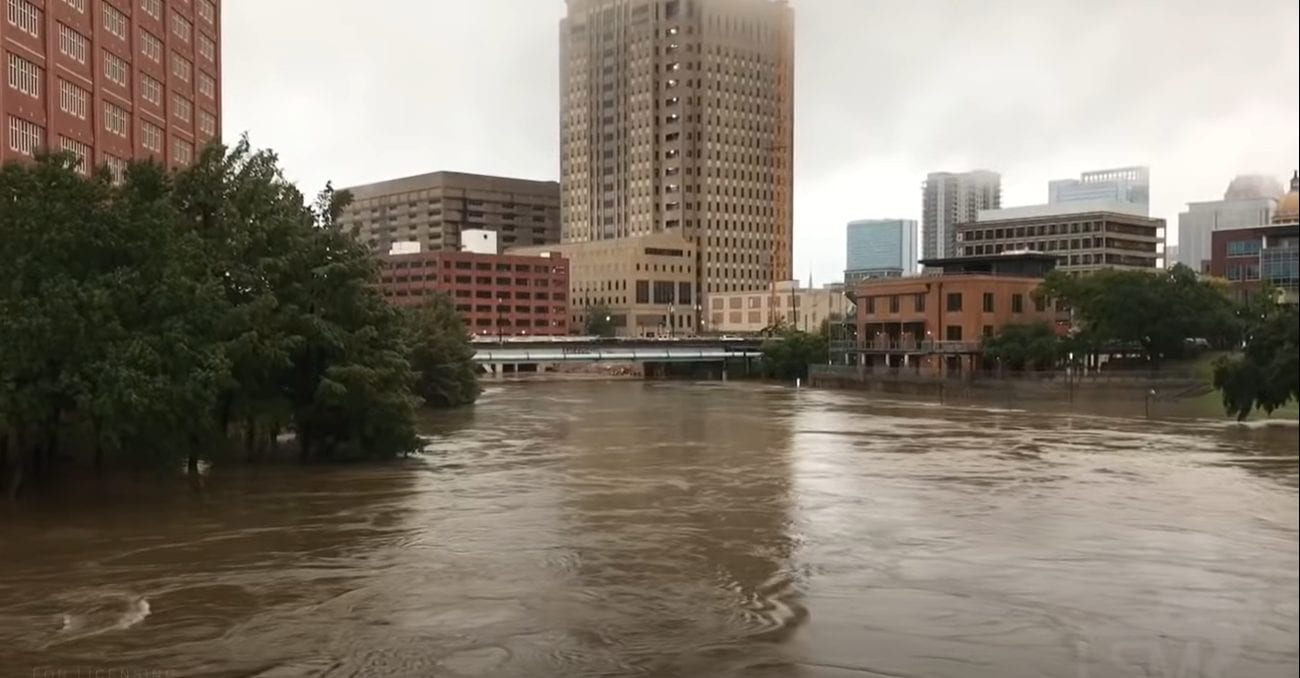 National Hurricane Center ran out of traditional storm names last week. For only the second time since the 1950 was used the Greek alphabet.
Tropical storm Alpha hit Portugal, Spain and France last week, where brought floods /https://mkweather.com/2020/09/20/tropical-storm-alpha-in-europe-floods-in-spain-portugal-and-france-easternmost-forming-tropical-storm-ever// and its remnants hit Italy and Dalmatia during the current week.
Tropical storm Beta reached over western Gulf Coast strength of a hurricane, but Texas, Louisiana and other states had been hit by weakened tropical storm system, which is weakening until Thursday above American land and bringing floods and worsening of weather.
Flood advisories were posted along a 500-mile stretch of the Gulf Coast from Corpus Christi (Texas) to New Orleans (Louisiana).
Rainfall of up to 15, rarely 20 inches (450 – 600 mm) was forecasted. Extremely strong rainfall hit mainly Houston metropolitan area, where up to 13 to 14 inches (360 mm) of rain had fallen around Tuesday, 22. September 2020.
Not only Houston, but a lot of cities and counties ended up under water, in 29 Texas counties was declared a natural disaster, in Louisiana a state emergency was valid.
System since Tuesday is slowly shifting above Mississippi, Arkansas, Alabama and Tennessee, where will be bringing until Friday next flood risk and severe storms. Precipitation of up to 8 inches (200 mm) until the end of current week are in these states regionally forecasted.
Infographics: