2 massive snowstorms hit the USA!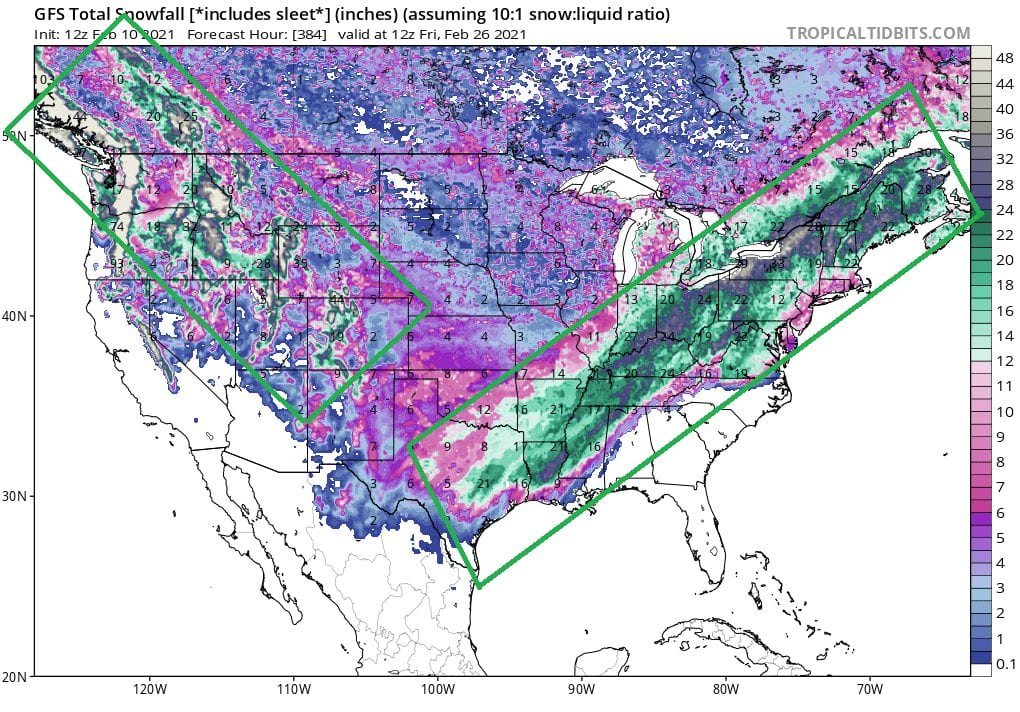 Next heavy blizzards are forecasted for Seattle, New York or eastern Texas. Snow accumulations over the USA will create "letter V", from Northwest to Texas and from Texas to Northeast.
Really high amounts of snow are forecasted mainly for eastern line, while in Rocky mountains should get next feets of snow mainly windy slopes.
In southern Midwest and parts of Northeast are possible next snowfall records, while in Rocky Mountains, mainly in western parts are possible deadly avalanches /https://mkweather.com/2021/02/10/deadliest-week-for-avalanches-in-the-us-in-more-than-100-years-2021//.
In southern Midwest, dangerous freezing rain is forecasted, too, therefore be careful on roads!
Over eastern Rocky Mountains and Midwest will be during next days, minimally until 20. February 2021, flowing extremely cold Arctic air from Canada /https://mkweather.com/2021/02/10/edmonton-canada-438c-only-01c-from-all-time-record-from-1994//, where during last days many all-time temeprature records were overcame.
In the USA, the coldest, record night, is forecasted to Saturday, 13. February 2021.
This and the next week will be probably the peak of Winter 2020/2021 not only in Europe, but too in the USA and Canada.
Last February 2021 week and the March 2021 in the USA and Canada are forecasted to be temperature neutral or warmer than average in many parts of continent, only western Canada and Alaska should be thanks to La nina again very cold.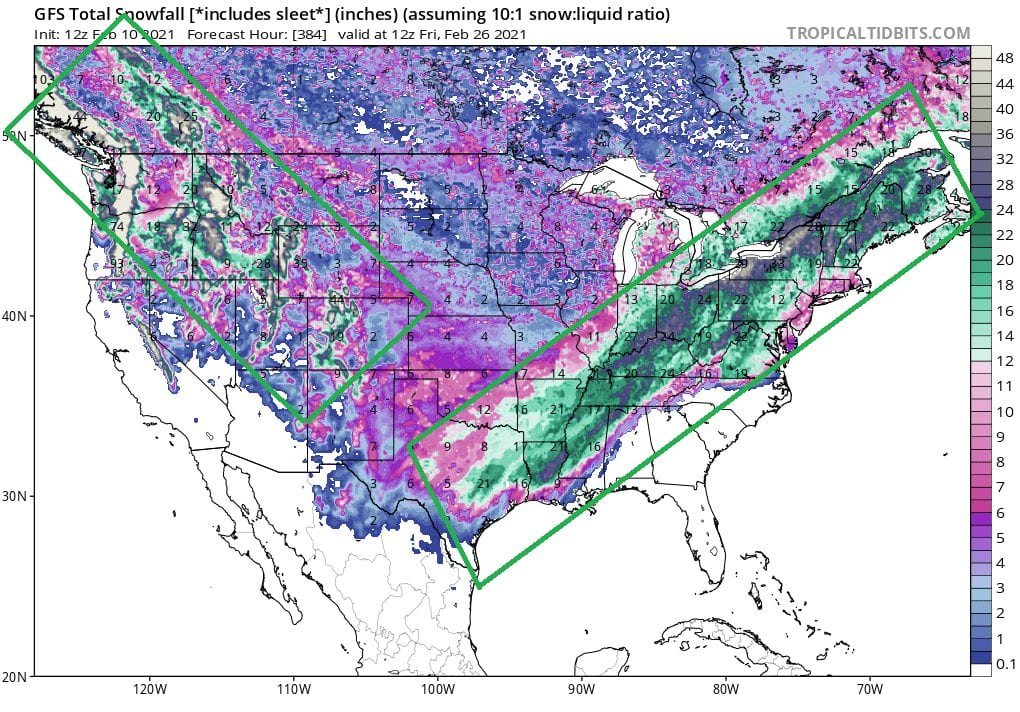 Global temperature anomalies during next 2 weeks (8.-22.2.2021) /ECMWF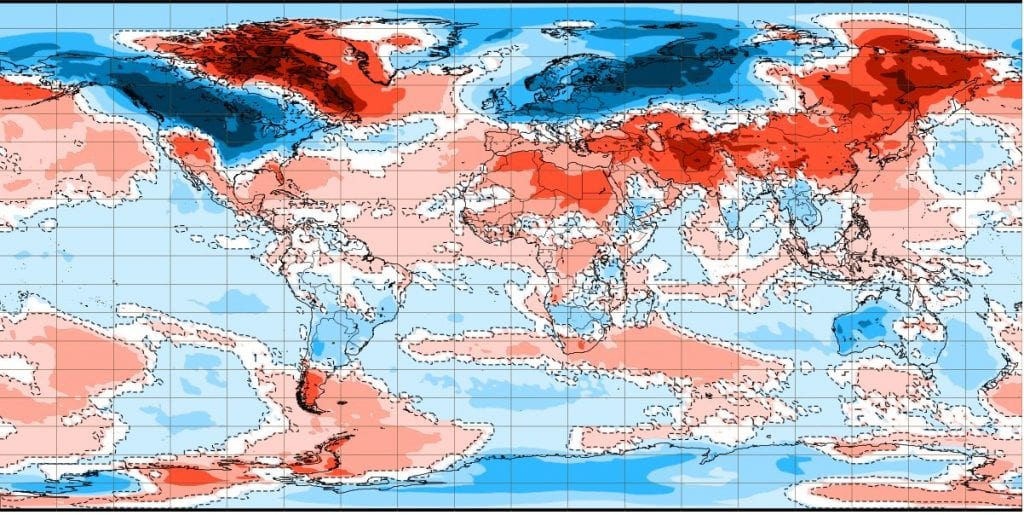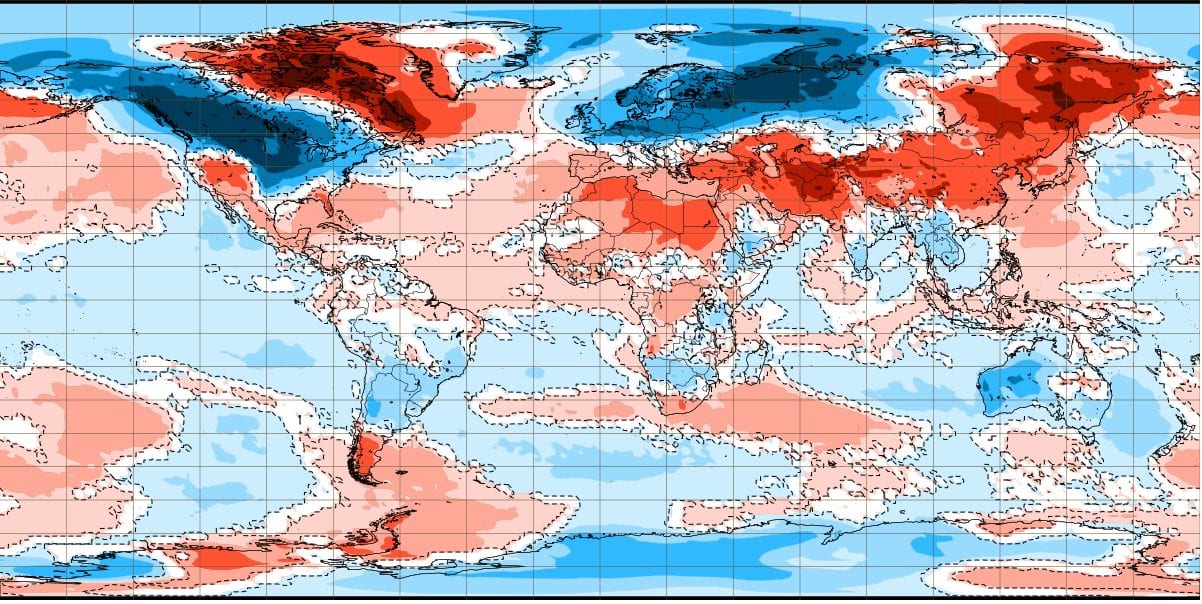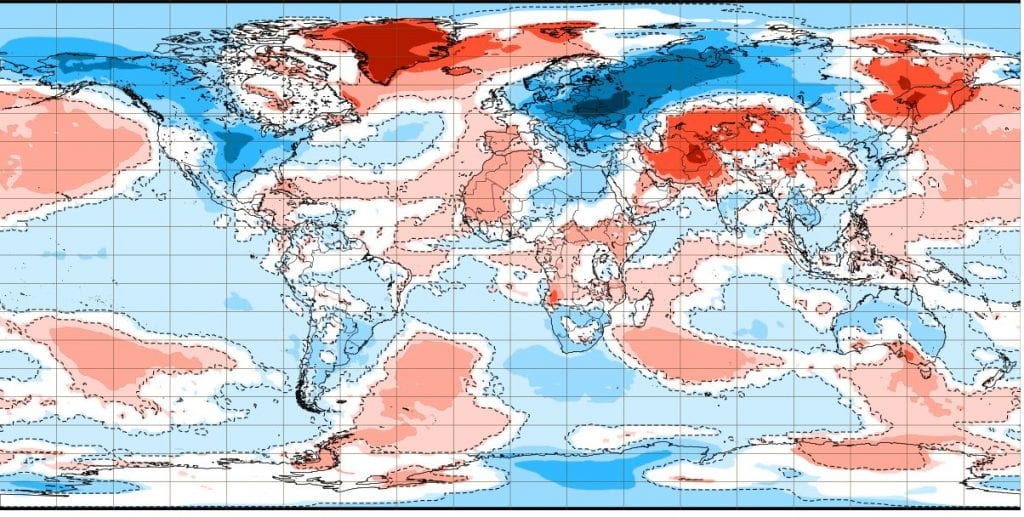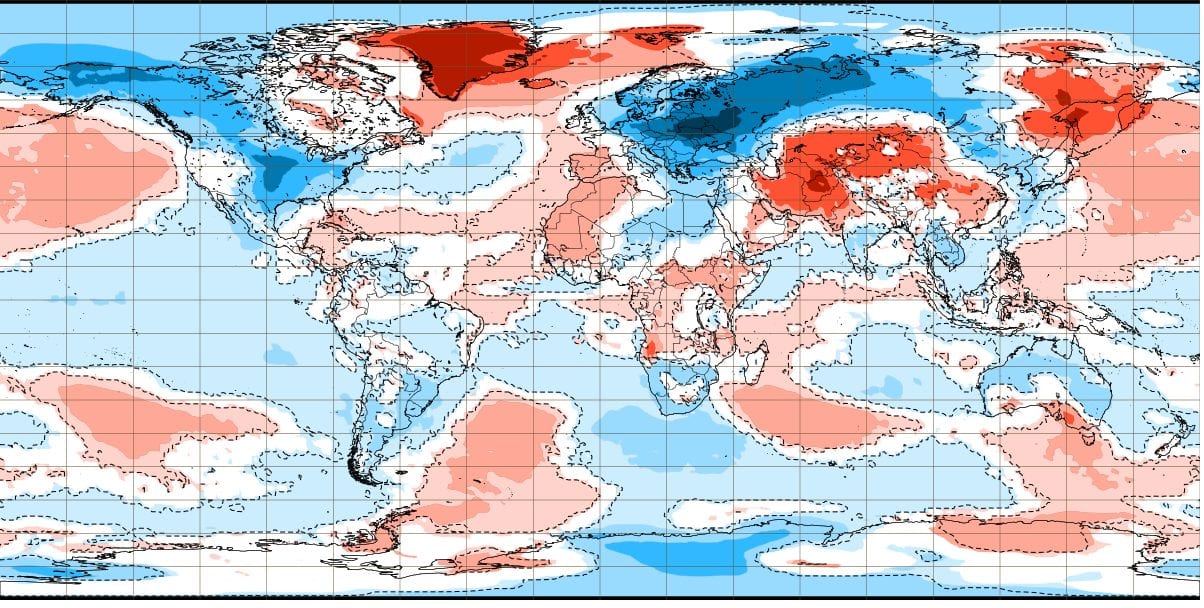 Read more: