The newest outputs of GFS surprisingly expect severe frosts in continental parts of Europe not only until the next weekend, as was forecasted before, but too for some additional days, minimally until 24. February, while after 26. February, extreme cold conditions should mainly in eastern parts of Central Europe return.
Already next mornings, Mkweather expect new temperature records after Germany /https://mkweather.com/2021/02/10/germany-267c-siberian-winter-minimally-until-20-february-2021-mk//, Czechia /https://mkweather.com/2021/02/10/czechia-272c-next-mornings-35c-possible//, the UK /https://mkweather.com/2021/02/10/the-uk-even-colder-altnaharra-171c-for-the-next-night-20c-forecasted/; https://mkweather.com/2021/02/09/the-uk-167c-the-lowest-temperature-since-2010// or the Netherlands /https://mkweather.com/2021/02/09/hupsel-gelderland-the-netherlands-162c-the-coldest-times-since-2012-mk-2021//.
In the UK, Benelux, France, Germany, Switzerland, Austria, Czechia, Poland, Slovakia, Denmark and Hungary, the strongest frosts of the year will only come, from western Europe is from Wednesday to Thursday, 10.-11. February 2021 reported dramatic decline of temperatures, therefore Thursday´s records and records of the following days should be even lower.
While in the UK, northern France or Benelux, overcoming of threshold -20°C is currently watched, in Germany, the French Alps, Switzerland, Austria, Poland, Slovakia and Czechia, -30°C watch will be gradually live, with possibility of -35°C very rarely in the coldest lower situated place in continetal Europe.
As we mentioned in article before /https://mkweather.com/2021/02/09/neverending-winter-siberian-blasts-until-late-march-2021//, according to the newest ECMWF outputs should Siberian blasts returning into Europe until late March 2021.
It´s a result of very strong La nina /https://mkweather.com/2021/02/05/the-coldest-earth-for-7-years-strong-impact-of-la-nina-is-here// in combination with persisting negative phase of Arctic Oscillation /https://mkweather.com/2021/02/06/ao-index-7-this-looks-like-historic-cicrulation-conditions-next-week//.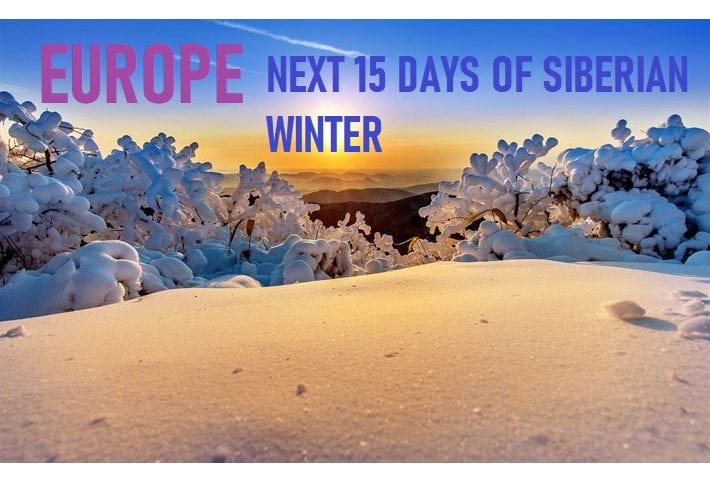 Infographics: wetterzentrale.de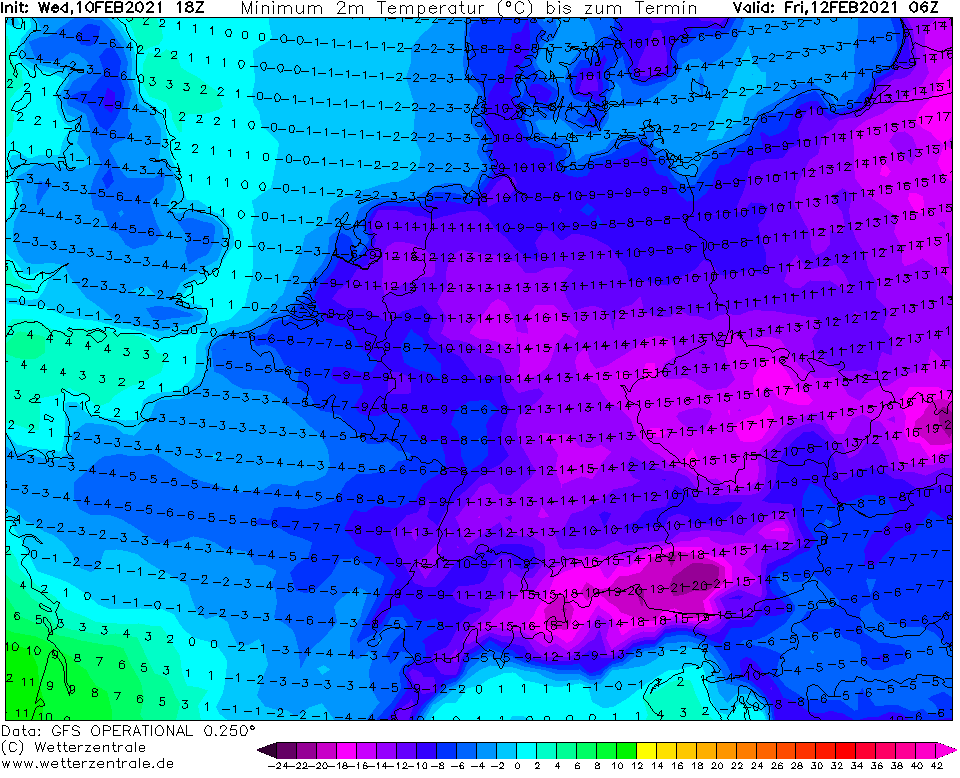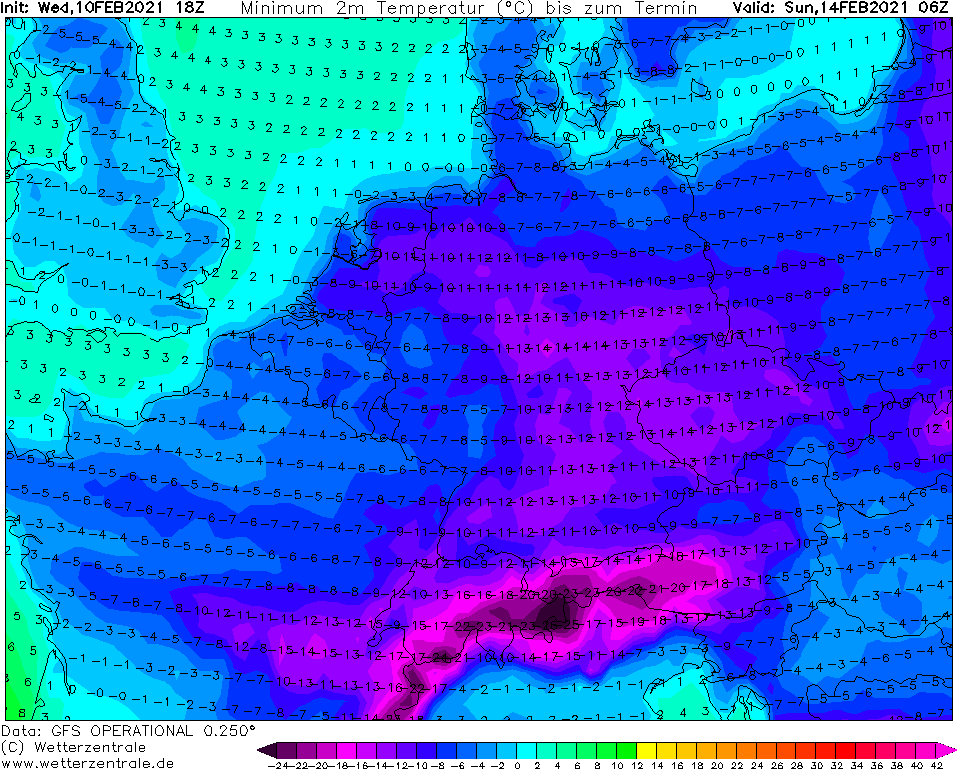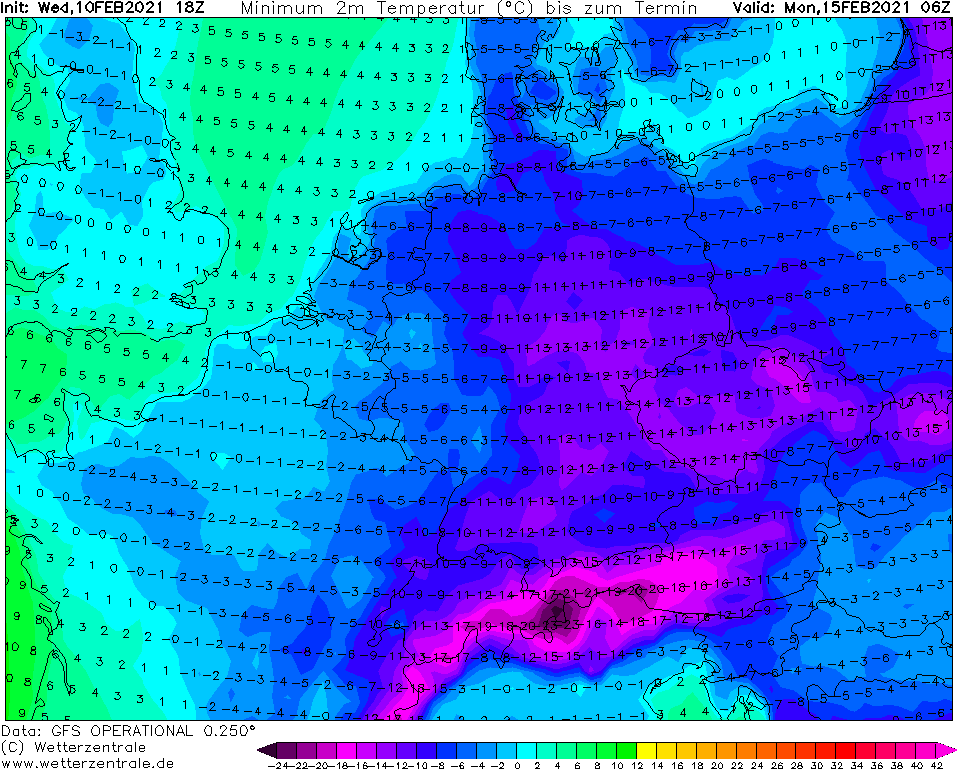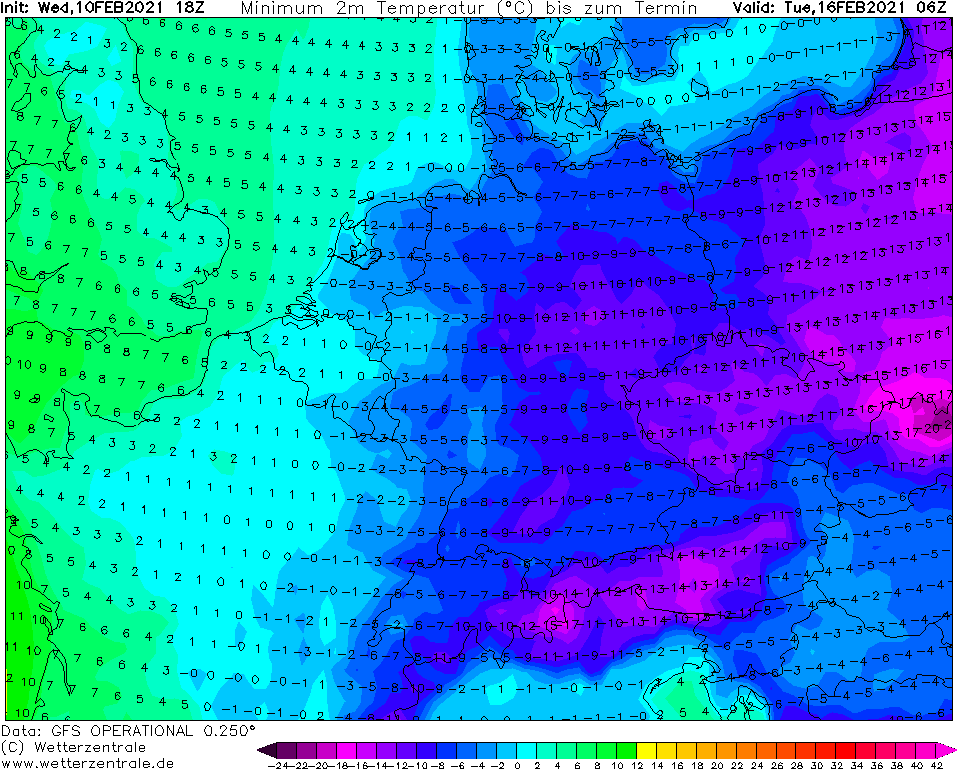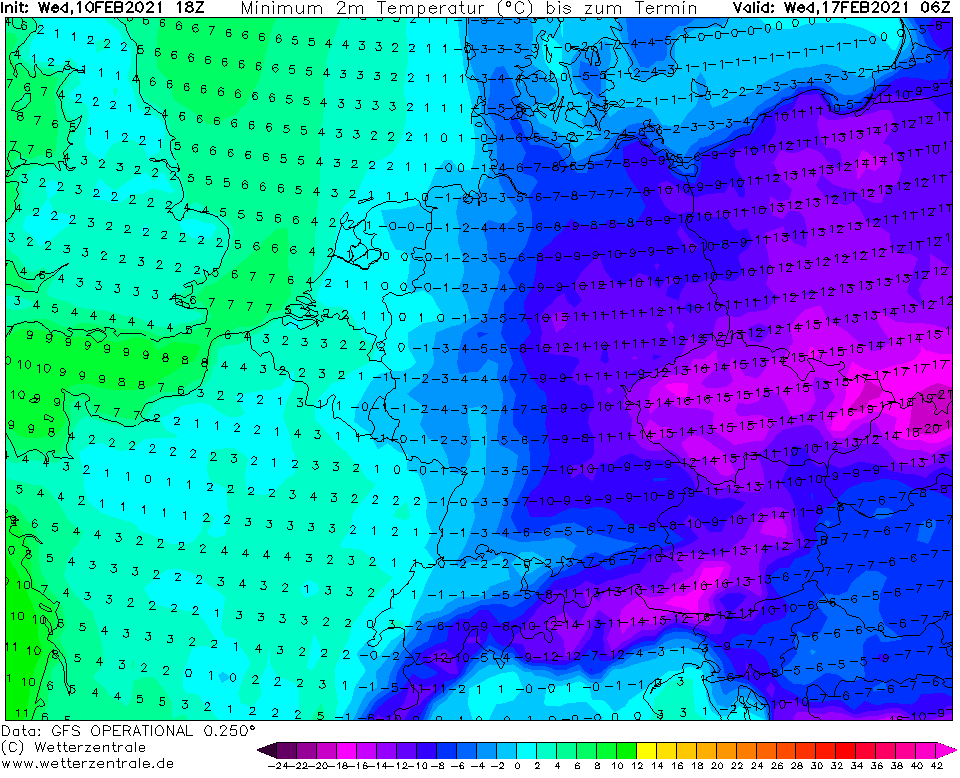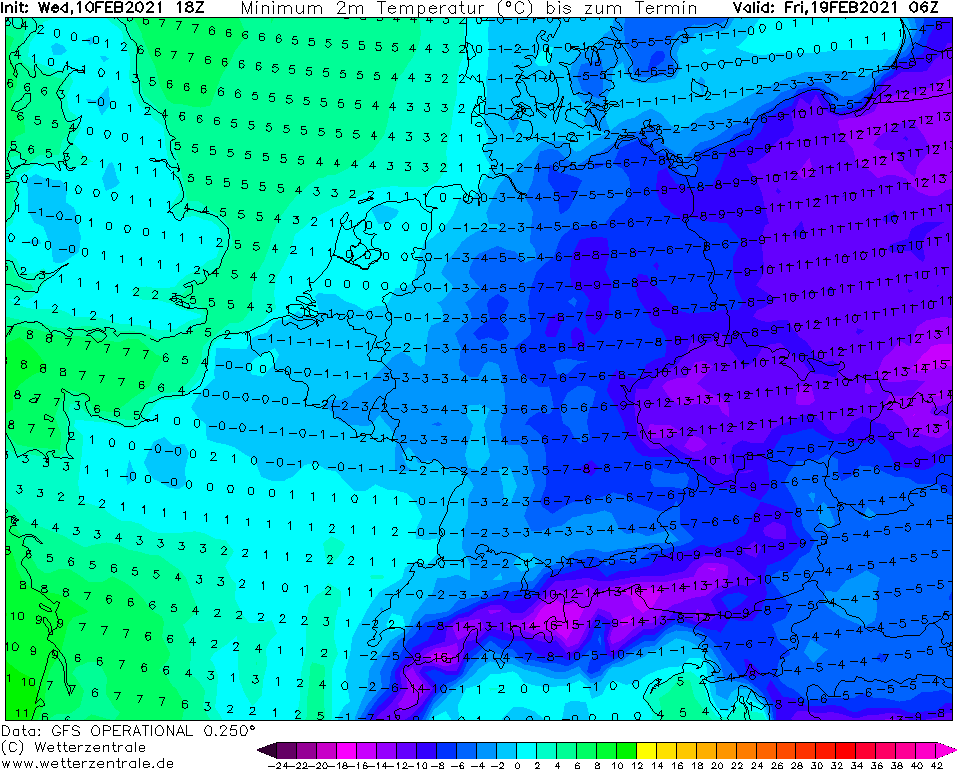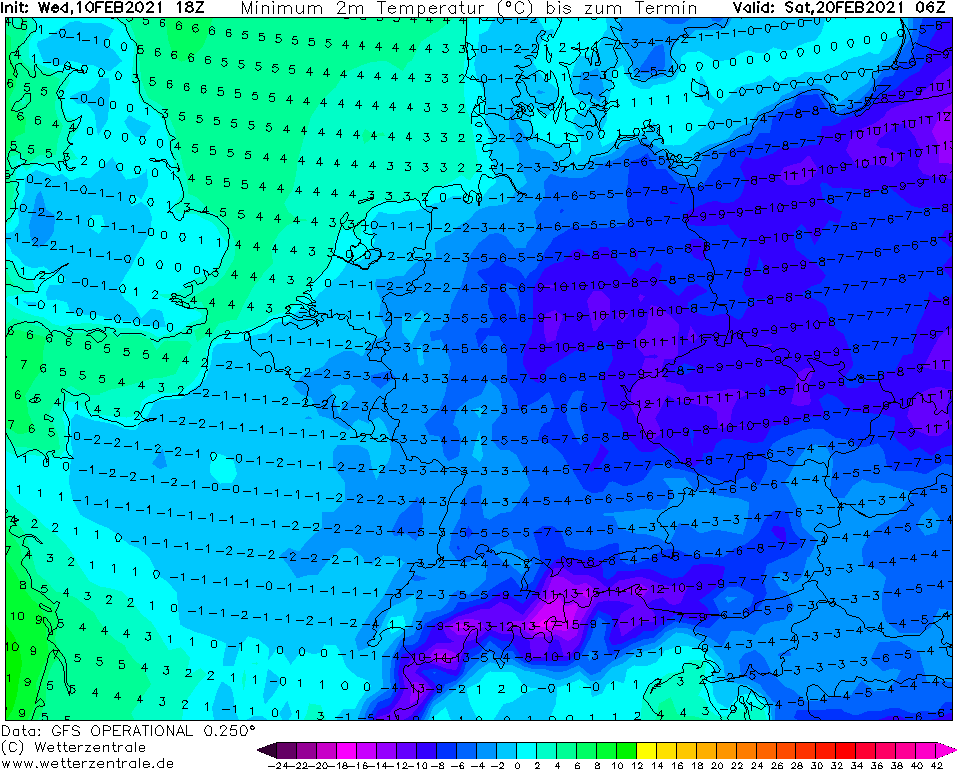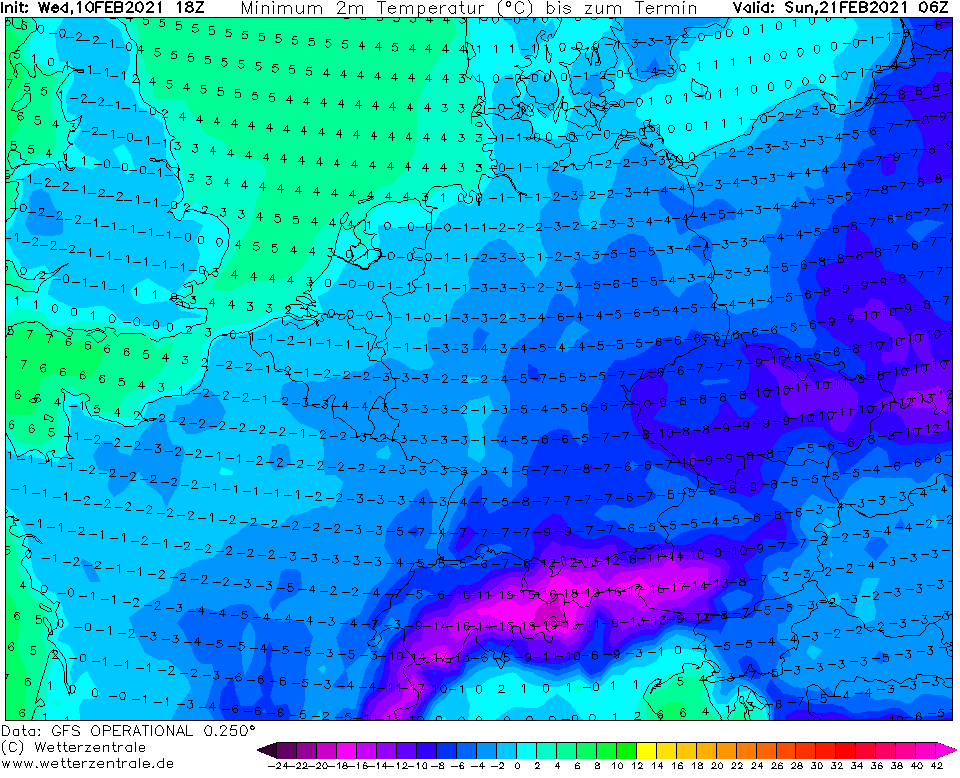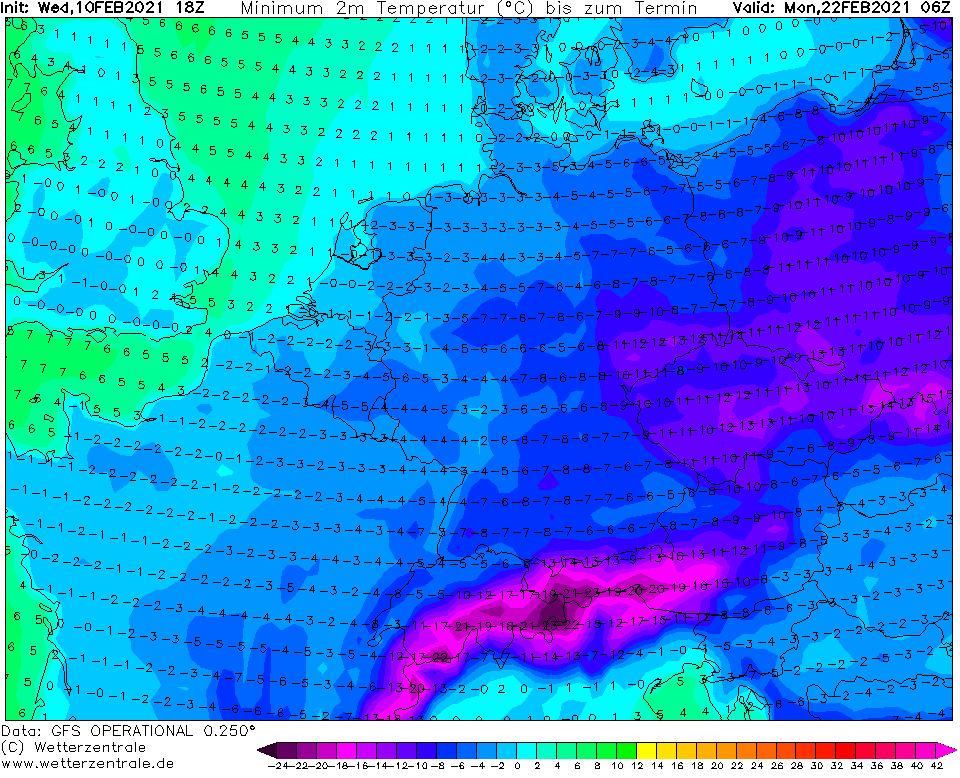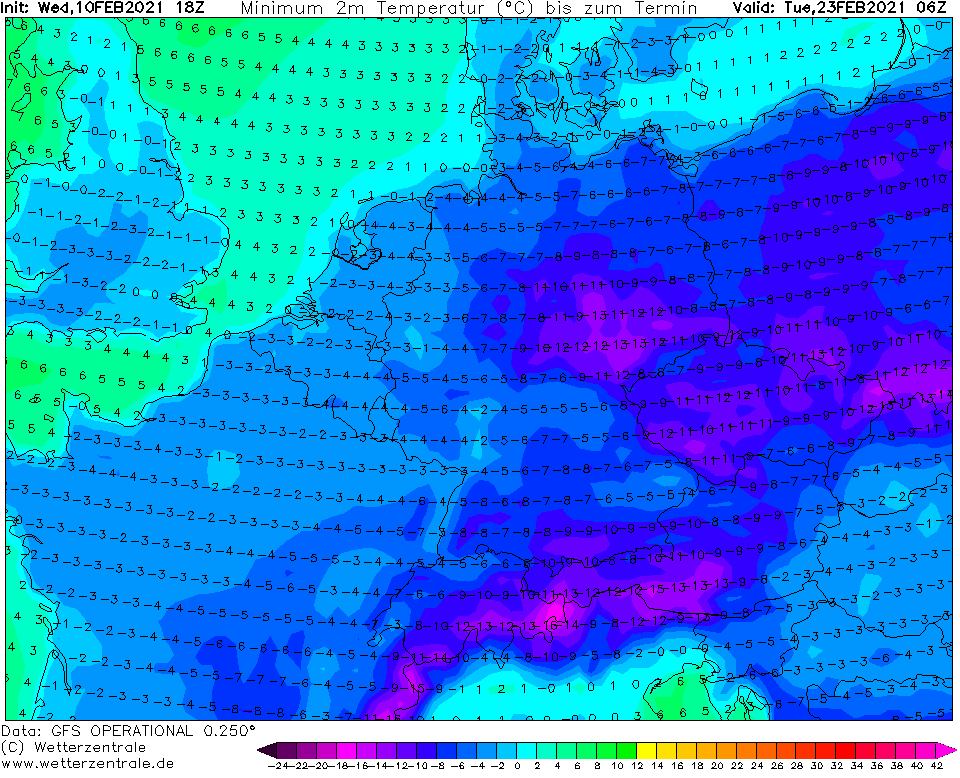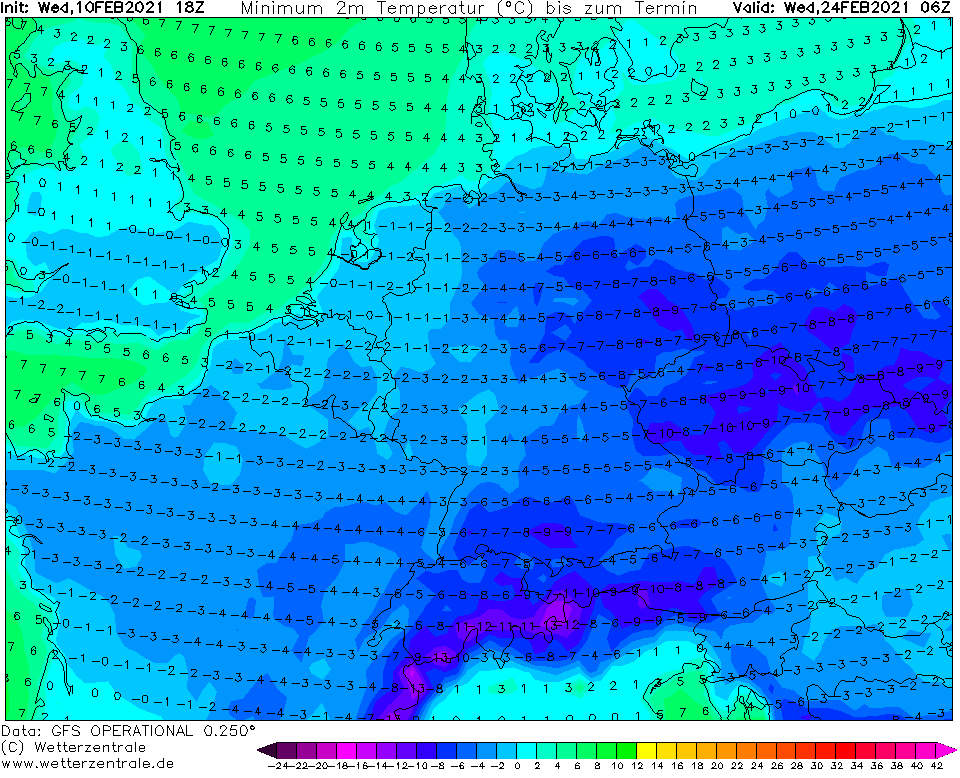 Read more:
(Visited 176 times, 1 visits today)