Another windstorm, although without a name, bothers northwestern Europe.
In Cairngorm, UK (1245 MASL), wind gusts have reached 167 km/h on Tuesday, 17. November 2020, what is the highest value since 1. November, when British Islands hit Windstorm Aiden.
In Andoya-Trolltinden, Norway (436 MASL) wind gusts have reached 130 km/h on Tuesday, Kilpisjarvi Saana, Finland reports 115 km/h.
For last 30 days, was even 20 days with wind gusts higher than 100 km/h in Cairngorm (100 – 184 km/h), what documents untraditionally dynamic conditions over Northern Atlantic.
It is already 17. November and European coast is still hit by powerful cyclones and cold fronts strengthened by remnants of ex-hurricanes (lastly joined to cold front over Northern Atlantic remnants of ex-hurricane Eta).
Outlook for northeastern Europe is still very windy – thanks to large polar vortex sector, which is shifting towards Europe and brings extreme coldwaves between 20. November and minimally 15. December 2020.
If you live in British Islands, Northern Sea coast or Scandinavia, watching of wind forecasts will be good solution during next weeks together with expected winter conditions /https://mkweather.com/2020/11/16/abnormally-cold-winter-in-europe-extremely-low-temperatures-and-heavy-snowfall-in-europe-in-the-newest-outputs//.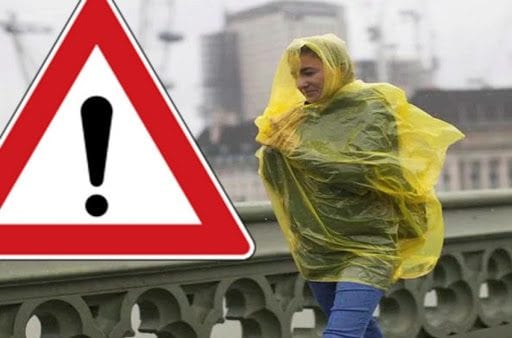 Infographics: ESWD, wxcharts.com, ogimet.com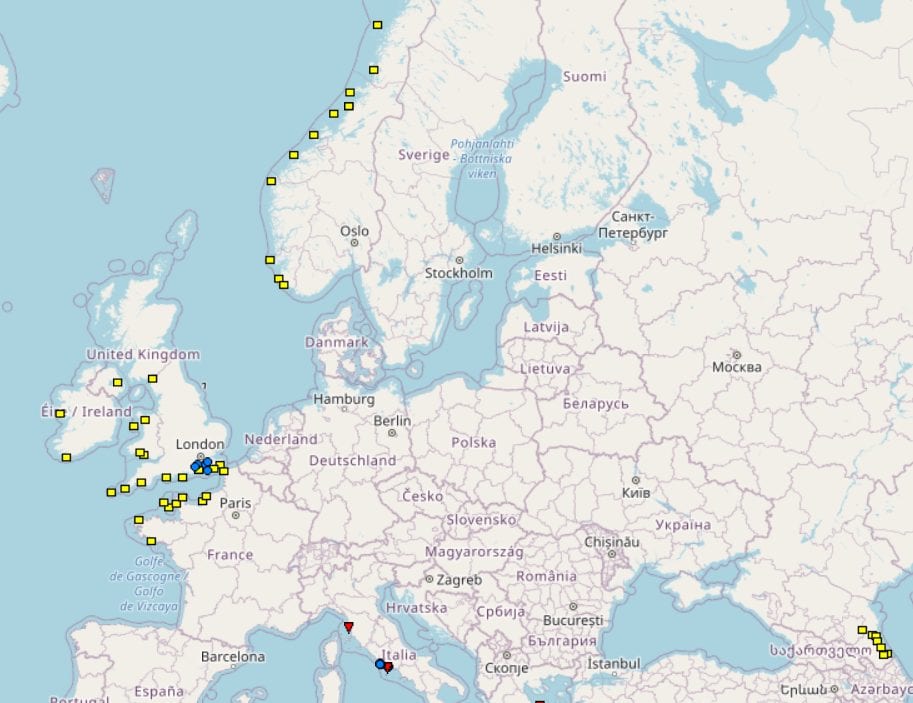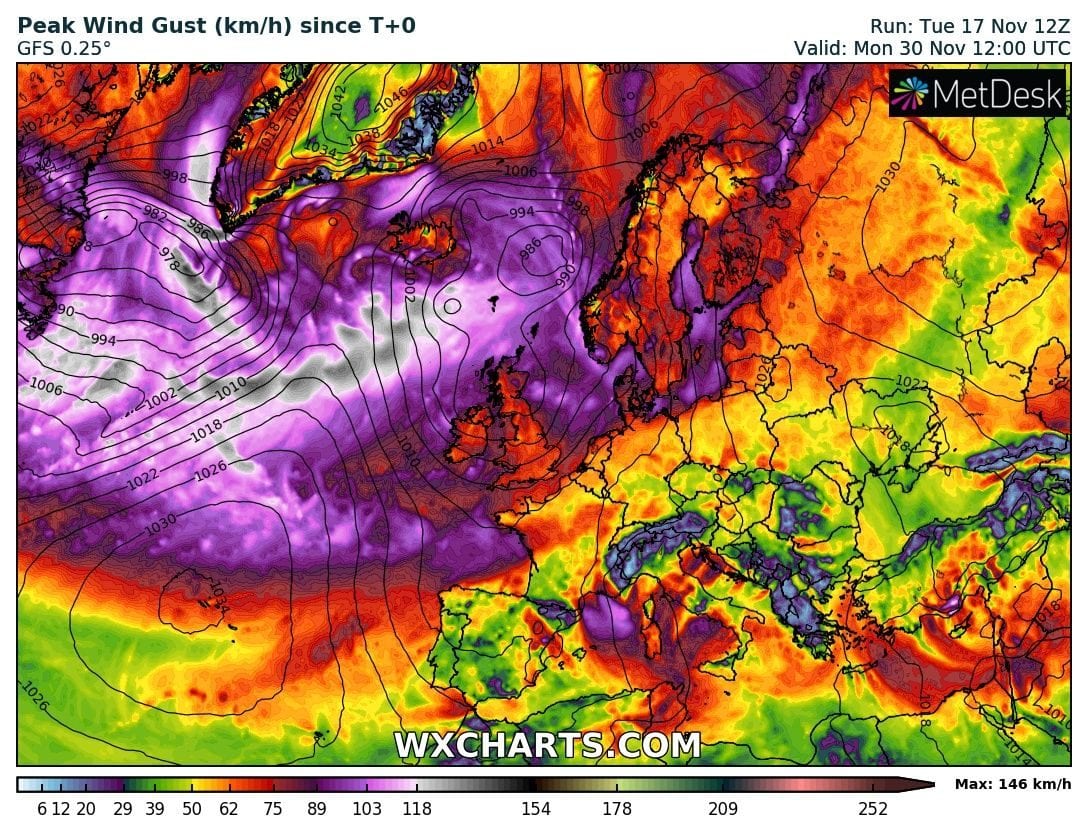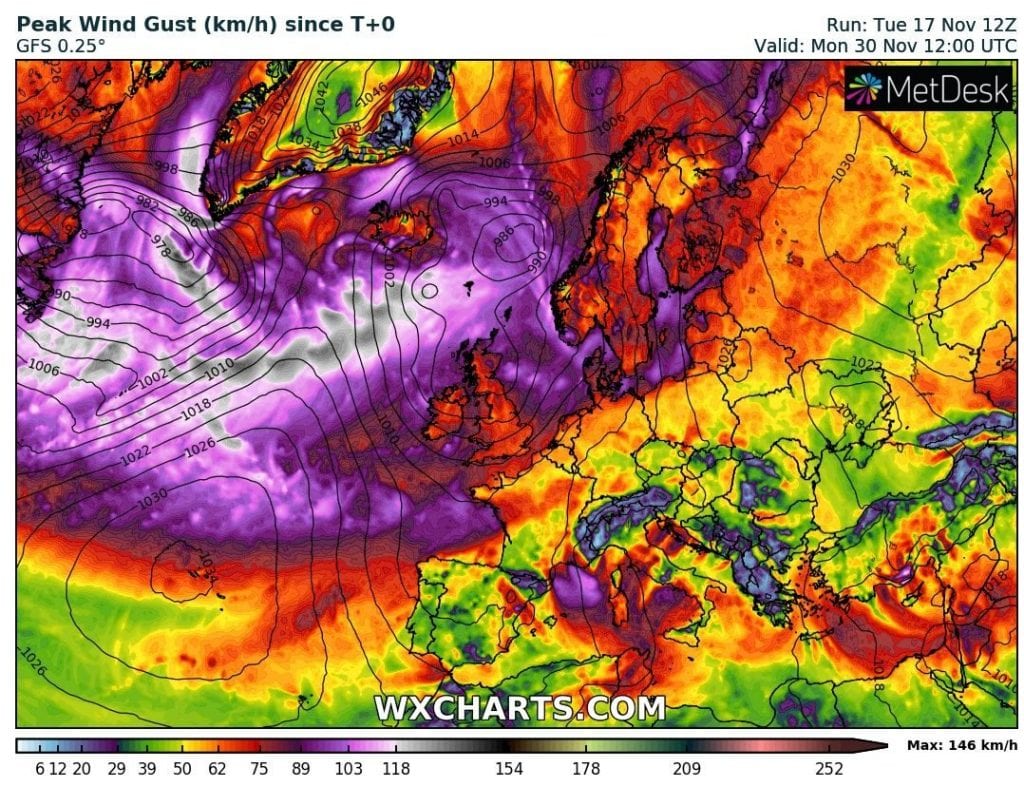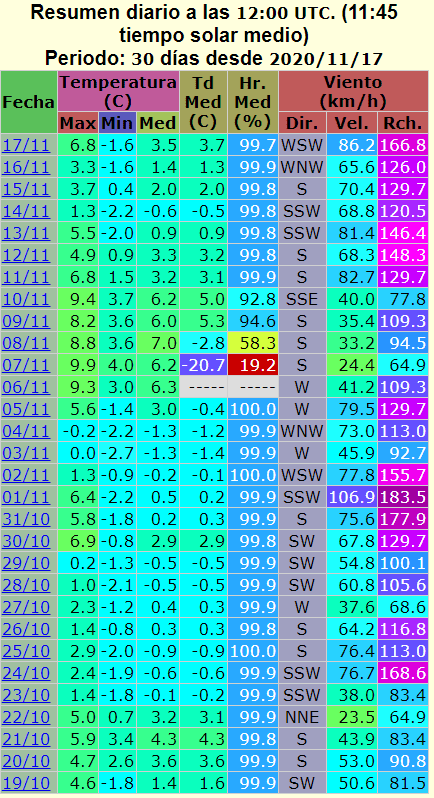 Read more:
(Visited 20 times, 1 visits today)