Powerful Mediterranean storm, before which we have warned at the weekend /https://mkweather.com/2020/11/15/2-mediterranean-storms-hit-central-and-eastern-mediterranean-next-week//, has brought over Adriatic heavy rainfall and strong winds on Monday and Tuesday, 16.-17. November 2020 and system is shifting above southern Italy and Greece now, with 2nd level warnings and possible local floods.
The heaviest rainfall has been occurred last 36 hours in Italy, Croatia, Bosnia and Herzegovina and Slovenia – in Grazzonise, Italy has dropped 92 mm, in Palermo, Italy 62 mm, in Neum, Bosnia and Herzegovina 60,4 mm, in Split, Croatia, 55 mm, in Puntijarka, Croatia 52 mm, in Postojna, Slovenia, 51 mm, in Livno, Bosnia and Herzegovina 47,5 mm, in Kocevje, Slovenia, 47 mm, in Bihac, Bosnia and Herzegovina 45,4 mm and in Cerklje Ob Krki, Slovenia, 45 mm of rain.
On Istrian coast are valid warnings of the second level before severe winds, with possible wind gusts over 100 km/h.
System is forecasted to cause problems in southern Italy and western Greece on Tuesday and Wednesday, 17.-18. November 2020. Then, next Mediterranean system will appear above Italy, but will be shifting by more south stormtrack over north-African coast (Tunisia, Libya, Egypt).
Both Mediterranean systems will shift above Eastern Mediterranean finally, with heavy rains in southern Turkey, Cyprus, Israel, Lebanon or Syria.
In southern Italy and Sicily should drop from both systems regionally 200 – 400 millimeters of precipitation with threat of floods in densely populated regions. If rain sector hit western Greece, rainfall around 100 mm should have flooding effect too. Similar conditions are expected in othern parts of Central and Eastern Mediterranean next 7 days.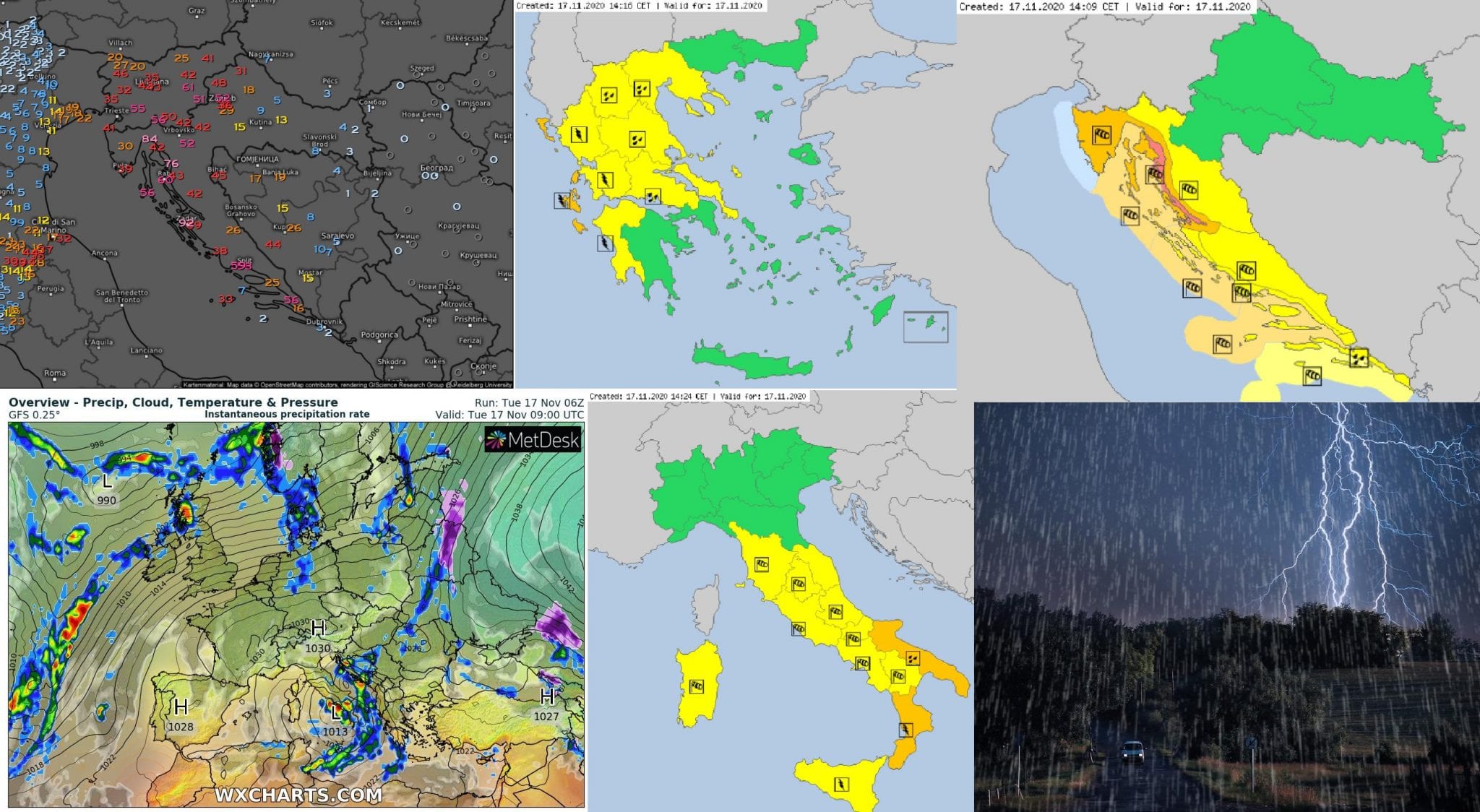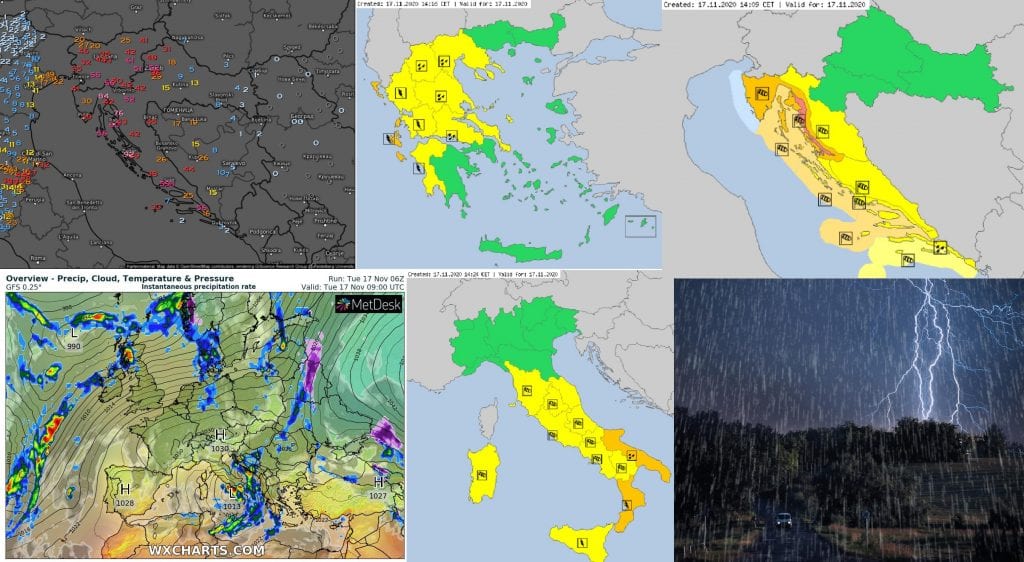 Infographics: meteologix.com, meteoalarm.eu, wxcharts.com, duluthnewstribune.com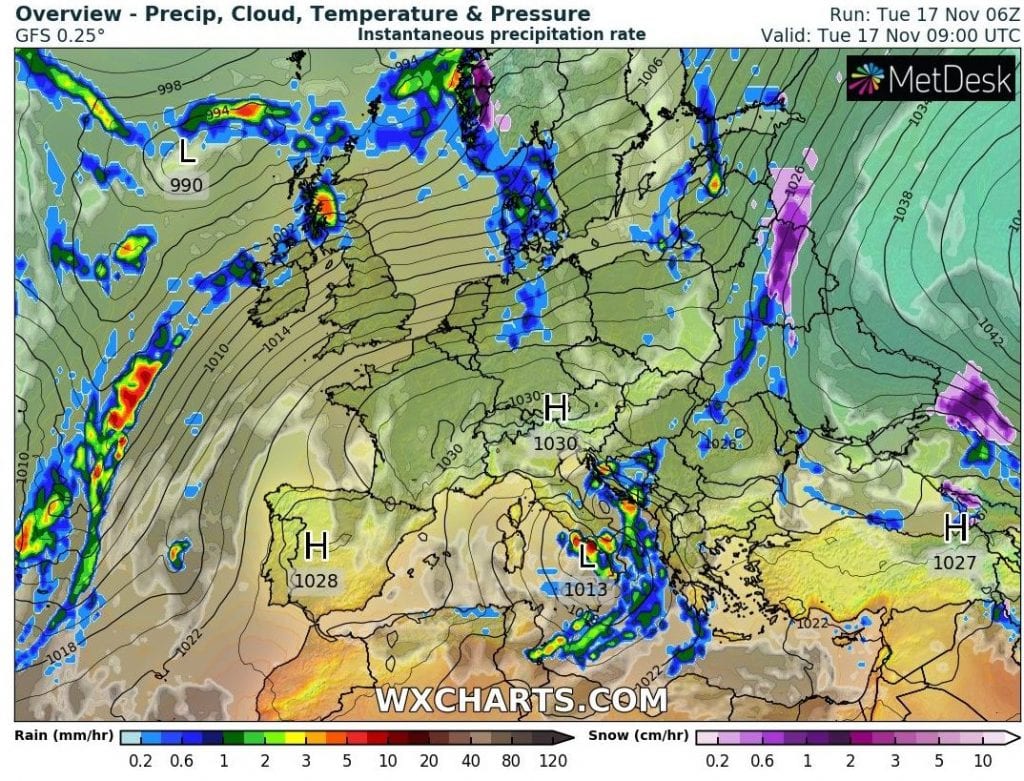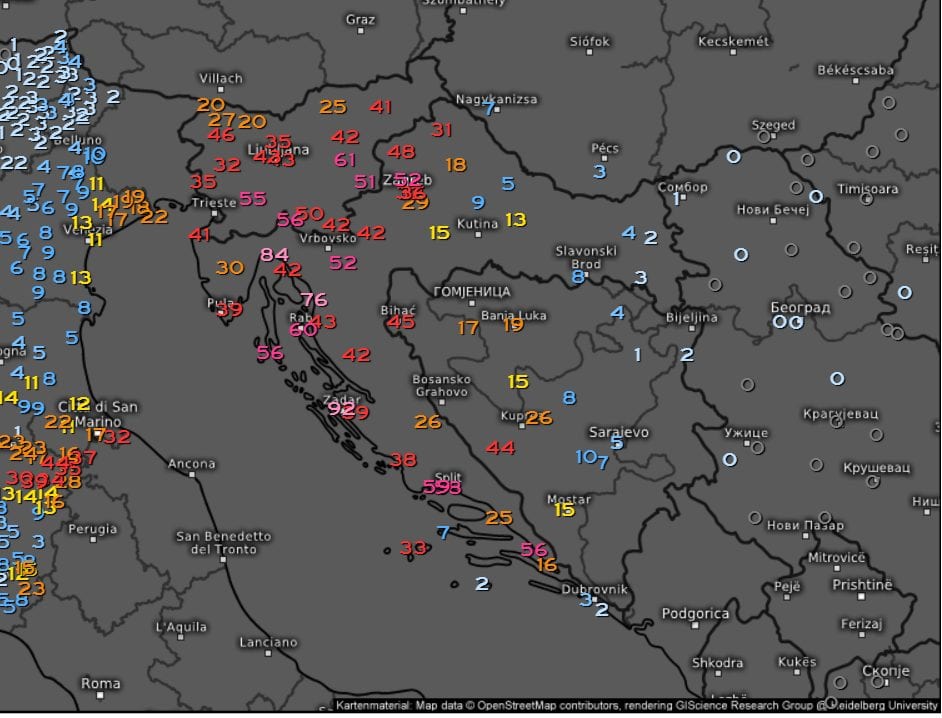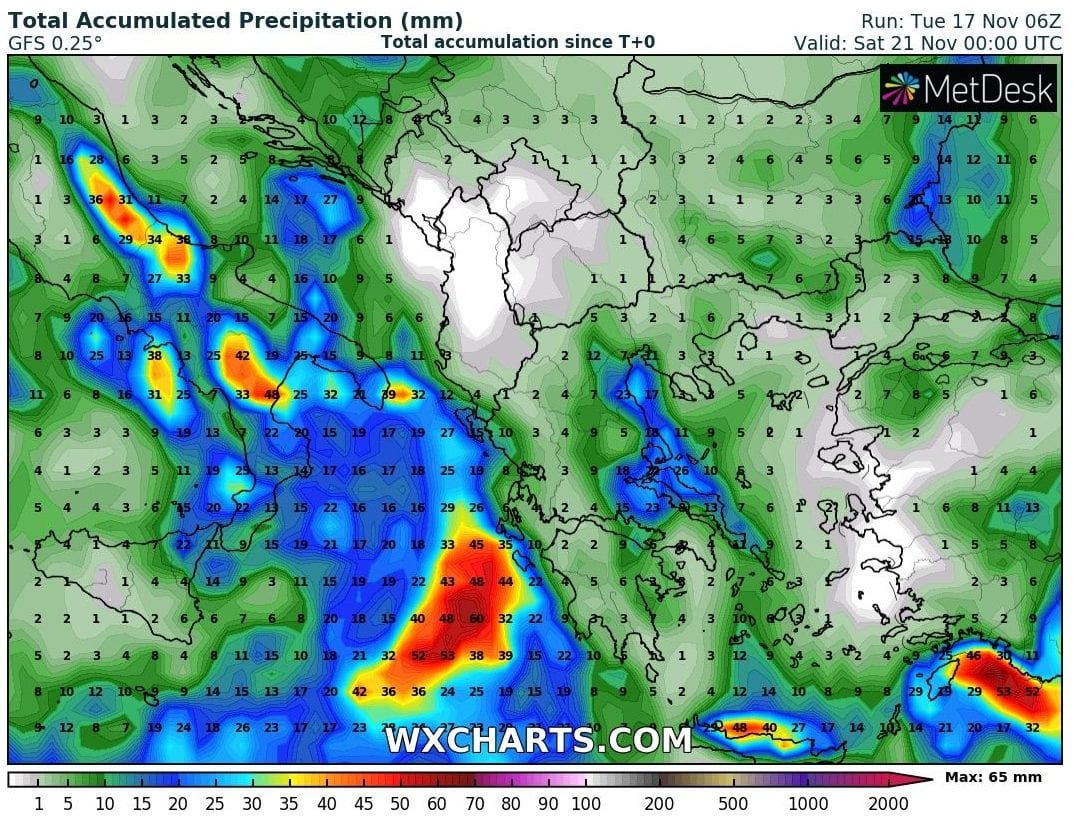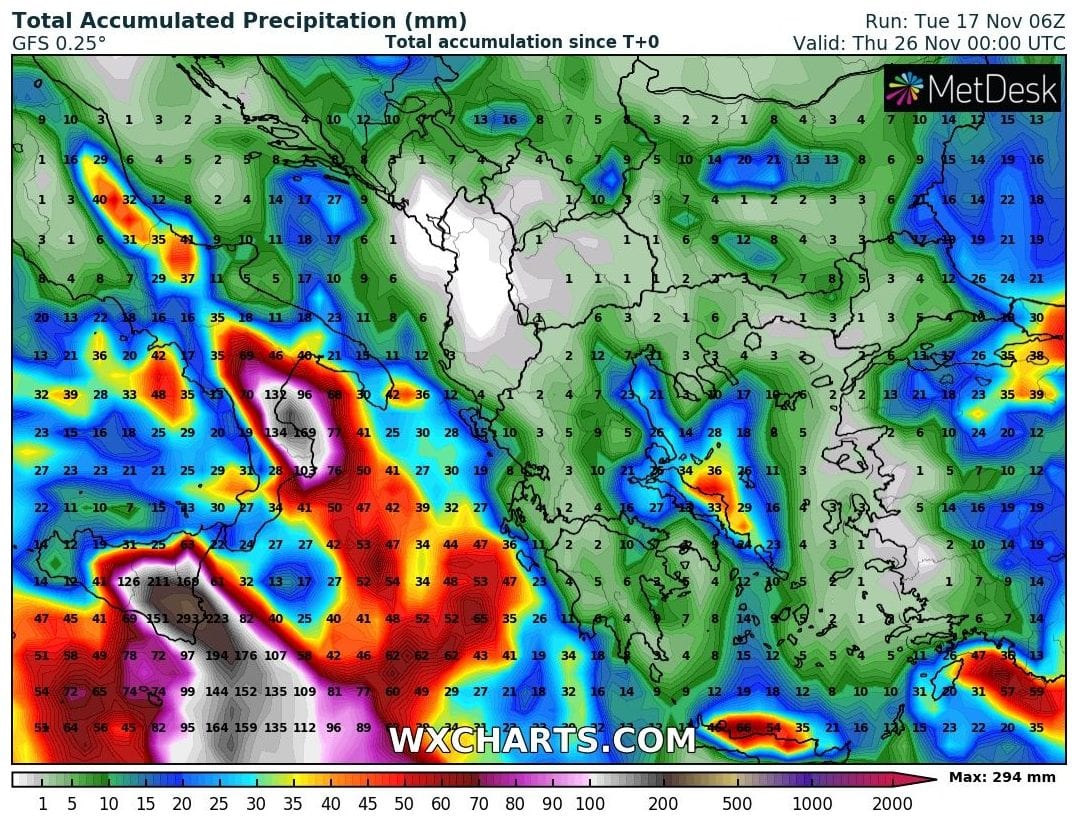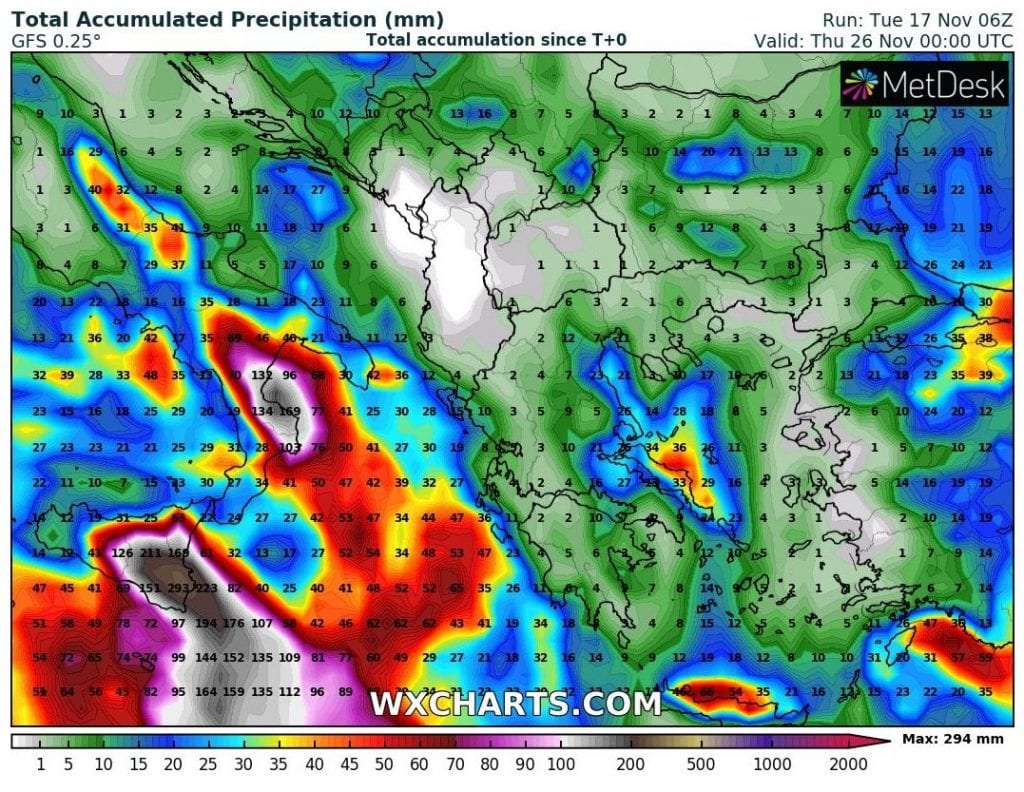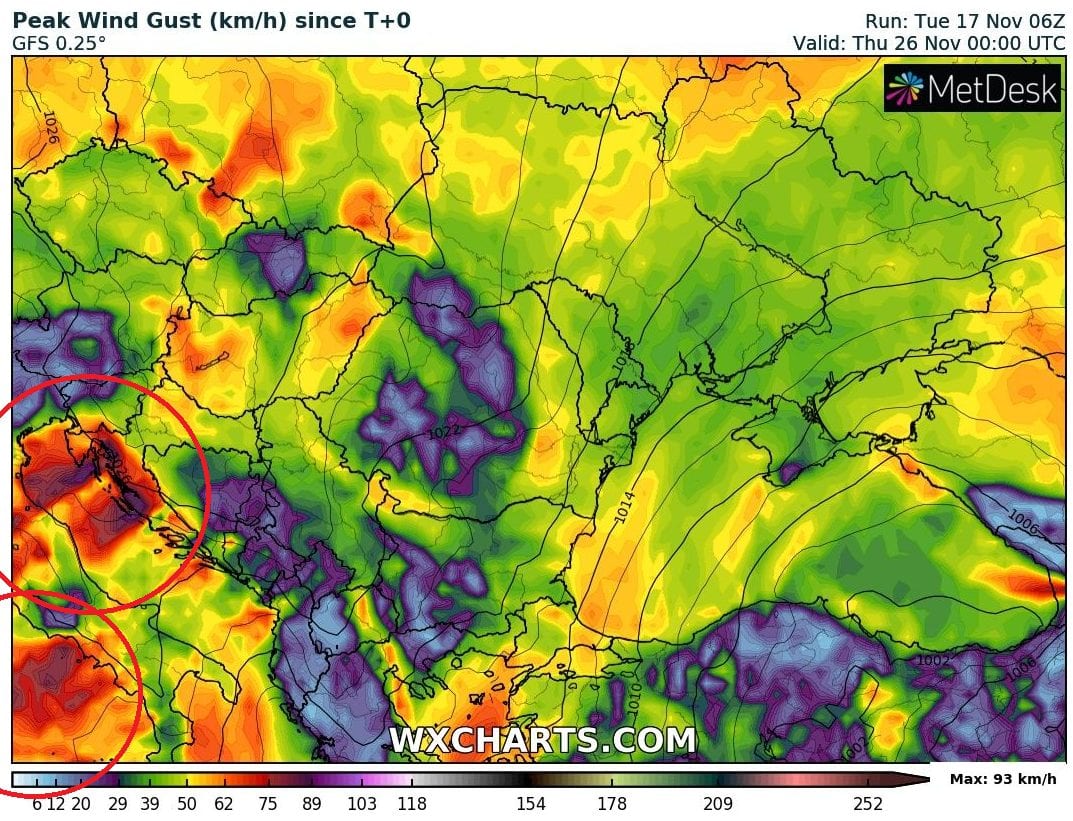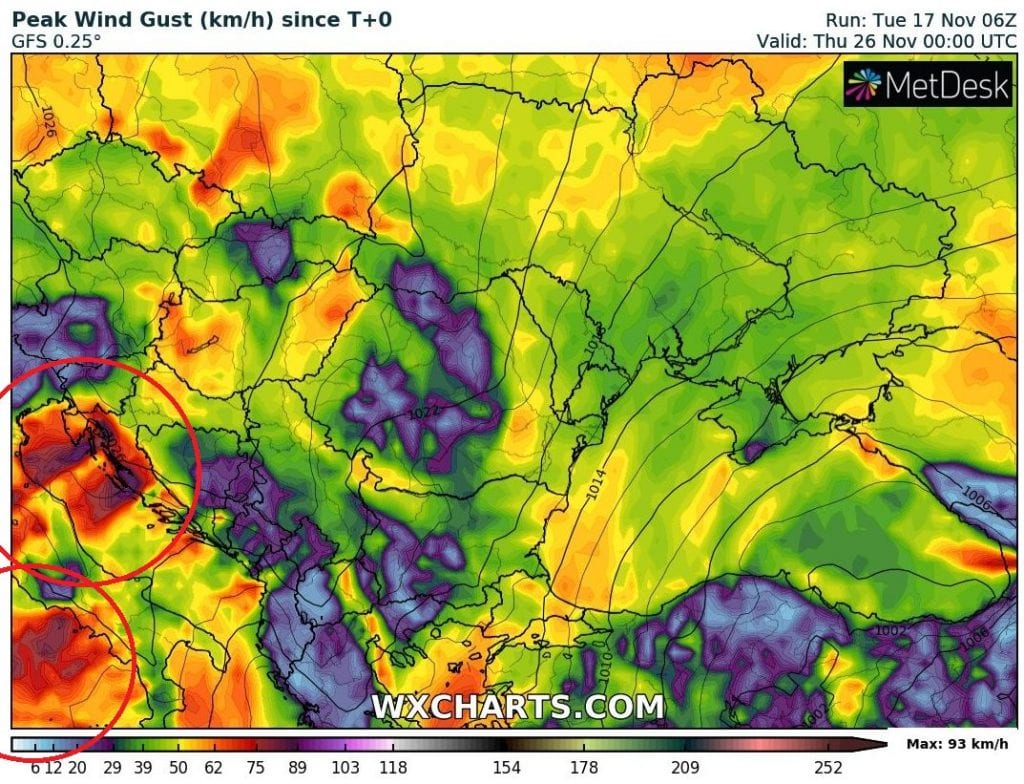 (Visited 28 times, 1 visits today)