All-time November records were very probably measured in days at the beginning of November, therefore it is possible, that temperatures around +28/+29°C should be in southern Spain record for 16. November.
Extremely warm air will shifted above Iberian Peninsula on the front side of remnants of Tropical storm Theta /https://mkweather.com/2020/11/15/remnants-of-theta-brings-some-landfall-to-portugal-spain-and-the-uk//.
In Malaga and in Murcia was on Monday, 16. November 2020 measured +28,5°C / 83.3°F, what is summer temperature (summer days are above +25°C / 77°F), in Central Europe typic during the peak of summer.
Absolute November temperature record for Malaga has value only +30,4°C and for Murcia +31,0°C, therefore we were only 1,9°C / 2,5°C below these historic records on Monday.
Extremely hot was in northwestern Africa too, with tropical days – in Agadir, Morocco +35,5°C / 95.8°F. For comparison, average November maximum temperature for Agadir is only +23,5°C. Monday was even 12°C warmer.
European coldwave however soon, after 20. November, hit Spain too /https://mkweather.com/2020/11/16/abnormally-cold-winter-in-europe-extremely-low-temperatures-and-heavy-snowfall-in-europe-in-the-newest-outputs// – in 850 hPa will gradually cool down from +17°C to +2°C in southern Spain and first frosts will appear in Andalusia next 3 weeks.
In northern Spain and Pyrenees, first snow is possible between 20.10, – 15.12. 2020 in basins and valleys 500 – 1000 MASL, therefore this week Spain maybe experiences with last summer days of year 2020.
Infographics: meteologix.com, wikipedia.org, wxcharts.com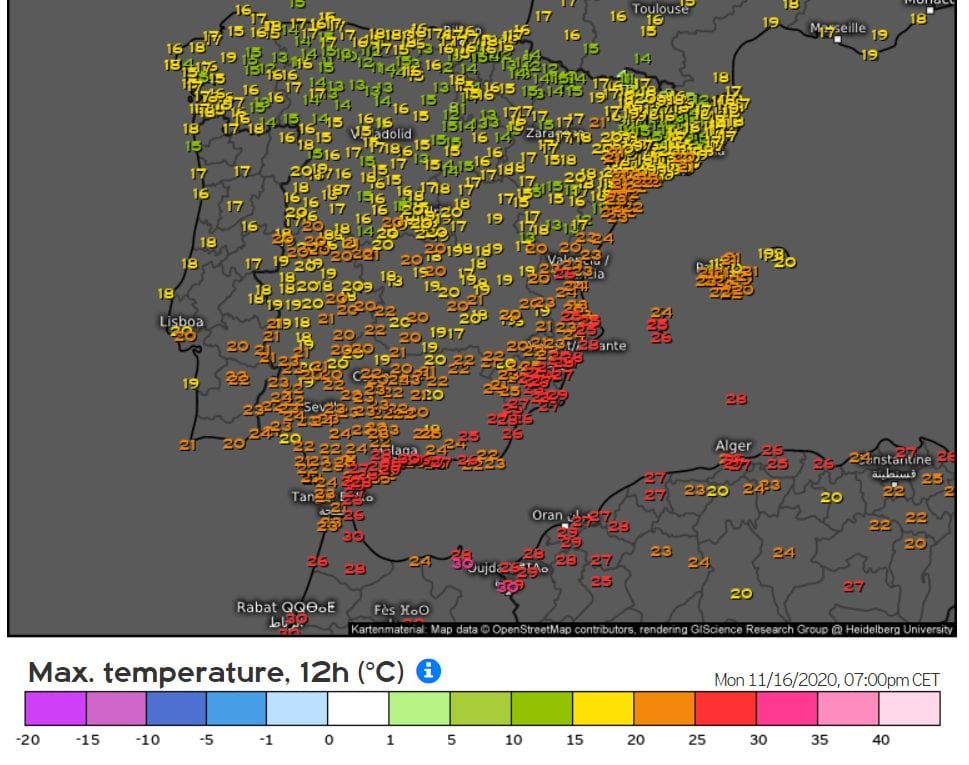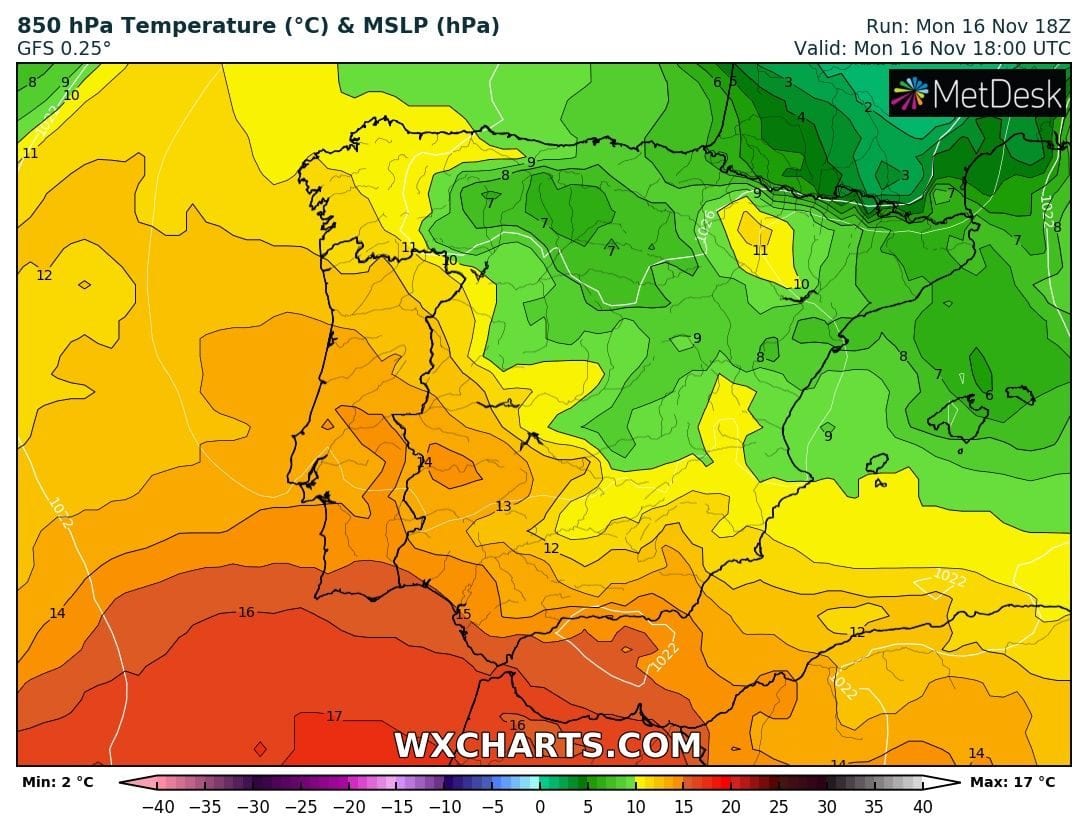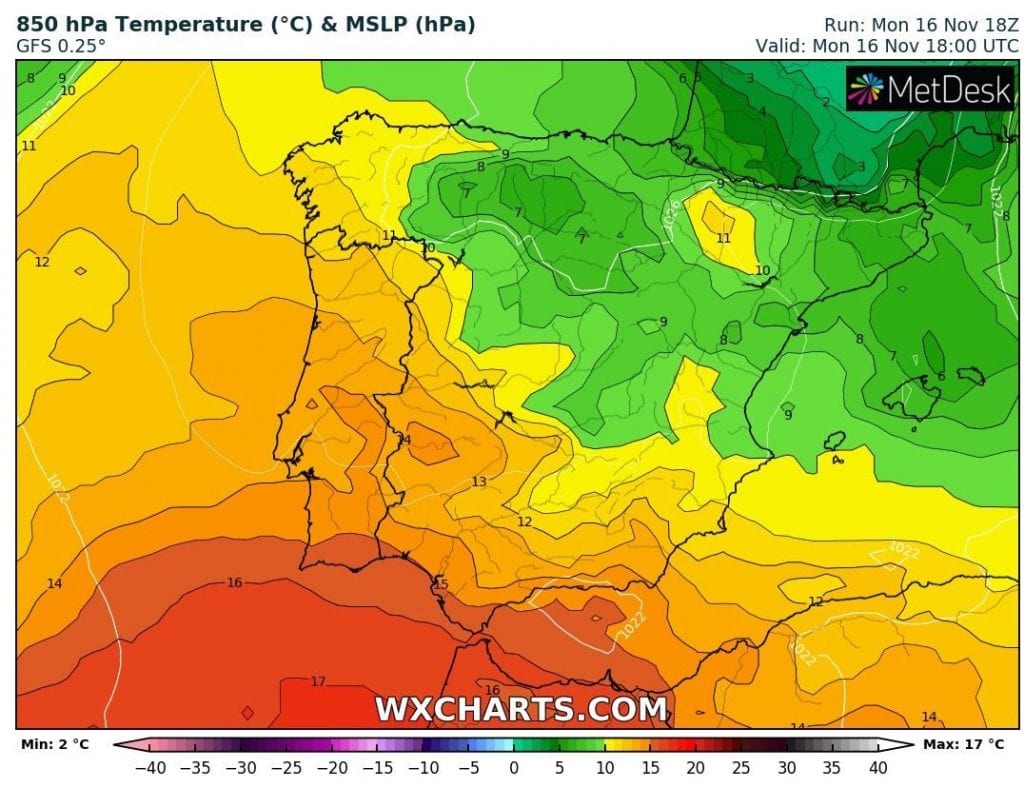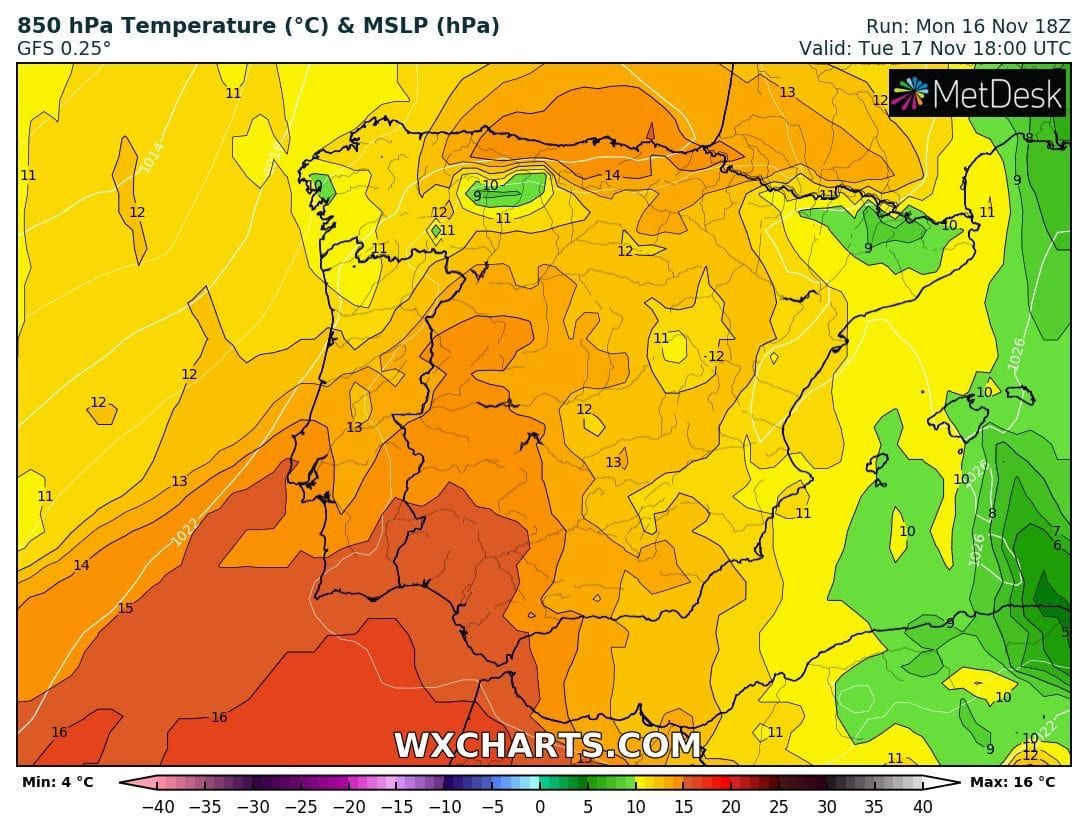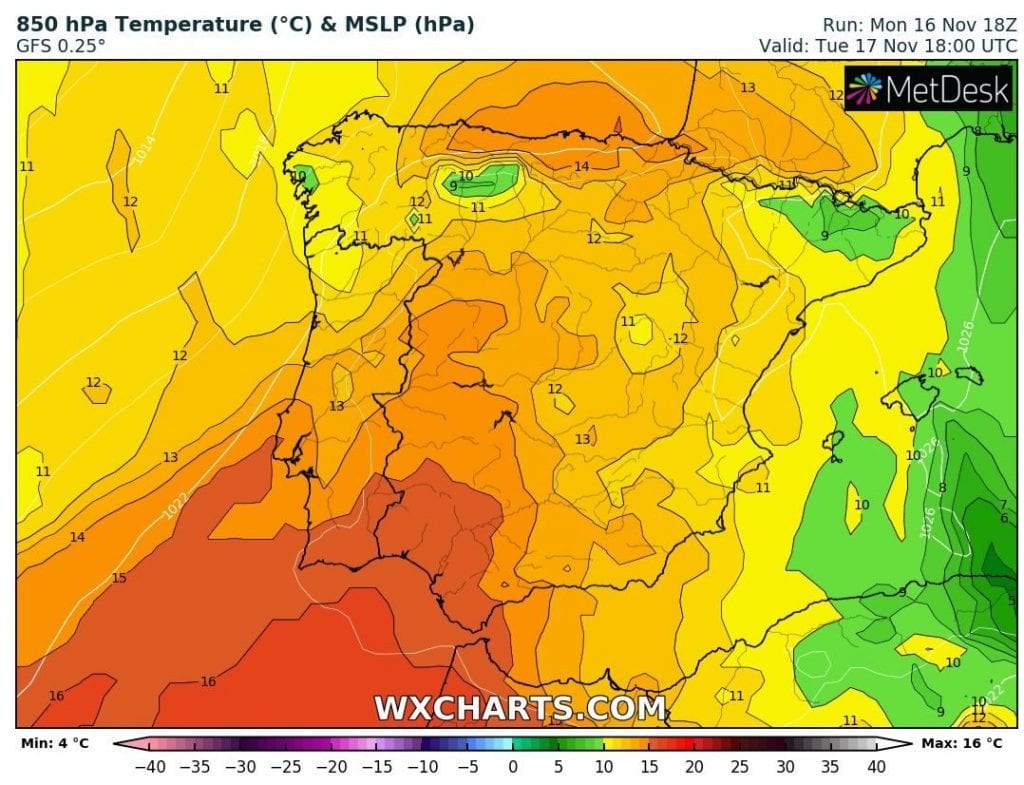 Read more:
(Visited 37 times, 1 visits today)