213 cm of snowfall in Japan only at 900 MASL (Sukayu)! The next snow is expected!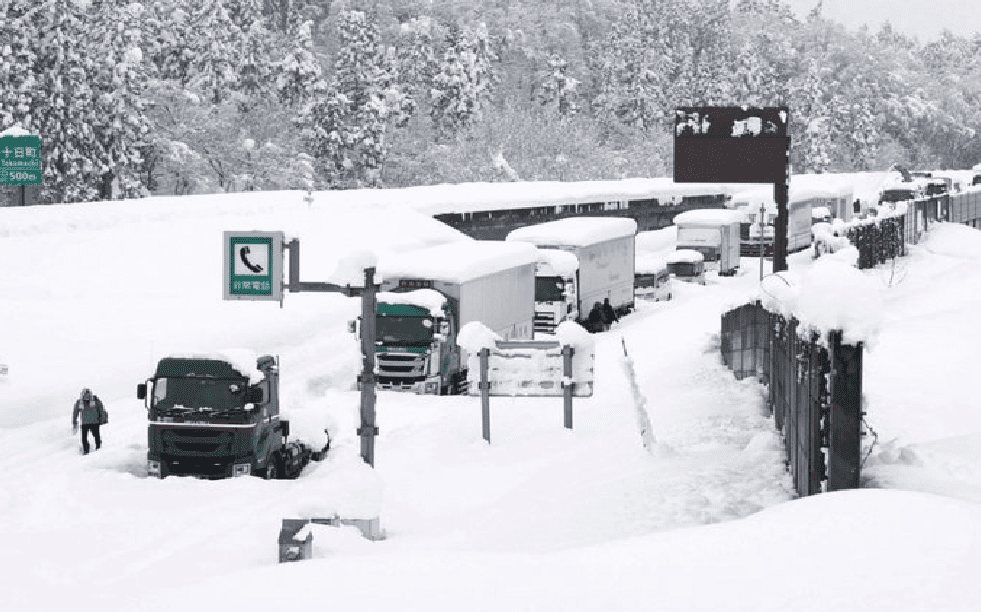 Only in the last articles, we have looked at extreme frosts in China and North (and South) Korea /China (-44,4°C and all-time records in Northeast, almost all country sank into frosts), North Korea (-35,3°C)/ /https://mkweather.com/north-korea-hit-brutal-winter-353c-pyongyang-210c-only-18c-from-all-time-december-record/; https://mkweather.com/frosts-hit-almost-all-china-northeast-with-historic-444c-in-jiayin-the-strongest-frosts-in-the-region-in-all-time-history/; https://mkweather.com/christmas-in-north-korea-35c-japan-with-1-meter-of-snowfall/.
Now, we will shift into Japan, where a historic blizzard thanks to record cold air brought extreme snowfall in lower situated regions.
From areas below 1000 MASL, unbelievable snowfall is reported from Sukayu, only around 900 MASL, where 213 cm of snow was on 27. December 2021 measured.
Noheji reports 87 cm (December record), Chizu 73 cm (December record), Hikone 73 cm, Maizuru 71 cm (December record), or Obama 47 cm (records since 1893).
According to forecasts, more snow is on the way, and Sukoyu should be close to extreme 3 meters of snow!
Heavy snow is falling mainly in wide areas along the Japan Sea, thanks to the "sea-snow effect".
Hikone City in Shiga Prefecture, Japan saw 73 cm of snow – it´s more almost 40 times the amount of snow for a normal year.
Snow accumulation has more than doubled in many places compared to the average for this time of year according to News Asia on Twitter.
In Fujisan, the minimum temperature dropped to -30,8°C on 27. December 2021 – the lowest value of the winter, so far.
Tokyo reported -0,6°C and the first snowflakes, too.
In Sapporo, Hokkaido, the minimum temperature dropped to -10,0°C on 27. December 2021 and snow cover reached before the Christmas 52 cm.
Mkweather will be watching the situation in East Asia and in the case of new records, we will bring fresh news (and possible videos of extreme snowfall from Japan) from the region, soon.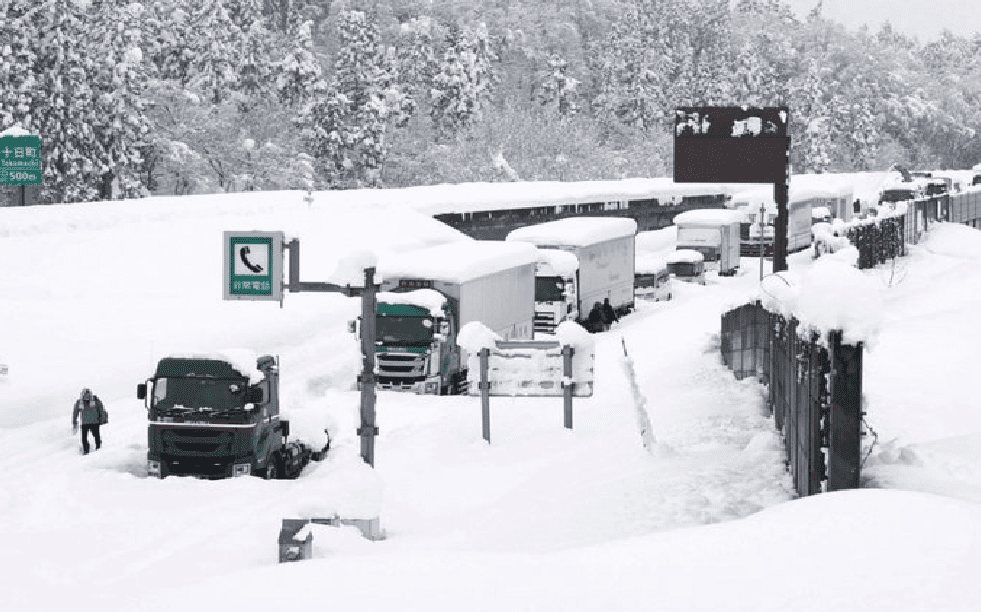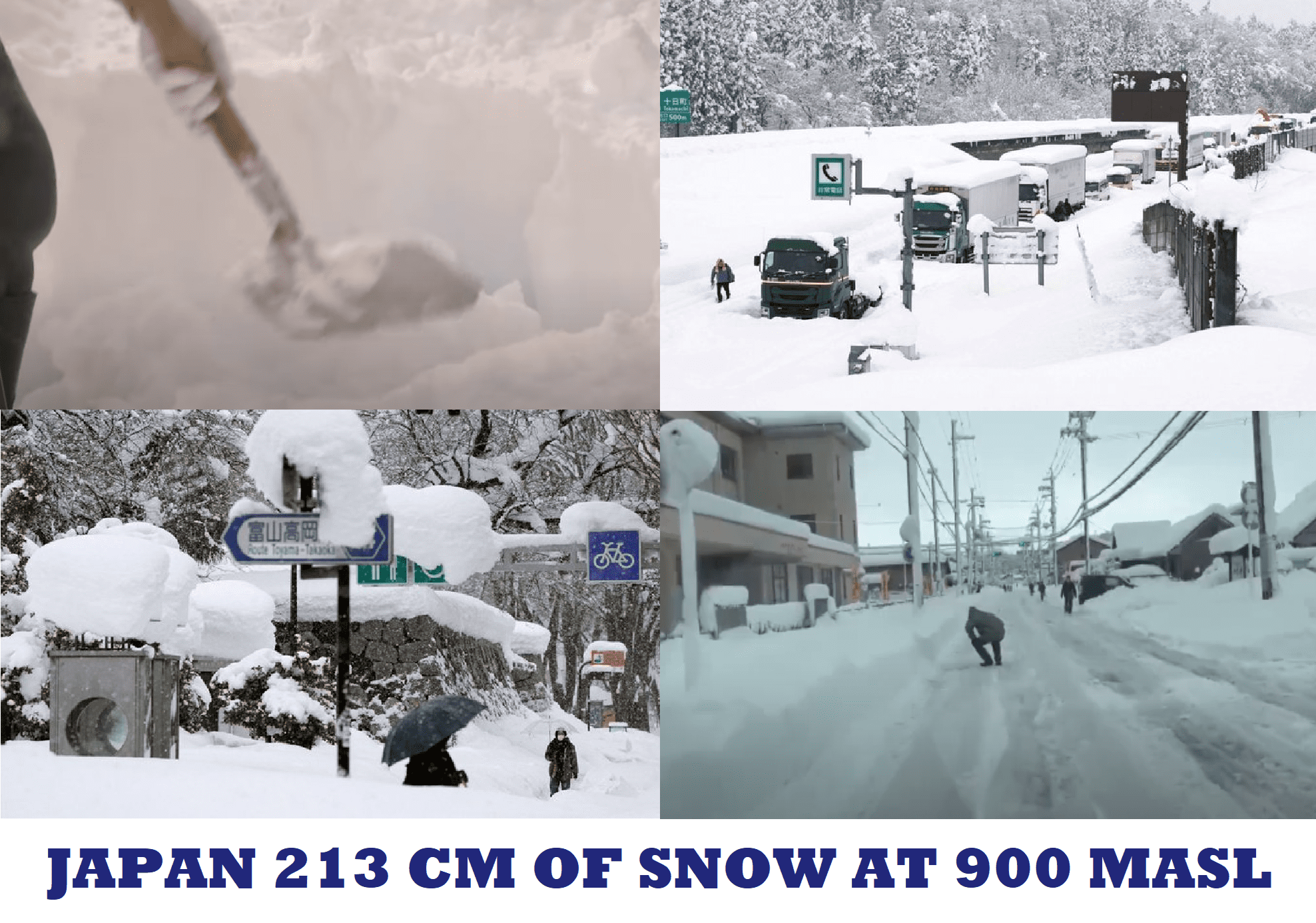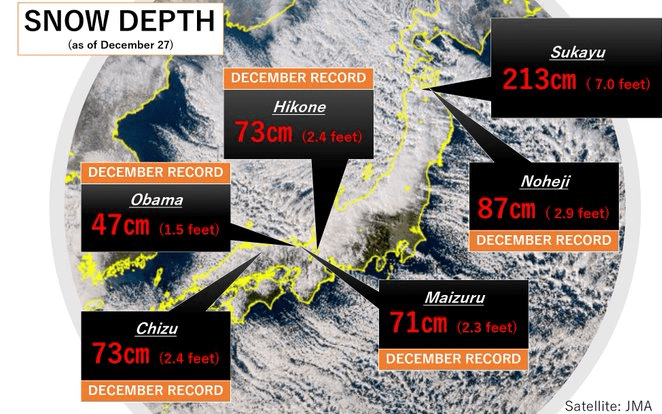 Source: JMA; Sayaka Mori