Next significant changes of weather are on the plan during period before Christmas and during Christmas 2020 in the USA (and Canada).
After extreme blizzard in New York City - the strongest for 10 years /https://mkweather.com/2020/12/15/new-york-next-48-hours-with-the-biggest-blizzard-in-10-years-30-45-cm-10-18-inches-expected//, next surprises are prepared for Americans and Canadians.
Firstly, next anomalous warm spell hit northern USA and southern Canada around Monday, 21. December, with +30°C / 54°C temperature anomalies above average, with possible maximum temperatures around +22°C / 72°F in Northern Plains.
Then, until a Christmas Day, 25. December 2020, next doses of cold air will shift above central and eastern parts of the USA, with snowfall in many parts of Midwest and Northeast, and even, too, with possible snowfall in Mid-Atlantic and southeastern states around 26. December.
In some parts of Northern Plains it should cool down for 45°C / 81°F only for 3 days, what will remind an extreme September 2020 coldwave in Rocky Mountains /https://mkweather.com/2020/09/07/winter-never-comes-so-early-summer-denver-snowstorm-will-be-historic//.
Therefore, will be prepared for significant worsening of weather in sense of decrease temperatures, what should be possible with quicker spreading of COVID-19 in cold conditions for unprepared people.
Infographics: Expected temperature in 2 meters anomaly over the USA on 21. and 25. December 2020 /wxcharts.com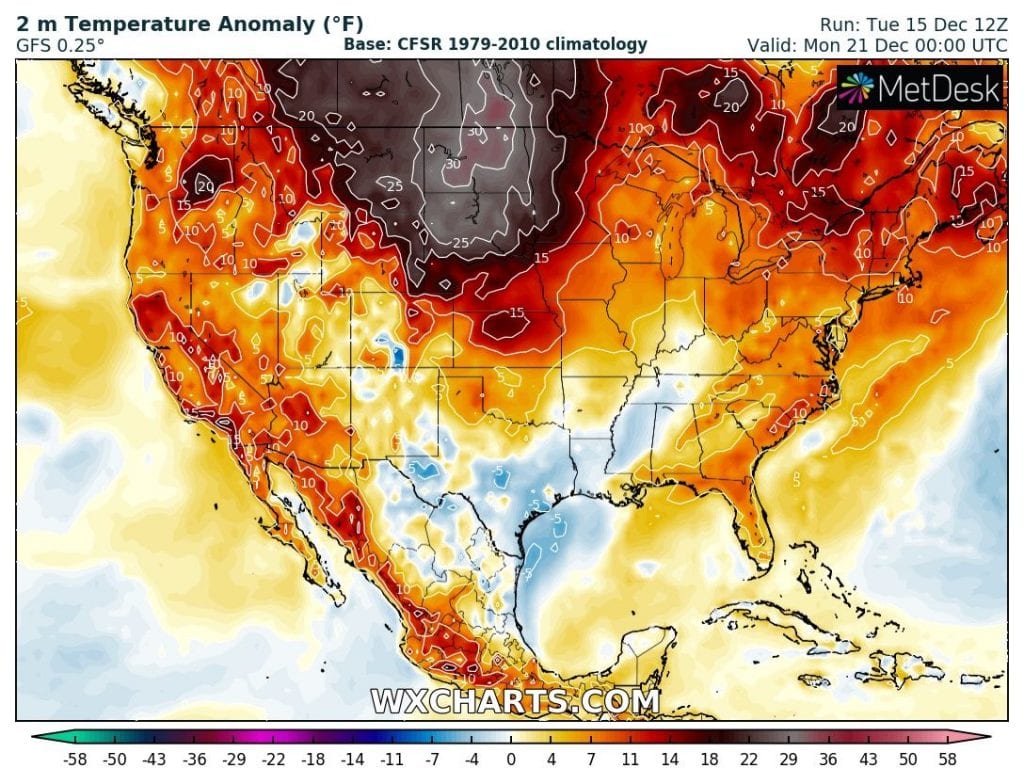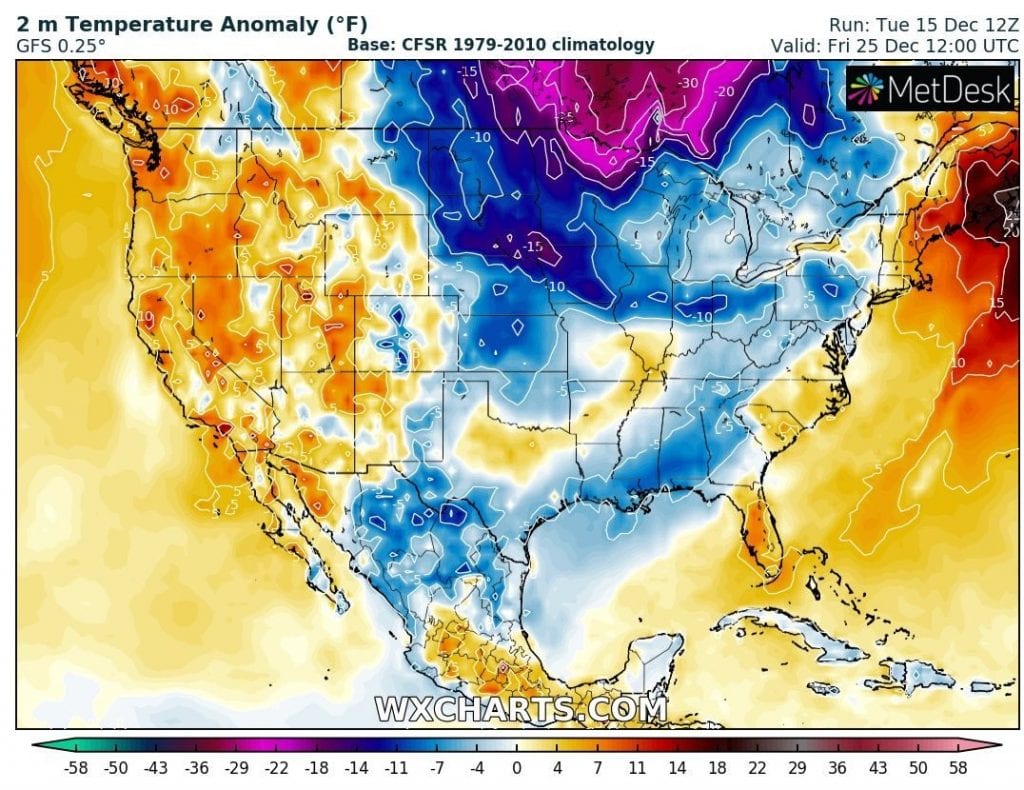 Read more:
(Visited 37 times, 1 visits today)