After first winter snowstorms in Ohio, Oklahoma and Nor´easter in northern part of Northeast is arriving severe blizzard direct to New York!
According to current prognosis, blizzard hits New York in full power from Wednesday to Thursday 16.-17. December 2020 and brings 30 – 45 cm / 10 – 18 inches of fresh snow!
Partly will be hit Philadelphia and Boston, too and some snow is expected in Washington D.C., too.
It is the first serious snowstorm in the USA during current winter season in southern latitudes.
Arrival of blizzard on Wednesday will be really drastic – in southeastern parts of Canada and northern parts of Northeast, temperature anomalies in 2 meters from long-term average reaches -20 / -30°C / -4 / -22°F.
Then will drop heavy snowfall up to 66 cm / 26 inches in New York state and predictions says, that it will be the most powerful snowstorm in New York since extreme year 2010, when all world have bothered anomalously strong AO- phase (in any year fluctuations of circulation indices and weather patterns were not reaching so anomalous, maybe absurd behavior, such as in 2010).
Blizzard will be associated with severe wind gusts up to 50 mph / 80 km/h.
From Wednesday to Saturday, 4-day possibility of all-day frosts in New York is expected, with minimum temperatures around -6°C / 21°F on Saturday morning, maybe lower.
A few days before Christmas, the USA is waiting a strong warming up, but Christmas should bring next coldwaves, mainly in eastern half of the USA.
Infographics: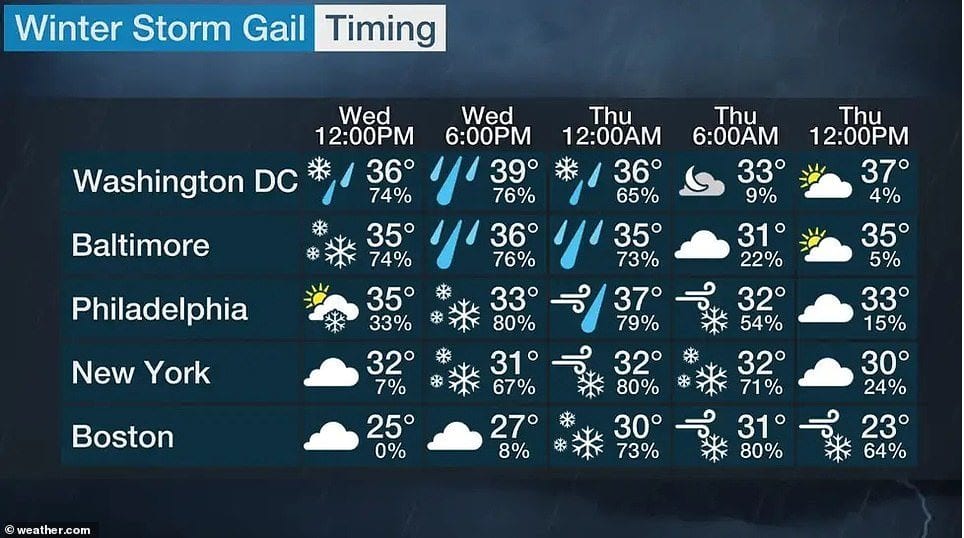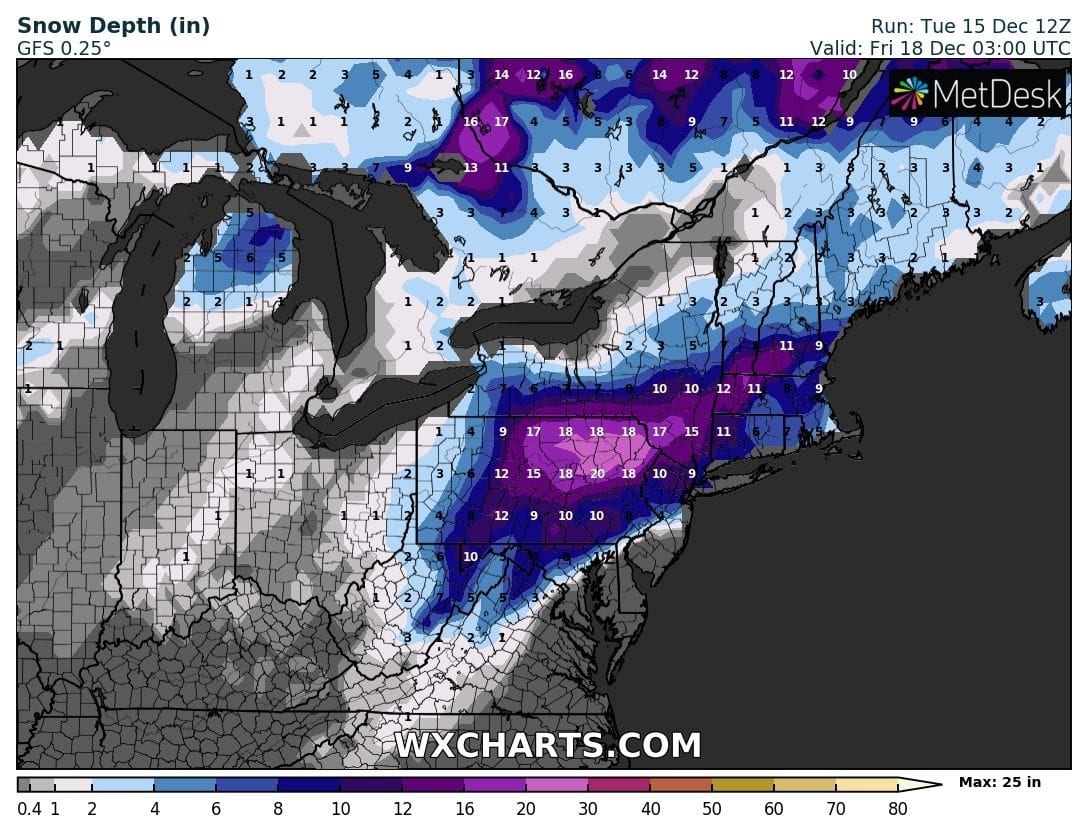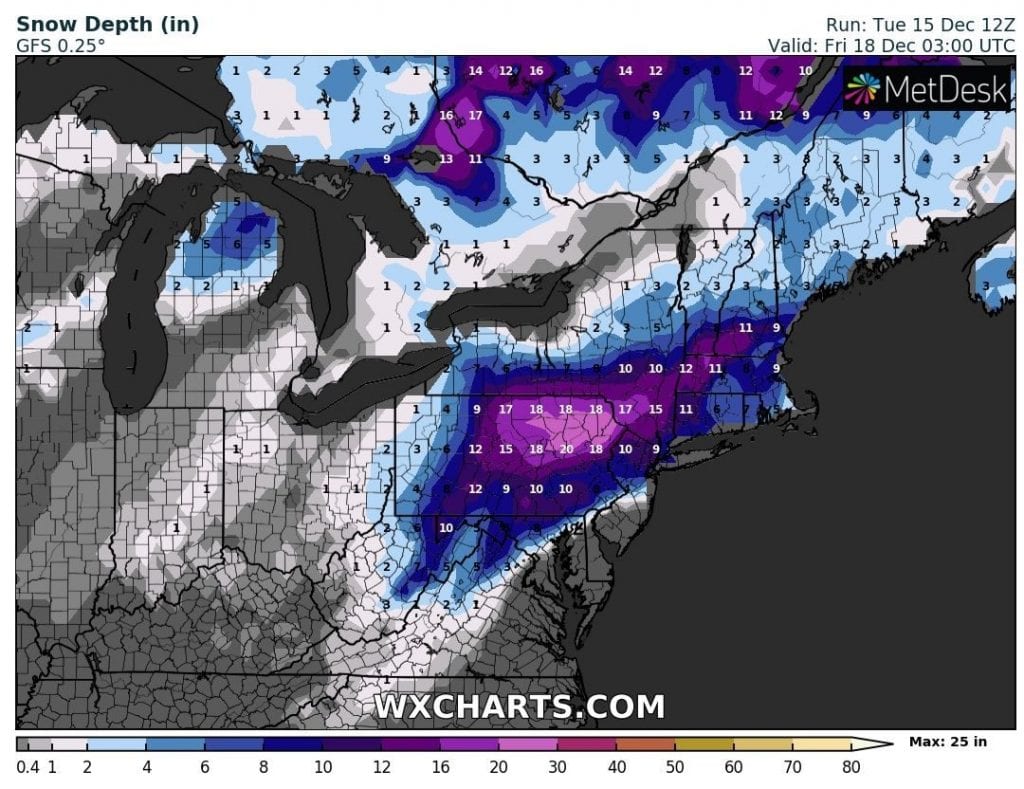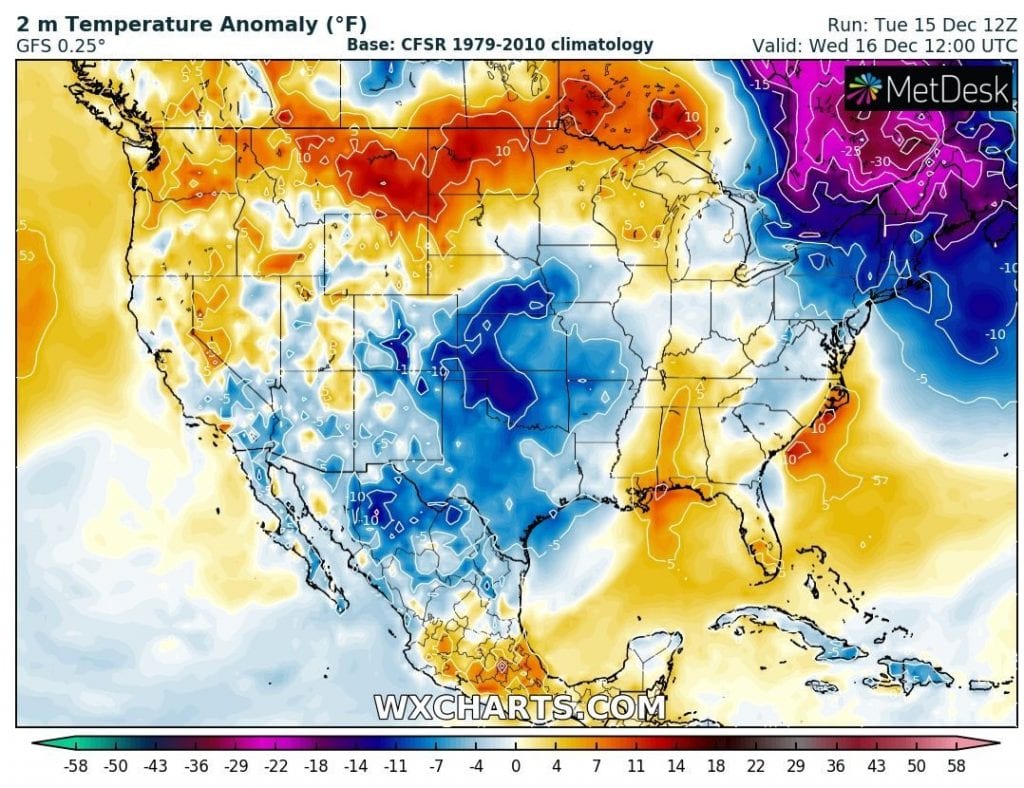 Read more:
(Visited 43 times, 1 visits today)