After long-term rains in the south of Italy, Rota Greca (southward from Naples) a big landslide scared local community, with result of 40 evacuated and damaged a few settlements in the city.
During persisting NAO- phase and AO- phase during the Winter 2020/2021, Medditeranean lows often visited southern parts of European Mediterranean with result of heavy rains, storms and above average precipitation amounts.
Extreme snowfall are reported from mountains in western Balkan, too /https://mkweather.com/2021/01/27/dramatic-scenes-albanian-village-under-4-meters-of-snow/; https://mkweather.com/2021/01/29/kraderica-slovenia-510-cm-of-snow-the-highest-amount-in-january-in-all-time-history// - populated Albanian village is under 4 metres of snow and Slovenian Kraderica reports 510 cm of snow - the highest amount minimally since 1961.
In January 2021 Italy experienced with extreme differences between south and the north - while in the south, tropical days (+30°C) appeared, in the Alps, frosts up to -40°C were regiistered /https://mkweather.com/2021/01/11/weather-in-europe-has-crashed-tropical-day-in-italy-302c-the-hottest-january-day-ever/; https://mkweather.com/2021/01/11/dolina-di-campoluzzo-italy-siberian-396celsius//.
Between Siberian and Saharan air masses, often Genoa cyclones were bringing severe rainfall, in the Apennines snowfall, with result of local floods or landslides.
Windstorm or floods were last week reported too from Mallorca, Spain / Antalya, Turkey.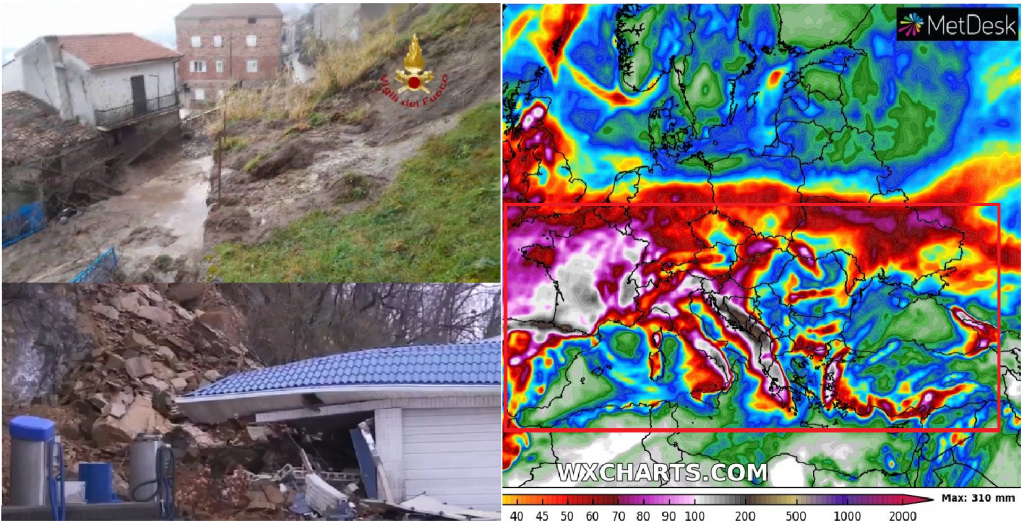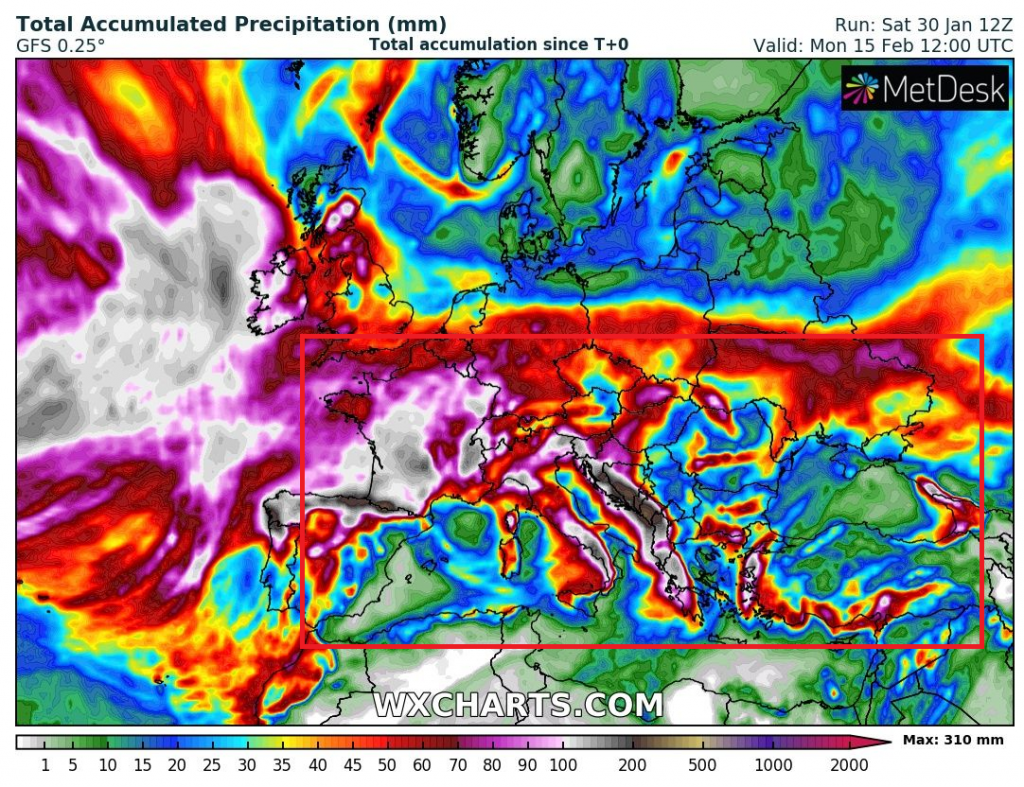 Read more:
(Visited 17 times, 1 visits today)