After Thursday´s, Friday´s and Saturday´s aggressive outputs of GFS and ECMWF, many thought that during next days, expected historic coldwave will be eased or weakened. But they thought mistakenly.
Sunday´s outputs took a breathe away – with -30°C in 850 over Central Europe, megablocking situation and the coldest Siberian air above Central Europe, it is after almost 100 years possible, that somewhere in Central Europe will be reached historic value -40°C(!!!)
Yes, it is absolutely crazy, but forecast models see this variant as the most probable.
Already at the weekend, parts of Central Europe, mainly Germany reports a snow calamity – line of heavy snowfall from Ukraine to eastern England will be the place, where Siberian winter should be the strongest.
The newest GFS outputs include –32°C value for neigboring parts of Poland, Slovakia and Czechia, and surprisingly, too for Germany. It means, that in basins and valleys temperature should be really close to historic -40°C.
Frosts like this occurred lastly in 1929 during legendary winter of 20. century, when -40°C in many continental European countries was overcame.
Similarity with 1929 pattern was noticed in January /https://www.severe-weather.eu/global-weather/winter-weather-pattern-forecast-january-2021-usa-europe-fa//, but this pattern was forecasted for 2nd peak of winter planetary. Now, the worst forecasts came true and meteorologists are in emergency regime, because coldwaves such this should be in many countries deadly.
As we should notice on outputs below (under -32°C with possibility of with substraction of 5-10 degrees for basins and valleys and under map of all-time cold temperature records for Europe /Spain has a new record, -35,8°C from January 2021/), situation with Siberian high above Europe will be very similar such as in 1929 – Scandinavian high 1051 hPa will be so strong, that will shift the codlest Siberian air masses from Siberia, Mongolia, China and Kazakhstan directly above continental Europe.
Moreover, above Atlantic will create extremely huge cyclonic system, with pressure at first below 950 hPa and there will be a similarity with extreme pressure differences between Siberian high and Aleutian low from late December 2020 /https://mkweather.com/2021/01/01/10943-hpa-mongolia-with-the-highest-measured-air-pressure-on-earth-in-history/; https://mkweather.com/2021/01/01/the-most-broken-circulation-on-earth-in-history-aleutian-low-921-hpa-equal-to-a-category-5-hurricane-deepest-within-all-time-records//, however, over Europe and the Atlantic!
Both pressure anomalies in Euro-Atlantic region will cause, that from far Siberia will be moved to the west in retrograde flow the coldest air in Northern Hemisphere, which will be available.
Beast from the East hits in all Europe, but continental parts – Germany, Poland, Czechia, Slovakia, Austria, Hungary, Romania, Ukraine, Belarus and too Baltic states will be hit the most.
Unsurvivable conditions should mean many dead animals, problems in traffic, outdoor activities, higher risk of heart attack, influenza and other diseases /https://mkweather.com/2021/01/16/heart-attack-influenza-cancer-frostbites-hypothermia-covid-what-you-should-to-know-about-arctic-and-siberian-coldwaves//, problems with power outages and increased consumption of LNG.
If historic frosts stay in the outputs of forecast models during next days, governments of hit countries should start to think about early warnings and preparedness of population and infrastructure before something, what hasn´t been seen almost 100 years.
In the case, that forecast models will be during next days milder, it needs to furthermore expect one of the strongest frosts in the 3rd millennium, if not -40°C, so -35°C or -30°C in many areas.
AO index almost -7 /https://mkweather.com/2021/02/06/ao-index-7-this-looks-like-historic-cicrulation-conditions-next-week// and peak of La nina during the winter (their combination) /https://mkweather.com/2021/02/05/the-coldest-earth-for-7-years-strong-impact-of-la-nina-is-here// are bringing in the Winter 2020/2021 unexpectable surprises.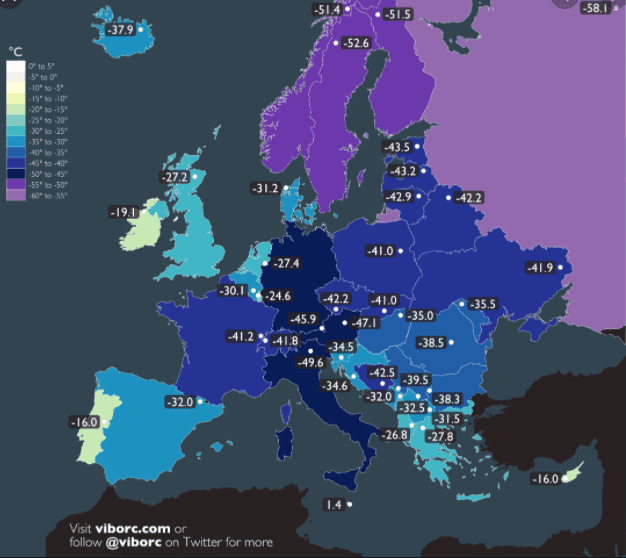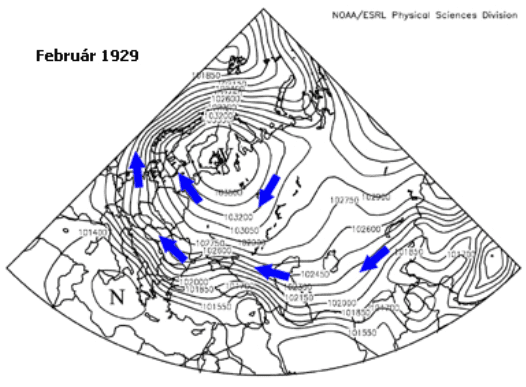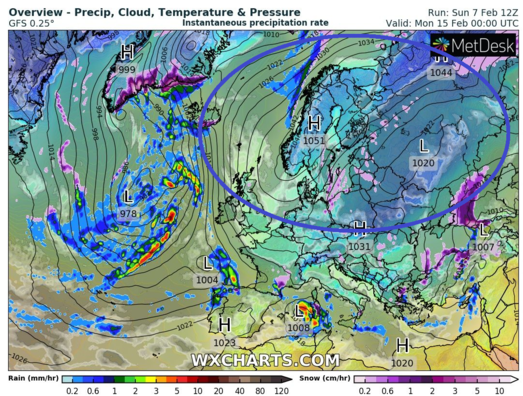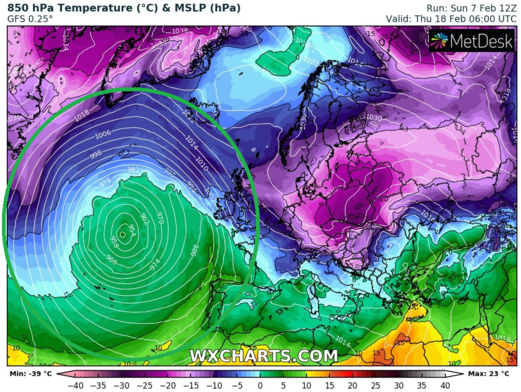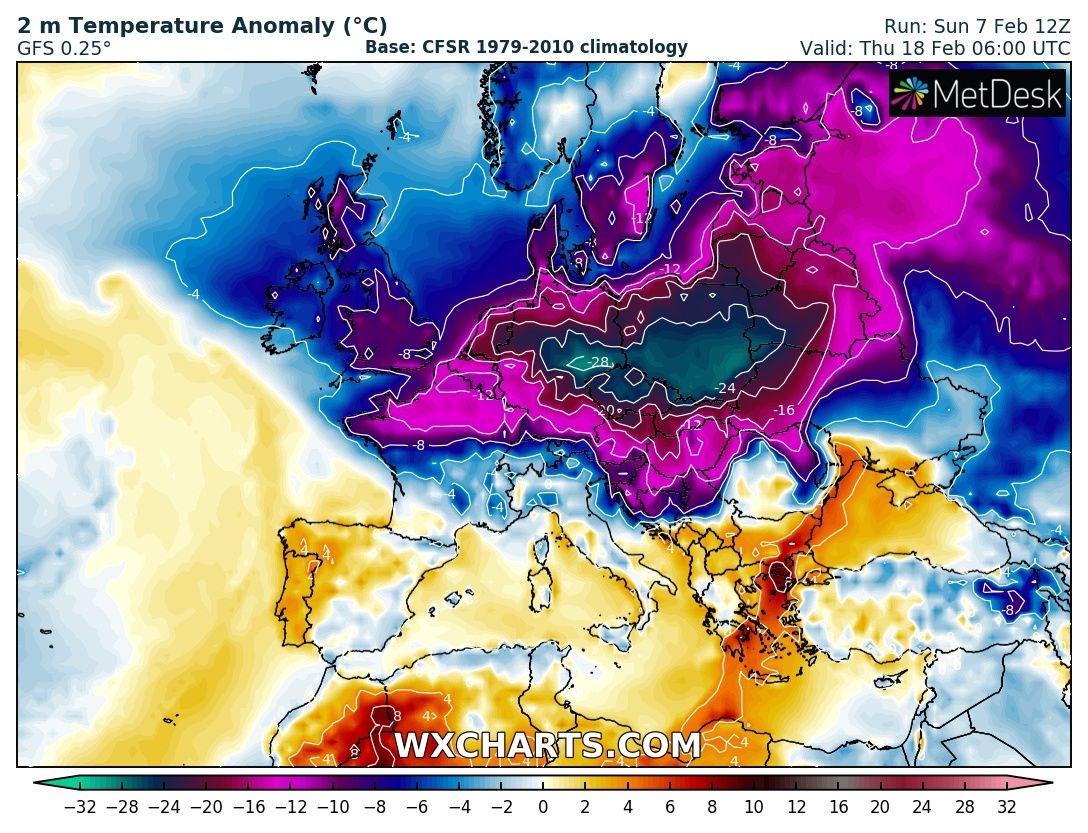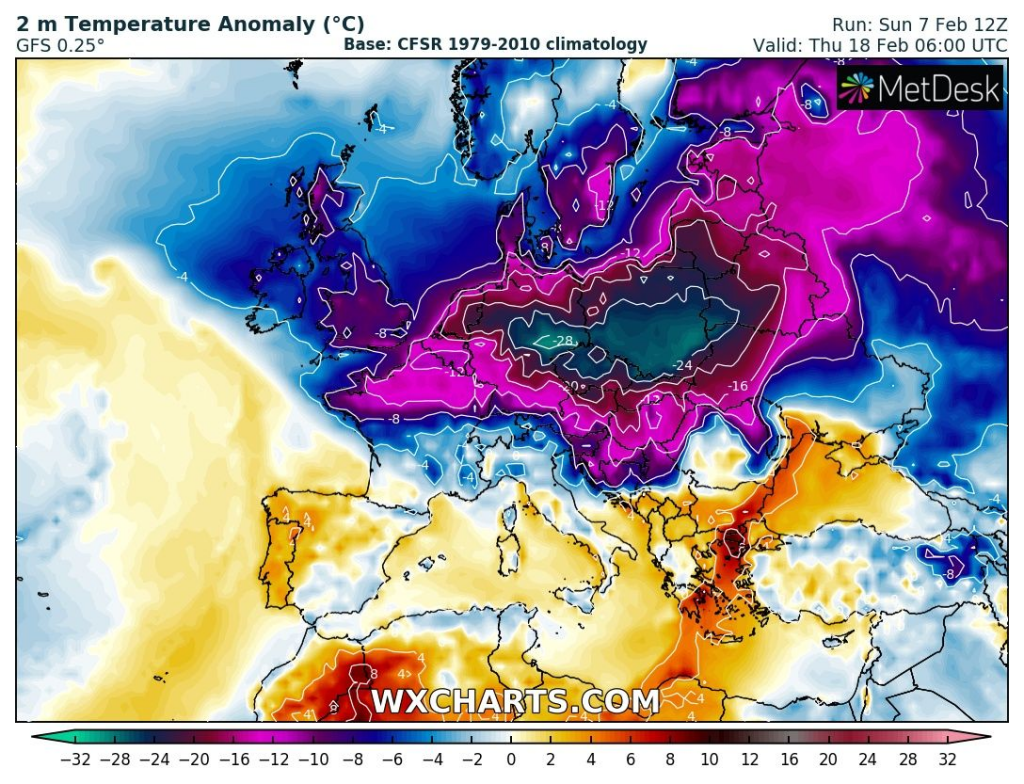 Read more:
(Visited 582 times, 1 visits today)