Forecasts have fullfilled and current Arctic blast in the USA and Canada is the strongest in the Winter 2020/2021. Moreover, extremely strong frosts are forecasted minimally next week, yet, with regionally cold expectations until the enf of February 2021.
In northern Canada, Wekweeti, the first time during this winter, -50°C / -58°F was measured in Wekweeti, Northern Territories and at the same time, International Falls reported -34,4°C / -31°F at the weekend, 6.-7. February 2021.
Extremely cold air gradually hit whole central part of the USA including southernmost regions, with snowfall and extreme frosts, in Rocky Mountains, with possible -40/-45°C ( -40/-50°F).
In full power will be hit mainly Midwest, Northeast is forecasted to hit only partially.
Snowfall is forecasted almost for whole territory of the USA, excluding southern California and Florida, howewer, northwestern Florida and all Texas, Louisiana, Mississippi, Alabama or the half of Gergia should experience with snowing during the next period, many areas the first time during this winter or for a few years.
The strongest winter is expected during the next 10 days in Rocky Mountains and in Midwest, later winter should surprise in West and Southwest.
Mkweather will watch possible temperature and snowfall records from Northern America and together with upddates of forecasts will inform about them within fresh news regularly.
Infographics: wetterzentrale.de, tropicaltidbits.com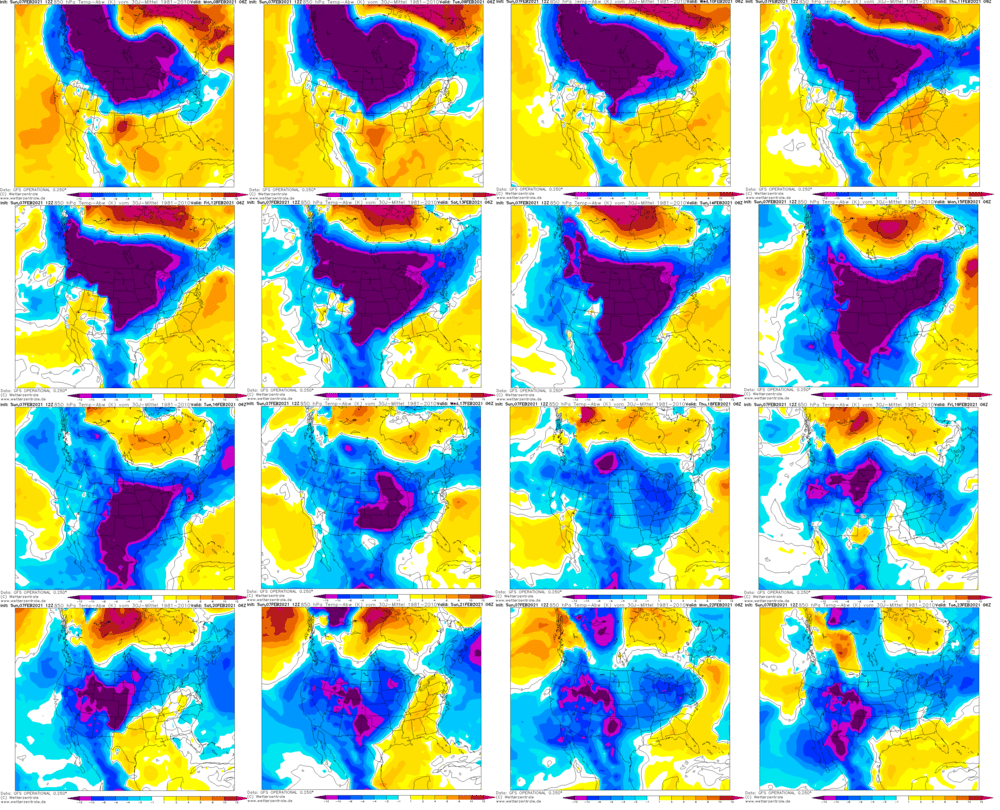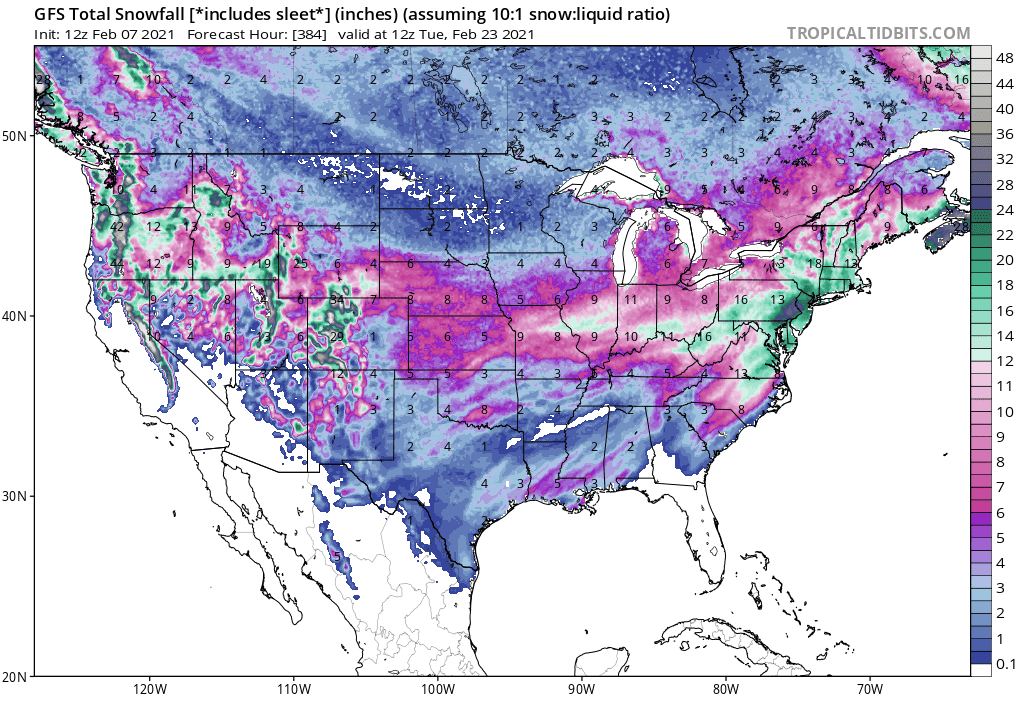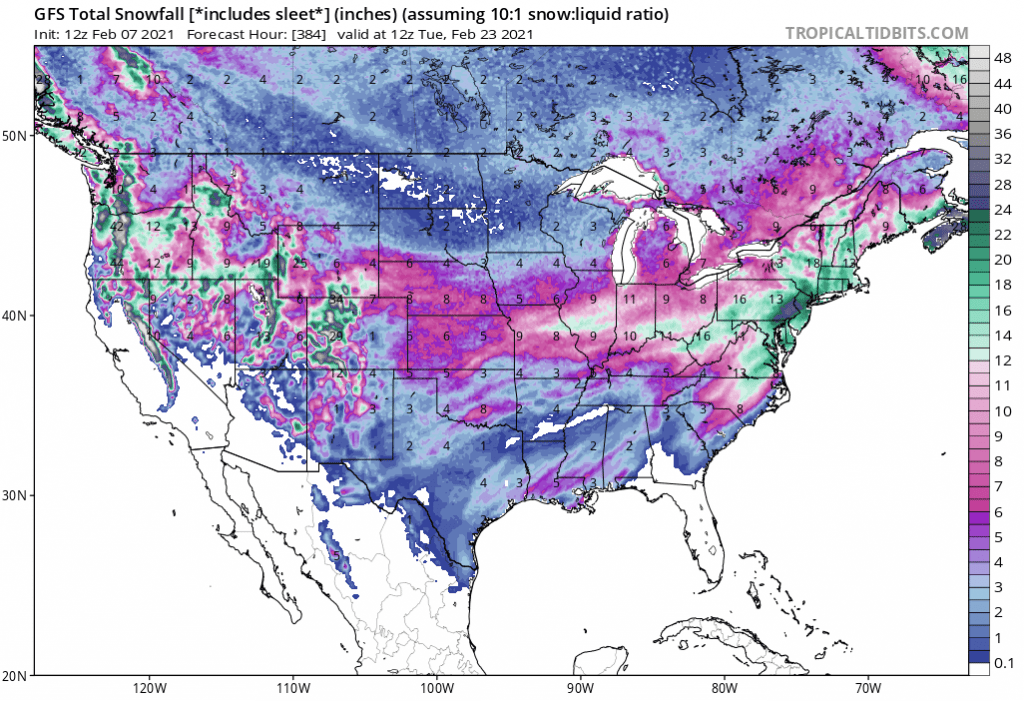 Read more:
(Visited 32 times, 1 visits today)