The US bothers the next heatwave with severe storms /https://mkweather.com/2020/08/11/powerful-derecho-180-km-h-112-mph-caused-lot-of-damages-in-the-us-chicago-region-heavy-storms-will-be-continue//, but for next week, large-area coldwave with relatively long duration is prepared for the same parts of the US.
These days, cold air persists western Canada and northwestern US and gradually, this air, will come over parts of central and eastern Canada and Mid- and Eastern US.
Alaska was during last weeks very cold, with the coldest July since 2014 and from this area, big cold air supplies will be dosed over Midwest and parts of East and Northeast, further from the coast. Cold air will get to Gulf Coast too, but not with so much temperature anomalies such above central US.
High-pressure circulation pattern will cause, that the mornings during the next work-week (Monday – Friday, 17.-21. August 2020) will be very cold across the region, with possible rarely ground frosts in northern areas (mainly in Great Lakes region in Canada and US).
Meanwhile central and eastern US will alive rest from heatwaves and storms, in the western US and Canada very powerful heatwave is expecting, with possible worsening of fire situation in California and other Southwest countries. Hot air will move up to Alaska and Oregon, Washington and British Columbia could looking forward extremely hot lat summer weather during first 3 days of next week
Predicted temperature anomaly across US and Canada during next work-week (Monday-Friday 17.-21. August 2020) with powerful coldwave in central regions with long duration /Wxcharts.com: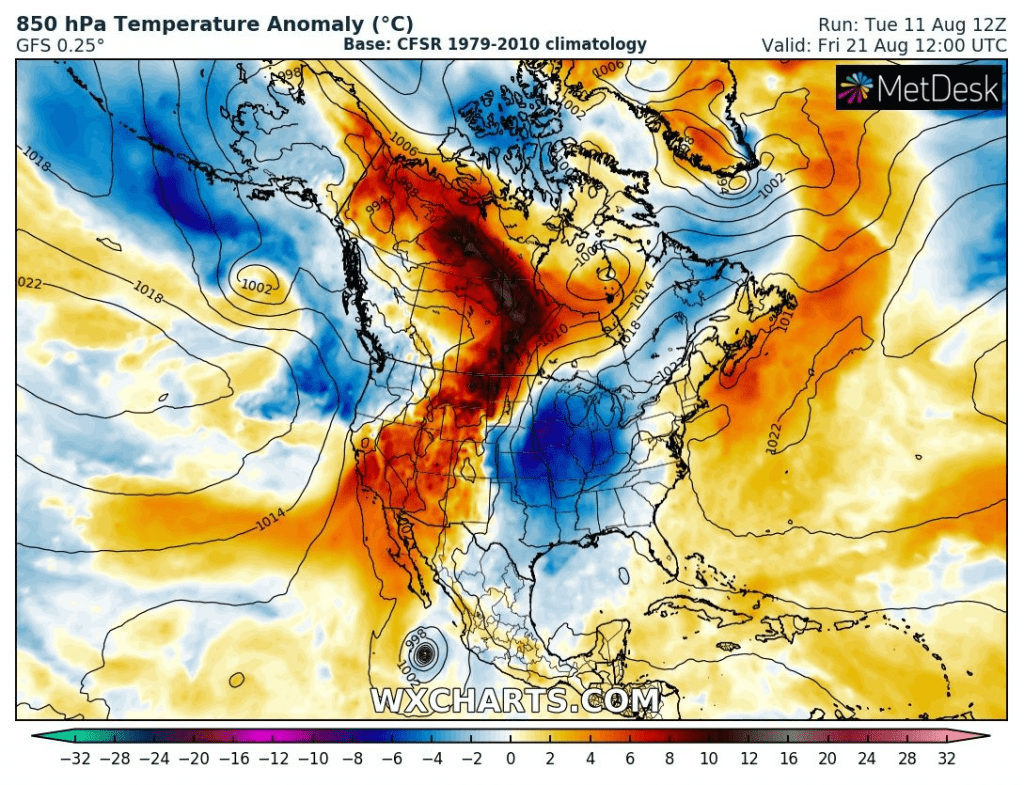 500 hPa Geopotential anomaly and SLP with precipitation during the peak of coldwave around Wednesday, 19. August 2020 /Wxcharts.com: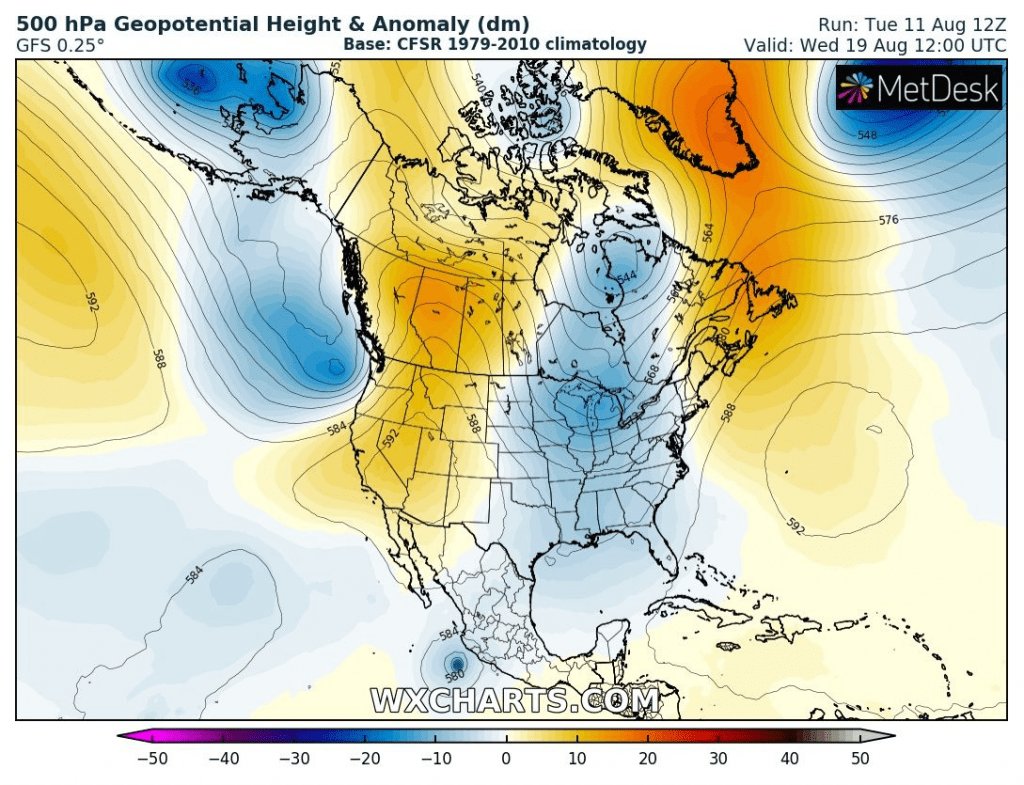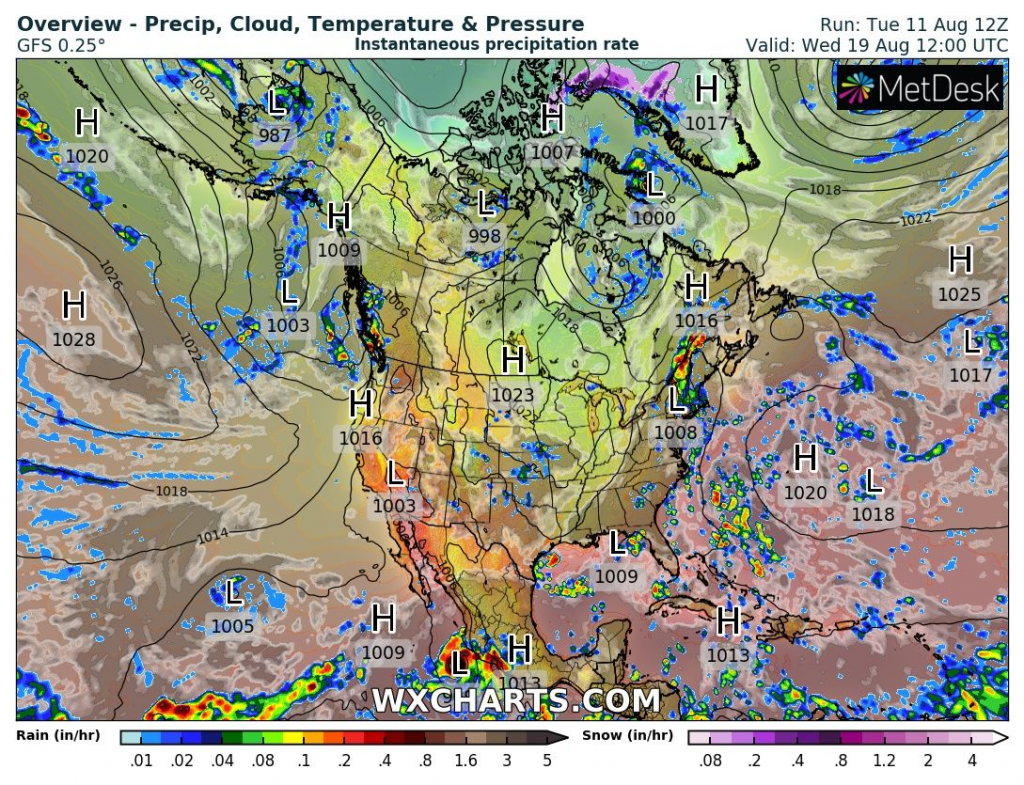 (Visited 16 times, 1 visits today)