The longest and the most intensive heatwave hits parts of western Europe and after 3rd level warnings before extremely high temperatures, reaching +40°C in northern France and +38°C in Benelux, are coming severe storms on cold front with next red alerts.
Heatwave is in some parts of western Europe stronger than previous – not only with longer duration, but too with higher reached maximum temperatures, e.g. in northern France, Belgium, Netherlands and Germany. In southern France, England, Alpine region, East Central Europe, Spain, Italy and Balkan, first heatwave was with higher maximum temperatures, but in northern regions very short.
According to all available sources, heavy storms can be expected during Wednesday mainly in UK, Benelux, Alpine region and France, but too across Germany, Spain and southwestern Balkan.
During Thursday, center of severe storm activity will shift more eastward, above Germany, Alpine region, Italy and Greece and Bulgaria broders, but in UK, France and Benelux will stay relatively high risk of severe storms up to 3rd level.
During Friday, the most severe storms will shift over Central Europe, where will be bringing heavy rainfall with potential regional floods (already on Tuesday has fallen in Germany up to 91 mm of rain (ESWD) and at the weekend, high storm activity above Balkan is expected.
Hot weather could hold almost till the end of August 2020, but at the end of month, a first big autumn cooling down is possible.
Comparison of 2 biggest heatwaves in parts of Europe in selected stations (ogimet.com):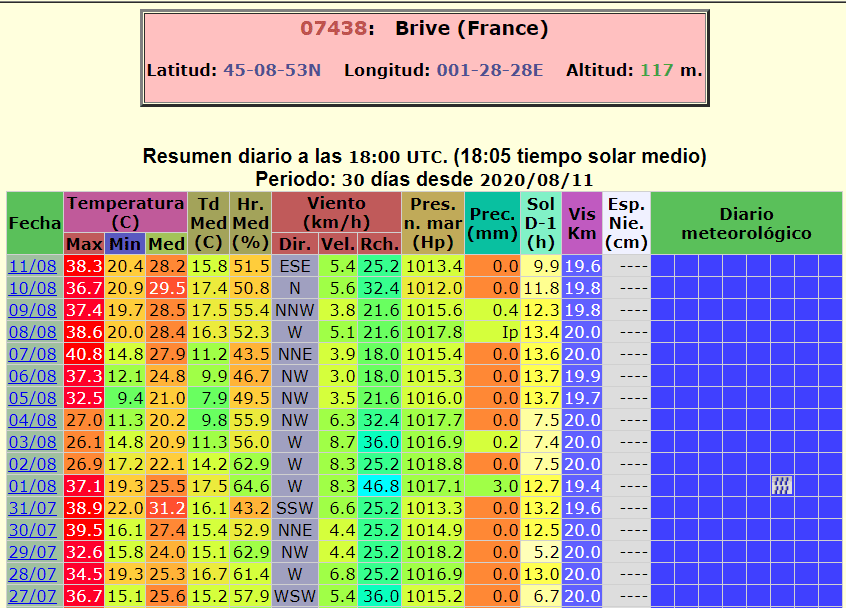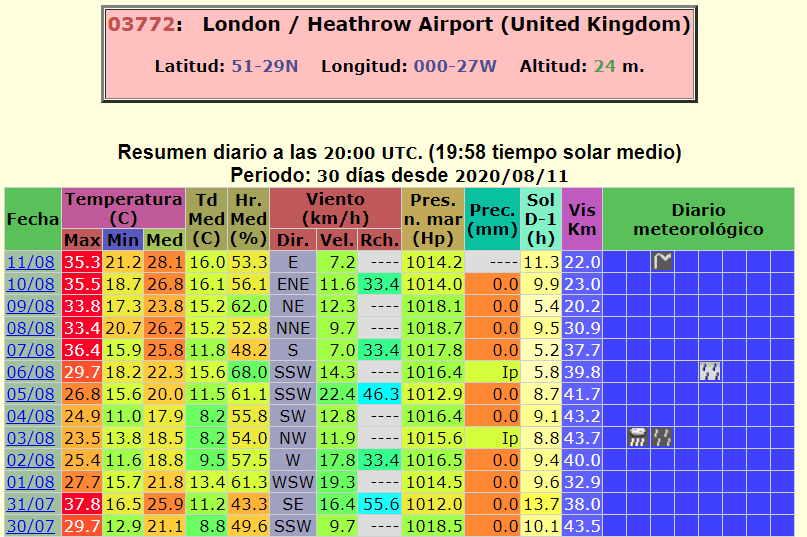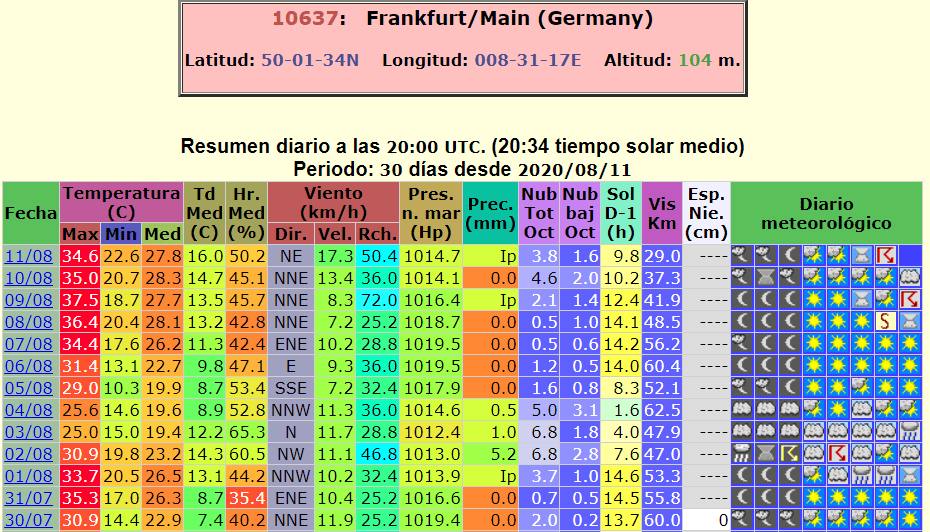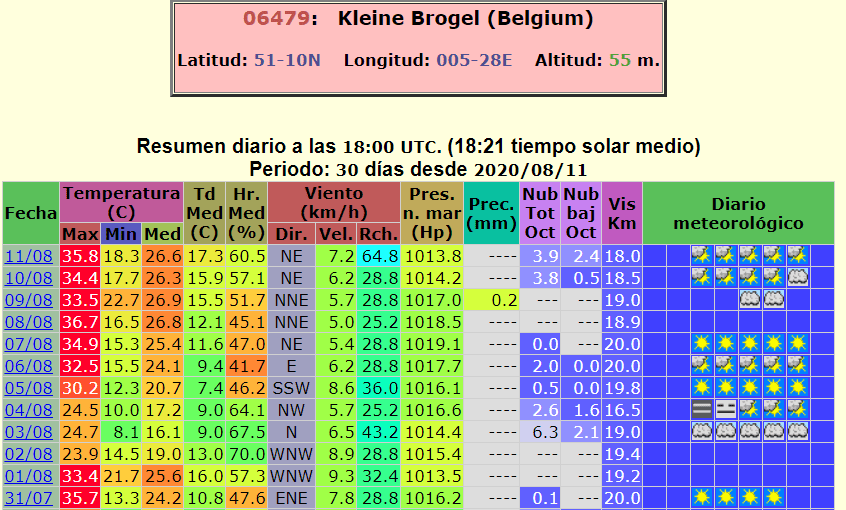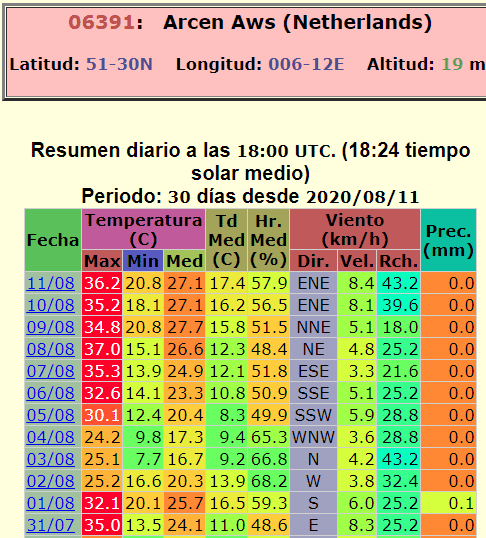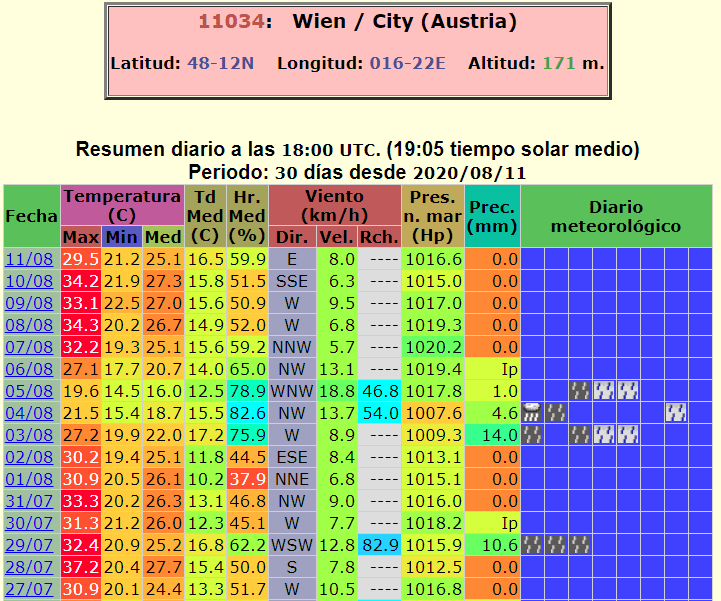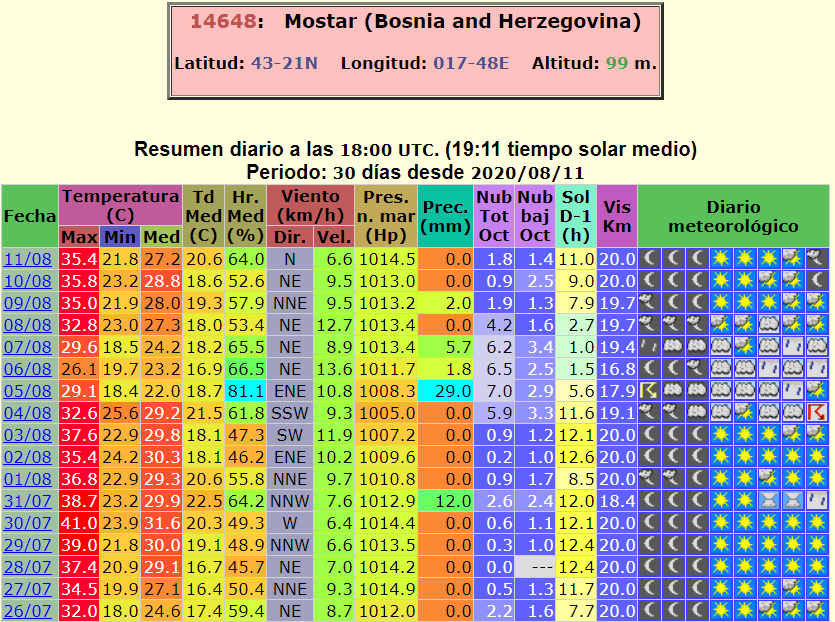 Mkweather warnings for Europe – TUE-WED-THU 11.-13. August 2020: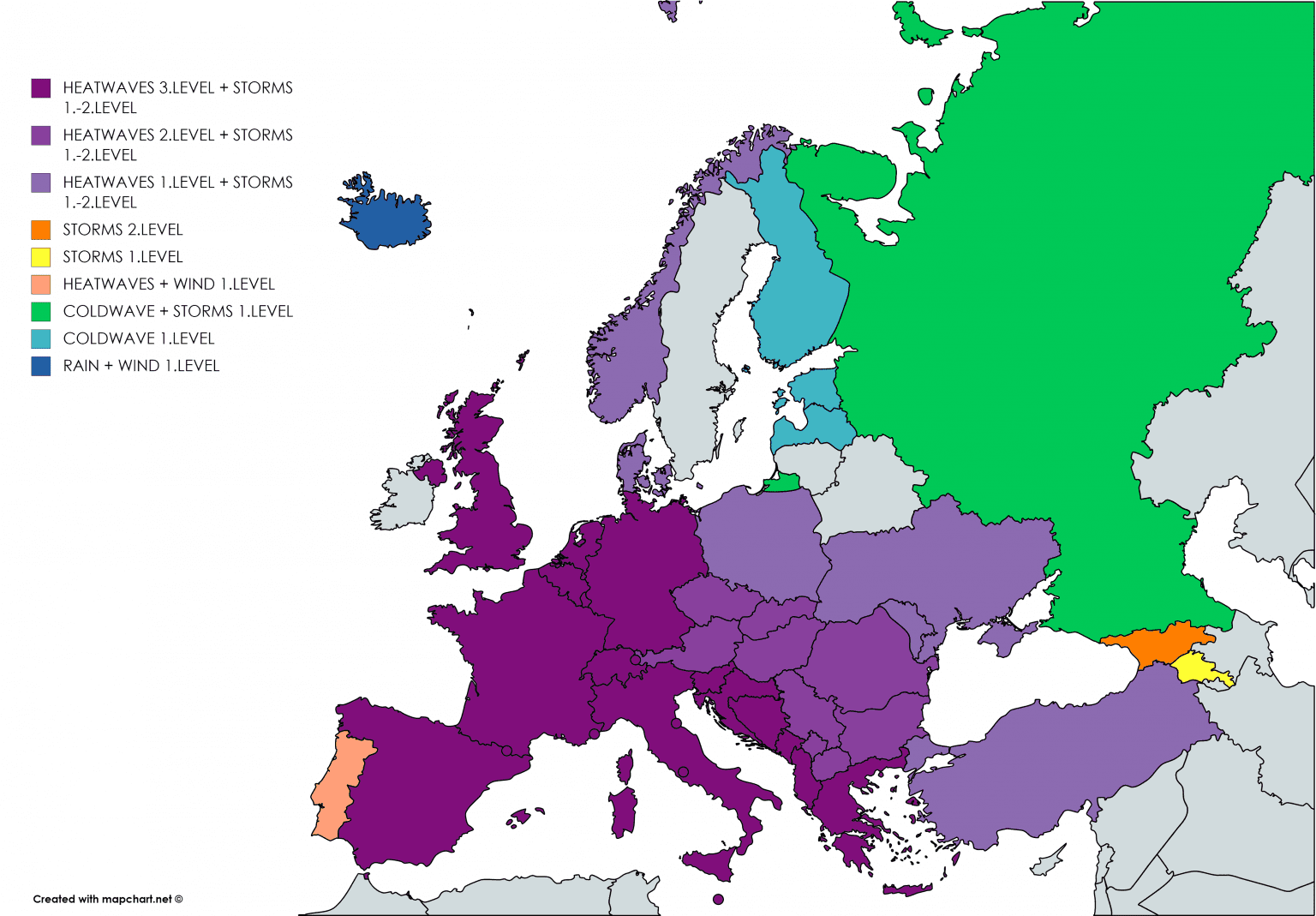 Estofex, Meteoalarm, Accuweather and Severe Weather Europe currently valid warnings: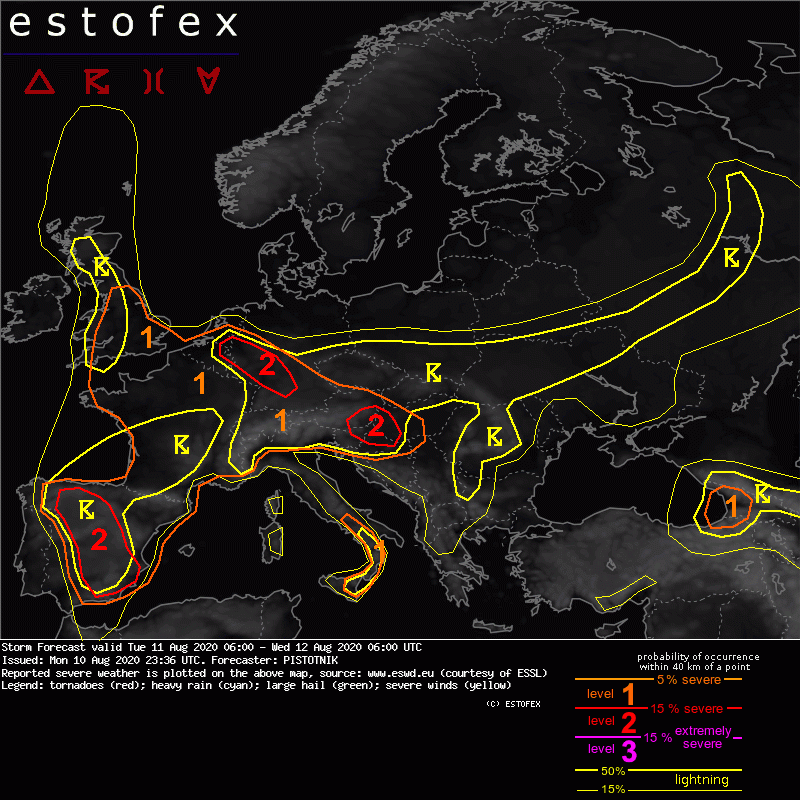 Expected accumulated precipitation during next 7 days in Europe and 24-hours precipitation from Wednesday to Sunday 12.-16. August 2020: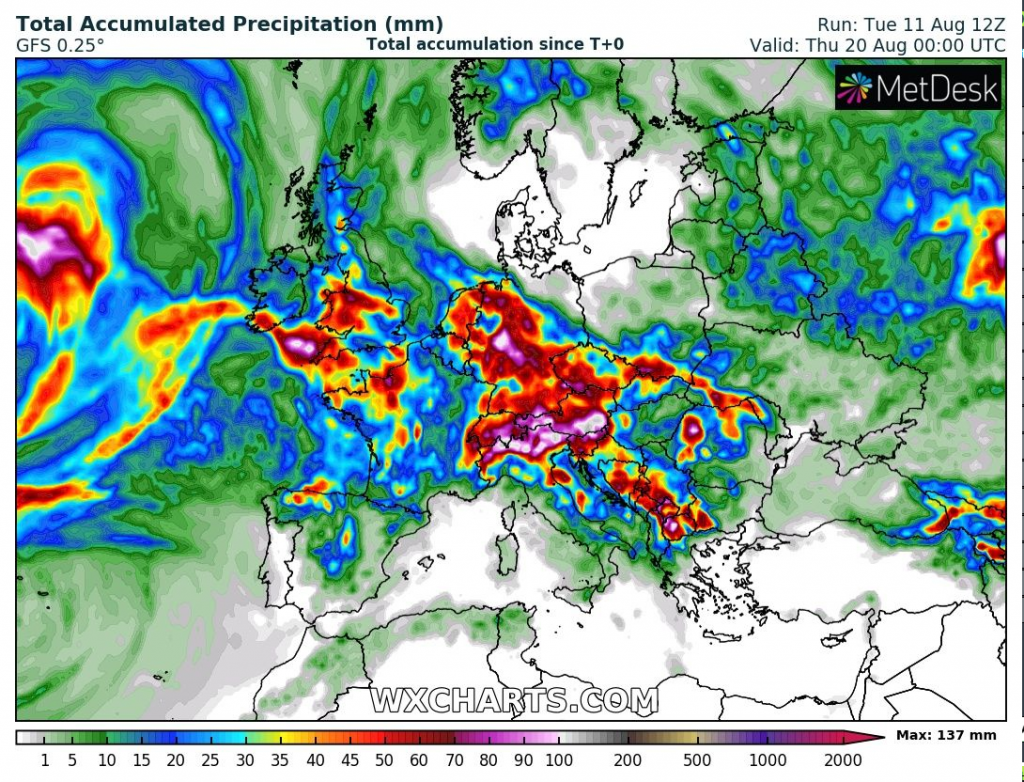 (Visited 19 times, 1 visits today)