7 tornadoes swept through northern Italy!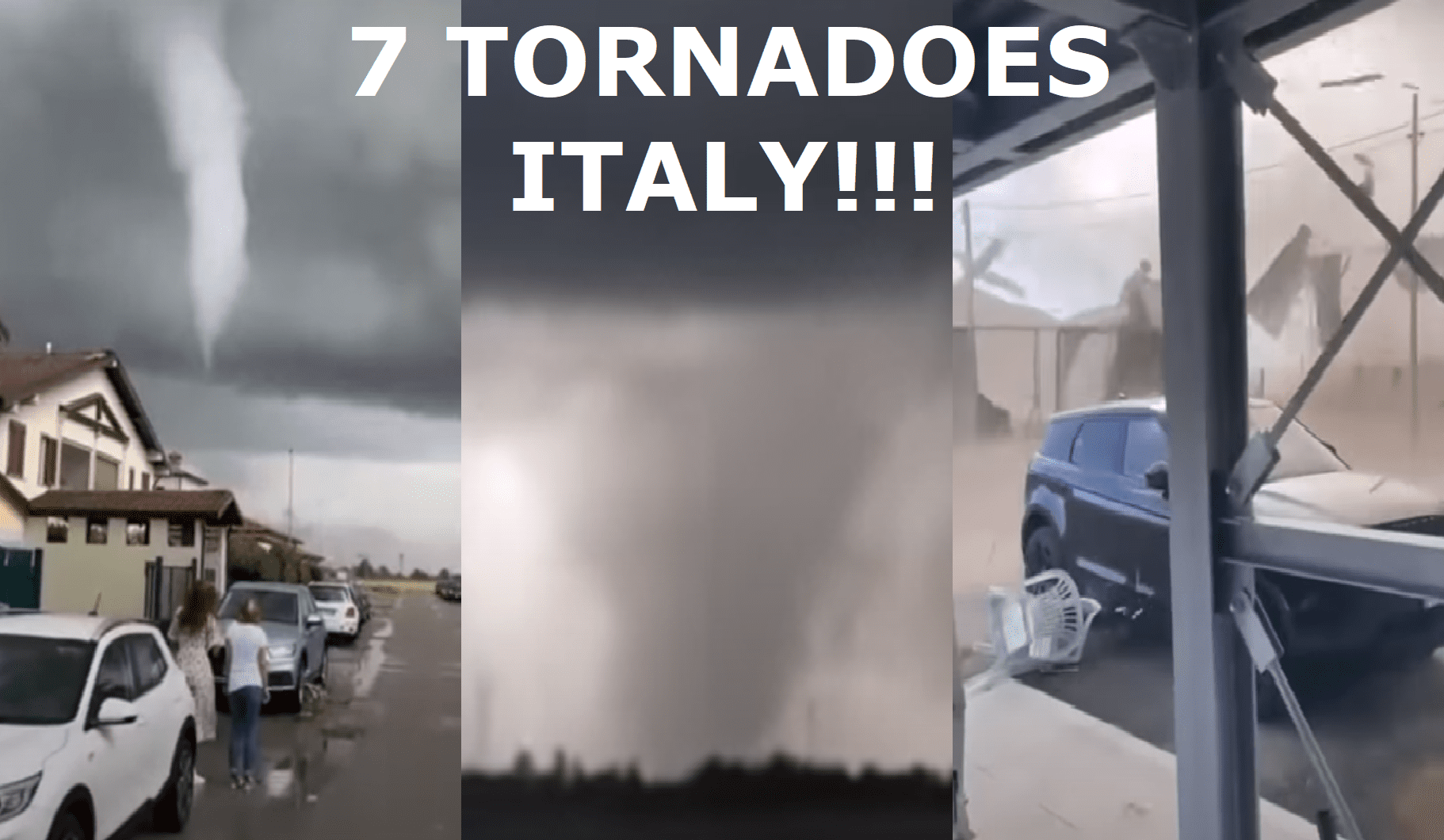 At the weekend (17.-19. September 2021), through Italy was moving a powerful cold front, with heavy rains, large hail, damaging winds, and even, 7 tornadoes!
3 tornadoes appeared in Tuscany, 3 in Liguria, and 1 in the Emilia-Romagna region and several of them caused damages in populated areas.
In the videos below, we should see scared people and the devastating power of several of them and the next ones, which were captured from a longer distance.
Tornado outbreaks are in the Mediterranean during autumn relatively often, but this outbreak surprised many professionals.
Near storms, up to 152 mm / 1,5 hours in Varese, Lombardia was observed, with immediate flash floods.
From the next stations, 102 mm fell in Busto Arsizio and Legnano, 89 mm in Jerago con Orago, and 84 mm in Cavaria con Premezzo, Lombardia.
Storms brought large hail, too, up to 5 cm in Verolanuova, Lombardia, according to ESWD.
Northern Italy after severe storms immediately flooded cold air, only +5/+10°C in 850 hPa, while Sicily still reports T850 Hpa above +30°C, with chances for tropical days (above +30°C).
The next possible severe storms in the region, where tornadoes occurred, are possible already early next week.
A similar situation such as in Italy is in the next few days possible in Greece, Balkan, or Turkey, where a severe cooldown is forecasted to arrive, with a possibility of heavy rains, floods, damaging winds, hailstorms or tornadoes.
Mkweather will watch the situation and in the case of significant weather events, we will inform on our homepage.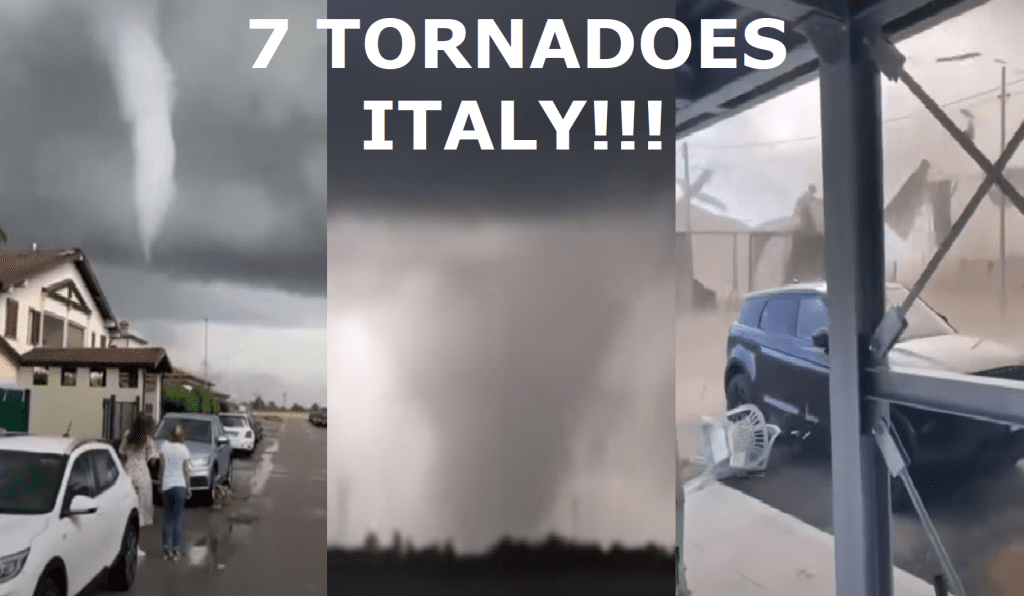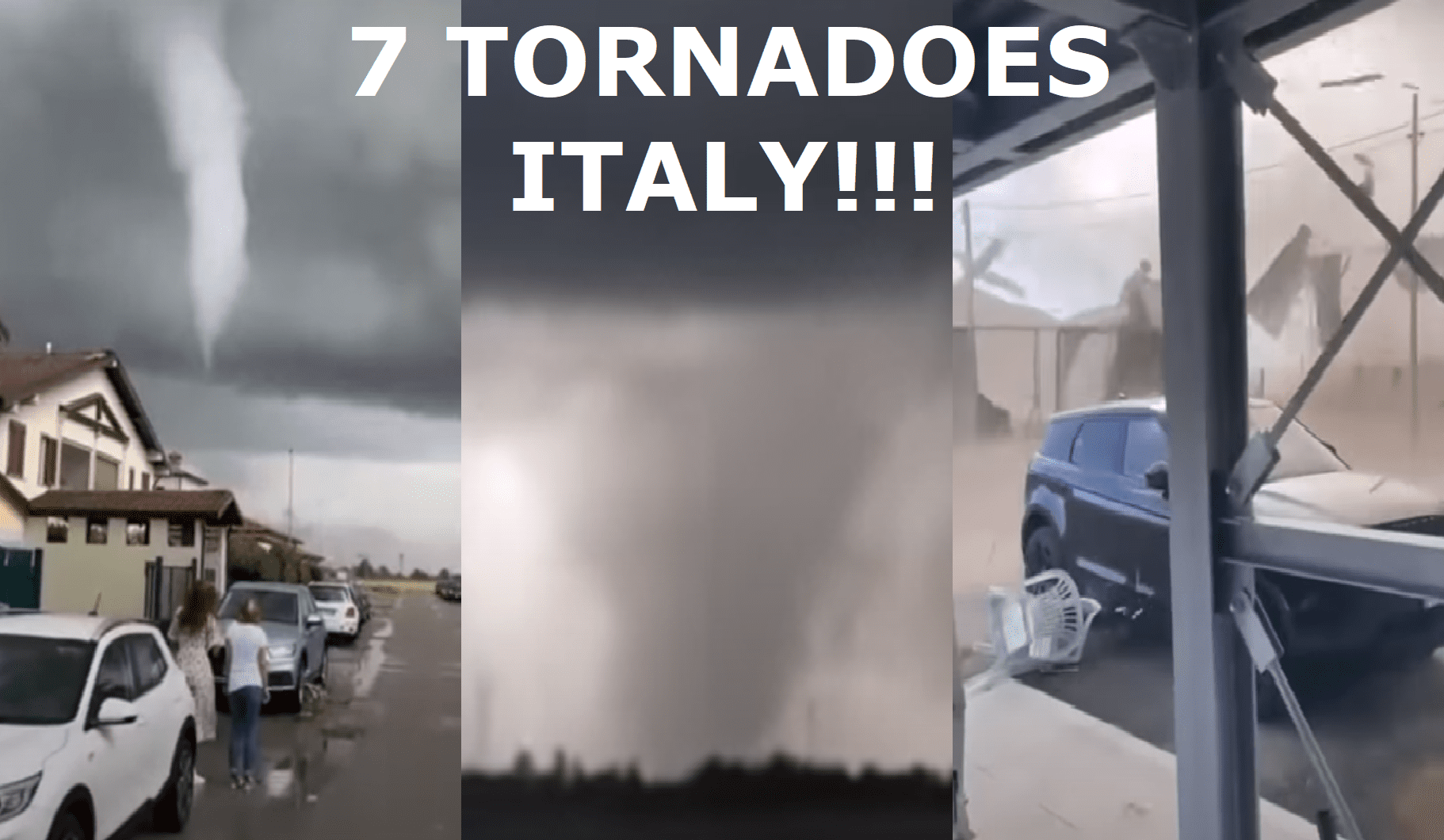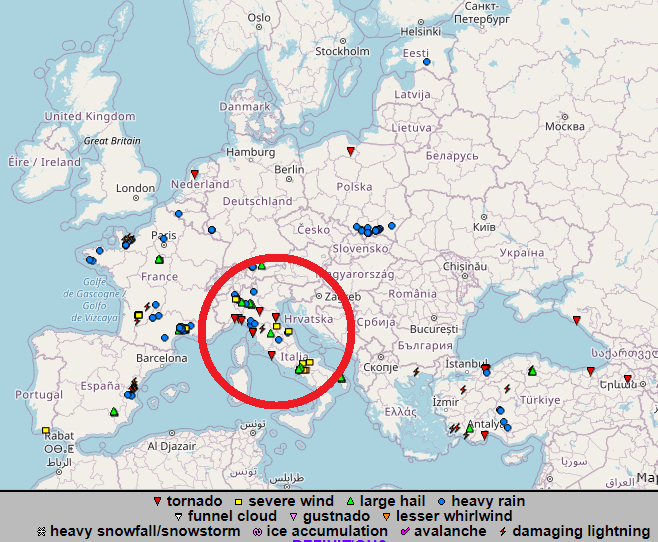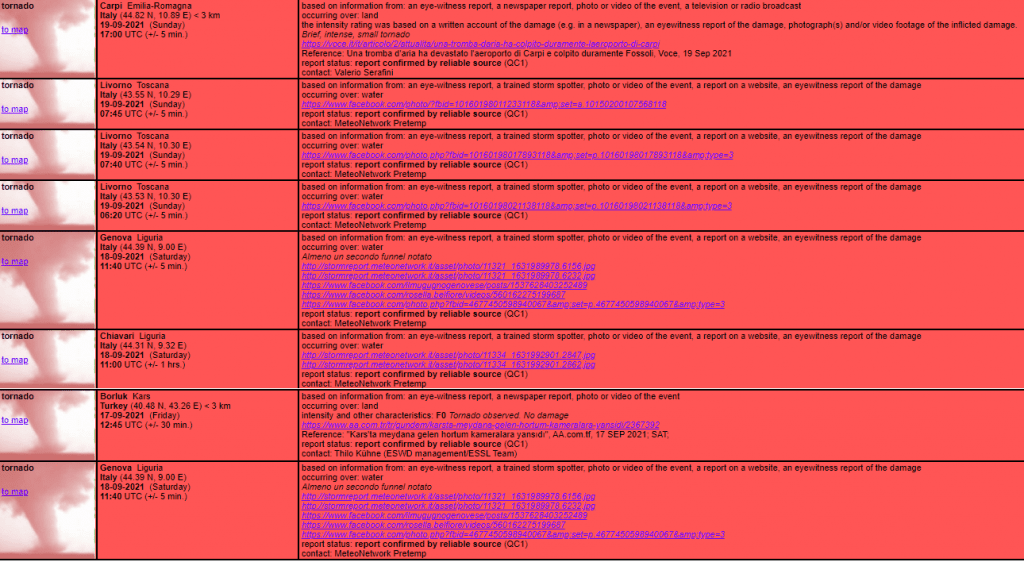 Source: ESWD; https://eswd.eu/cgi-bin/eswd.cgi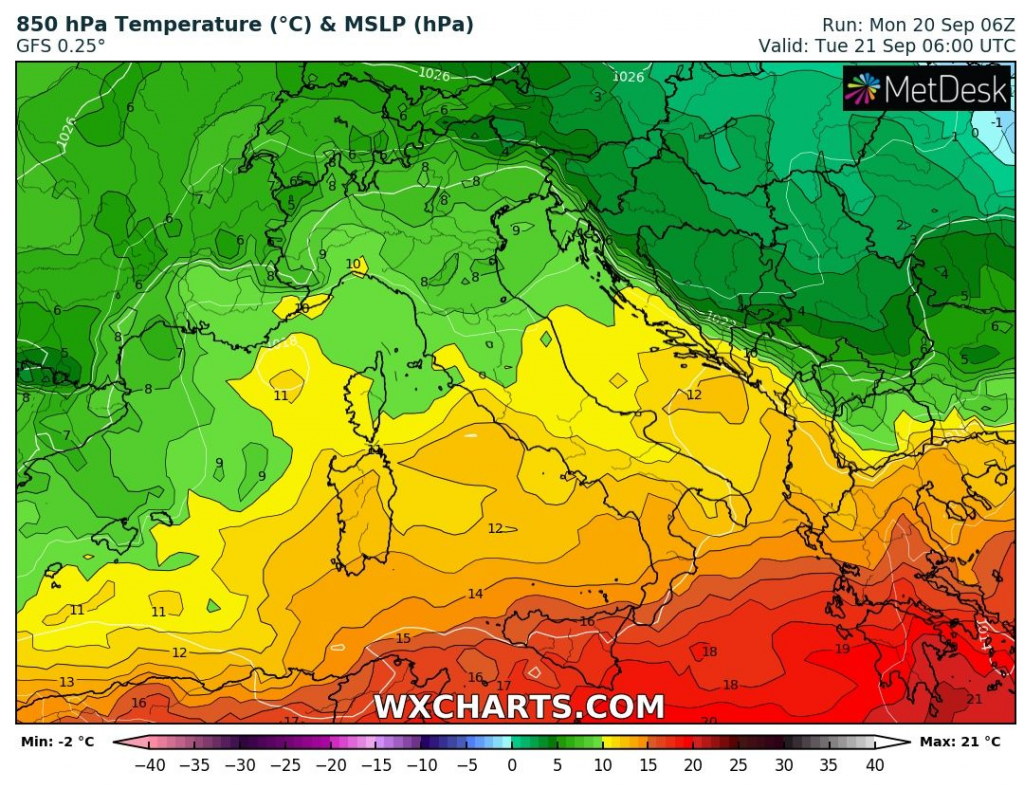 Source: wxcharts.com