3 tropical systems above the Atlantic! Tropical storm Peter, Tropical storm Rose and a possible Hurricane Sam!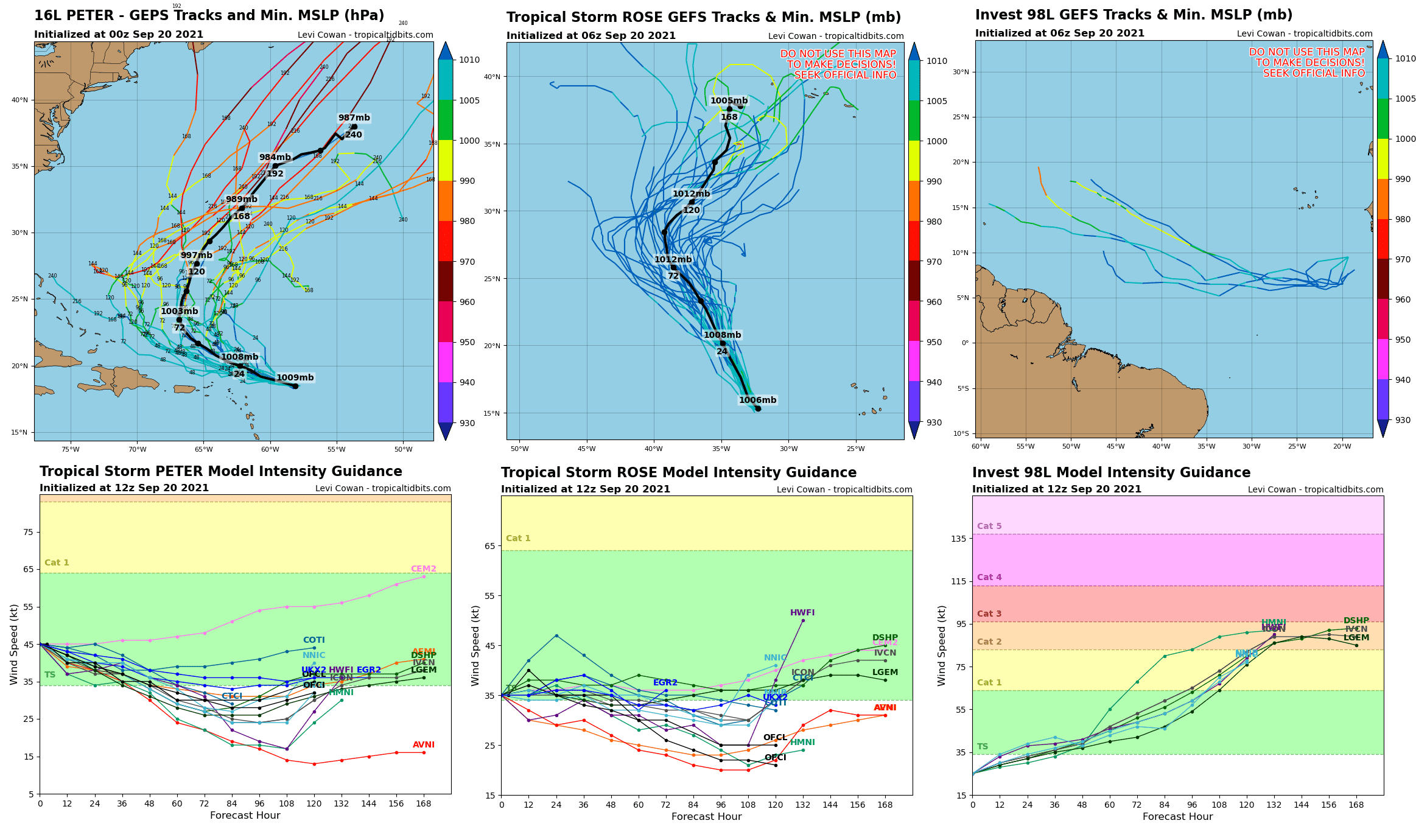 Such we forecasted in hurricane outlook before, only weaker tropical storms or hurricanes are appearing above the Atlantic thanks to dry MJO /https://mkweather.com/weaker-hurricane-season-between-10-september-20-october-dry-mjo-phases-456-and-7/, for now, and major hurricanes threatening the USA or North-American states are not forecasted until 6. October 2021, so far.
However, above the Atlantic, 4 tropical systems are or will be shifting past their classical, quasi-parabolic tracks now and in the next period.
On the north, remnants of Tropical storm Odette shouldn´t bring many problems /https://mkweather.com/tropical-storm-odette-hits-mid-atlantic-northeast-nova-scotia-and-newfoundland//.
From Hurricane Peter /https://mkweather.com/a-hurricane-peter-should-hit-the-caribbean-and-east-coast-the-usa-already-next-week// is finally only a Tropical storm Peter and it finally won´t hit East Coast, the USA, or easternmost Canada, and the system will be shifting far from the coast in the next days.
In the southern North Atlantic, the next tropical storm – a Tropical storm Rose, already has been developed. Rose will be shifting northward, towards the Azores in the next week and very probably won´t reach a strength of a hurricane, too.
However, a possible Tropical storm, later Hurricane Sam, is developing between Africa and South America, close to the equator, with a possible strengthening in the next week and a possible impact in the Caribbean, maybe the USA in the last September or the first October 2021 days.
According to the 40-day MJO forecast from NOAA (below), dry MJO will change into neutral MJO above the Atlantic during October 2021 (therefore higher, but still not ideal chances for tropical storms and hurricanes development). Around 3. October even, wet "green" phase appeared above the Caribbean, which should mean unexpected hurricane in the region at the start of October 2021.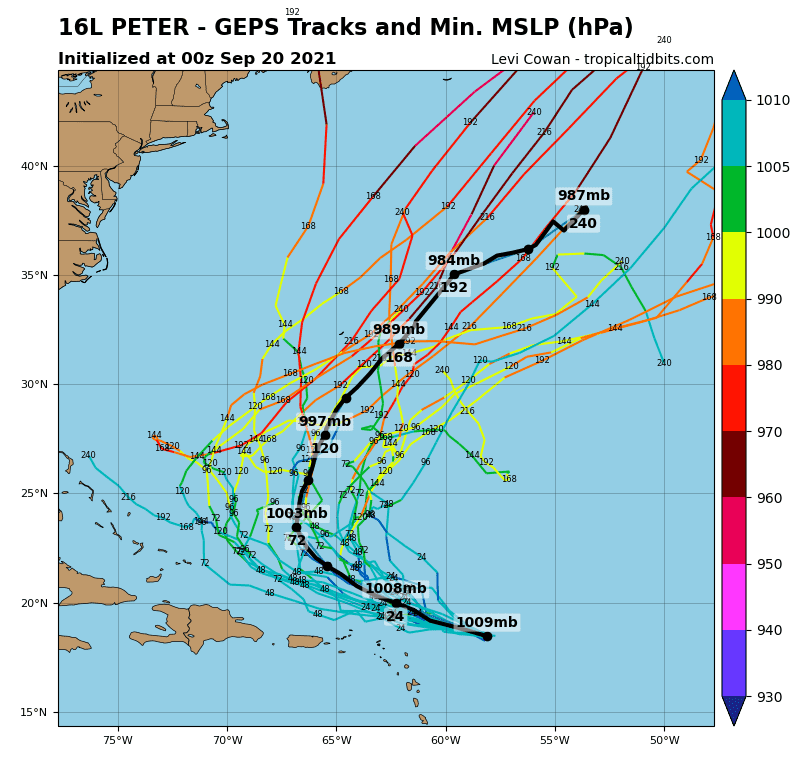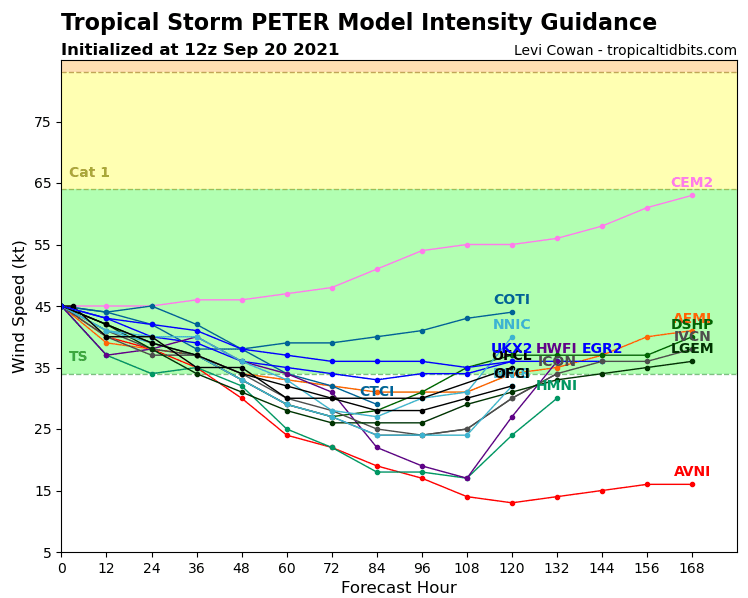 Source: tropicaltidbits.com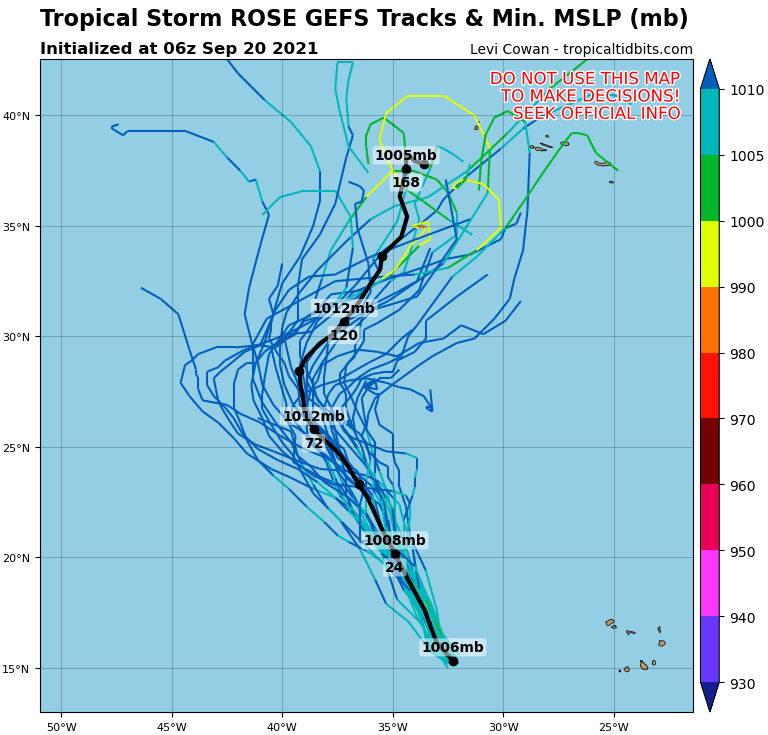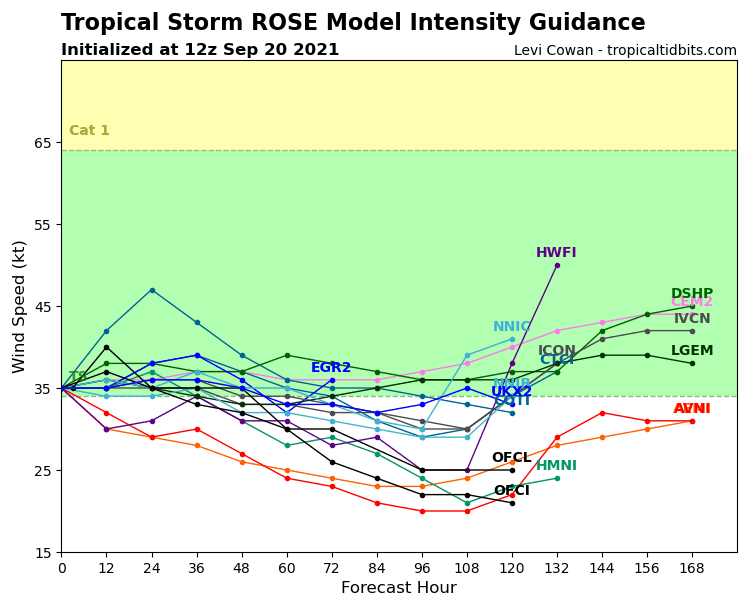 Source: tropicaltidbits.com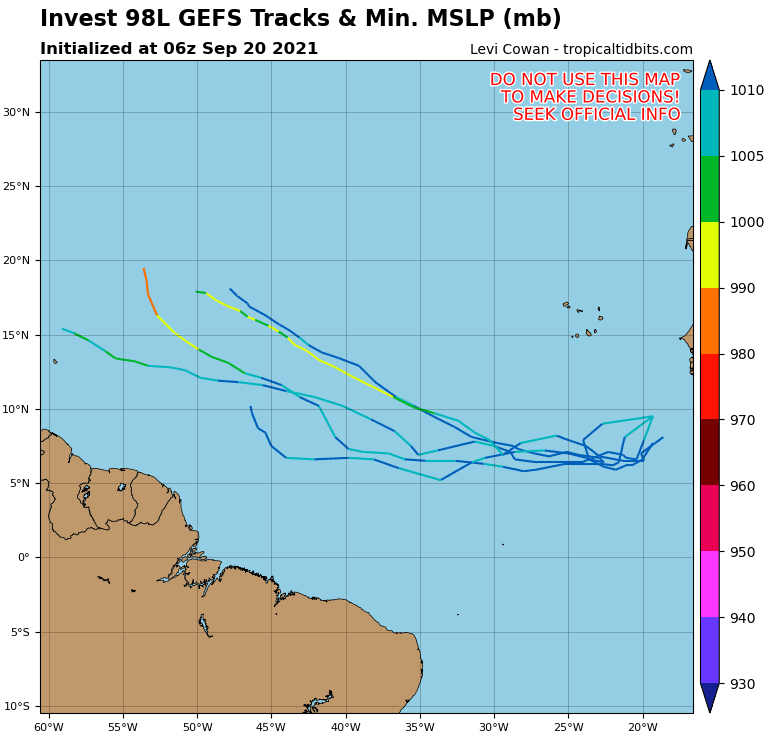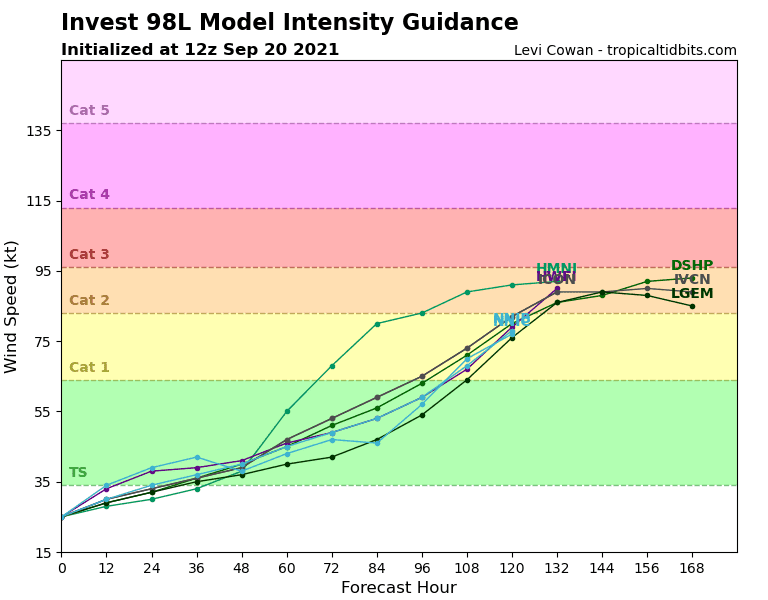 Source: Tropicaltidbits.com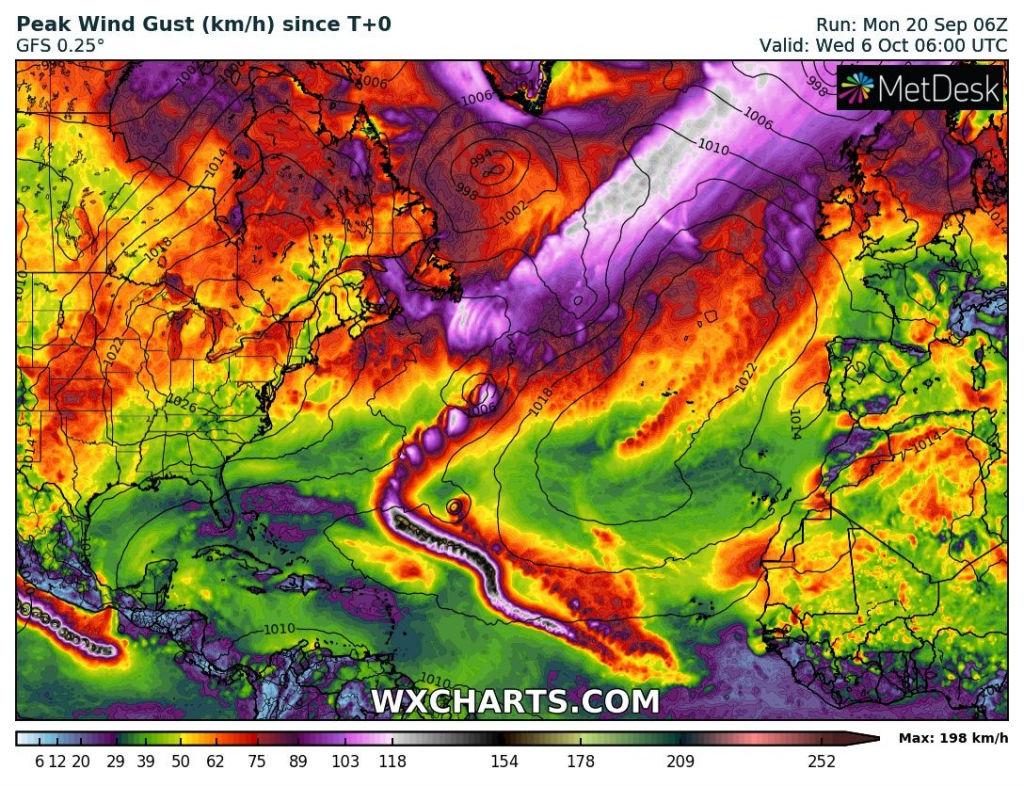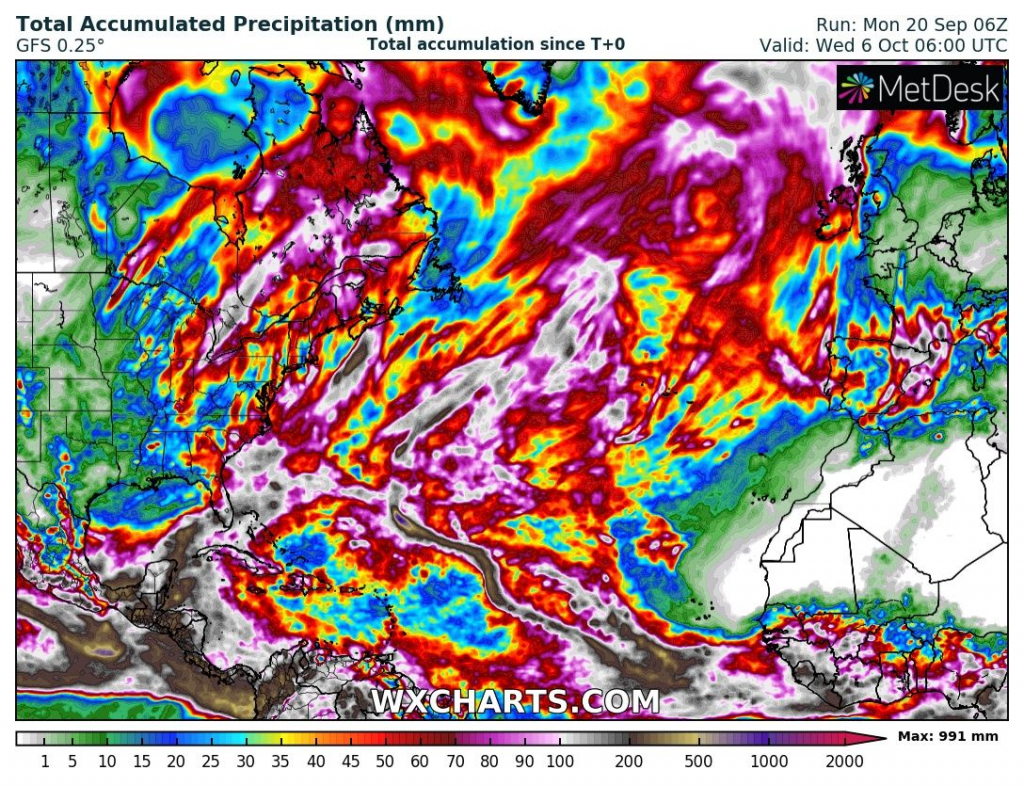 Source: wxcharts.com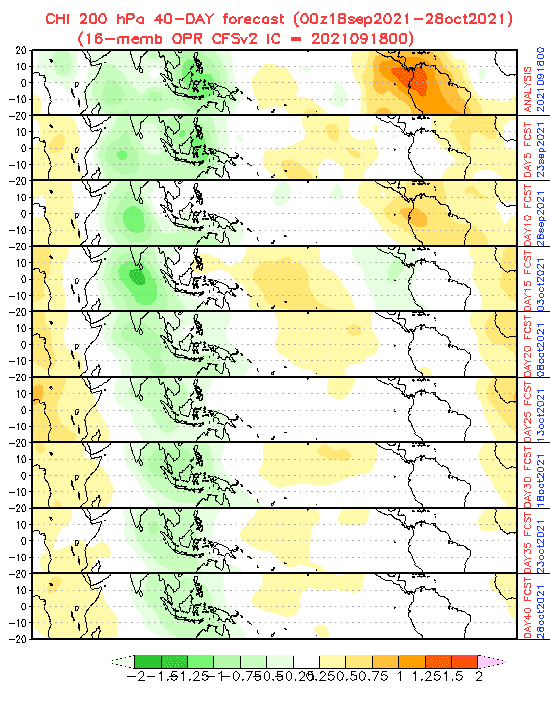 Source: NOAA