After extraordinary watch of declining temperatures in Poland, Baltic states, Belarus, Carpathian region, Czechia, Ukraine, Romania, Balkan and Greece from Sunday to Monday, 17.-18. January 2021, are GFS outputs again abnormally cold for parts of continental Europe, however, not for morning on Monday, 18. January, but for Monday, 1. Feburary 2021!
Before a possibility of return of Siberian winter we have warned in a few recent articles /https://mkweather.com/2021/01/16/long-term-forecast-until-the-1st-of-march-early-spring-after-7-february-northern-half-of-europe-with-longer-winter/; https://mkweather.com/2021/01/11/second-peak-of-winter-2020-21-will-be-even-stronger/; https://mkweather.com/2021/01/13/the-most-extreme-outputs-minimum-35celsius-and-maximum-20celsius-in-central-europe// and after series warmer outputs, GFS is confirming a big comeback of Siberian winter to Europe in late January and early February 2021!
Cold air should shift more westward as currently, with extreme low temperatures in Germany, France or the UK, too, but what is important, too, winter conditions in Central Europe should be very similar such during a current coldwave, maybe litlle more cruel!
Frosts below -30°C will come again in parts of continental Europe, including the Alps, the Carpathians, Balkan, Polish lowlands, Baltic states, possible and in Scandinavia and Eastern Europe, winter should be even stronger.
On the maps below you should compare a current Siberian blast with possible on 1. February 2021 – interesting is position of Siberian air masses over western parts of Europe at the start of February 2021, but too a fact, that the highest T850 hPa anomalies will be pushed into southern regions (it means that the coldest Siberian air masses are situated northward from these anomalies, with doses of extremely dry air).
Forecasts related with this next expected Siberian coldwave will be updated on Mkweather regularly during next 2 weeks.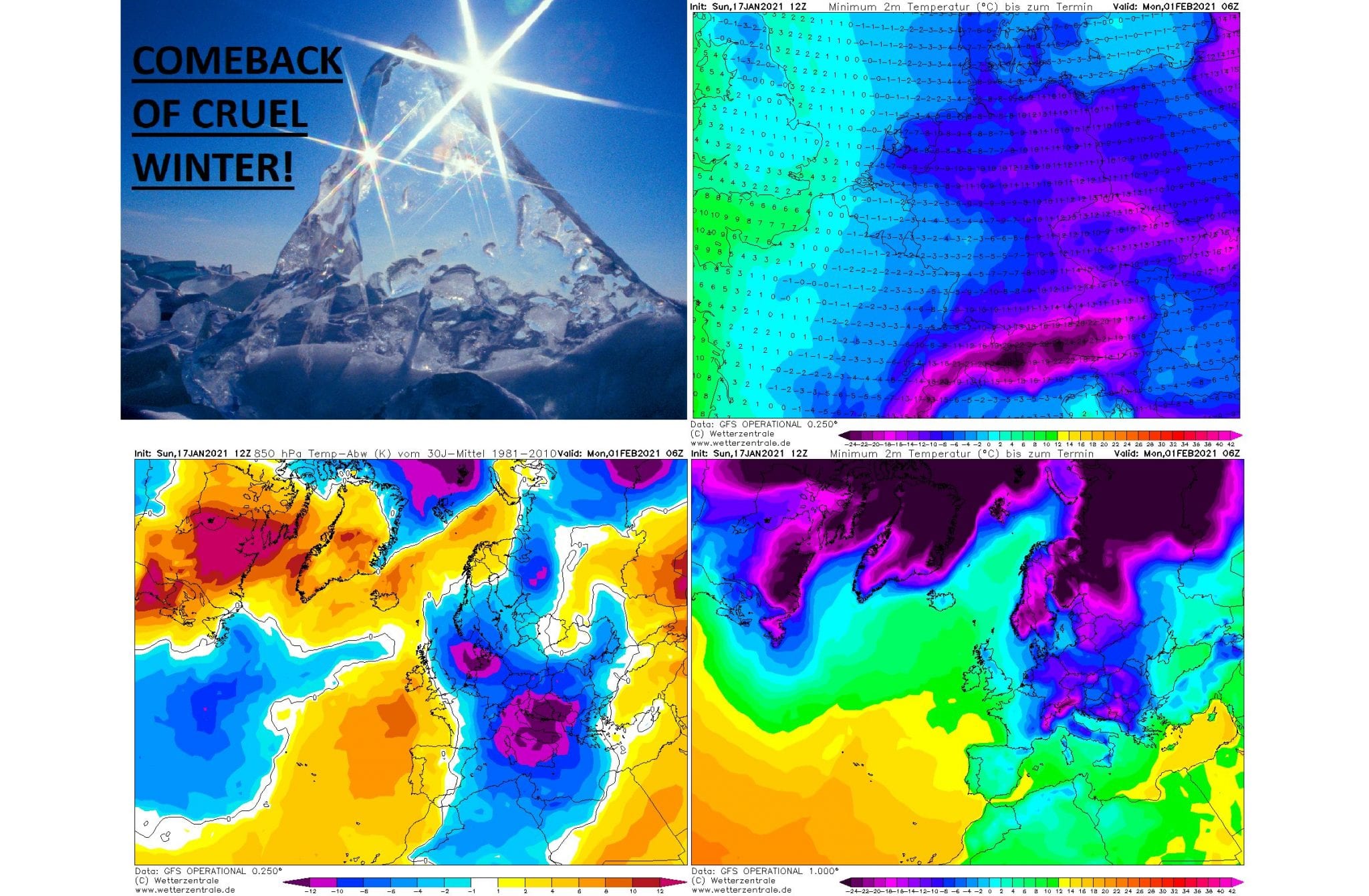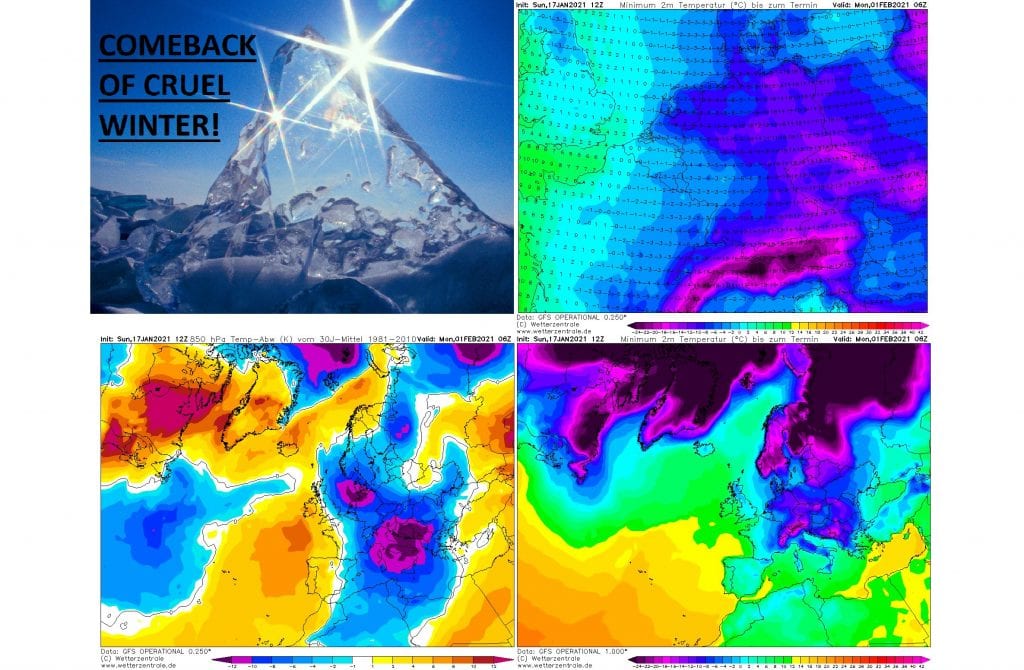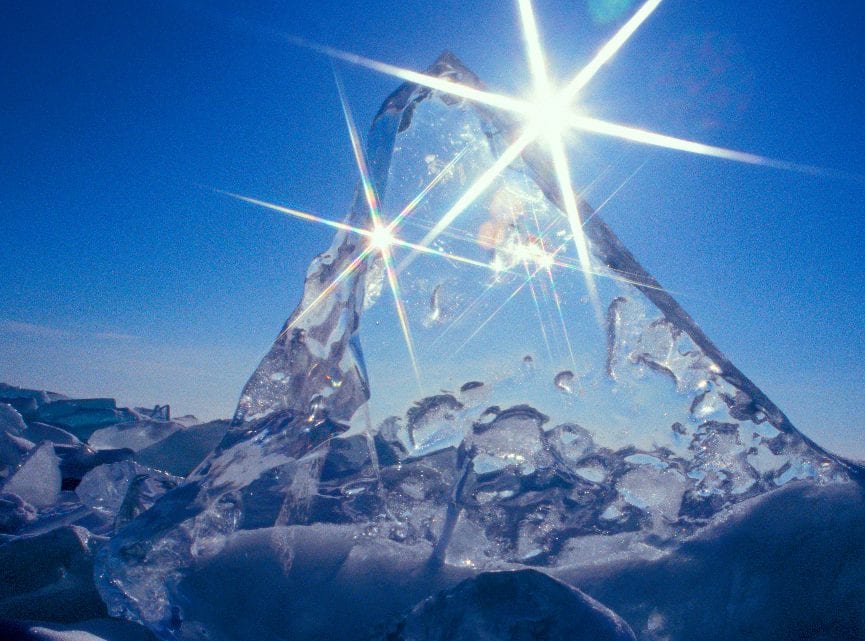 A) Monday, 18. January 2021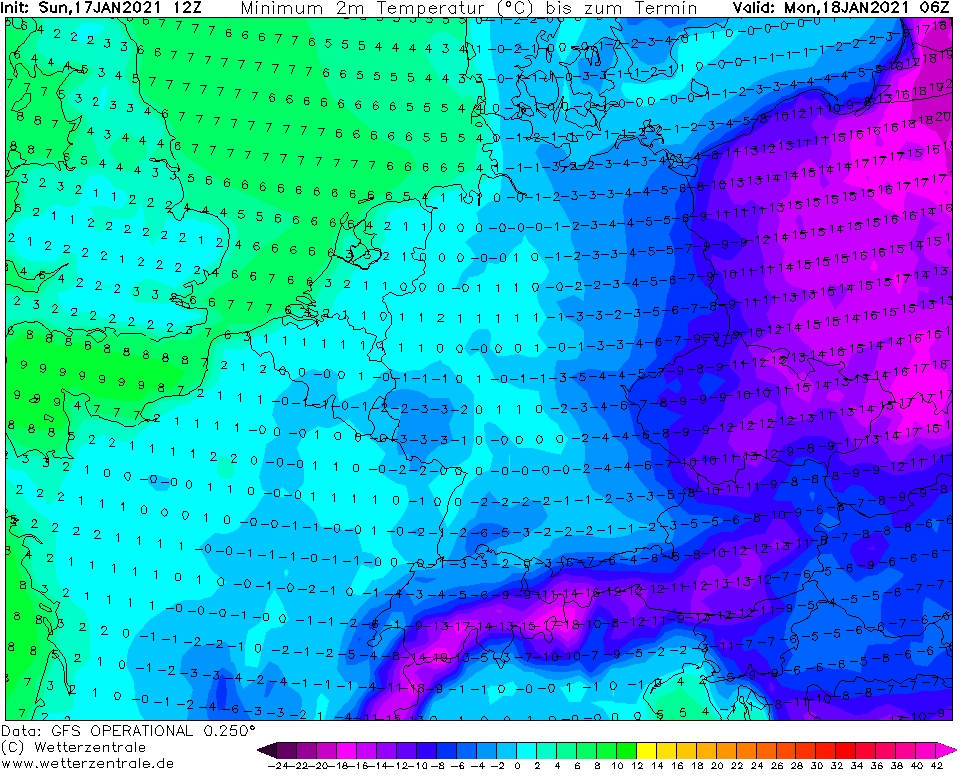 B) Monday, 1. February 2021
Next outputs for 18.1. and 1.2. 2021 /wetterzentrale.de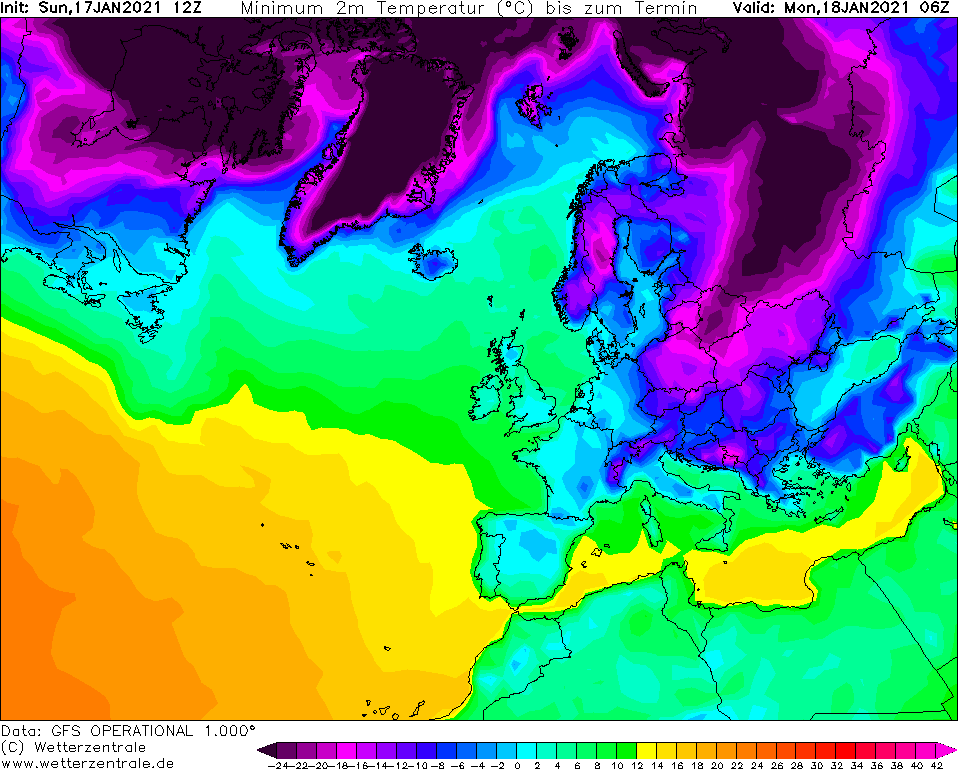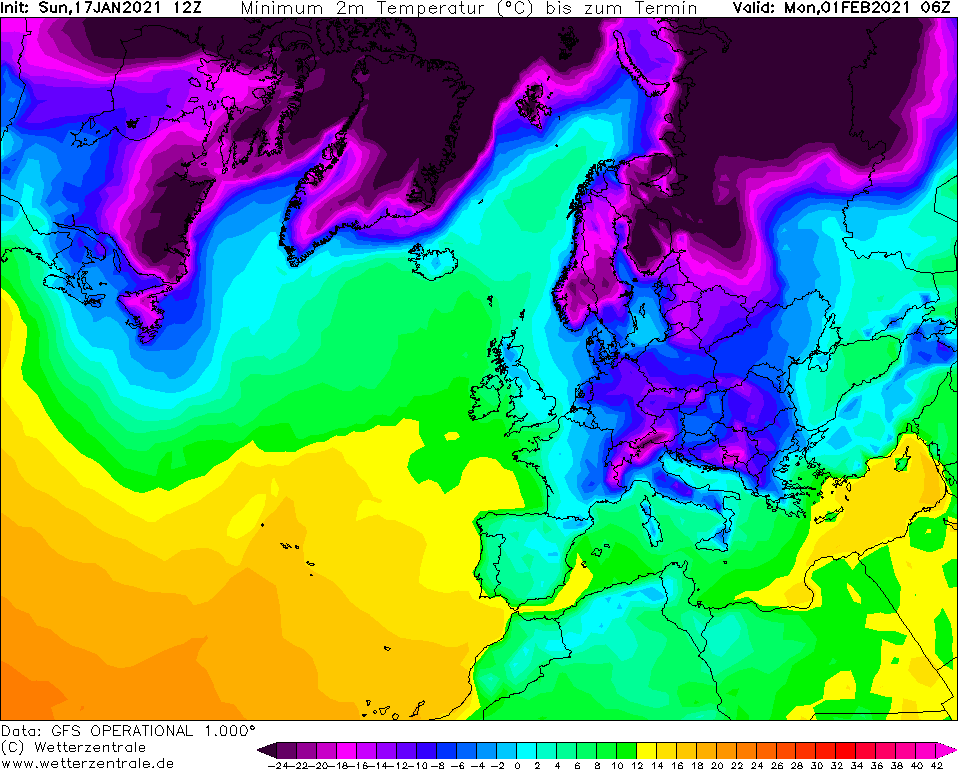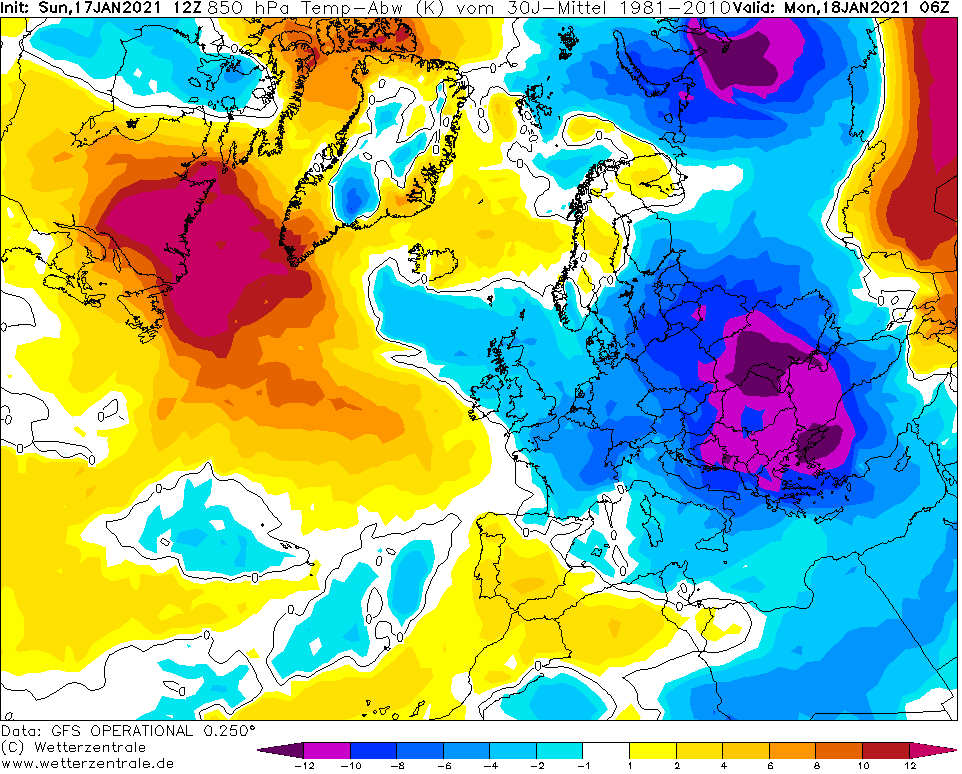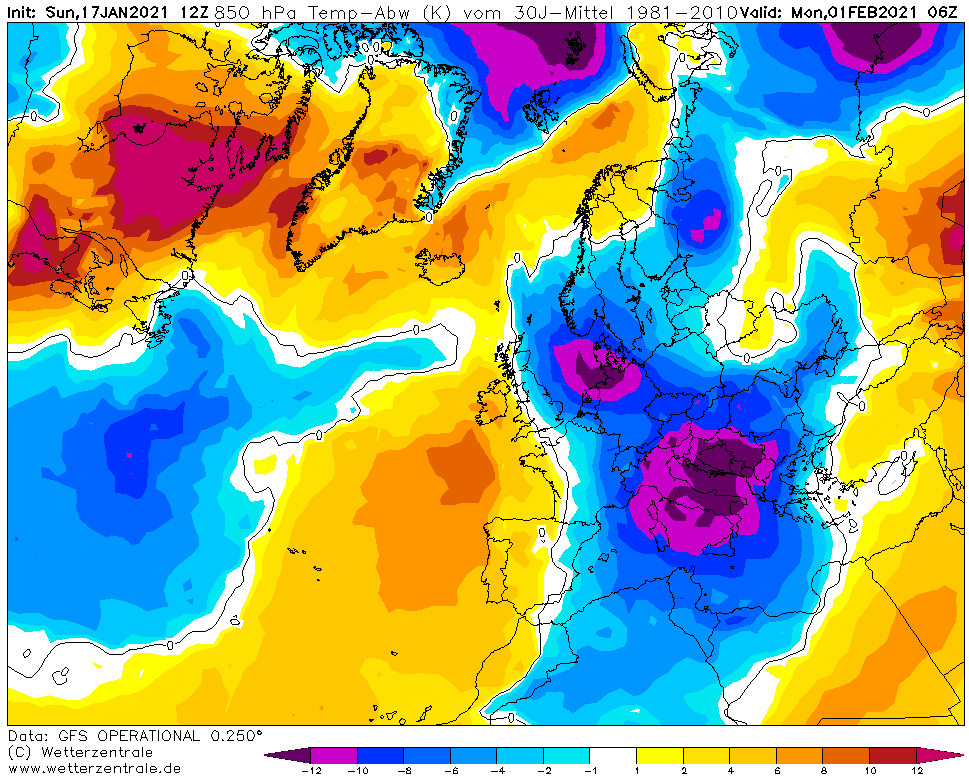 Read more:
(Visited 166 times, 1 visits today)