Midnight: BY -25,8°C, PL -25,2°C, LT -25,0°C, LV -24,4C, UA -24,4°C, SK -21,6°C, CZ -21,0°C, RO -19,1°C, AU -18,9°C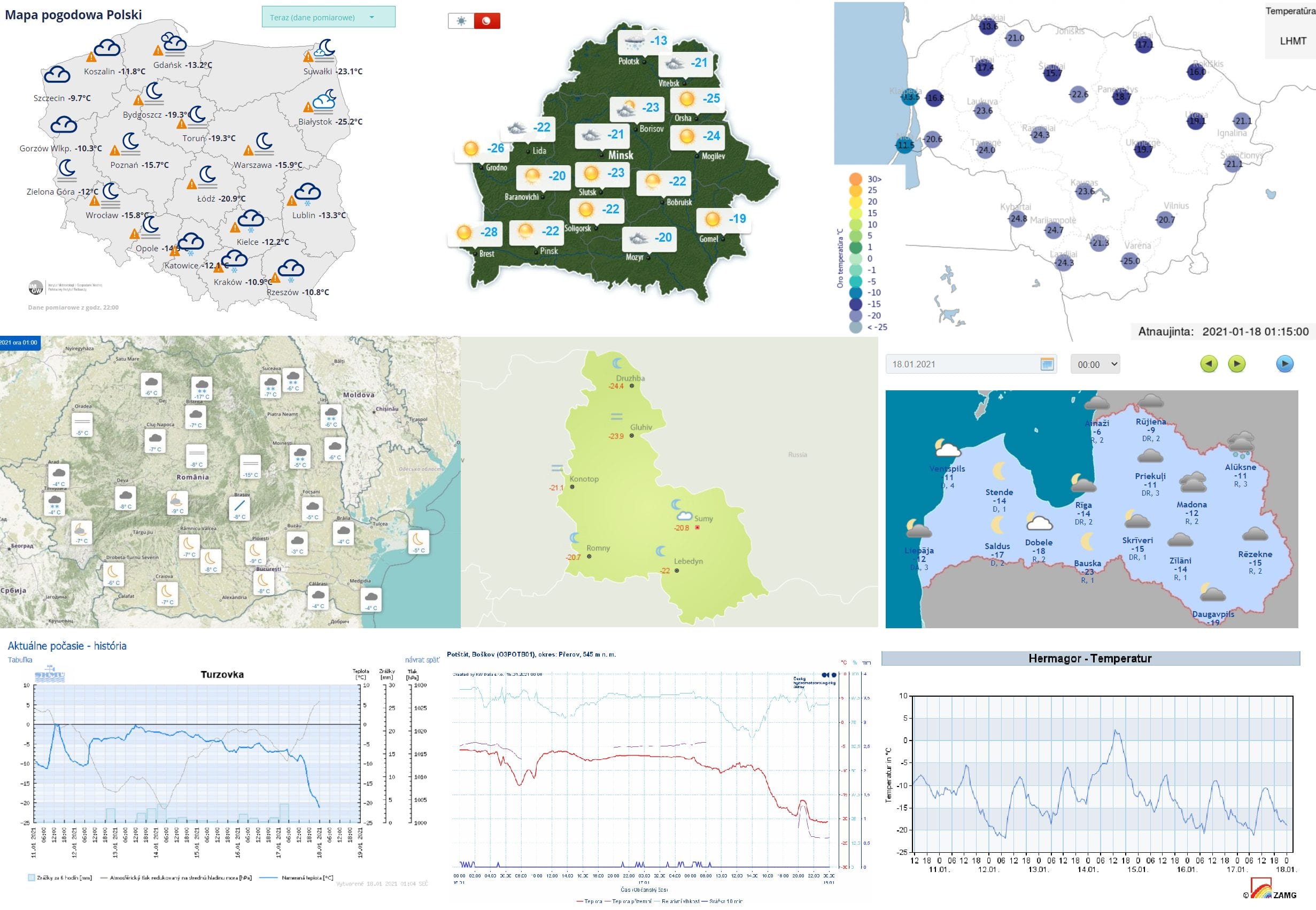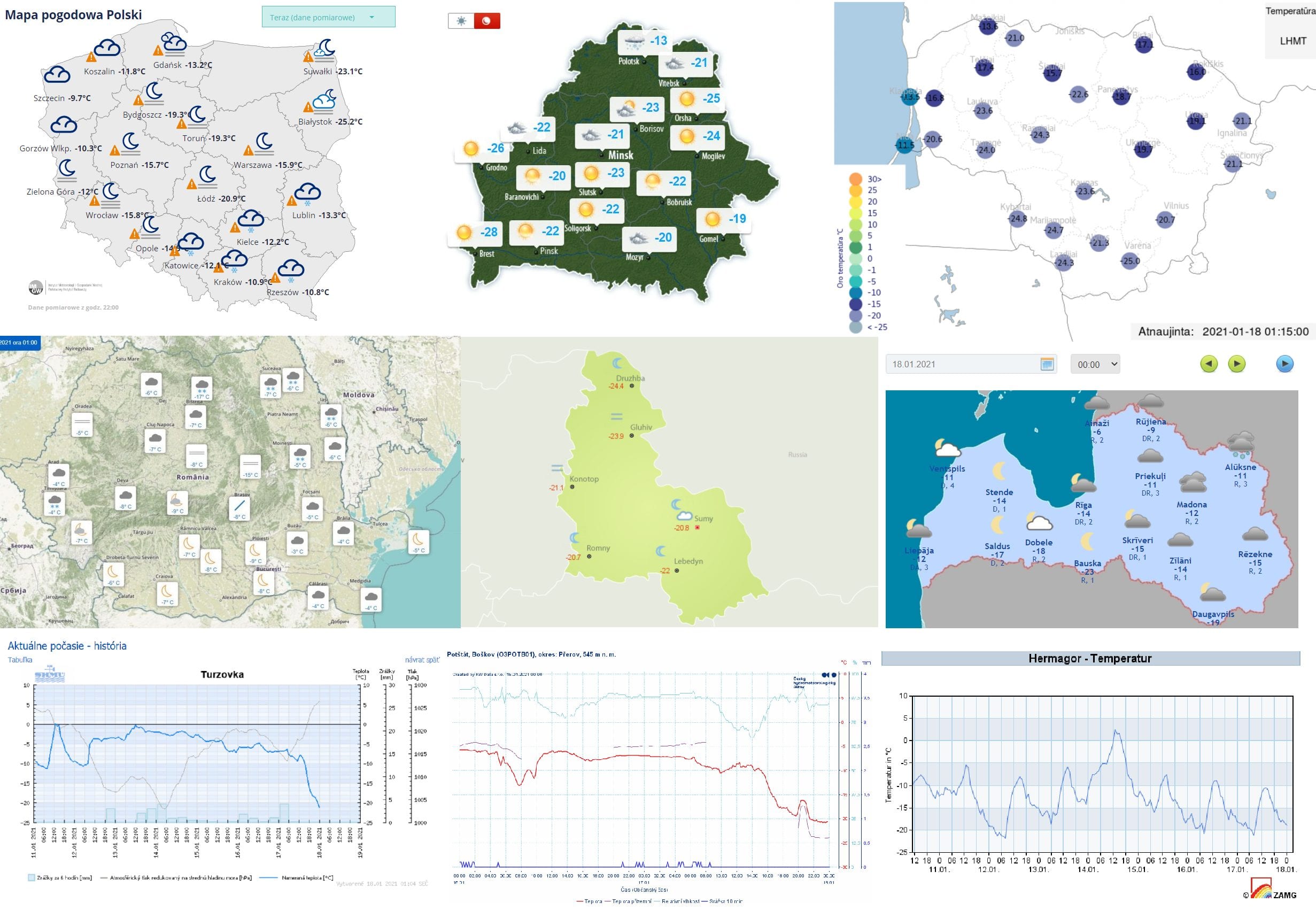 Because of enormous interest of visitors of Mkweather, we have started the first big extreme frosts watch – in this case watch of potential the coldest night of a season in continental Europe, if however, next round of frosts won´t be next days again confirmed /https://mkweather.com/2021/01/17/a-big-comeback-of-cruel-winter-30celsius-around-1-february-2021-the-second-peak-is-confirming-2021//.
Around midnight (00:00) from Sunday to Monday, 17.-18. January 2021, the most severe frosts are reported from Slutsk, Belarus, -25,8°C and Bialystok and Suwalki, Poland, -25,2°C (although in Suwalki was this temperature reported at 21:00). Scenarios of 30-degree frosts in Poland are therefore fulfilling and only 4,8°C is missing to -30,0°C /https://mkweather.com/2021/01/17/strong-signals-from-icon-eu-at-least-in-one-station-could-reach-29-30celsius-at-2m-agl-this-night-in-poland-2021-winter/; https://mkweather.com/2021/01/17/poland-the-coldest-night-since-2012-is-here-after-27c-on-sunday-below-30c-on-monday-expected-extreme//.
Situation is critical in Lithuania (Varena, -25,0°C), Latvia (Jelgava after sunset -24,4°C) and northeastern Ukraine (Druzhba, -24,4°C), too.
In Slovakia, temperatures have dropped up to -21,6°C (Turzovka), but the famous frost station in Oravská Lesná already reports -21,1°C. Potštát – Baškov in Czechia, in Ostrava region reports -21,0°C and temeprature is decrasing.
In Austria, frontal system with snowing already has come, but in Hermagor, temperature is still very low, -18,9°C.
Romania reports snow system, too, but Caehlau Toaca reports frezing -19,1°C still. In northern Hungary, -15°C has been overcome.
Until the morning, exceptional temperatures are expected in neighboring part of Poland, Belarus and Latvia – below -30°C, rarely up to -32°C.
In Slovakia and Czechia, temperatures should drop up to -30°C according to last estimates.
In Romania and Austria, frosts will be probably destroyed by snowfall and Hungary should surprise with frosts below -25°C in northern areas. Similarly, snowing should stop decrease of temperatures in parts of Latvia (and Estonia).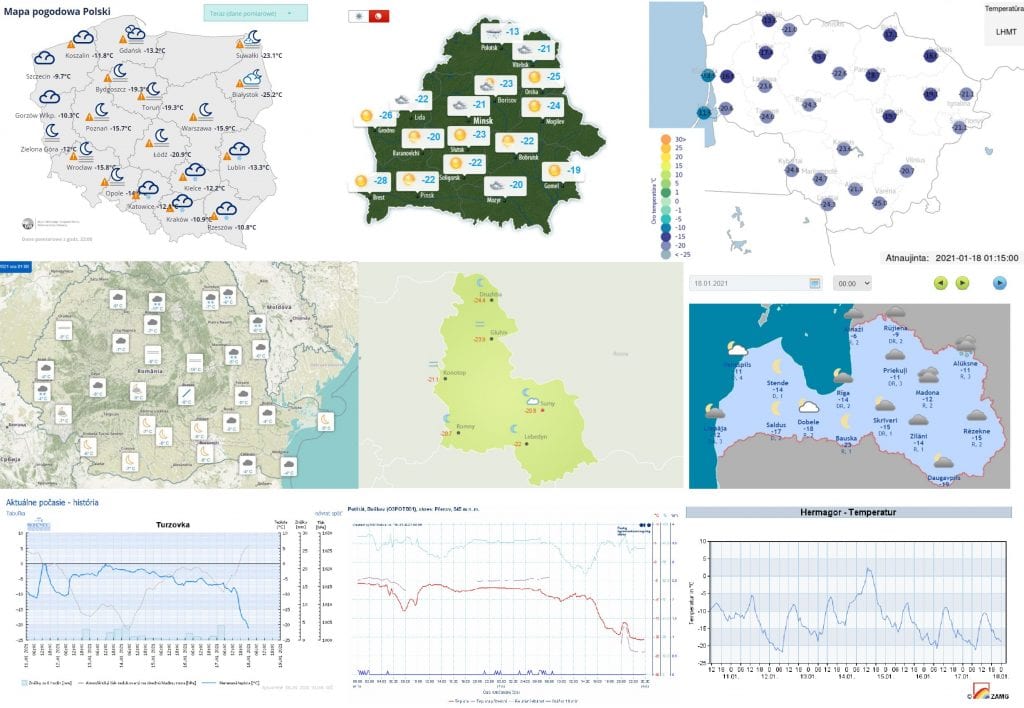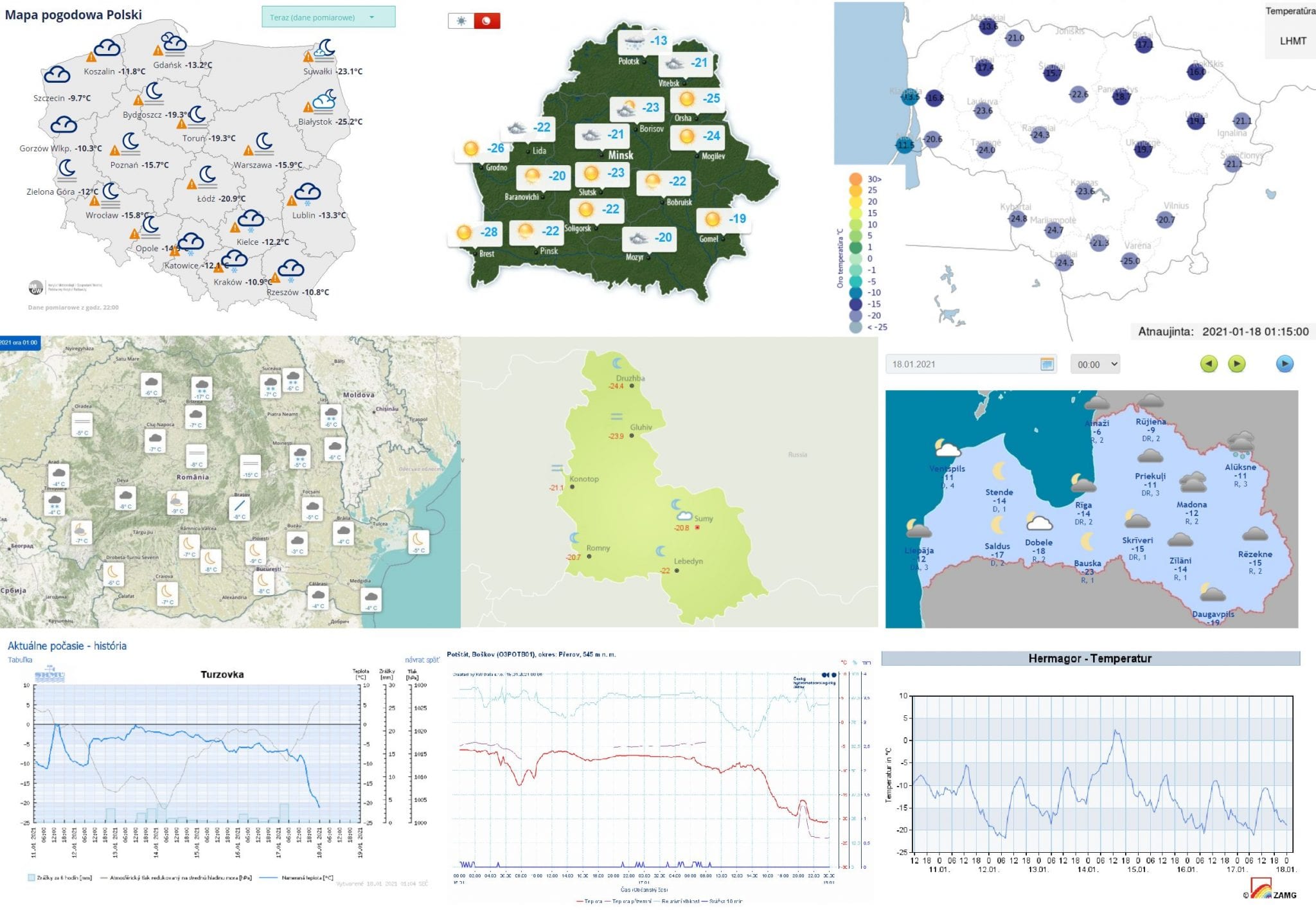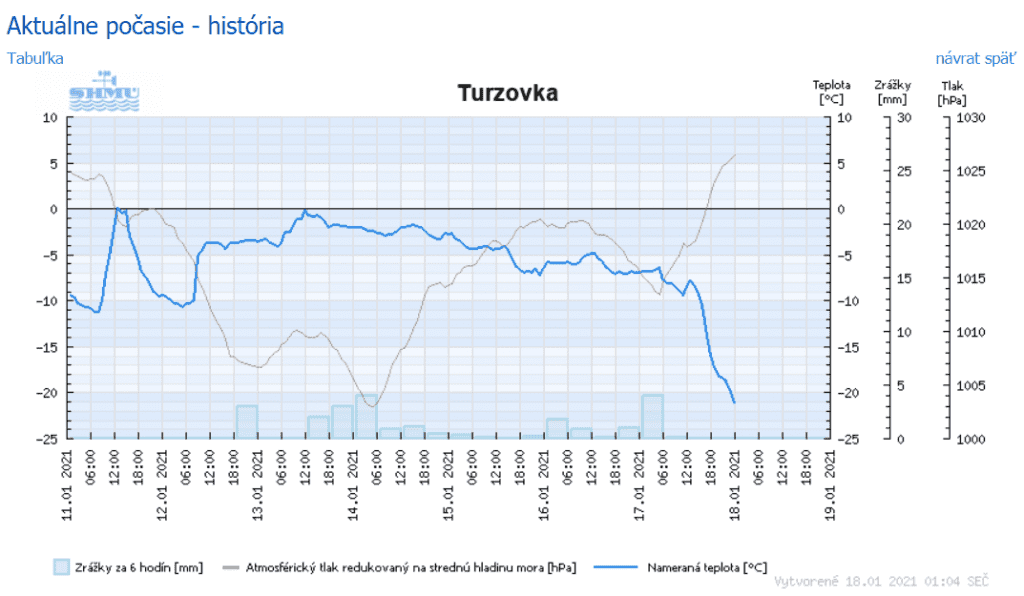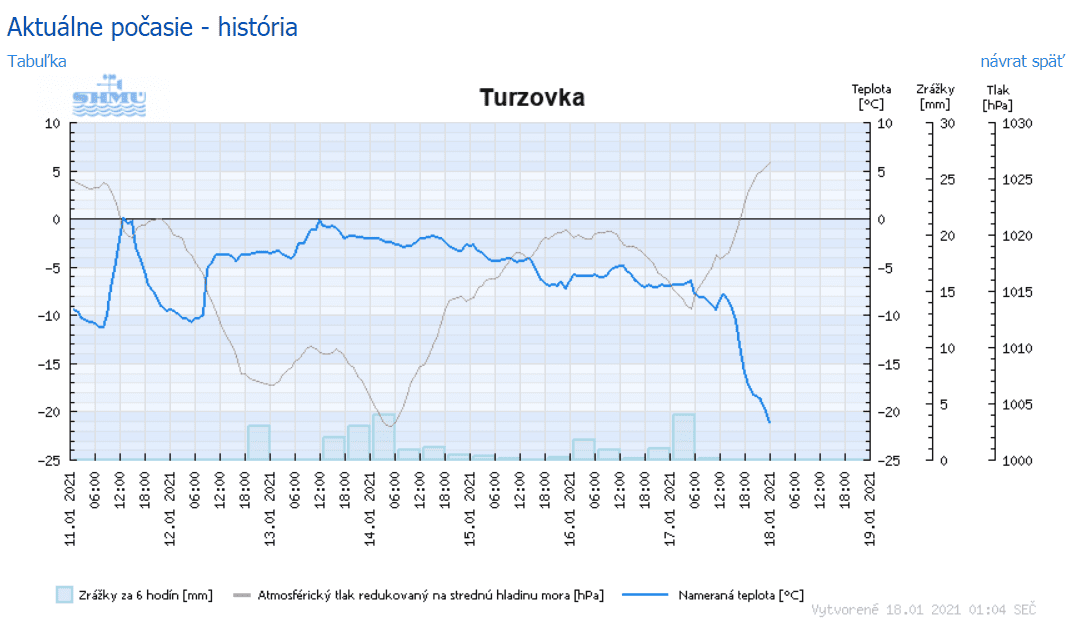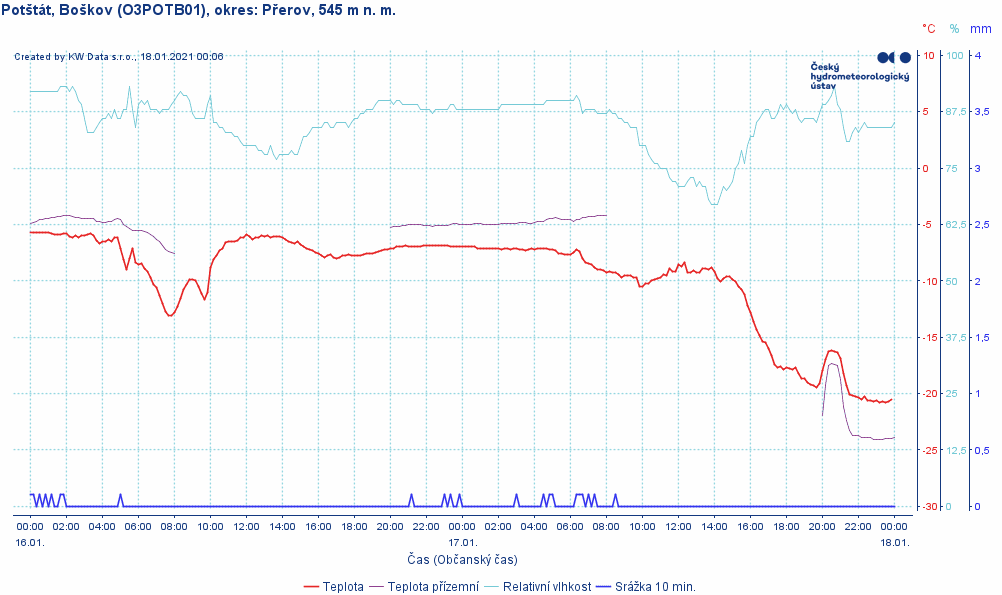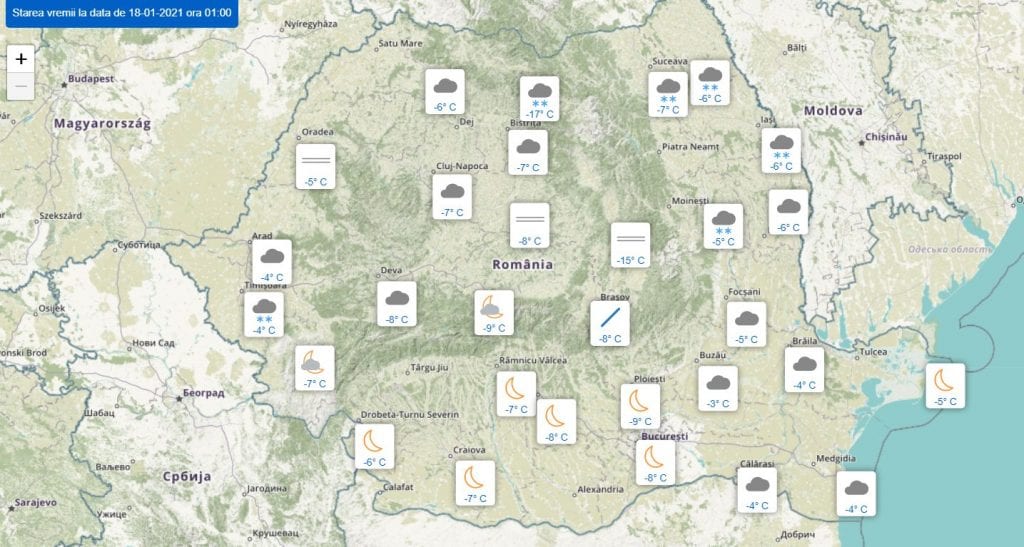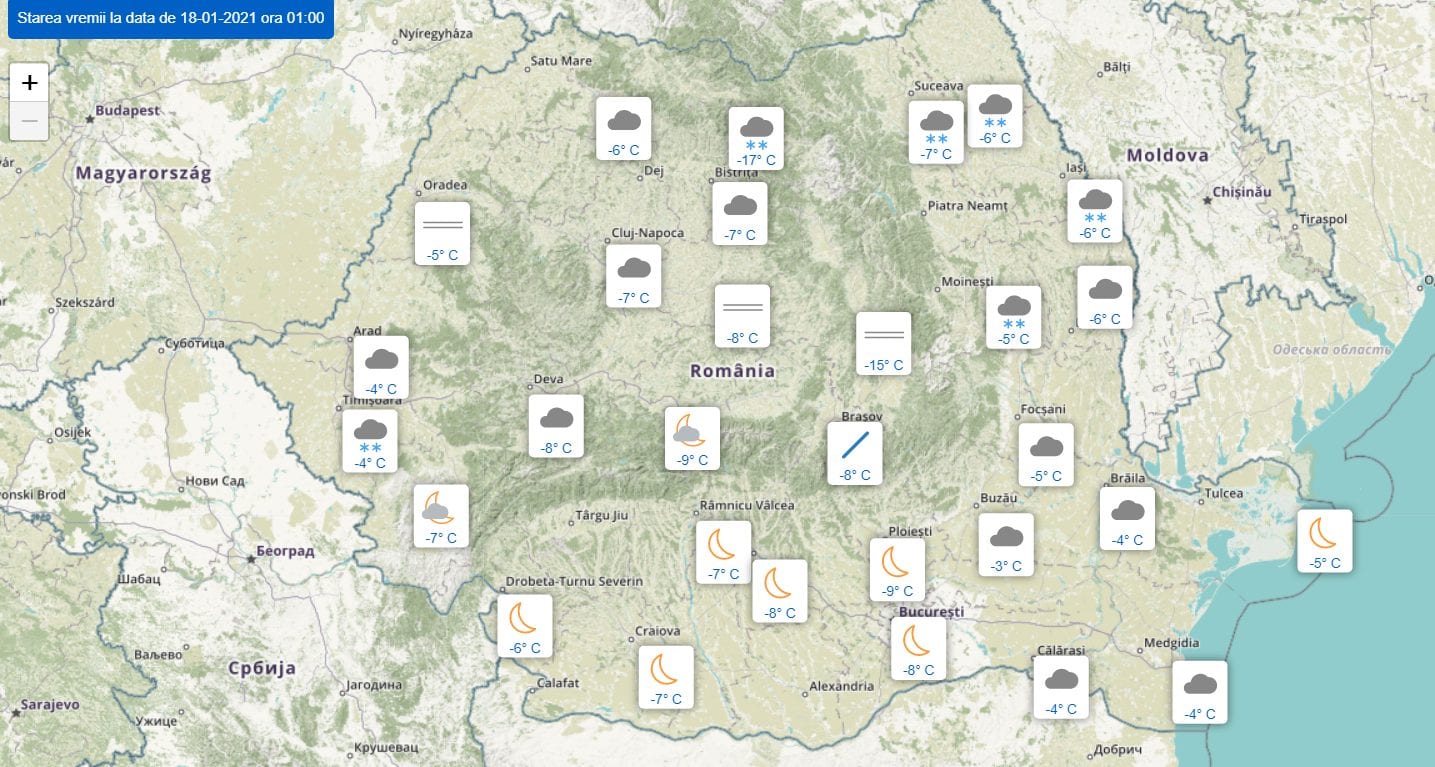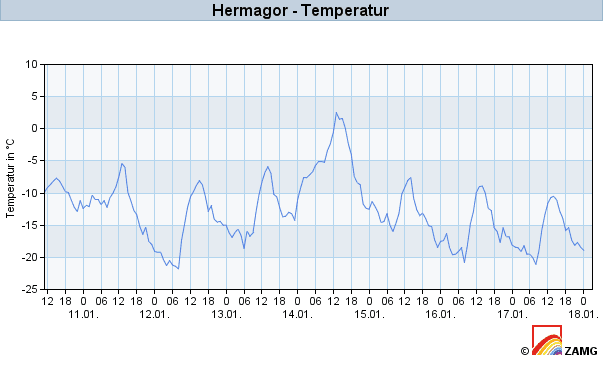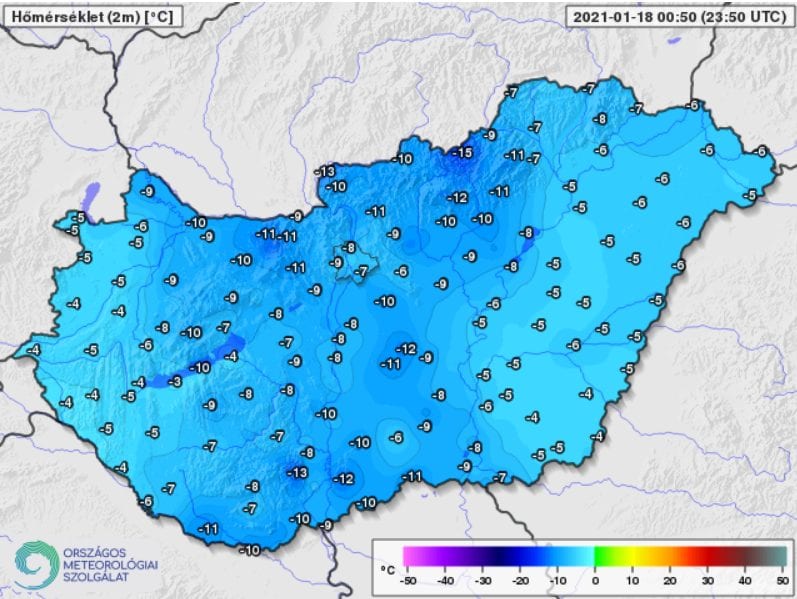 Read more: