A long-term forecast for Europe until 31. January 2022
In the last ECMWF 6-week forecast for Europe, it has appeared for a stronger NAO+ phase between 10.-25. January 2022, with a very cold Mediterranean, but gradual warming in northern and later mid-latitudes of the continent /https://mkweather.com/ecmwf-6-week-forecast-for-europe-until-24-january-2022//.
Currently, chances for NAO+, such as NAO- both will persist until the end of January 2022, which should mean more southern stormtrack of Icelandic cyclone and a shift of the coldest regions above Central or Eastern Europe.
Just above Central and Eastern Europe should hit in January 2022 the strongest and longest frosts, according to ECMWF, while much of the continent should be temperature neutral, Iberia or Turkey even warm.
Extreme coldwaves are forecasted mainly during the first 3 weeks of the outlook: between 20. December 2021 – 10. January 2022.
Just a period around Christmas and New Year 2021-2022 should bring an absolute peak of Winter 2021/2022.
Long-term winter forecasts for Europe should be therefore fulfilled /https://mkweather.com/winter-2021-2022-forecast-for-europe-early-extreme-arctic-and-siberian-blasts-and-blizzards-late-dry-and-very-warm-conditions/; https://mkweather.com/winter-2021-2022-forecast-for-northern-hemisphere//.
An important factor in Central and Eastern Europe in January 2022 should be a created snow cover from the previous – late-December and early-January coldwaves, which brings not only extreme frosts but blizzards, too /will be updated already in the next Mkweather articles/.
The first 2 months of the winter therefore should end in Europe relatively cold, colder than average or least neutral, while winter in the USA in December 2021 and January 2022 is forecasted to be very weak, so far /https://mkweather.com/the-long-term-forecast-for-the-usa-until-31-january-2021-mostly-warm-christmas-and-new-year-2021-2022//, with a possible "winter heatwaves" or severe storms with tornado outbreaks.
Already in the next 6 Mkweather articles we will look at weather and extremely cold and snowy forecasts for Europe, with a risk of white Christmas and New Year 2021-2022 in many parts of the continent.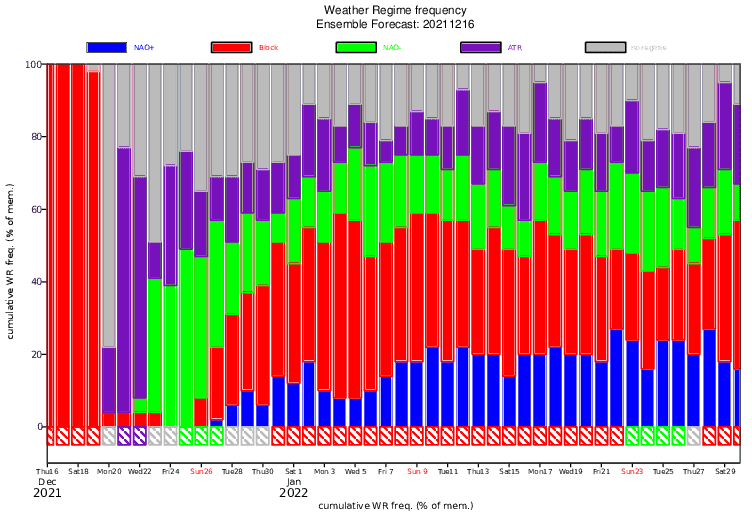 Temperature forecast for weeks between 20. December 2021 – 31. January 2022 /ECMWF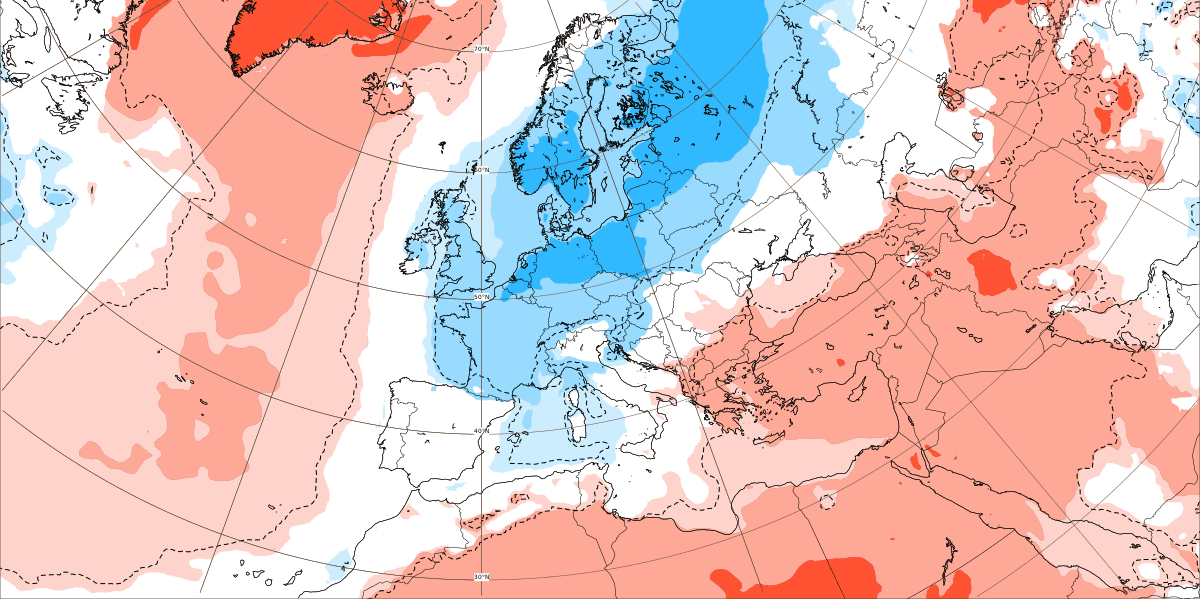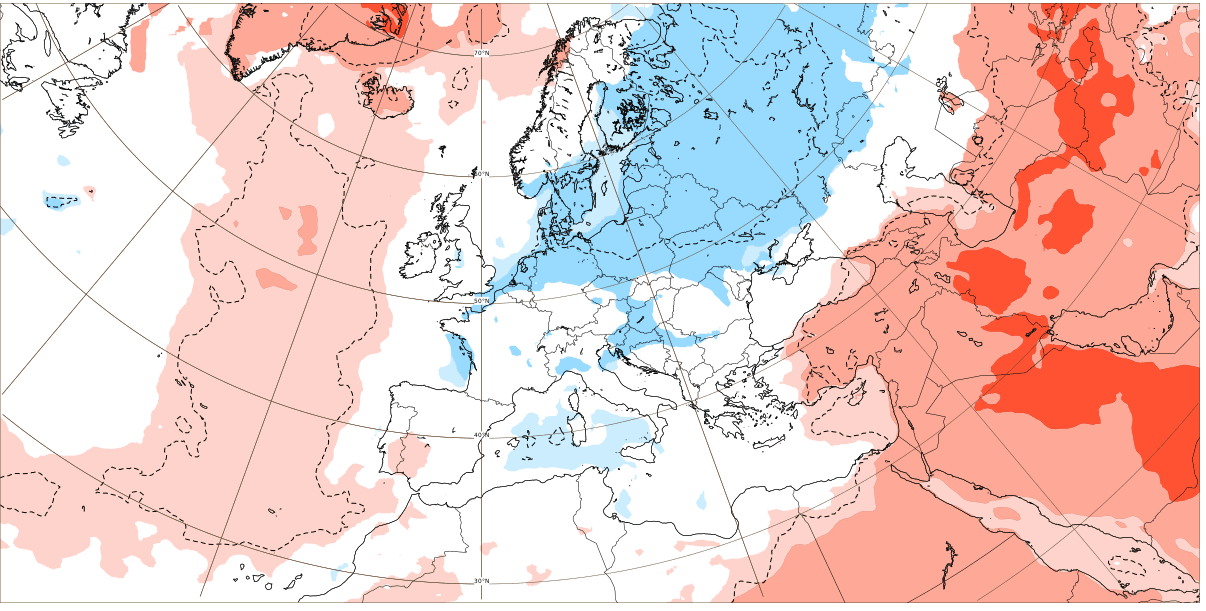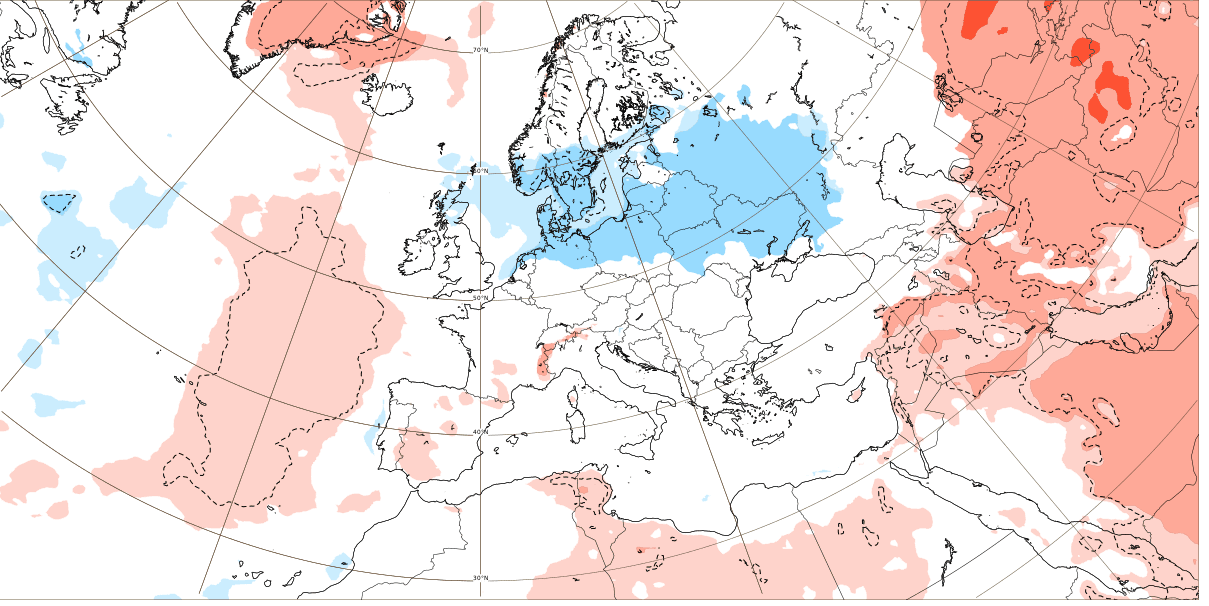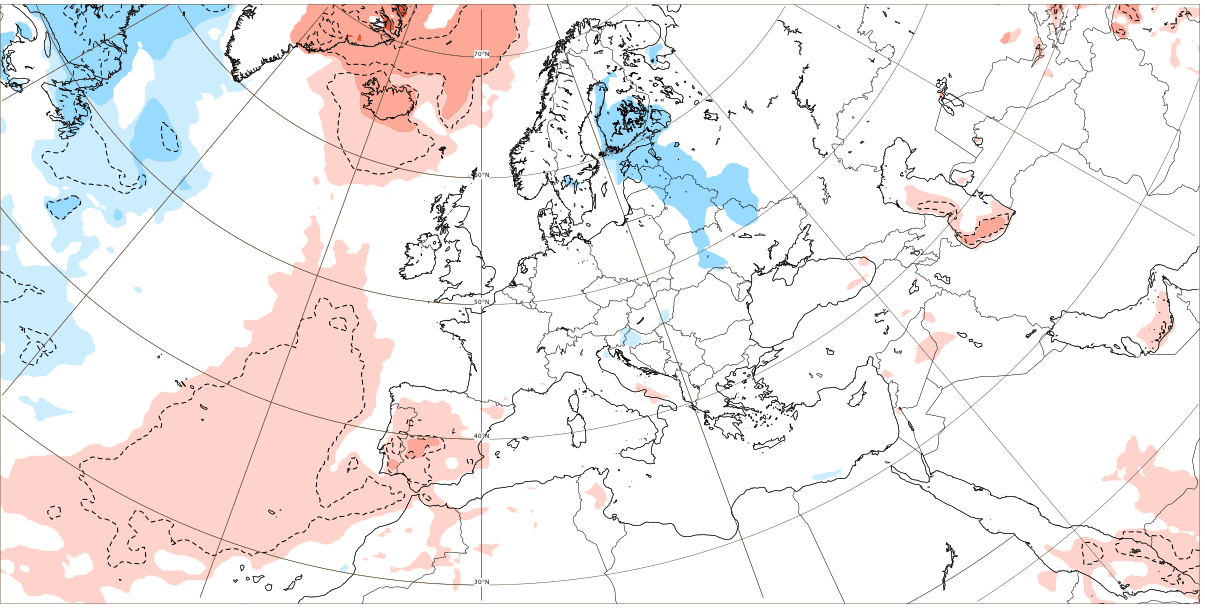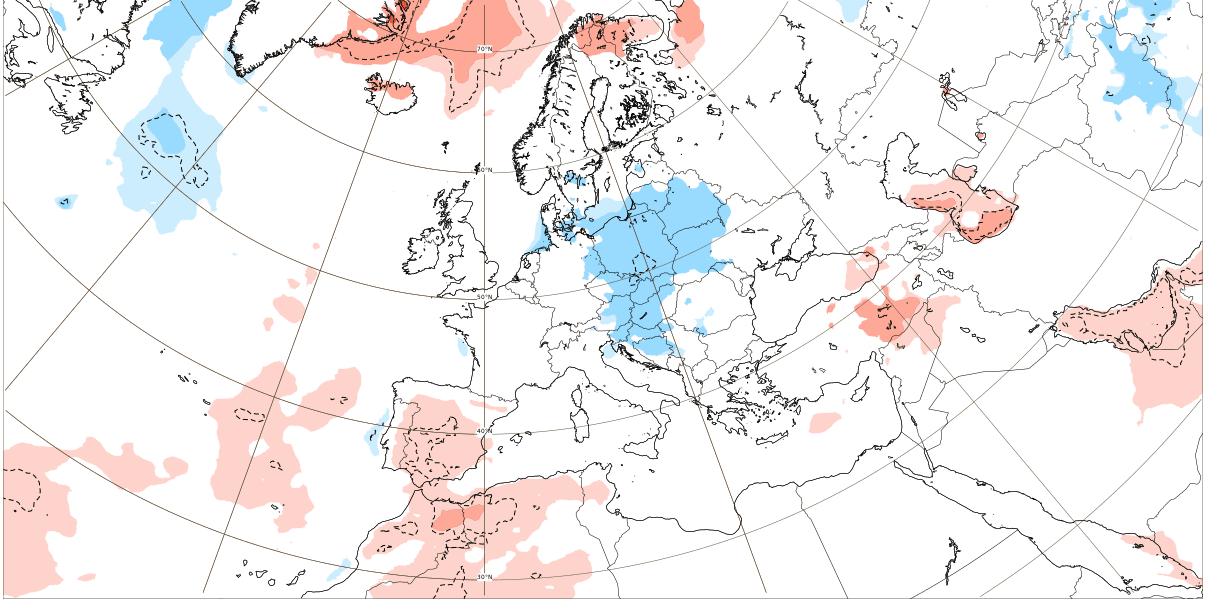 Source: https://apps.ecmwf.int/webapps/opencharts/products/extended-anomaly-2t?base_time=202112160000&projection=opencharts_europe&valid_time=202201310000