After tropical storms, Ana, Bill, Claudette, and Danny, the next, even stronger potential tropical cyclone is developing above the Atlantic, with risk not only of hurricane development but too a possibility of strengthening to a Category 3 hurricane, what is a very strong hurricane – and in the first days of July, it is very early.
Expected Hurricane Elsa hits the Caribbean already around Friday, 2. July 2021, a possible development to a Category 3 is forecasted already around Sunday, 4. July 2021 near Cuba and the tropical system probably hit on its parabolic stormtrack Florida and East Coast, the USA around Wednesday, 7. July 2021.
The last time, the Category 3 hurricane hit the USA so early in July 2005. On 5. July when Tropical Storm Dennis developed, it became the earliest date on record for 4 named storms to have formed in the Atlantic. Dennis also broke the record for the earliest development of a category 4 hurricane. With 5 named storms, July 2005 also set a new record for the most Atlantic named storms in any July. /https://www.ncdc.noaa.gov/sotc/tropical-cyclones/200507/.
The year 2005 was with the year 2020 duo the strongest hurricane seasons in all-time history, with 28 / 31 tropical storms. It appears, that in 2021, the next tropical activity records will be broken – possible Hurricane Else will the 5th tropical storm of the year, what will be earlier than in 2005. In 2020, Tropical storm Edouard formed on 3. July, later than currently formed Tropical storm FIVE (Elsa), too.
Not only La nina, but too extremely warm tropical waters, thanks to development during Spring 2021 (something about extreme heat domes in Summer 2021 and circulation in Northern Hemisphere in Spring 2021 we wrote here: https://mkweather.com/50c-in-canada-one-of-the-biggest-heatwaves-in-modern-history-overwrote-national-records-by-5c-9f-lytton-496c/), therefore, Hurricane season 2021 should be even very surprising and show, that estimates for the year 2021 were underestimated (but still with TOP3 season forecast for 2021).
It appears that weather in 2021 around the world is more extreme such as in previous years and climate change has been upgraded, therefore stay safe and watch current forecasts, warnings, news, and advisories.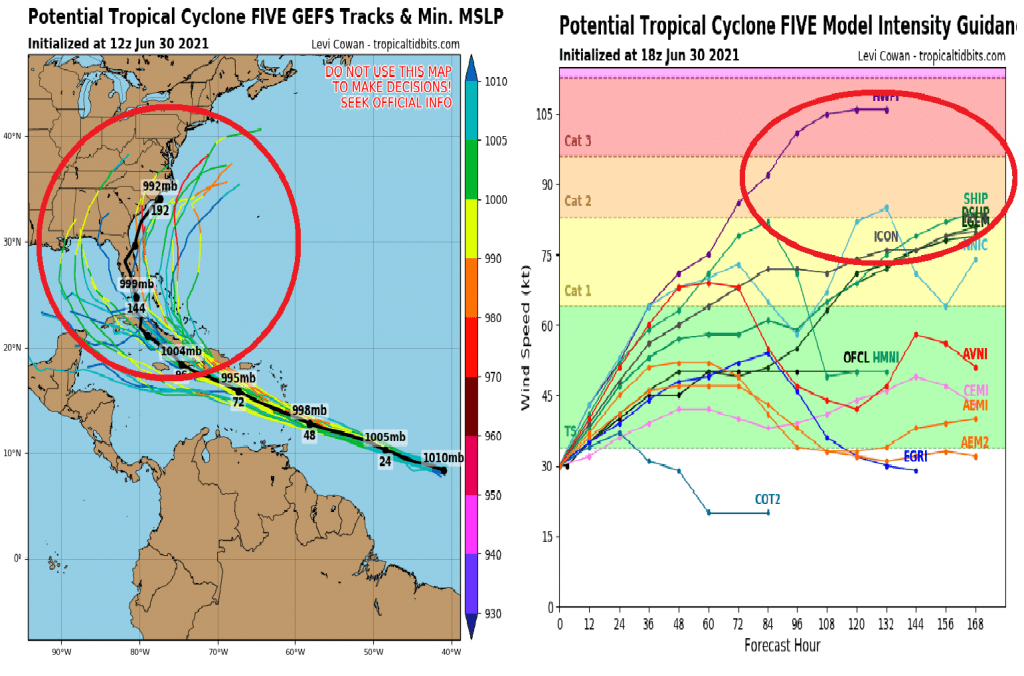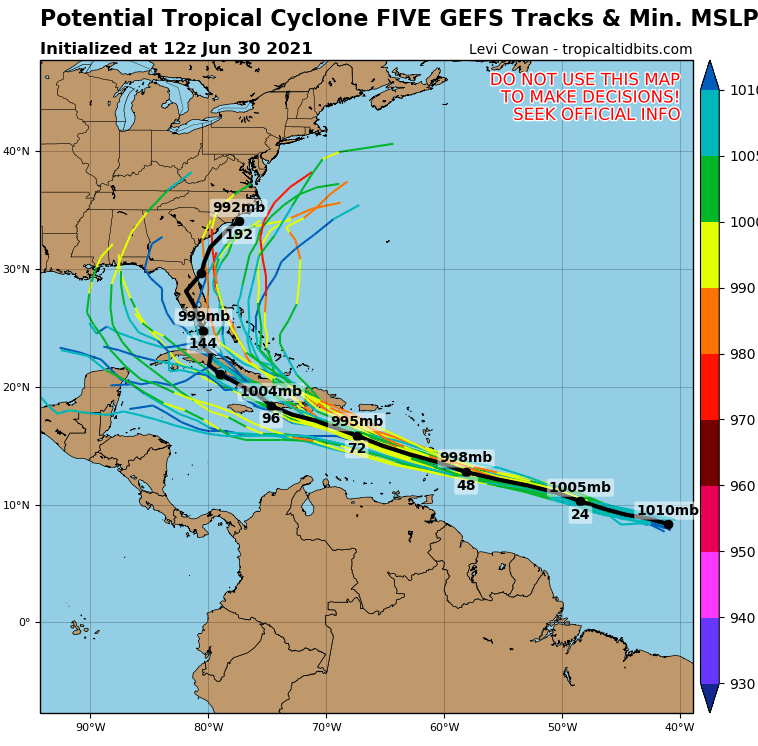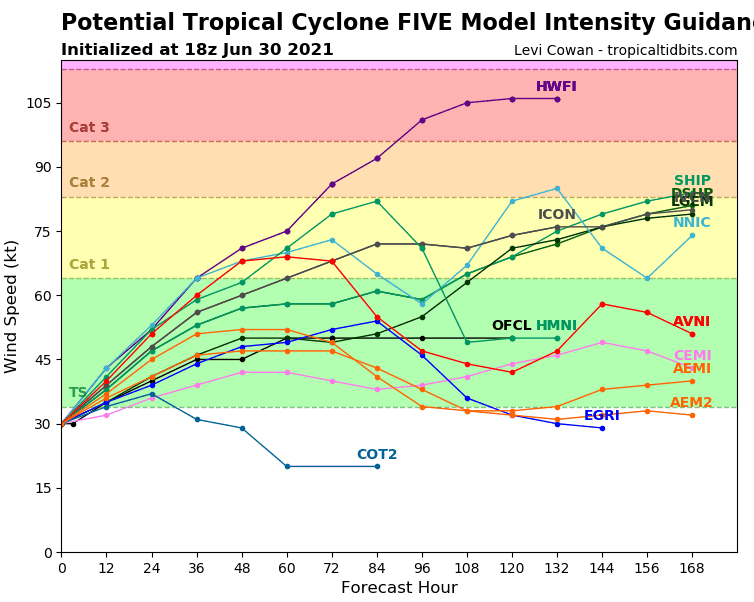 Source: tropicaltidbits.com
(Visited 5 times, 1 visits today)