Forecasts associated with the 3rd expected heatwave in Europe in Summer 2021 haven´t changed a lot – a heatwave is still forecasted between 6.-14. July 2021, in S/SE Europe already from 4. July 2021 /https://mkweather.com/the-3rd-summer-2021-heatwave-hits-europe-between-6-14-july-temperature-records-again-but-cold-british-islands-june-july-2021// and we should look closer into estimated regional maximum temperatures.
In the Mediterranean from Portugal, Spain through Italy, Greece, and Turkey, maximum temperatures around +45°C are forecasted, for now (aren´t excluded possibilities up to +48°C in Spain, Italy, or Turkey, regionally).
In Balkan and Hungary, the heatwave will be similar such 2 June heatwaves, with maximum temperatures up to +42°C in Balkan countries and +40°C in Hungary, maybe 1-2°C higher.
Central Europe excluding Hungary (+40°C) and western Germany (+28°C) should be happy from +30/+38°C, with a peak around 7.-8. July 2021.
Very hot will be in Scandinavia and Baltic region, too, up to +32°C, Ukraine should see later up to +37°C.
Only British Islands stay colder, with possible maximum temperatures up to +25°C, maybe +26°C in the London region around 9. July 2021.
Mainly in the Mediterranean will be worsening drought and wildfire season, while continental Europe is waiting after heatwave the next round of violent storms, according to current forecasts /https://mkweather.com/storm-forecast-for-europe-for-the-1st-half-of-july-2021-severe-storms-in-wider-alpine-region-already-on-sunday-then-storm-round-in-central-europe-between-8-14-july//.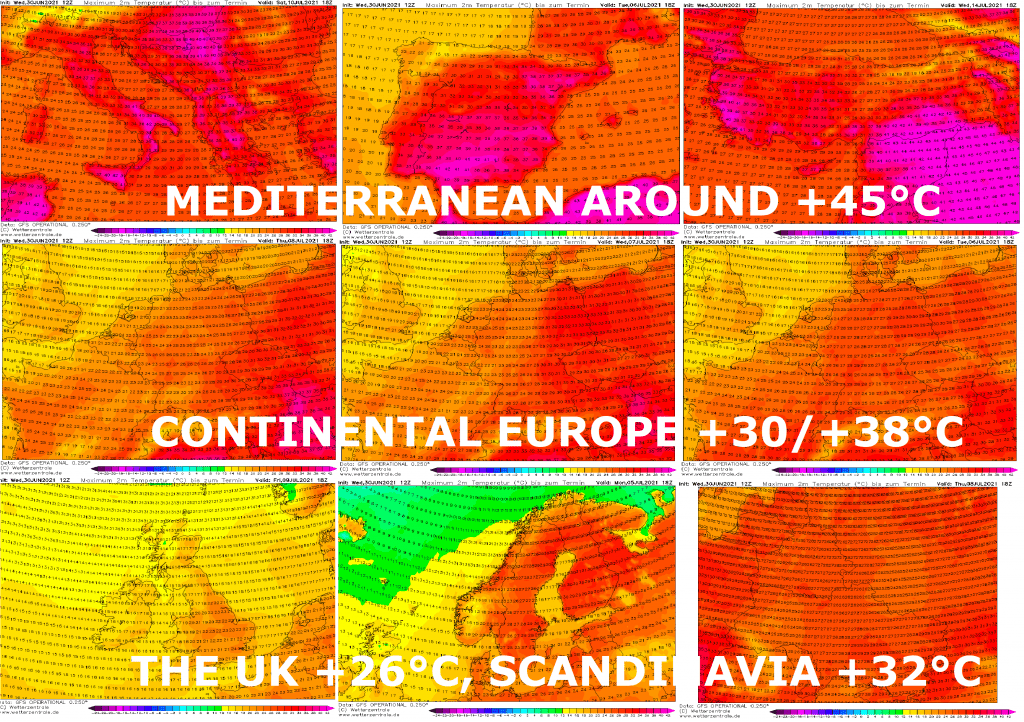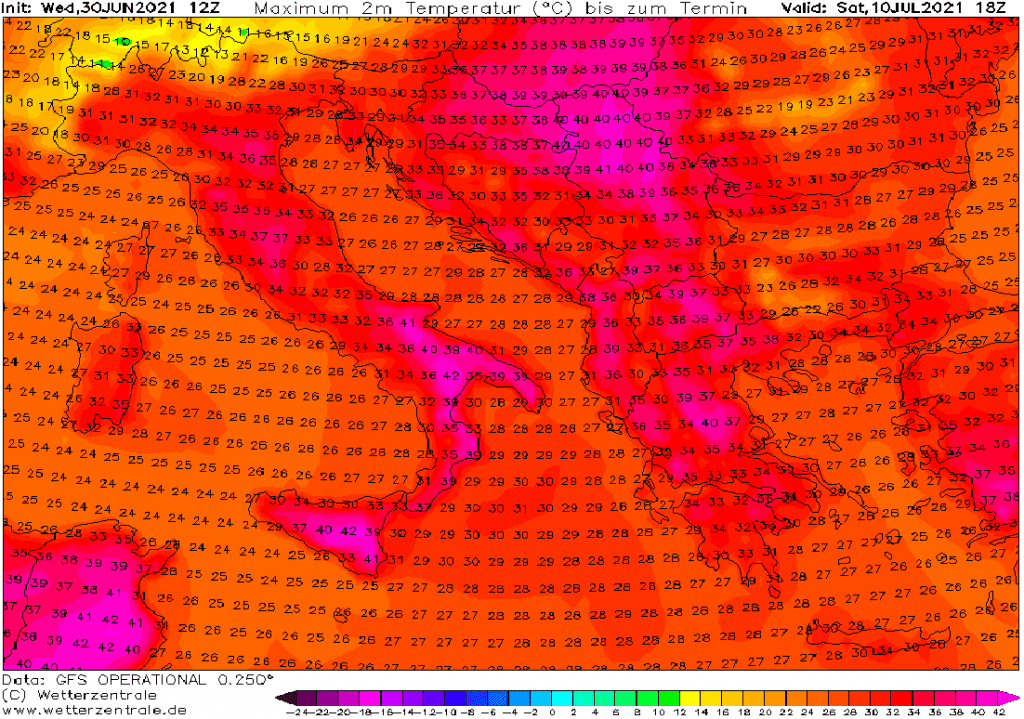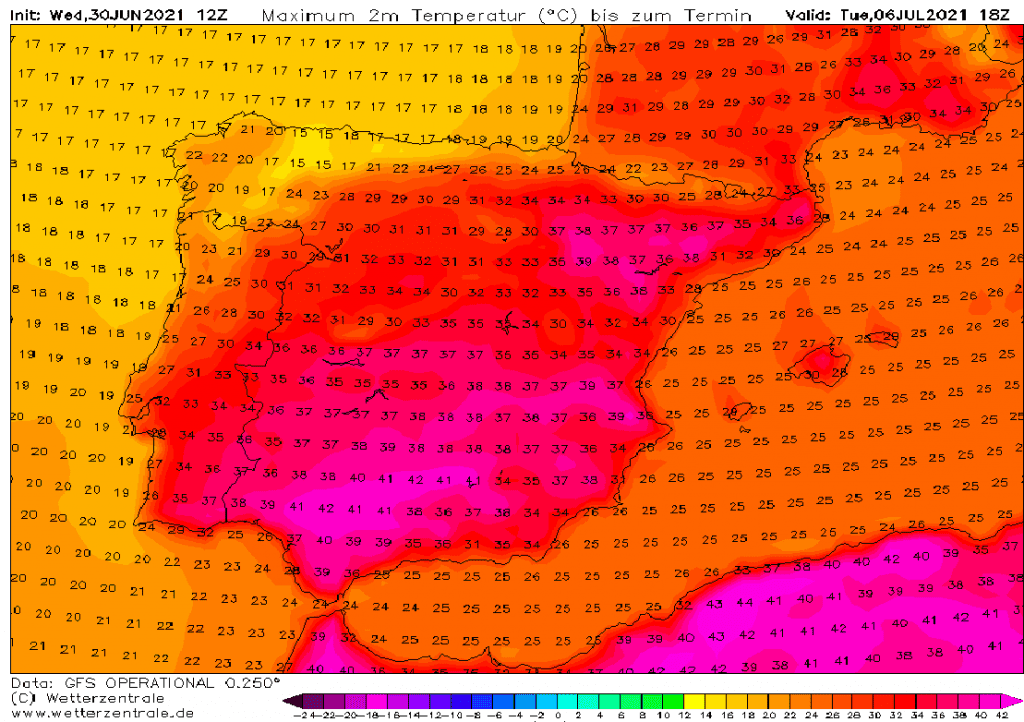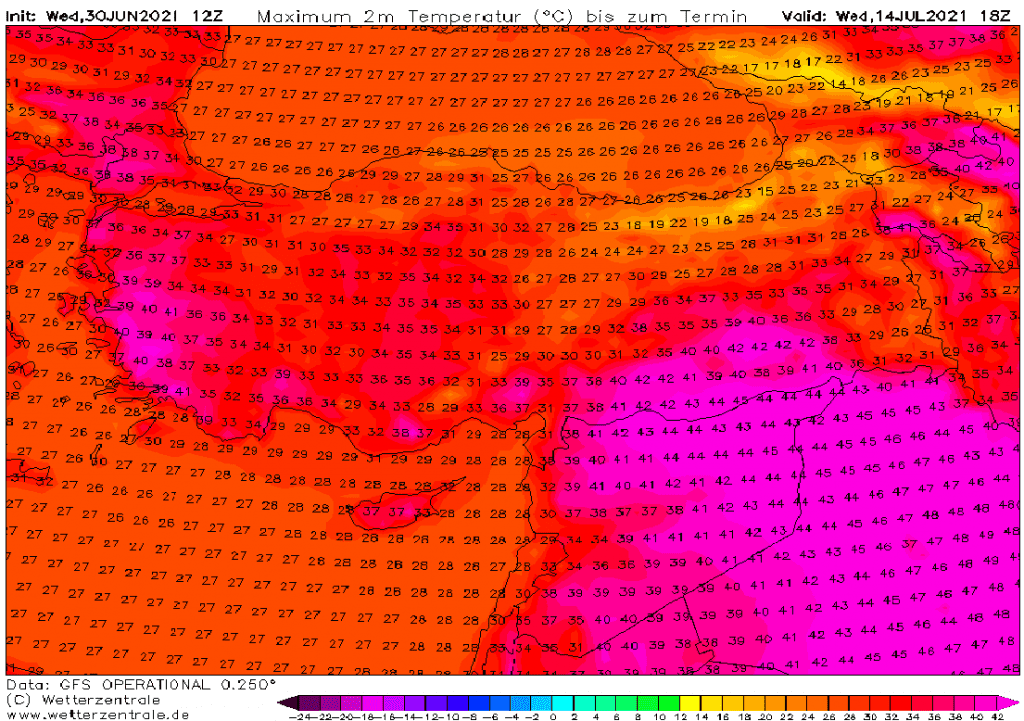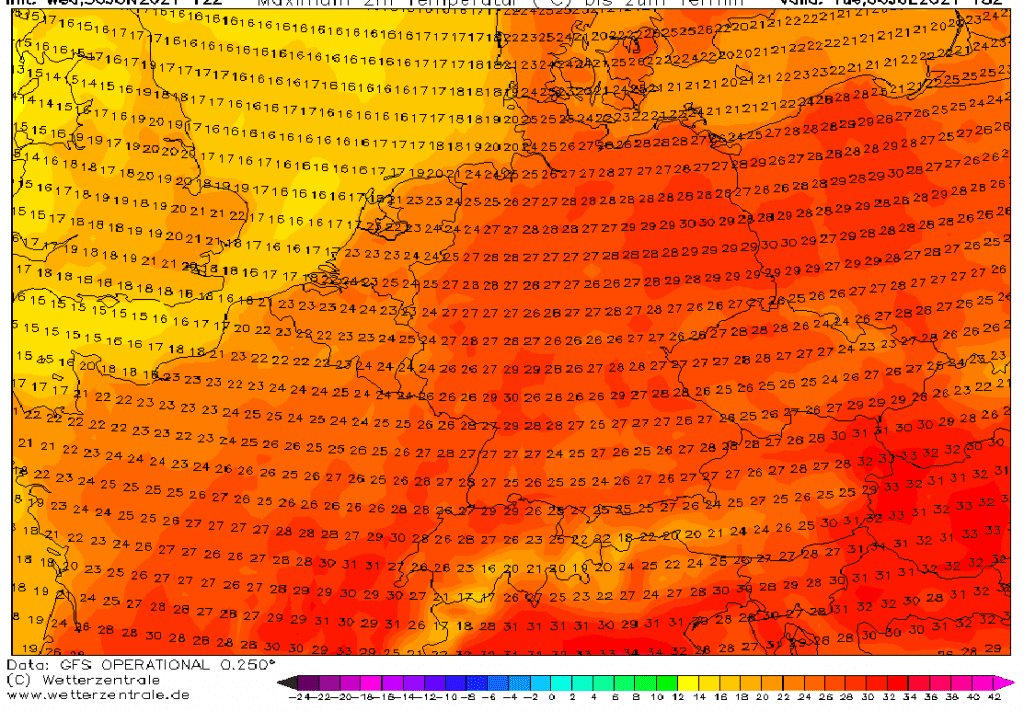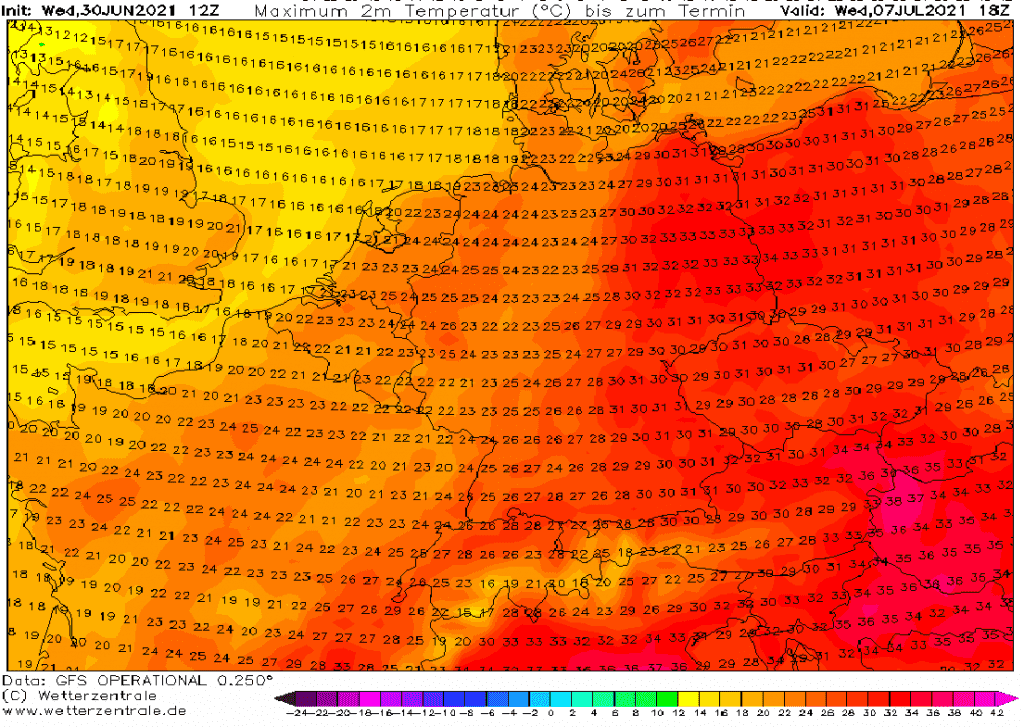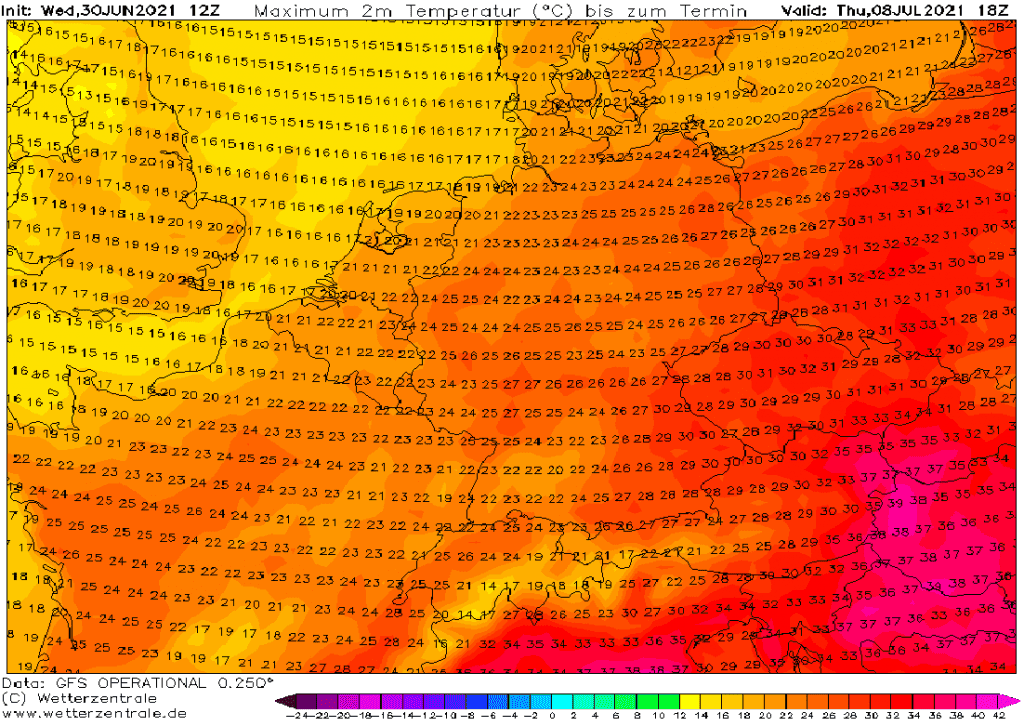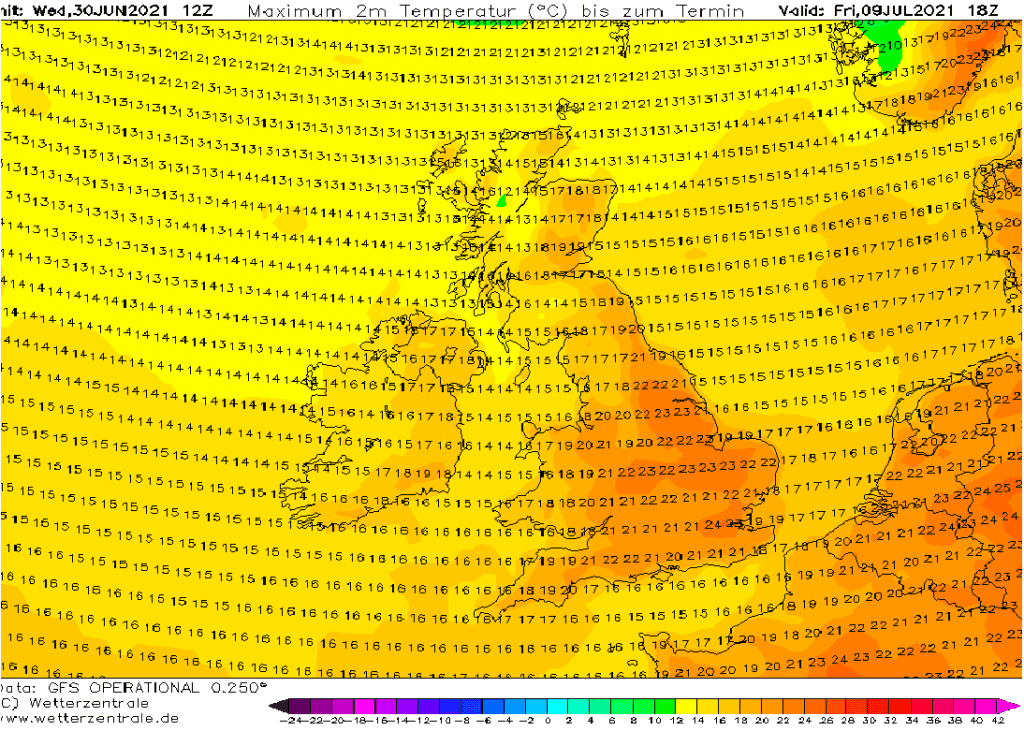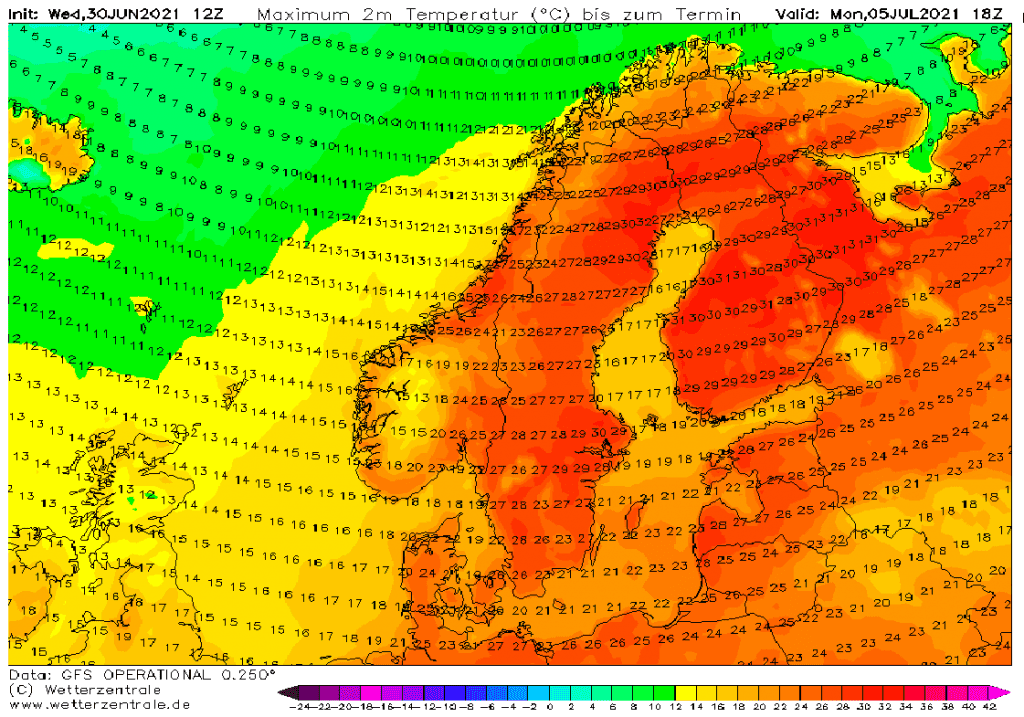 Source: wetterzentrale.de
(Visited 7 times, 1 visits today)