Meanwhile Northwest, West, North and Central Europe will be bothered by windstorms and coldwaves during the next weeks, East of Europe can alive really hot moments, in many parts maybe the hottest of the year 2020!
Very late heatwaves are not expecting only during last August 2020 days in Eastern Europe, but too during the September 2020, when advection of extremely hot air will be regenerating over Ukraine, Belarus, Baltic states and Caucasian area and Russia too.
At the end of August, temperature in 850 hPa more than 20°C air mass will move over parts of Ukraine, Belarus and Lithuania. It can be linked with maximum temperatures up to 38°C in Ukraine, +36°C in Belarus and +32/+34°C in Lithuania, Latvia and Estonia.
Kyiv maximum temperature from the year 2020 is now only +34,1°C from 20. August 2020 and hasnt been more than +32,5°C from 12. June 2020.
Moscow is experiencing with really cold summer, with maximum temperature only +31,4°C from 17. June 2020. Situation with fires and +40°C temperatures such before 10 years was during summer 2020 unimaginable.
However, parts of southern Russia this year was experienced with really high temperatures. Northern from Caucasus was in July measured +44,1°C, only 1,5°C below national temperature record /https://mkweather.com/2020/07/15/crazy-weather-in-russia-after-44c-arrived-destructive-tornadoes-temperature-stopped-only-17c-below-national-record-from-deadly-2010//.
Similar tempertures such as at the end of August 2020 could repeat according to GFS in the region during the second September´s pentade, with the next round of possible temperature records of summer season, but to for these days of September too, because region used to have much lower temperatures at this time according to long-term averages.
While in the most of Europe came peak of the summer 2020 at the end of July or in August 2020, in Eastern Europe it can be thanks to extreme strong Atlantic hurricane season even in September 2020.
Expected maximum temperatures over Eastern Europe according to GFS during the hottest days from 16-day outlook /wetterzentrale.de: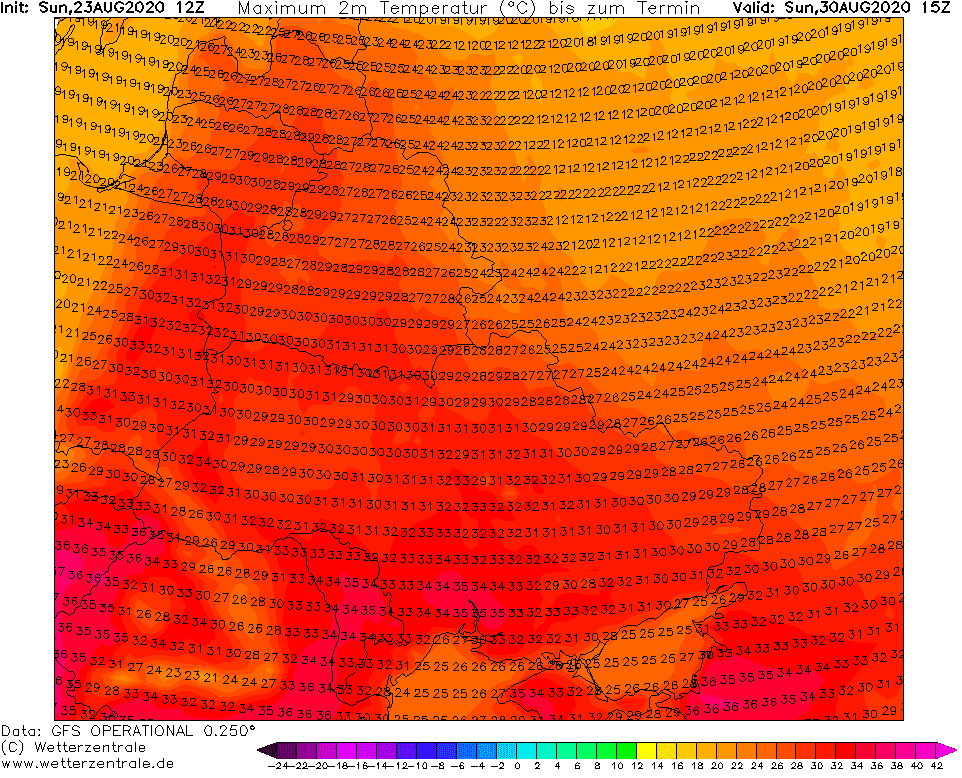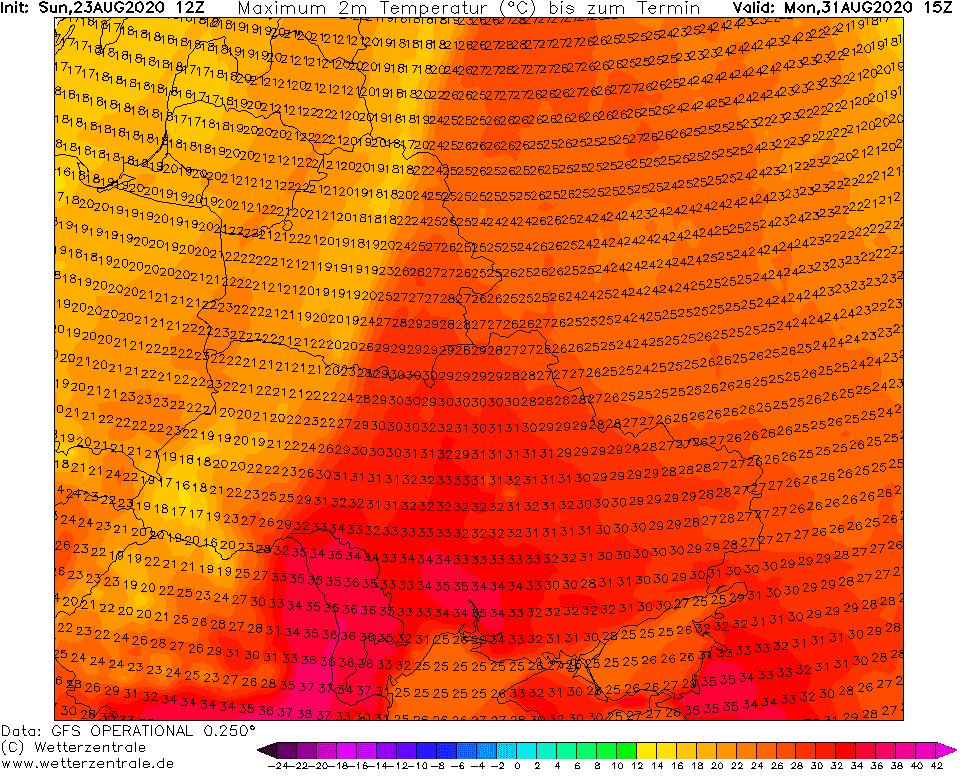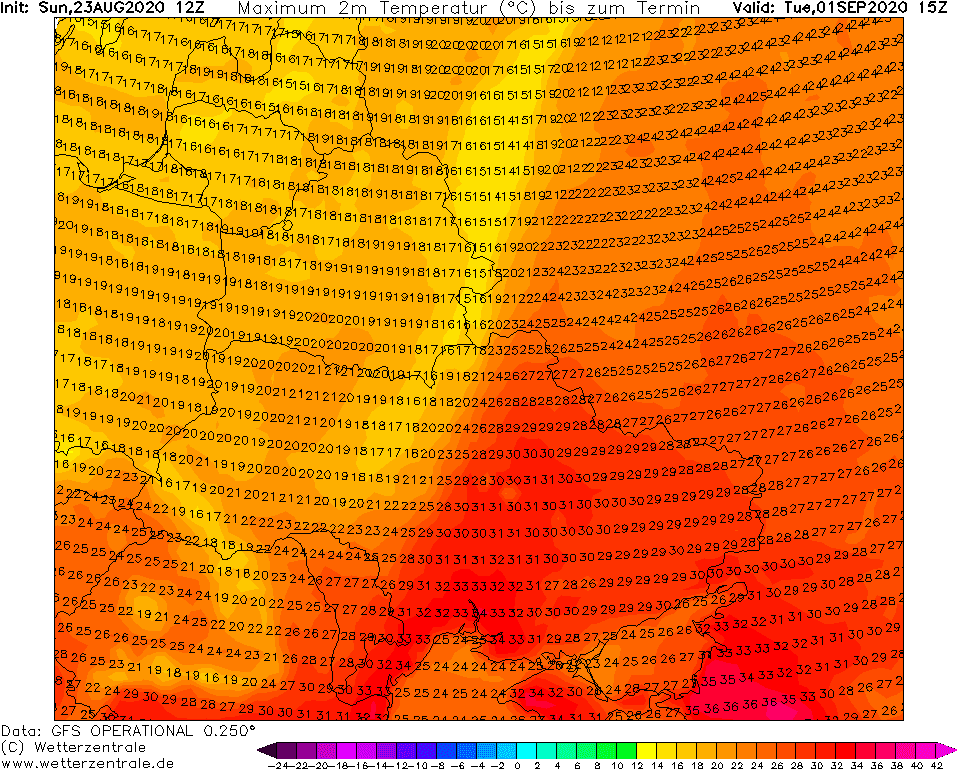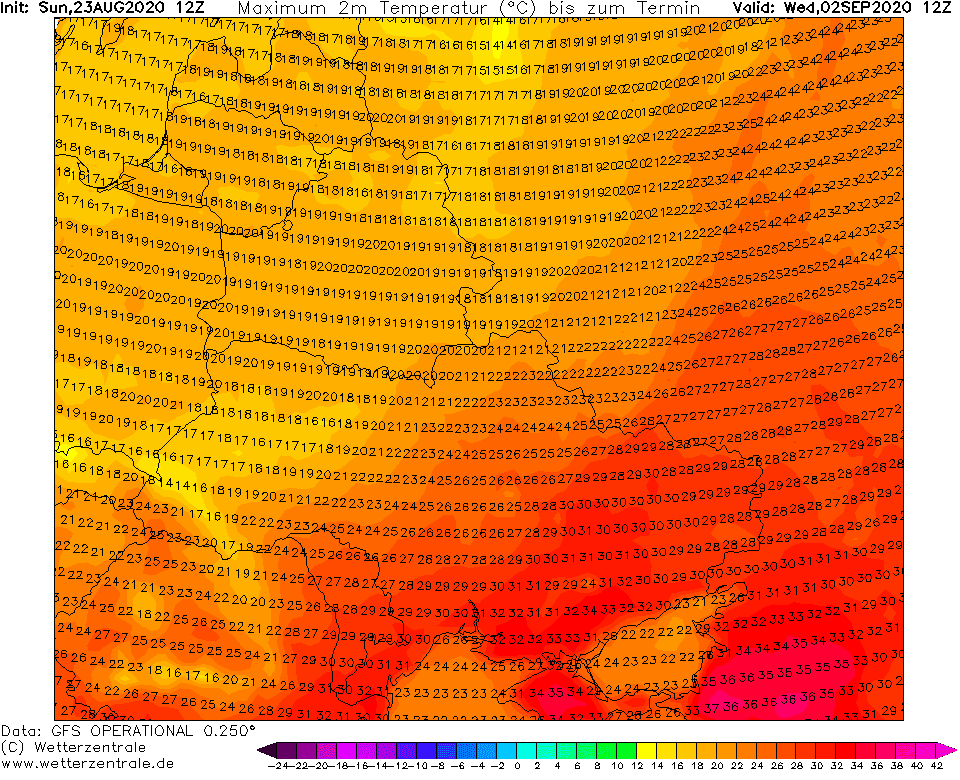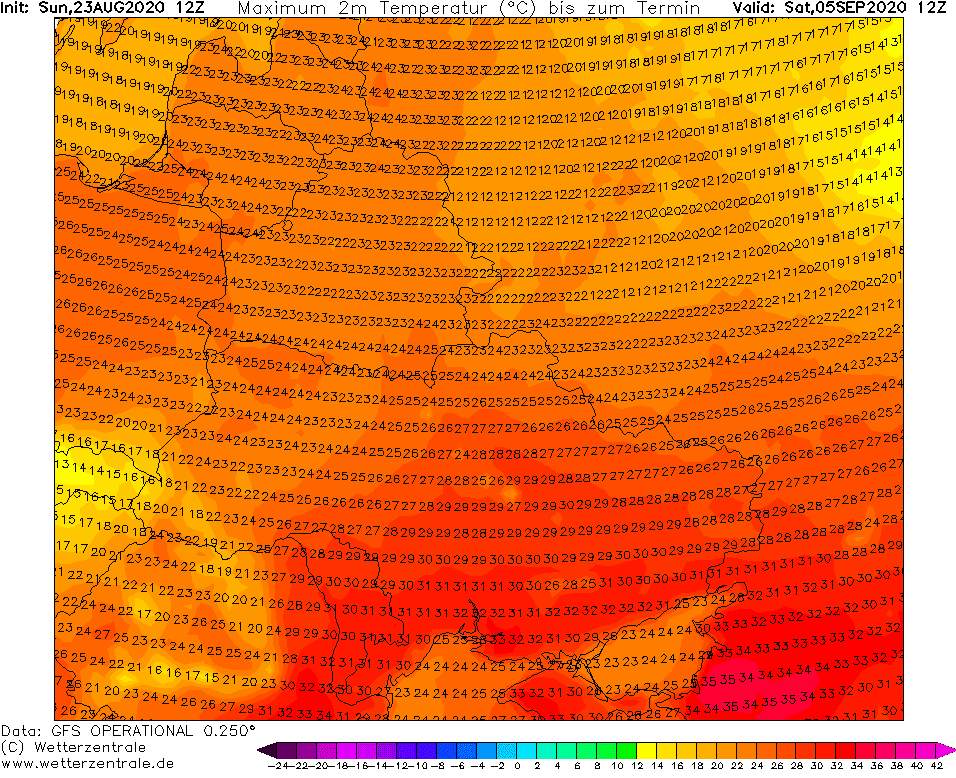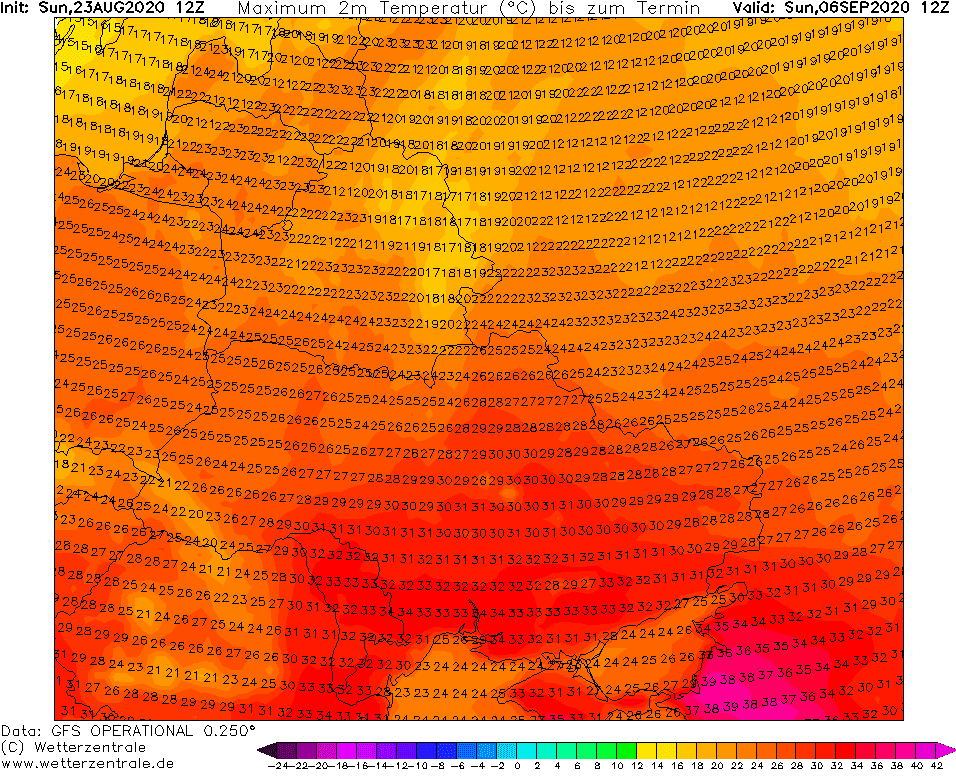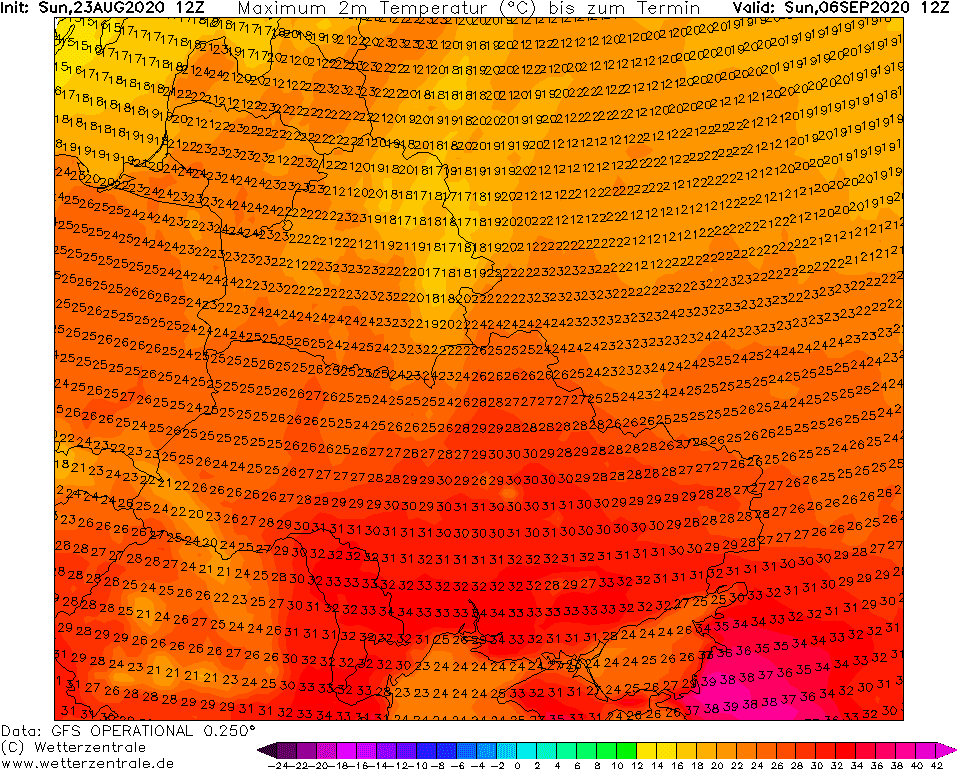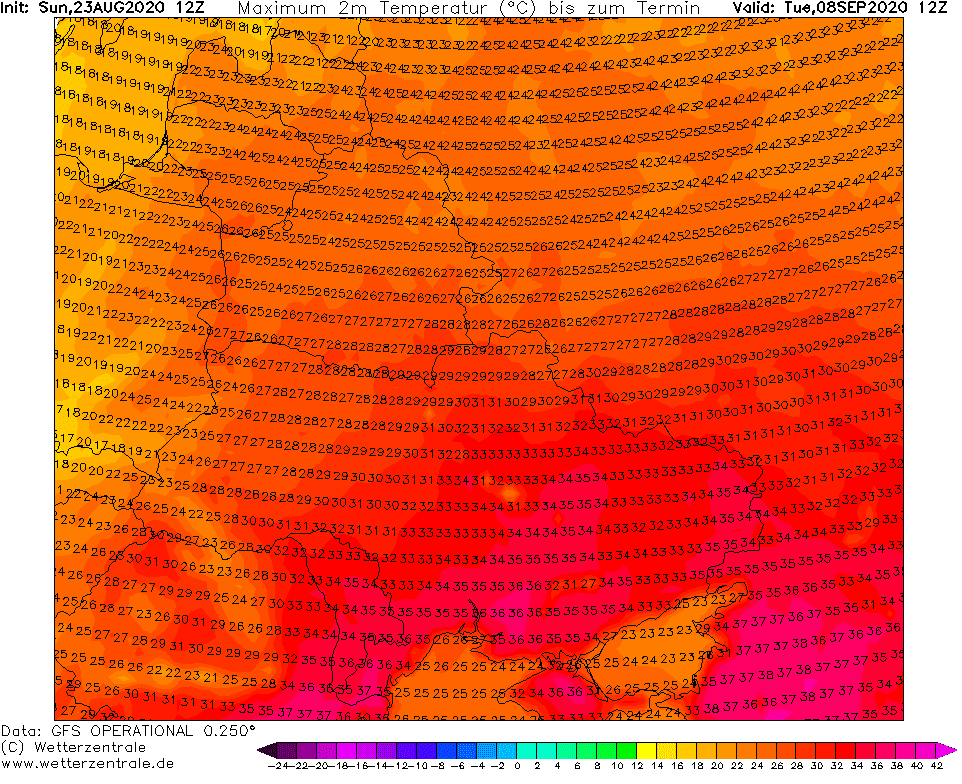 Temperature in 850 hPa and anomaly of temperature in 2 metres above Europe during the peaks of expected Eastern-European heatwaves /wxcharts.com: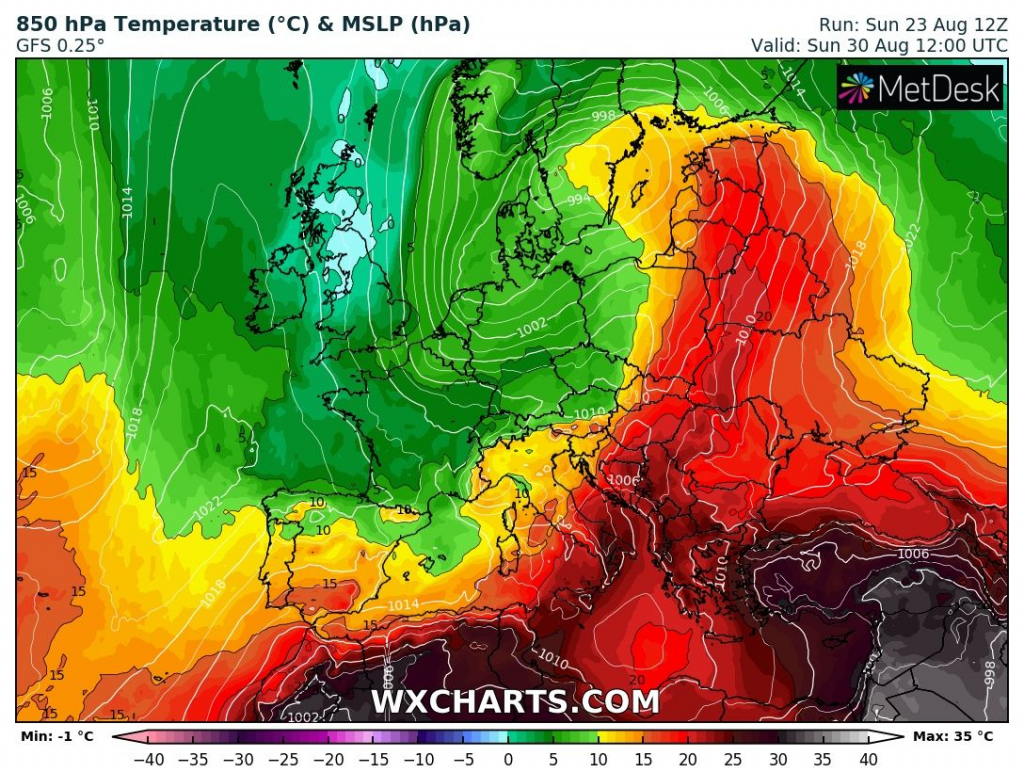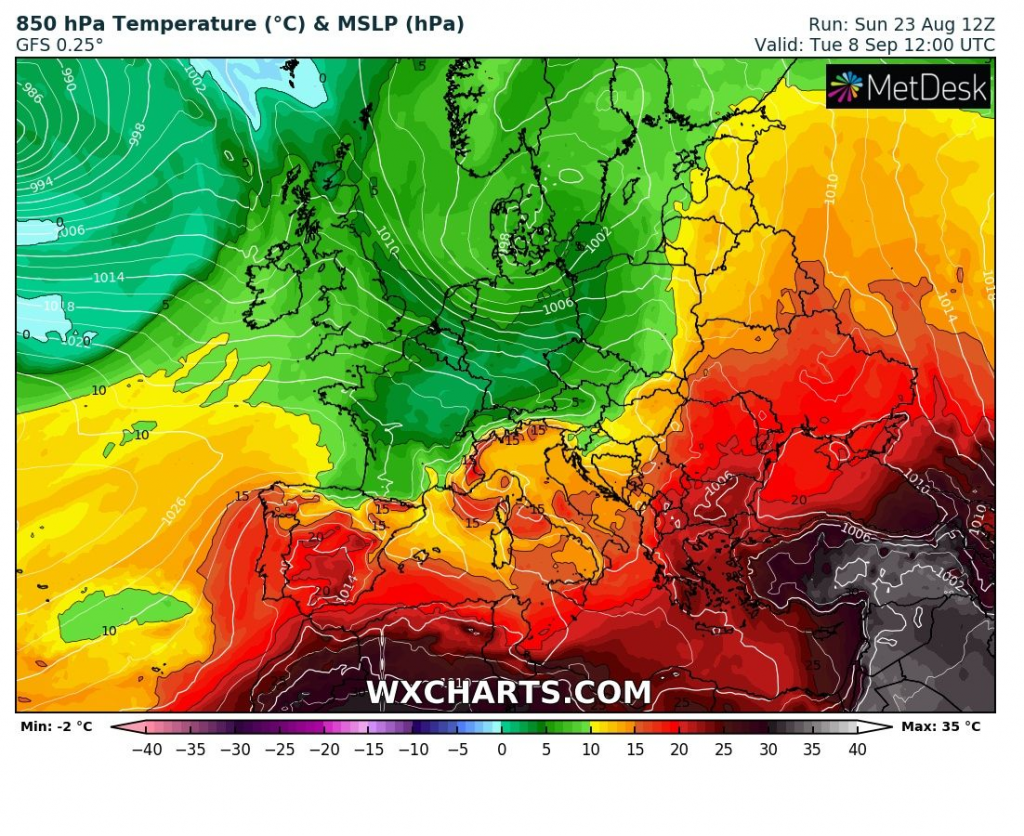 (Visited 70 times, 1 visits today)