After ex-tropical storm Kyle (windstorm Ellen), next ex-tropical storm hit British Isles (and rest of Europe).
Ex-storm Josephine will arrive above the territory of western Ireland already in Monday evening, with possible powerful wind gusts up to 120 km/h (75 mph) on southern coast of Ireland and above 100 km/h (62 mph) in coasts of Wales and West England during Tuesday.
Not only severe wind, but too heavy rain – more than during previous low pressure sytem, is expected, up to Friday with StormMAX precipitation amounts up to 100 mm eastward from Bristol.
Windstorm will gradually shifting over northern half of Europe and it will be linked with really long and powerful pressure trough. This system will bring severe storms and heavy rain, firstly, and then, at the weekend and at the start of the next week, an intensive coldwave above western, southwestern and Central parts of Europe.
Warm sector of Ex-Josephine will be weaker that of ex-Kyle, with heatwave in Austria, Slovakia and Hungary (and Italy and Balkan) only.
During the start of September 2020, a big tongue of hot air will create over Eastern Europe, with possible top reached temperatures of Summer (Autumn?) 2020.
Ex-Kyle /windstorm Ellen has brought this tornado to Latvia (Jūrmalciems, Liepaja region) on Sunday, 23.8. 2020 /ESWD:
Expected maximum wind gusts from Monday to Wednesday 24.-26. August 2020 over British Isles /wxcharts.com
Expected maximum accumulated rain from Monday to Friday 24.-28. August 2020 over British Isles /wxcharts.com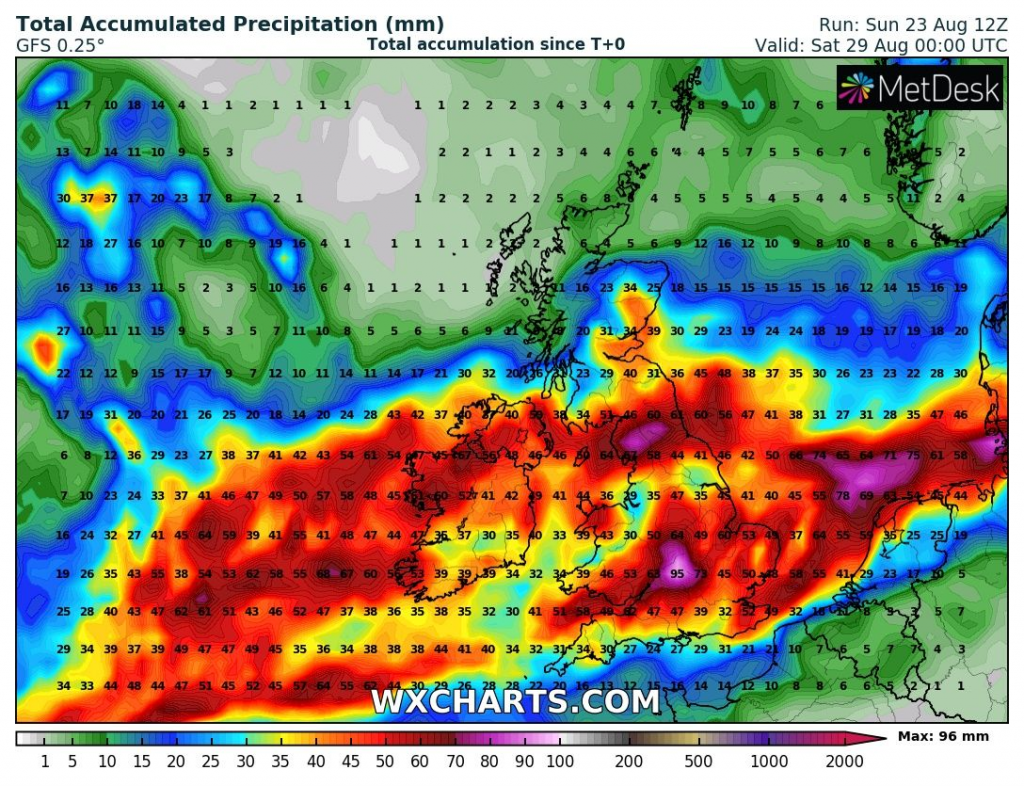 Warm sector of the next windstorm will be weak, with heatwaves in Austria, Slovakia, Hungary, Italy and Balkan only /wxcharts.com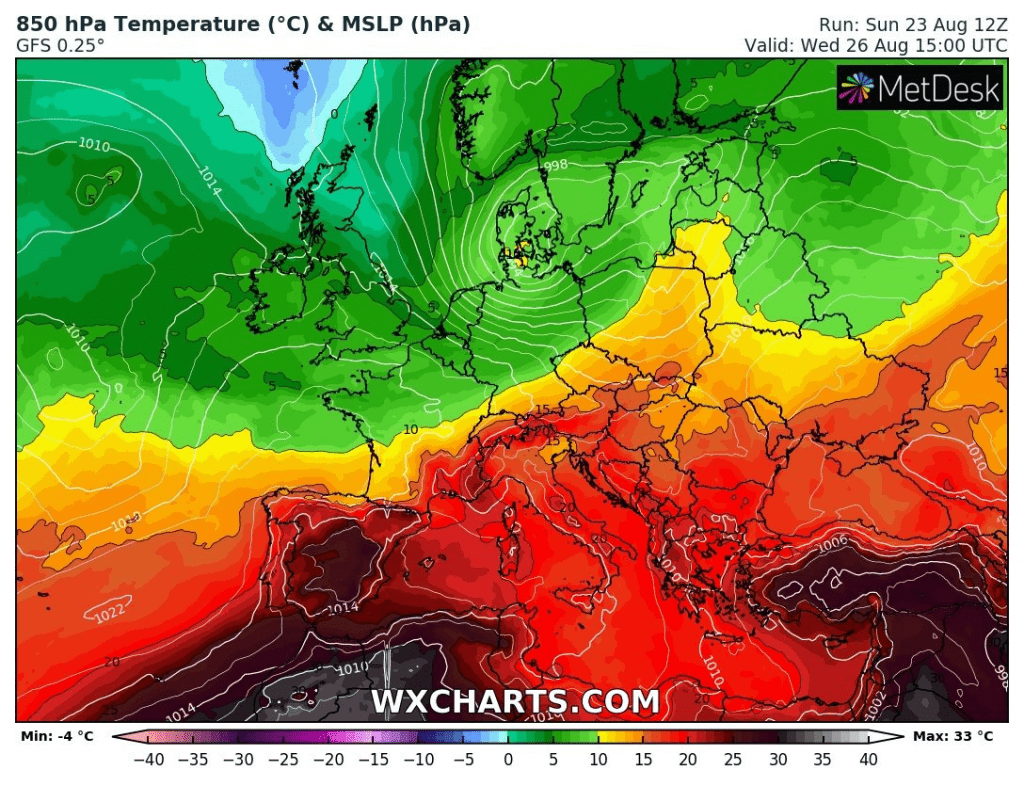 After moving of pressure trough linked with the next windstorm, very cold Arctic air will flood Europe at the end of August / start of September 2020 /wxcharts.com: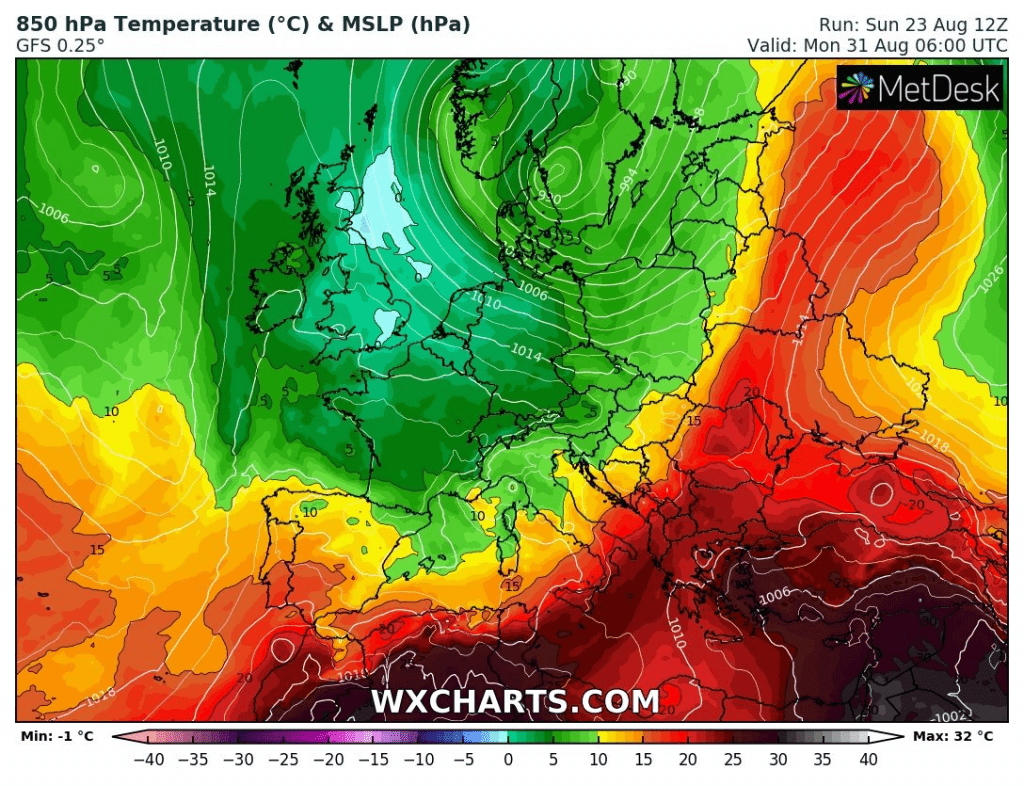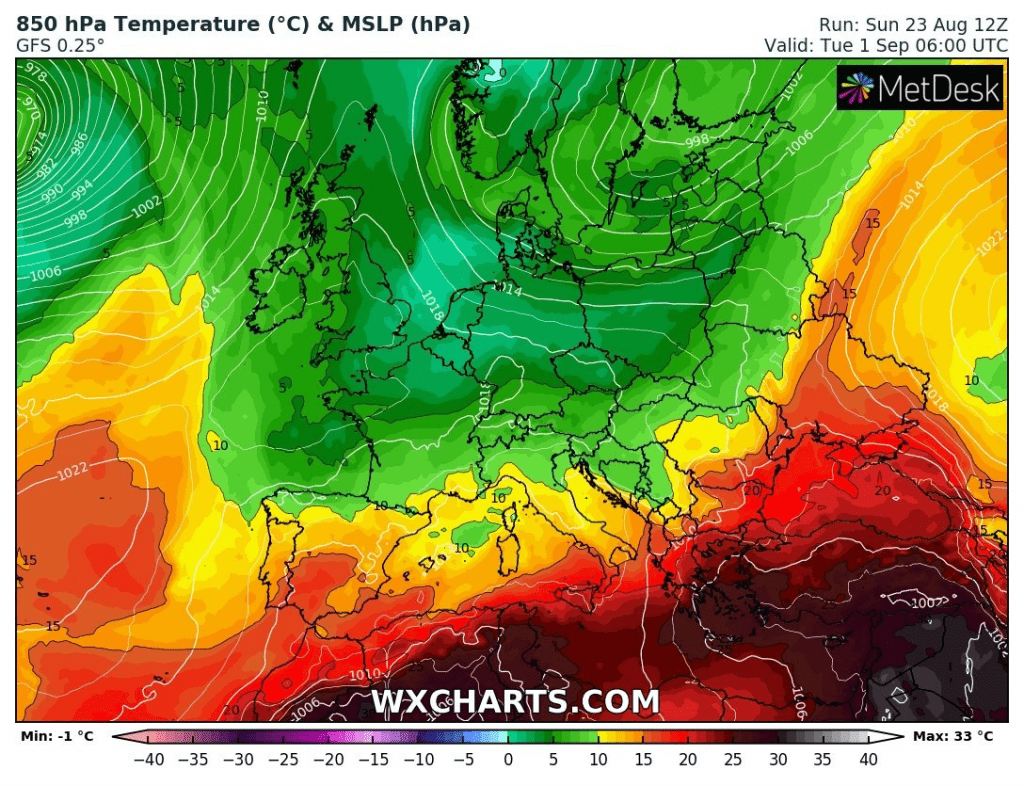 Temperature anomalies from 29.8. to 1.9. 2020 above Europe /wxcharts.com
Expecter maximum temperatures from 29.8. to 1.9.2020 over Central part of Europe /wetterzentrale.de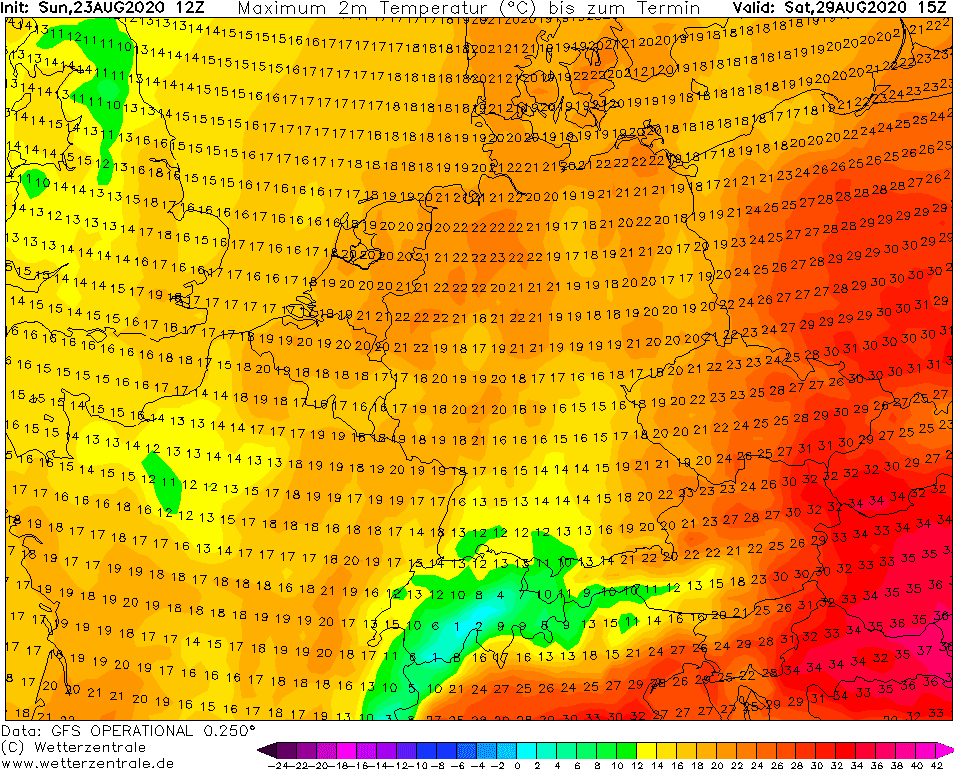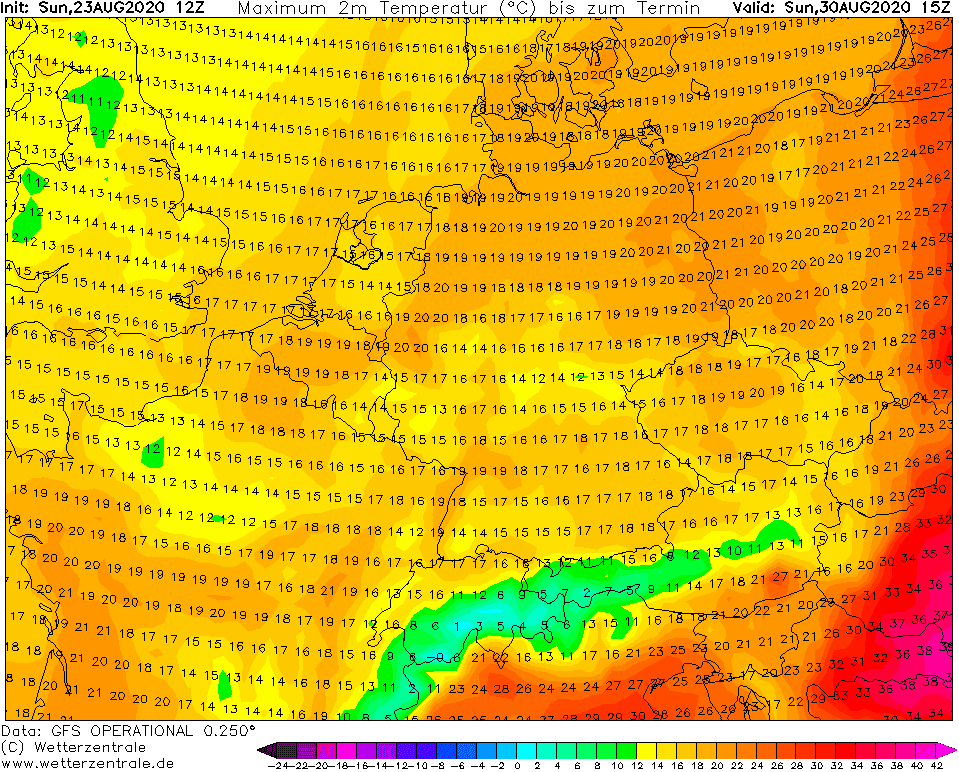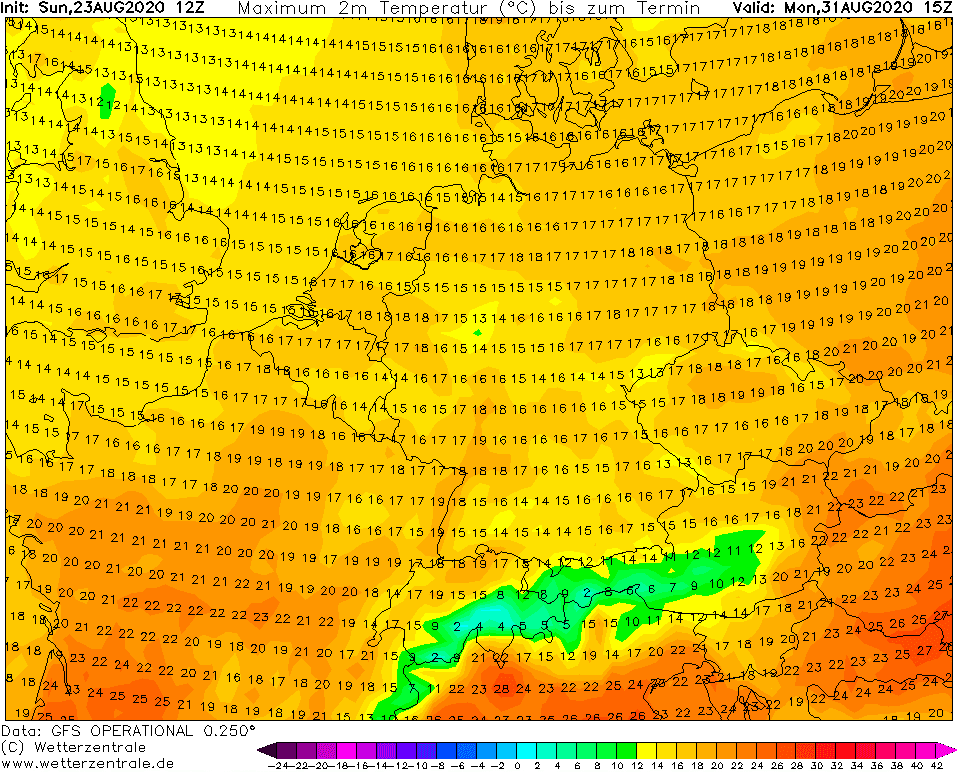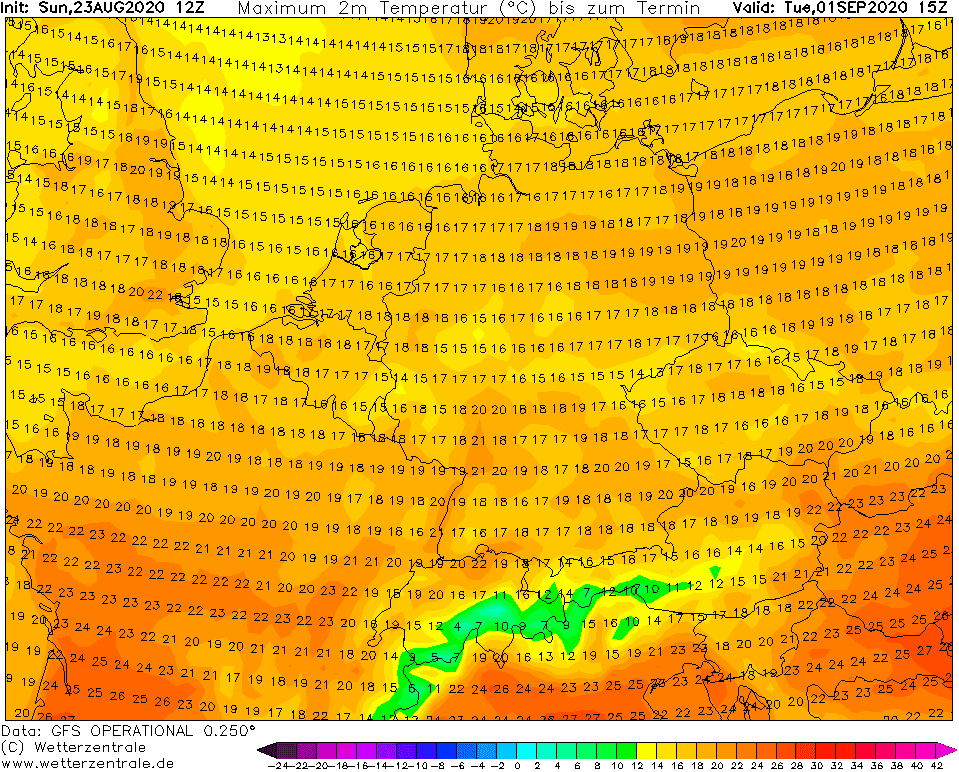 (Visited 37 times, 1 visits today)