A snowstorm "trapped" 60 people in UK pub. They had fun and sang for three days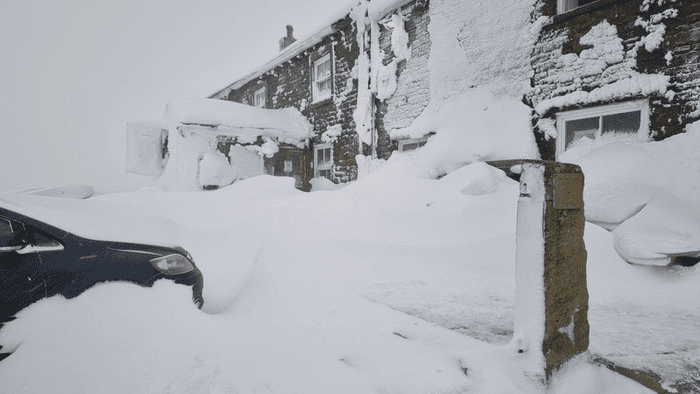 One woman even said she didn't want to leave.
While extreme windstorm Arwin, which was accompanied by severe wind gusts up to 189 km/h (Cairnwell on Saturday, 27.11. 2021) and snowfall in Scotland and the mountains, brought 2 dead in the UK and rare warnings of the 3rd level, in some parts of the British Islands was a calamity happier.
Due to the snow and wind that hit northern England over the weekend, visitors to one of the local pubs were forced to spend three nights in a row.
Around 60 guests got stuck there on Friday night (November 26) after a performance by a music group. The pressure below Arwen has also taken care of traffic chaos and blackouts in many households in other parts of Britain.
An owner of the Tan Hill Inn pub told the BBC on Monday, 29. November, that everyone is fine and in a good mood. They said goodbye to the guests after long 3 days. From visitors became friends in three days. Tan Hill Inn is the highest elevated pub in England.
Visitors spent time singing karaoke, knowledge competitions, and board games. However, many of them still booked accommodation on Saturday nights – others slept on sofas or on mattresses on the floor.
"We have a lot of food,". "It sounds a bit like a cliché, but these people have come as strangers and will be leaving as friends," was said after long 3 days of "weather lockdown".
On Monday, 29. November 2021, -8,7°C in Shap, northern England, was measured, which was colder temperature, such was measured during the coldwave in Scotland.
The next severe frosts, between -10/-15°C are rarely possible in British Islands between 2.-4. and then 8.-10. December, according to the current GFS outlook.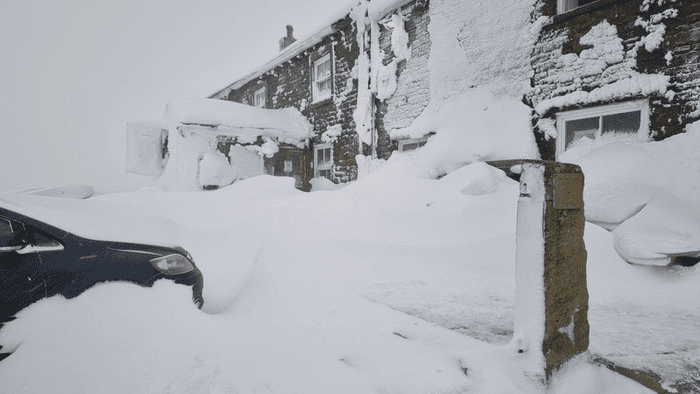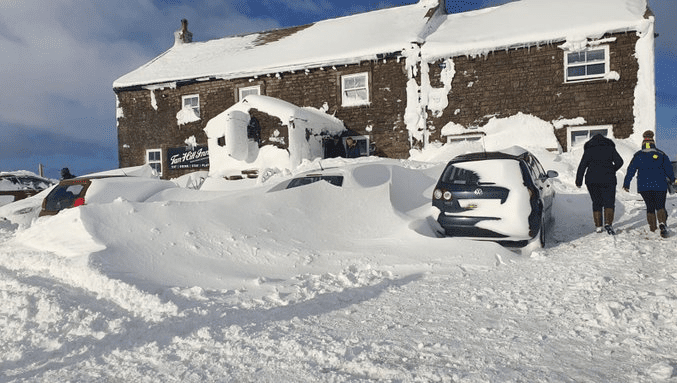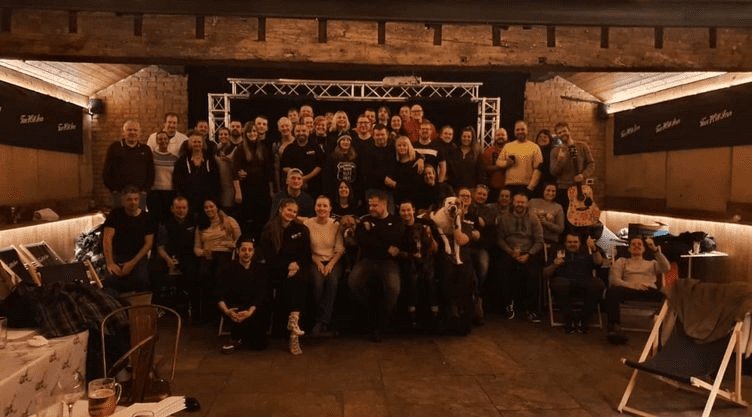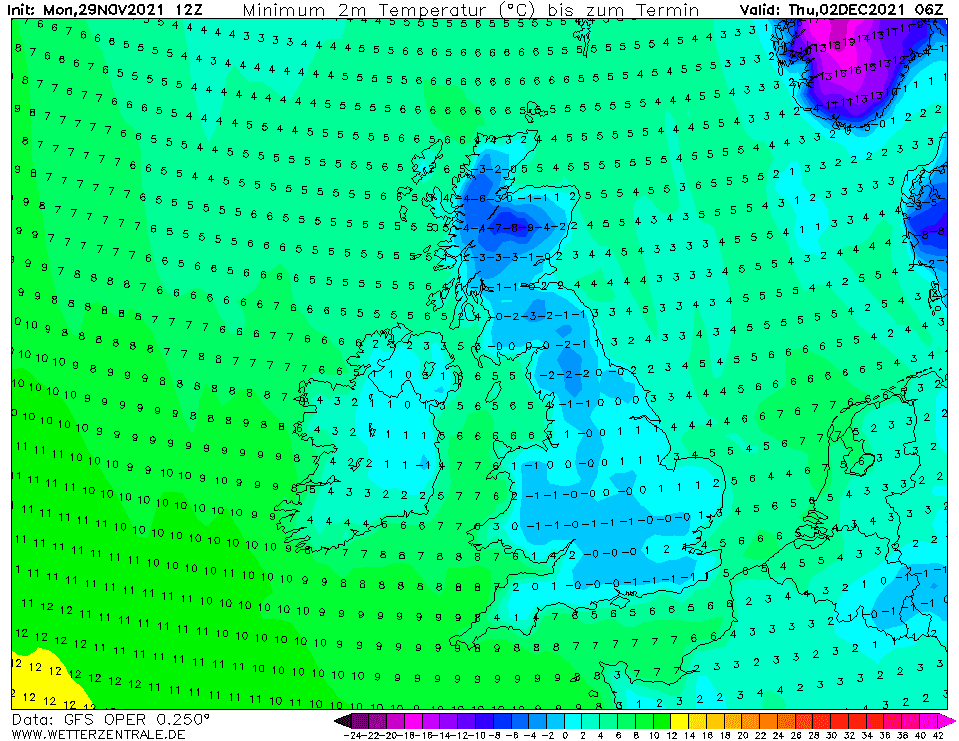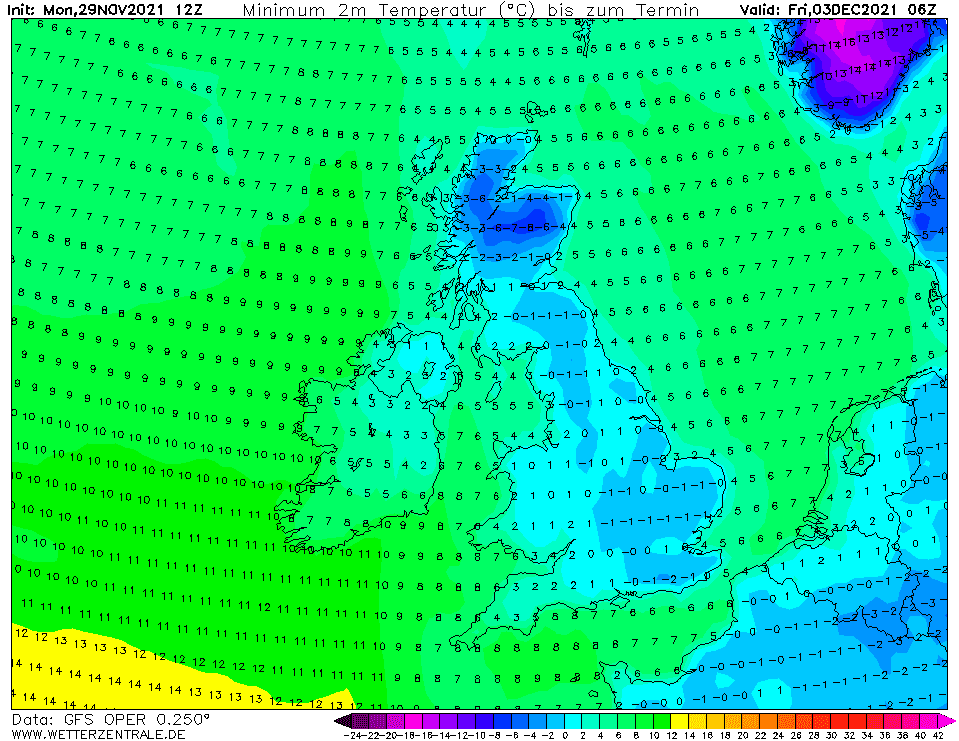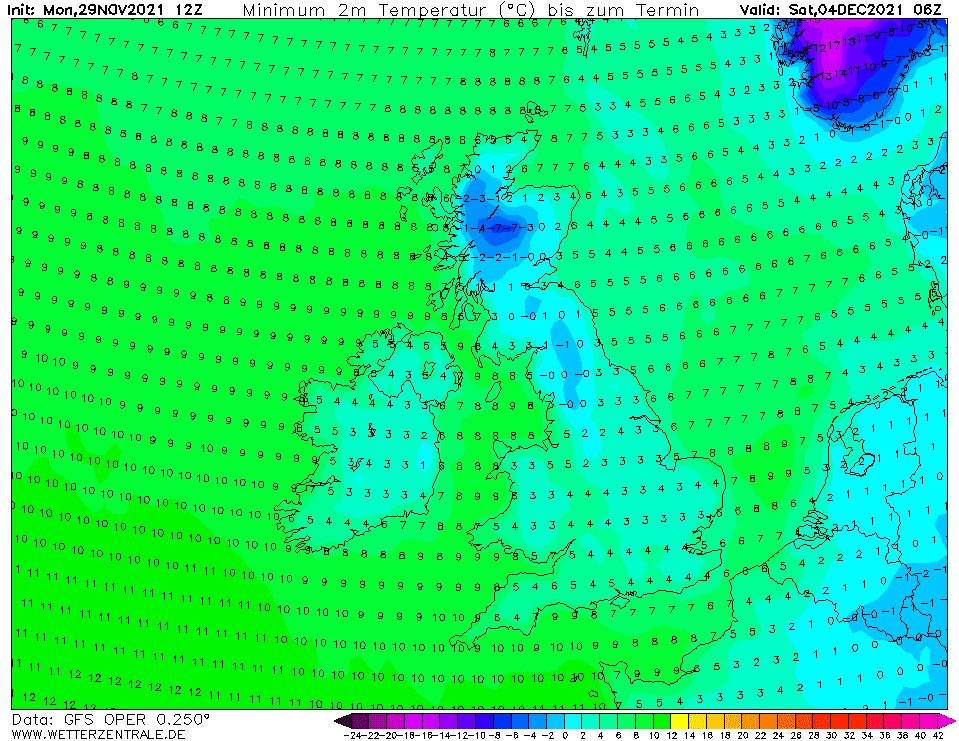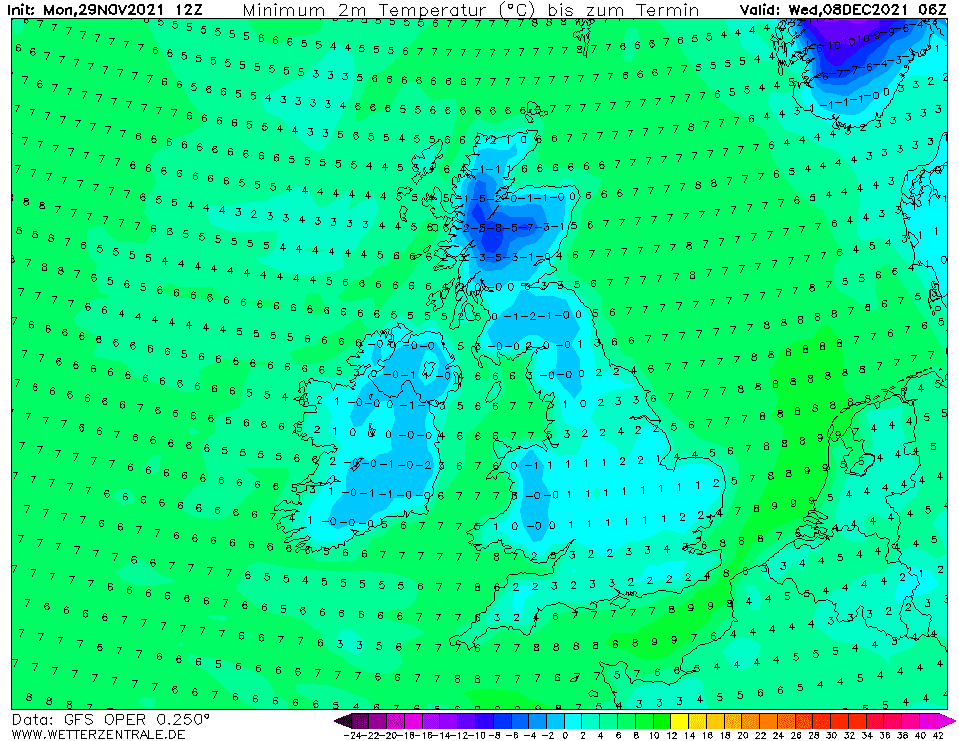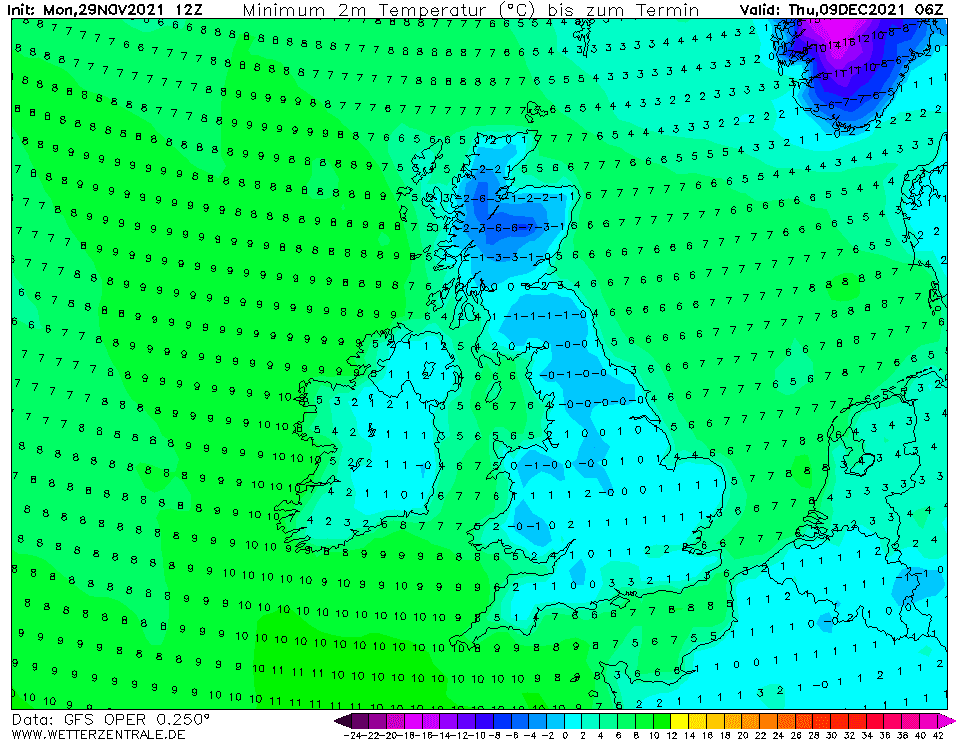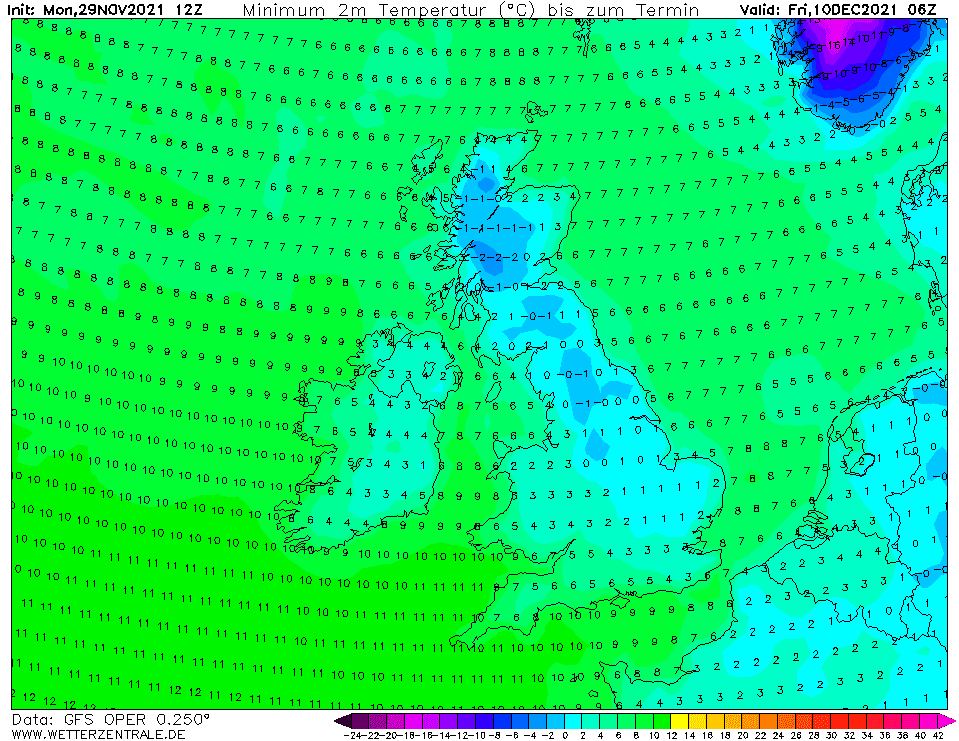 Source: wetterzentrale.de