Malta after the worst floods in decades regionally, strong Mediterranean activity until the New Year 2022 possible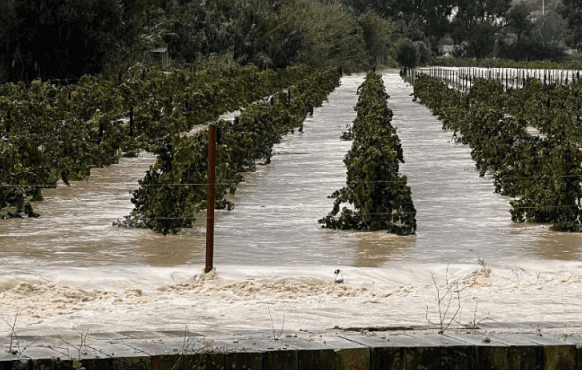 The next severe flood event in Central Mediterranean!
After late-autumn medicanes , the next significant rainfall event hit around 25. November 2021 Central Mediterranean /information about the last medicanes here: https://mkweather.com/mediterranean-storms-brought-tornadoes-hail-and-floods-to-italy-sicily-sardinia-malta-libya-france-greece-and-spain/; https://mkweather.com/a-medicane-gloria-apollo-re-strengthened-and-hit-italy-and-libya-siracusa-289-mm-72-hours-annual-amount-of-rainfall/; https://mkweather.com/7-dead-after-a-devastating-medicane-in-algeria-tunisia-and-italy-320-mm-of-rain-in-linguaglossa-sicily-246-mm-in-ain-benian-algeria-and-136-mm-in-kalaat-andalous-ariana-tunisia//.
The worst situation was observed in Malta, where above 100 mm / 24 hours fell in the middle of the last week, with a result of widespread floods.
In Selmun, 109,2 mm in 24 hours, in Dingli, 75,2 mm in 24 hours, and in Luqa 74,1 mm in 24 hours was measured.
Many areas – not only big cities, but too rural regions, found themselves under streams of water, locally 0,5 – 1 meter high.
People must be saving their lives and often climb on their vehicles.
According to some meteorologists, it was one of the worst storms, which hit Malta ever.
Places like Imsida, Burmarrad, and Salina, in some areas they were among the worst floods in decades.
Into action were joined Civil Protection Department (CPD) rescuers and Armed Forces of Malta helicopter.
According to long-term forecasts /https://mkweather.com/long-term-forecast-until-2-january-2022-extreme-arctic-winter-in-europe-until-new-year/; https://mkweather.com/nao-index-falls-to-2-0-the-lowest-value-since-legendary-35c-frosts-in-europe-in-january-february-2021-or-206c-in-april-2021//, strong winter in Europe, including anomalous conditions about the Mediterranean, should continue until New Year 2022.
Mainly a possible NAO- phases should bring more Mediterranean lows than usual, with the next severe floods in Portugal, Spain, Italy, Malta, Greece, Turkey, Morocco, Algeria, Tunisia, Libya, Egypt, Cyprus, Syria, Lebanon, Israel, Jordan or northern Saudi Arabia.
Mediterranean lows later probably such as western disturbances will shift above the eastern Middle East and northern India.
If you live in the Mediterranean, we recommend you watch current weather news, forecasts, warnings and advisories.