Adrar, Algeria, +45,5°C at the end of September!
Sahara is and will be extremely hot minimally until the half of October 2021!
Some stations in Algeria reported a few days before the end of September anomalously high temperatures, typically more for summer-time, such as autumn.
In Adrar on 25. September, meteorologists measured +45,5°C, which is only 1,3°C below all-time September record (+46,8°C) and 2,0°C above all-time October record (+43,5°C) for the city!
Reggane reported at the same day +44,9°C, Timimoun +44,5°C, and In Salah day before +44,7°C.
Forecasts mainly for Morocco, Algeria, partly Tunisia, and the western Sahel – Western Sahara, Mauritania, Mali, Niger, are extremely hot until 15. October 2021.
Later will be extremely hot in Libya, Egypt, Chad, or Sudan, and anomalously hot weather will persist above the Middle East, too.
Only temporarily should be colder in northern Algeria and Tunisia later.
In the last days, from Kuwait was reported severe duststorm, while Oman reported severe storms.
It appears, that in the first half of October, many temperature records will be overcome in the wider region of North Africa and the Middle East, with very good conditions for holidays and vacations in destinations in tropical climate zone (e.g. Hurghada).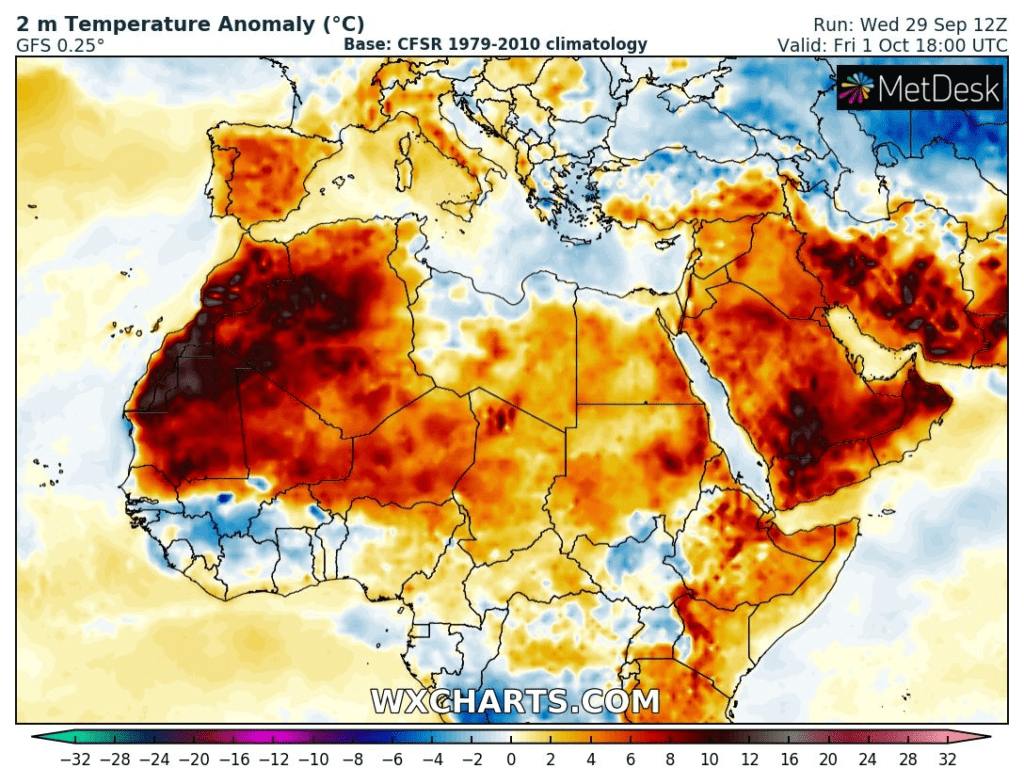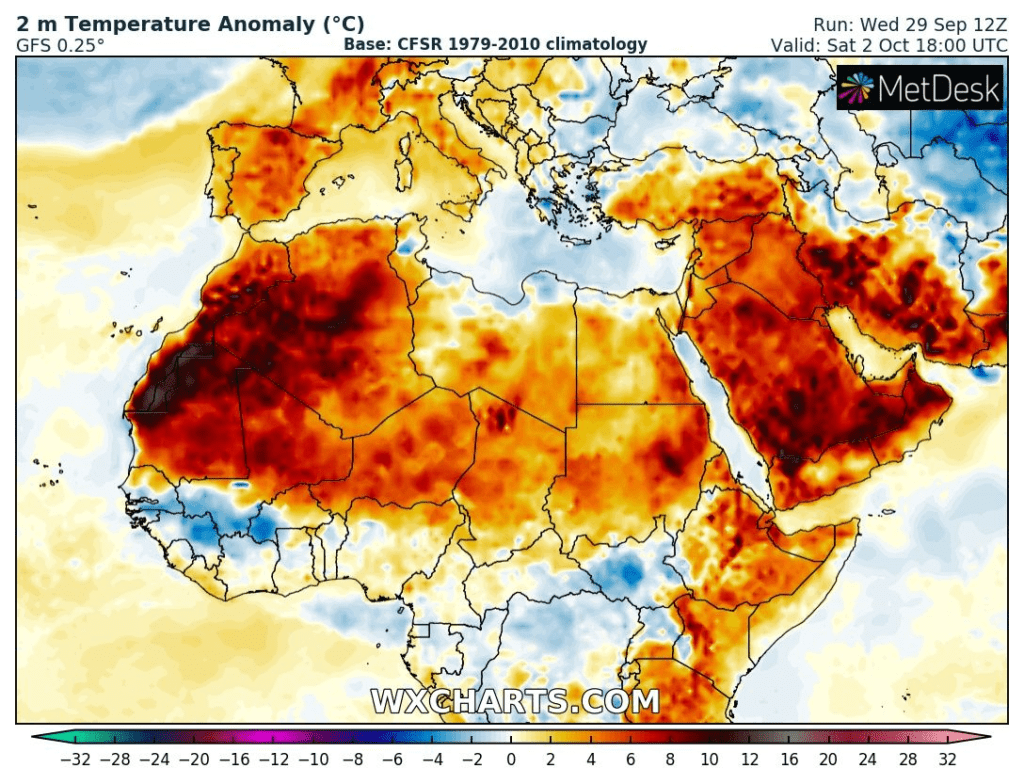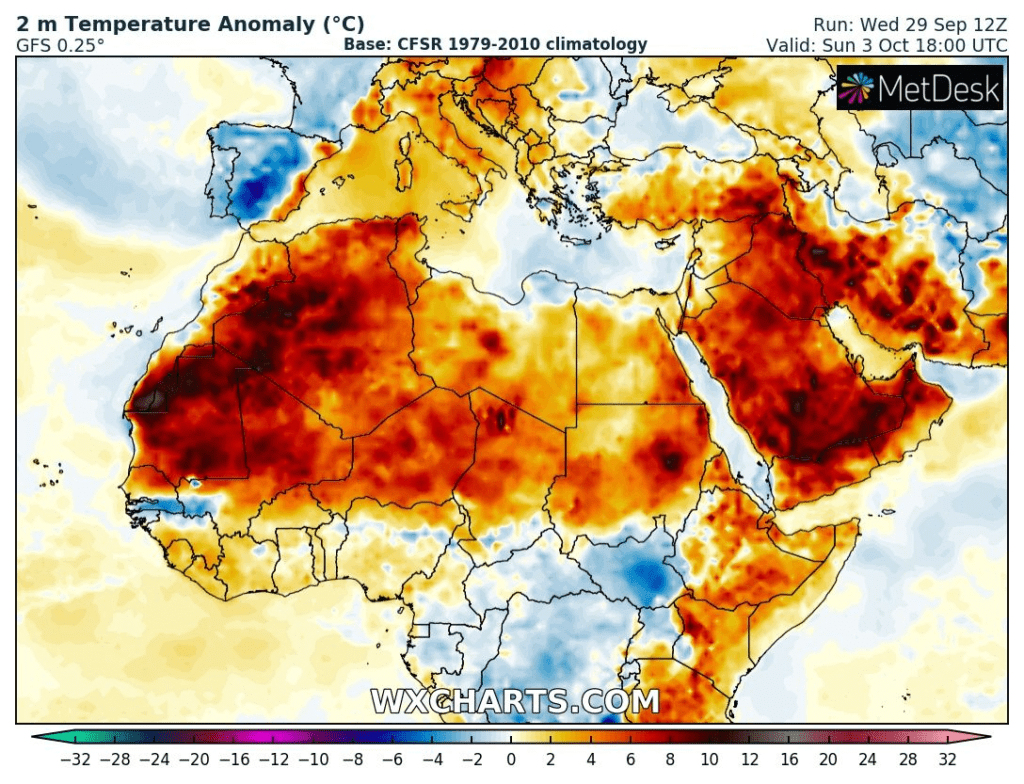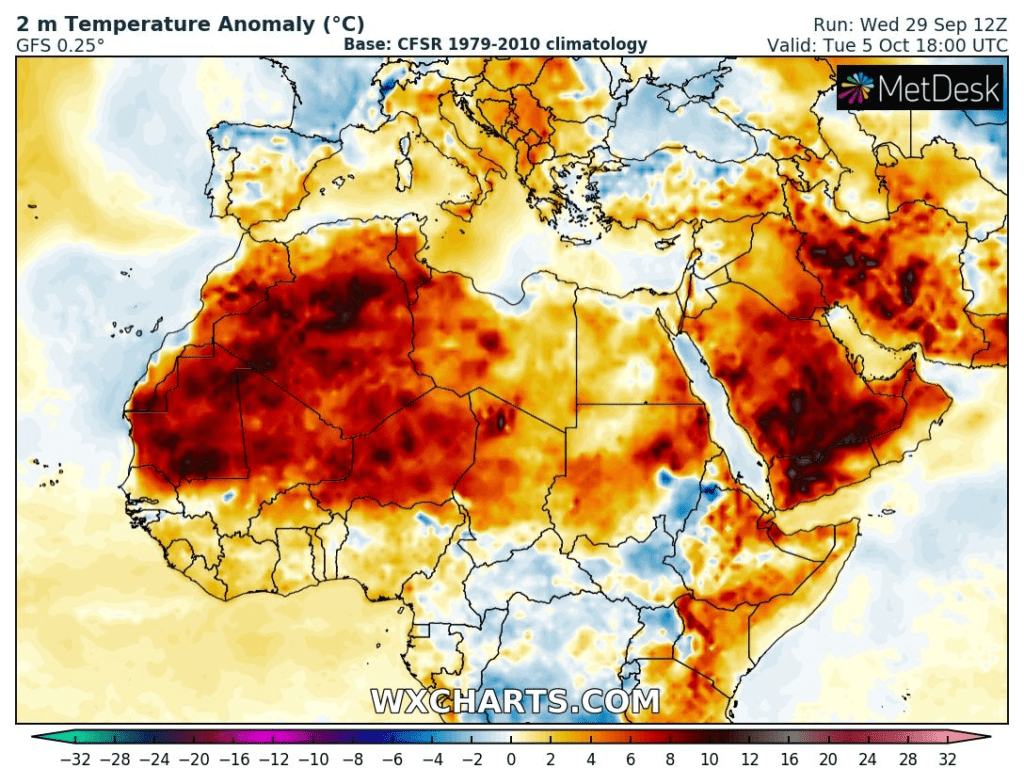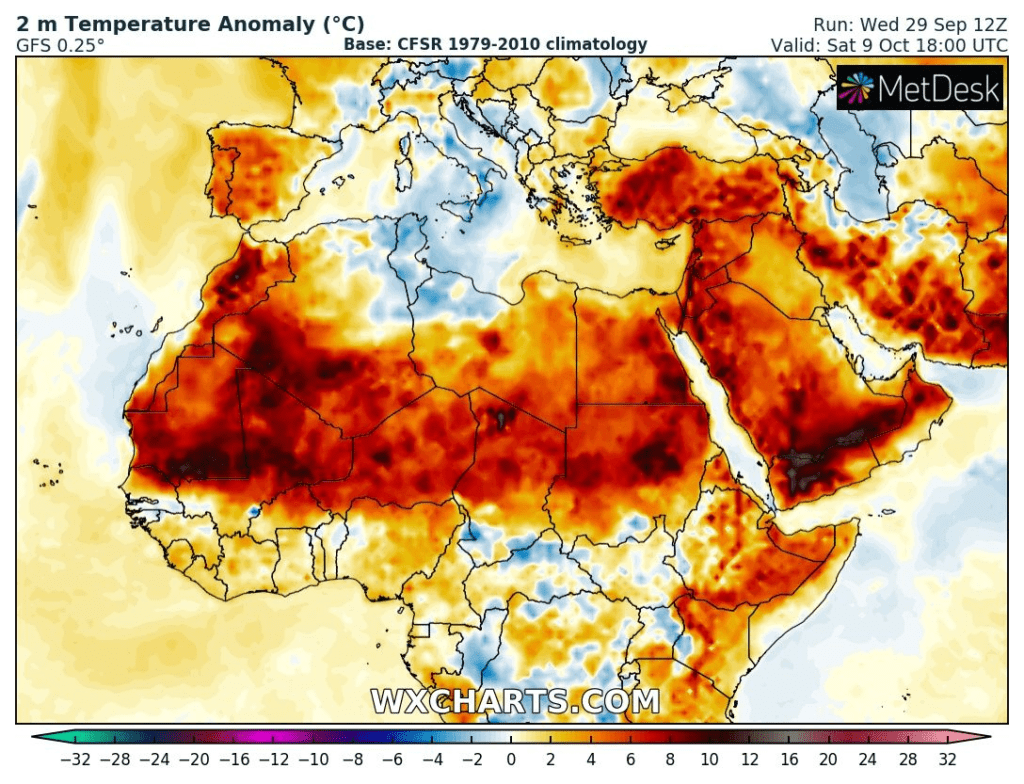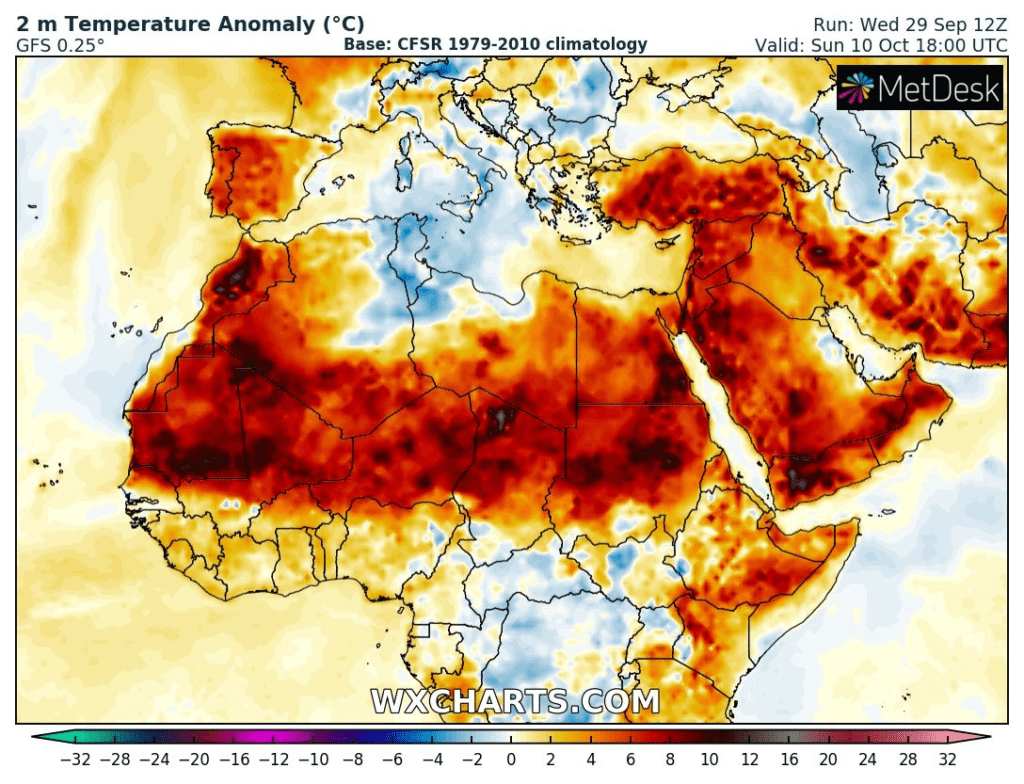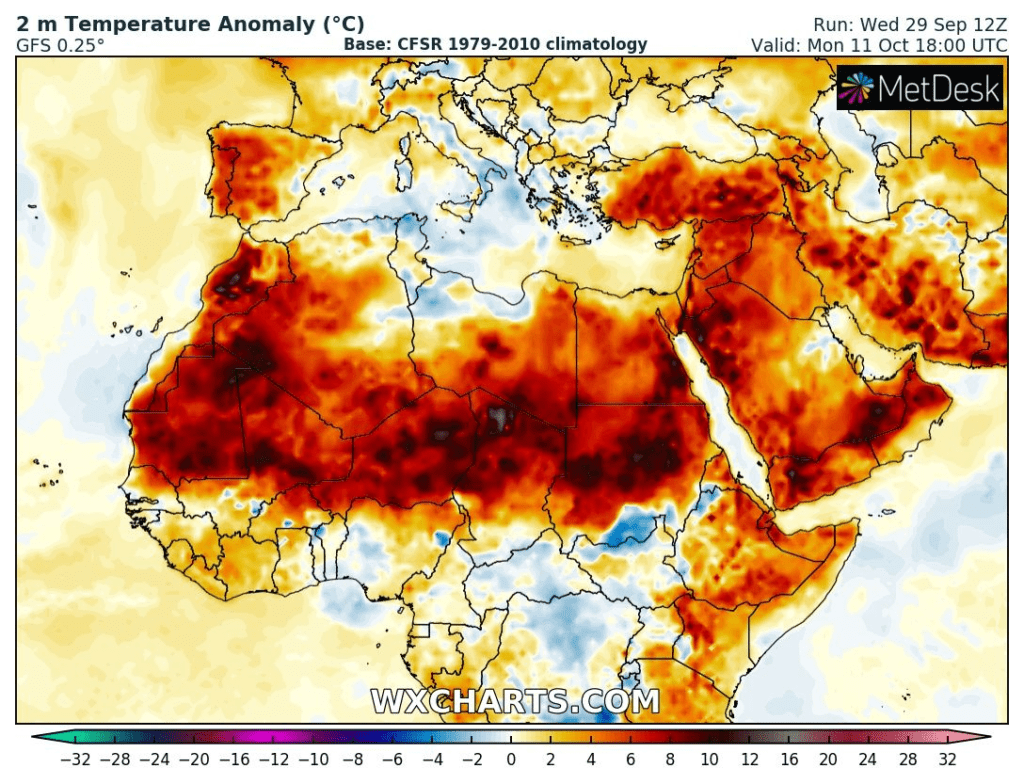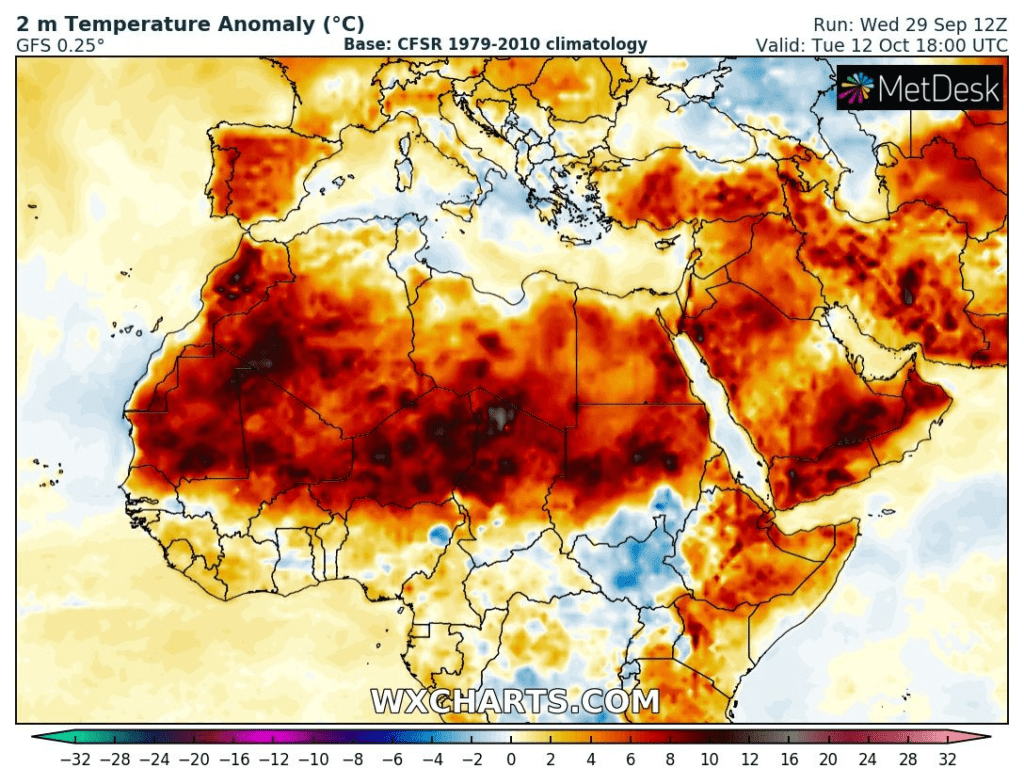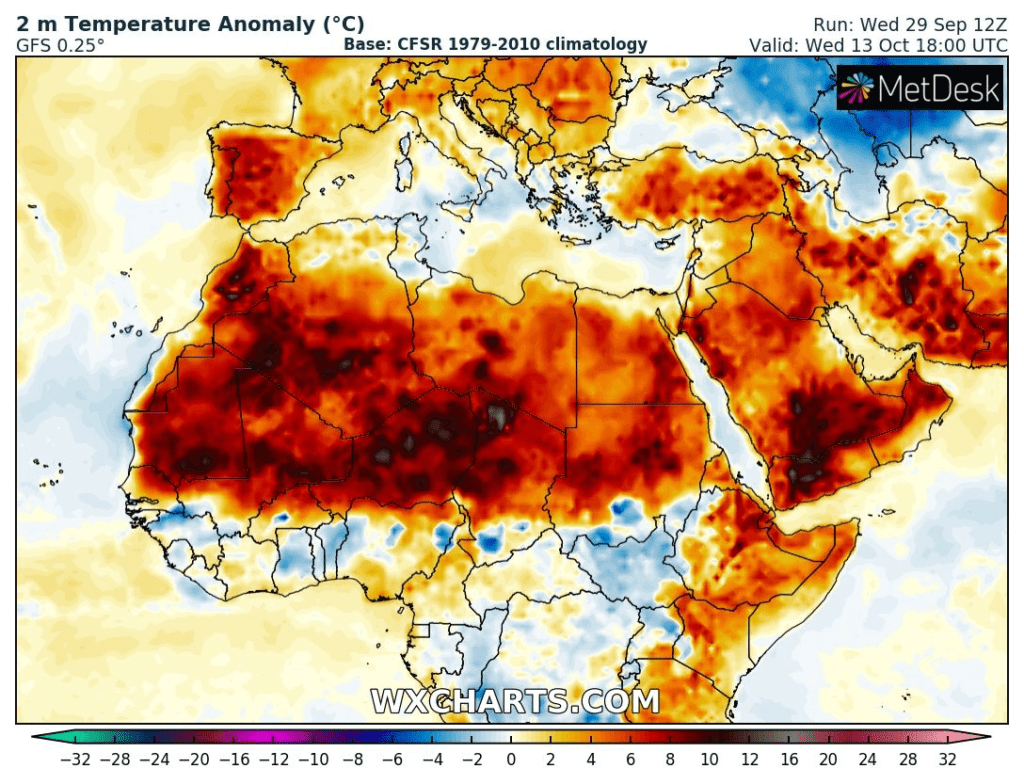 Source: wxcharts.com