Adriatic low in Poland and Slovakia should bring snow calamity and regionally 20-50 cm of snowfall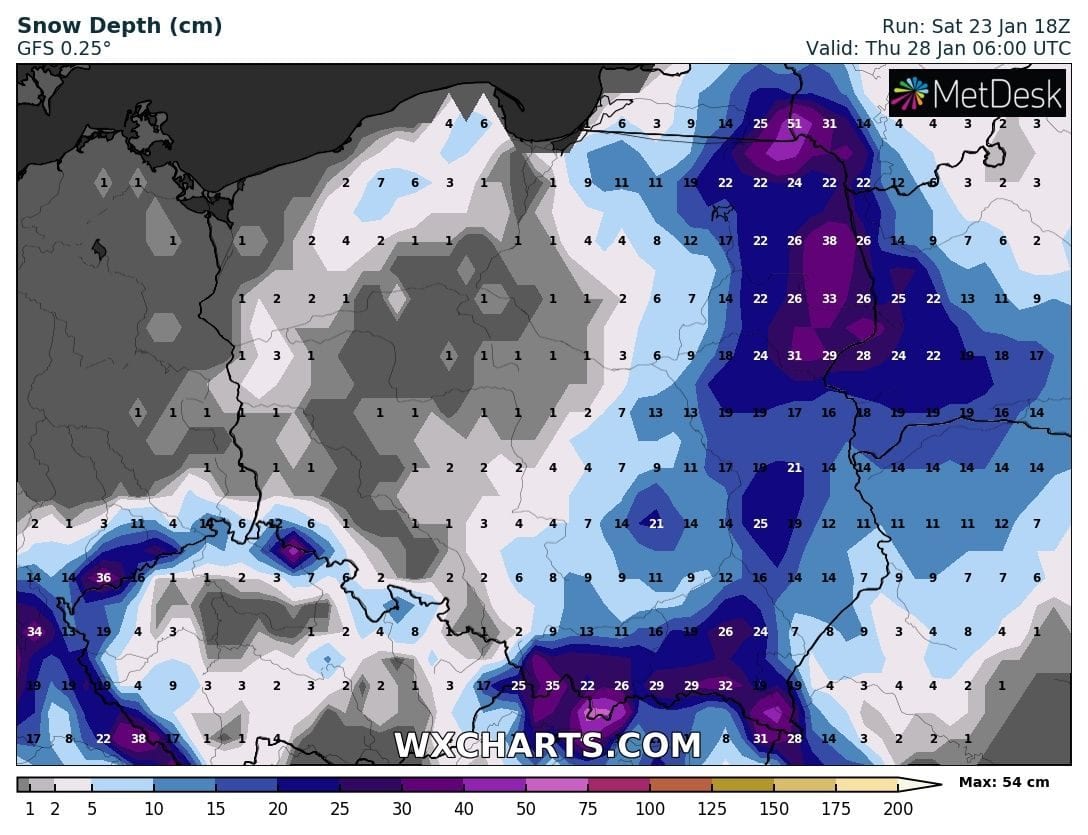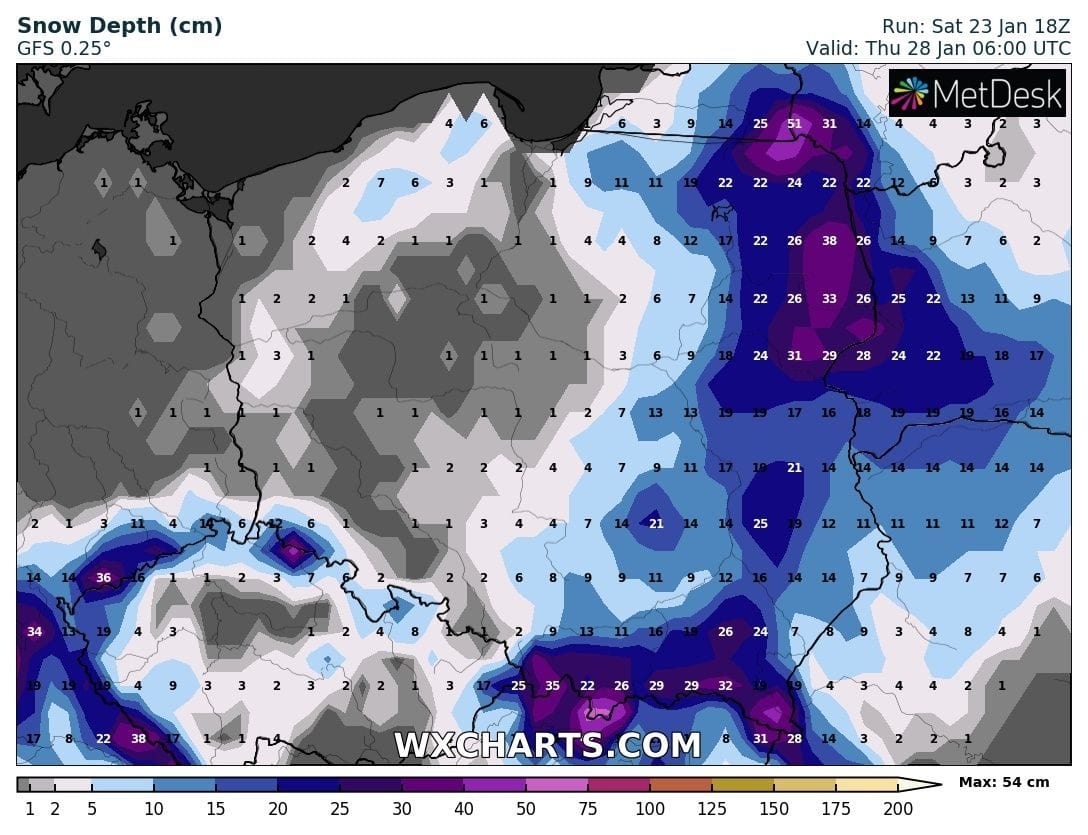 After extreme Siberian winter, next part of polar vortex was shifting during last days towards Europe and at the weekend, cyclonic system is already bringing precipitation in the Alps and western Balkan.
During Sunday and Monday, separate center of low pressure will arise above Genoa cyclone region, will shift farther ovec Italy, Adriatic and Balkan directly above SW Central Europe and Ukraine, with expected heavy snowfall in northern and eastern Slovakia and eastern Poland already between Sunday, 24. January evening and Wednesday, 27. January 2021!
For some regions, 20-40, rarely up to 50 cm of snow is forecasted, therefore it should be in mentioned regions the snowiest times of current winter.
Rain and gradually snow, is expected in Romania, Hungary, Ukraine, Belarus and Baltic states, too.
Another cyclonic system brings snowing into neighbouring region of Greece, Bulgaria and Turkey at the same time and send frontal system with snowing above eastern Ukraine, too.
On Friday, 29. January and at the weekend, 30.-31. January, snowfall in Stockholm, Helsinki region and Baltic states is, too expected.
More humid air brings at the end of January despite of cold air masses up to -10°C in 850 hPa in northeastern parts of Central Europe more humid weather, however, after snowfall, should in Carpathian basins temperature drop below -15°C.
The second peak of the Winter in region is however still very possible around 4.-8. Feburary 2021, when weather models still expect a big coldwave mainly in northern half of Europe /forecast will be updated very soon/.
Infographics: wxcharts.com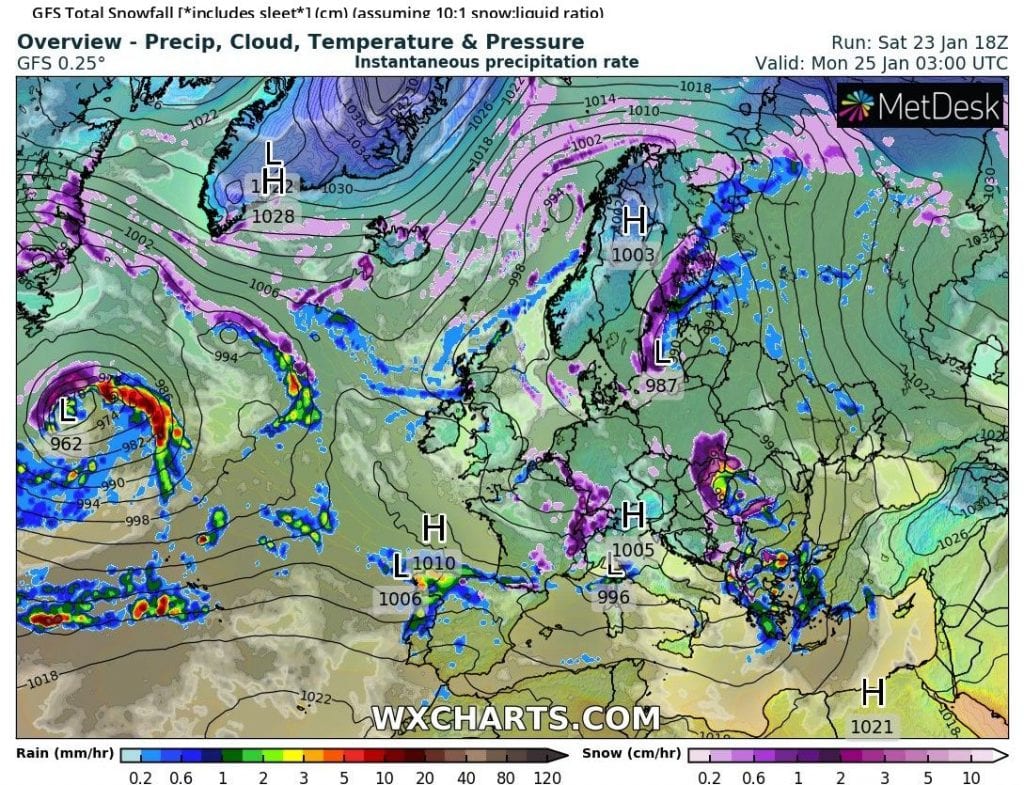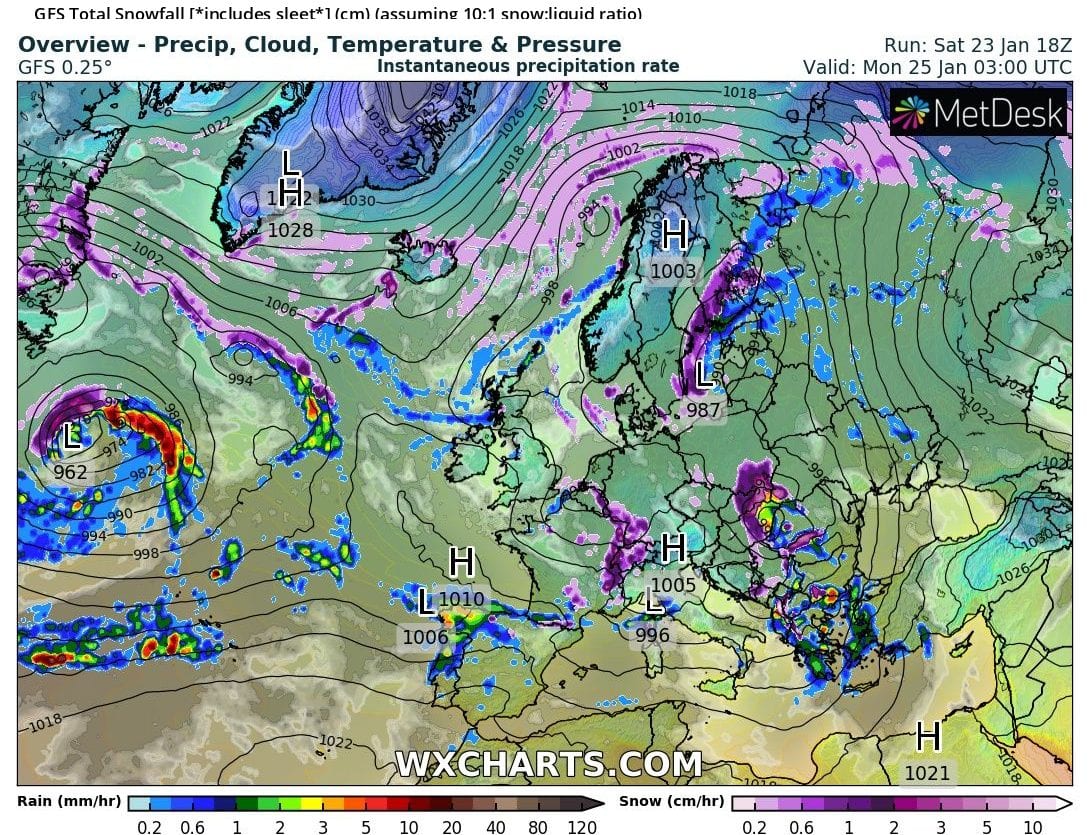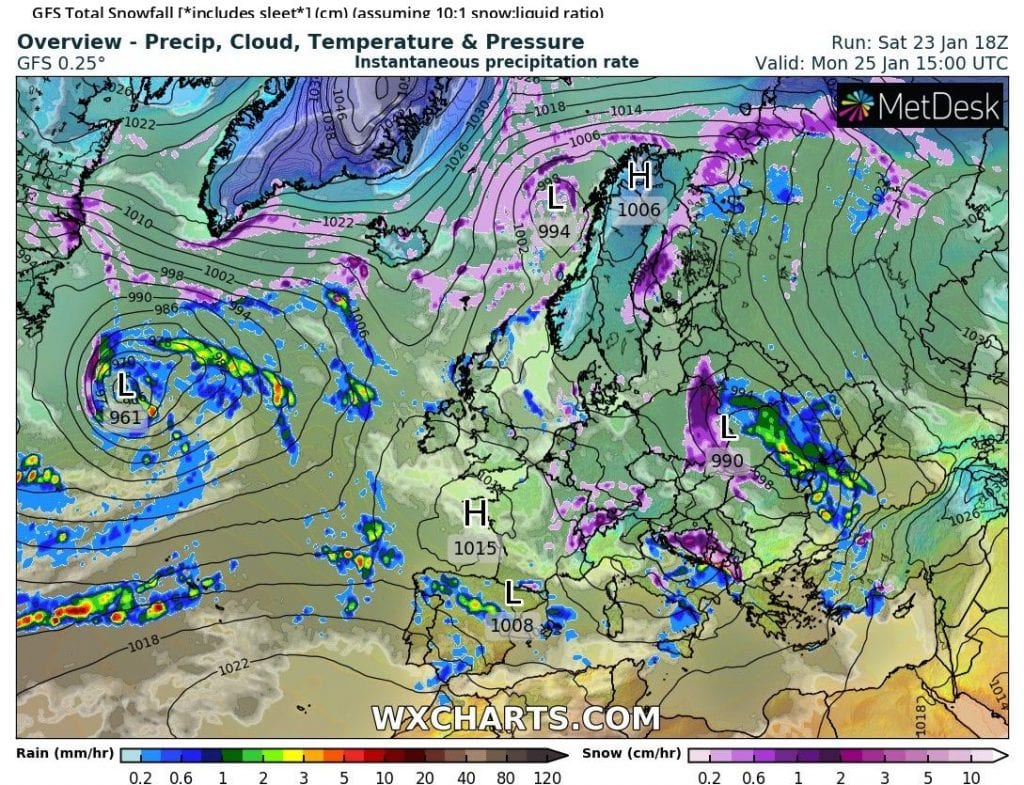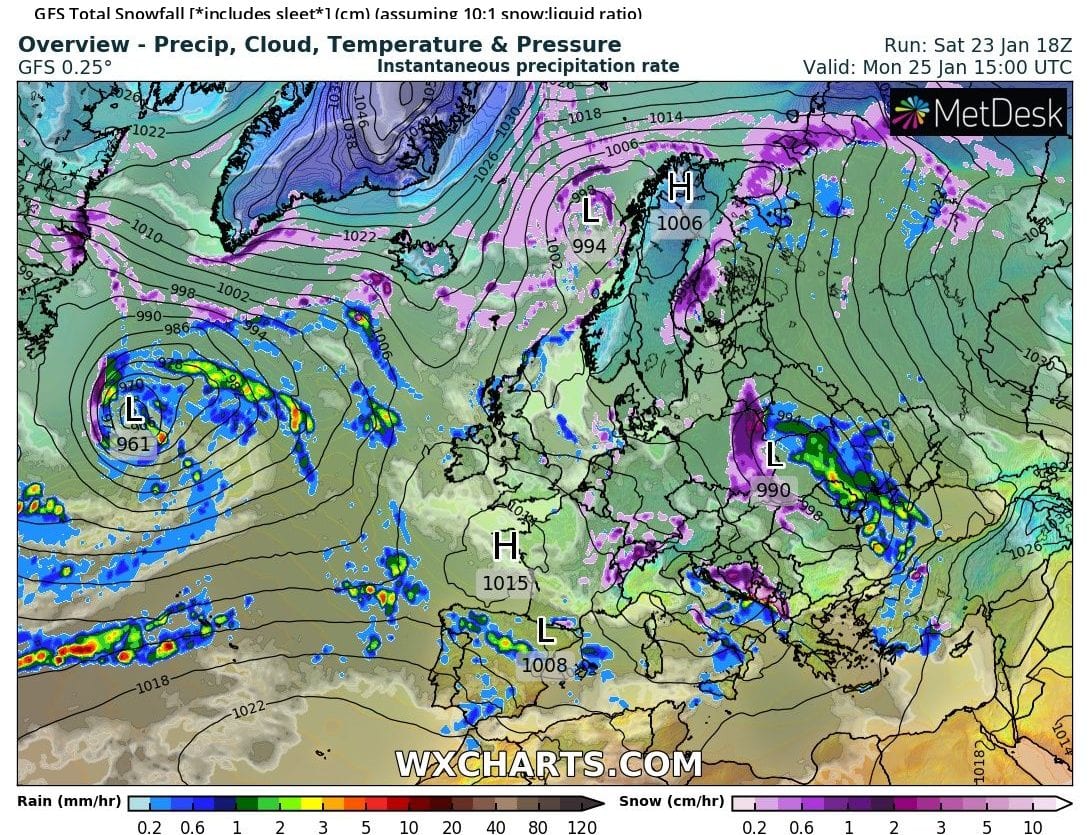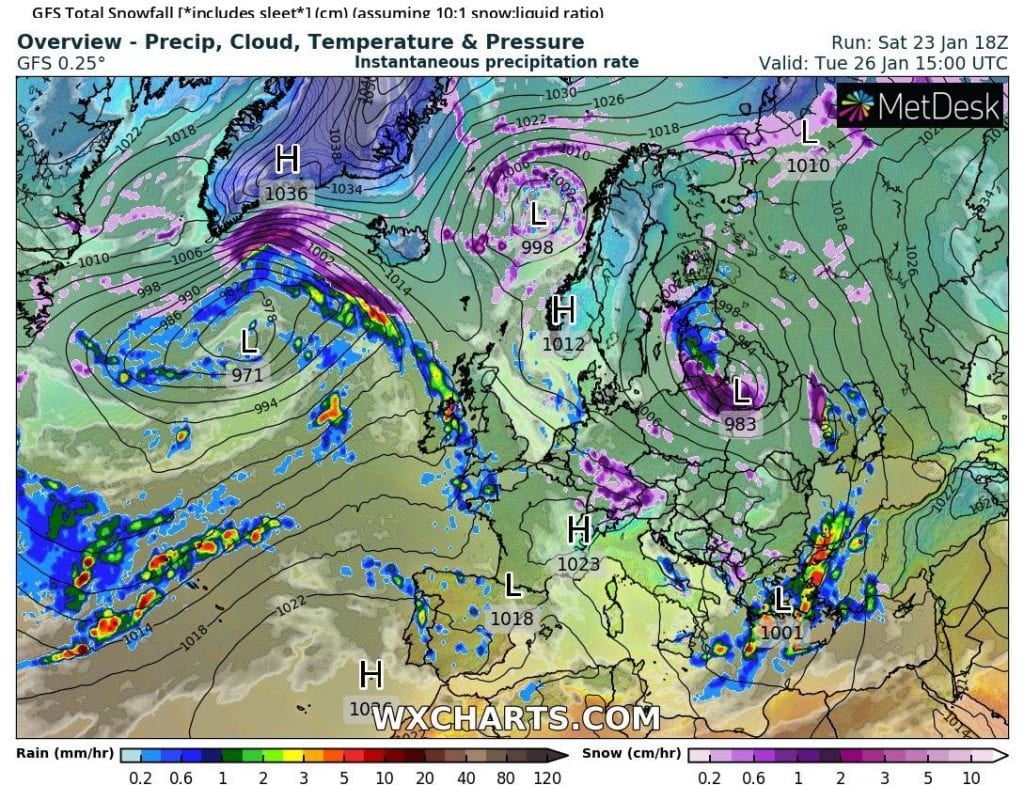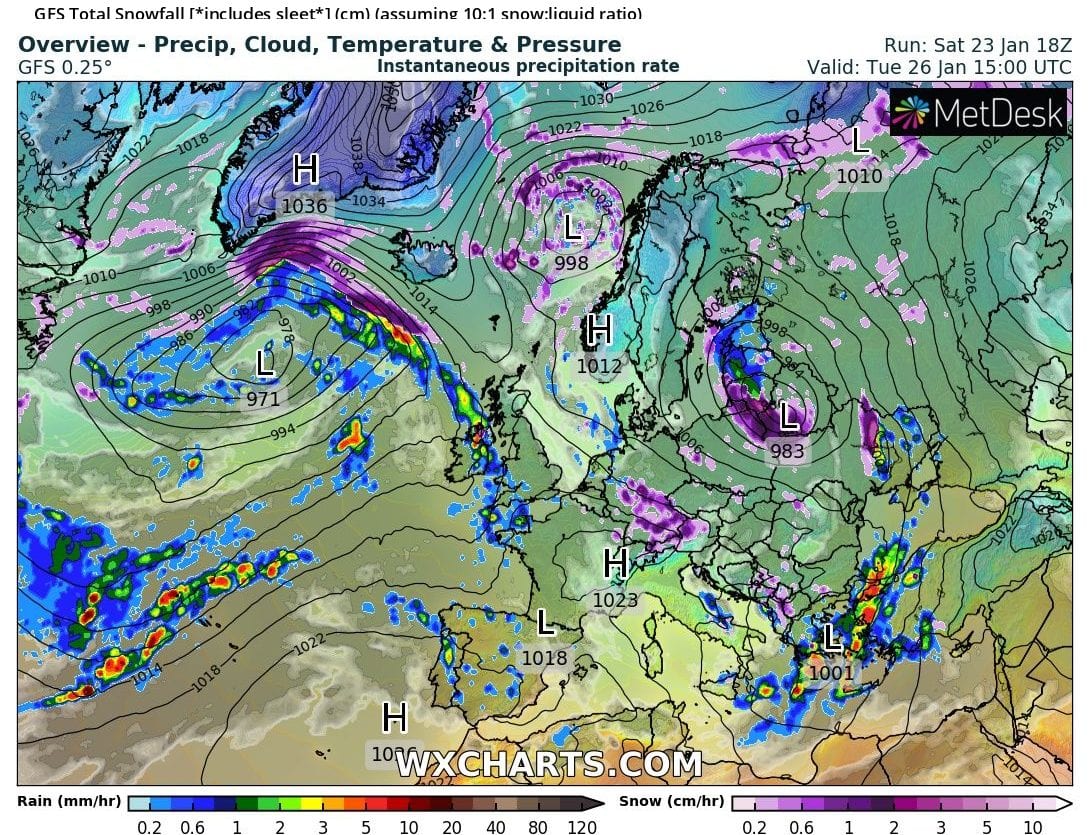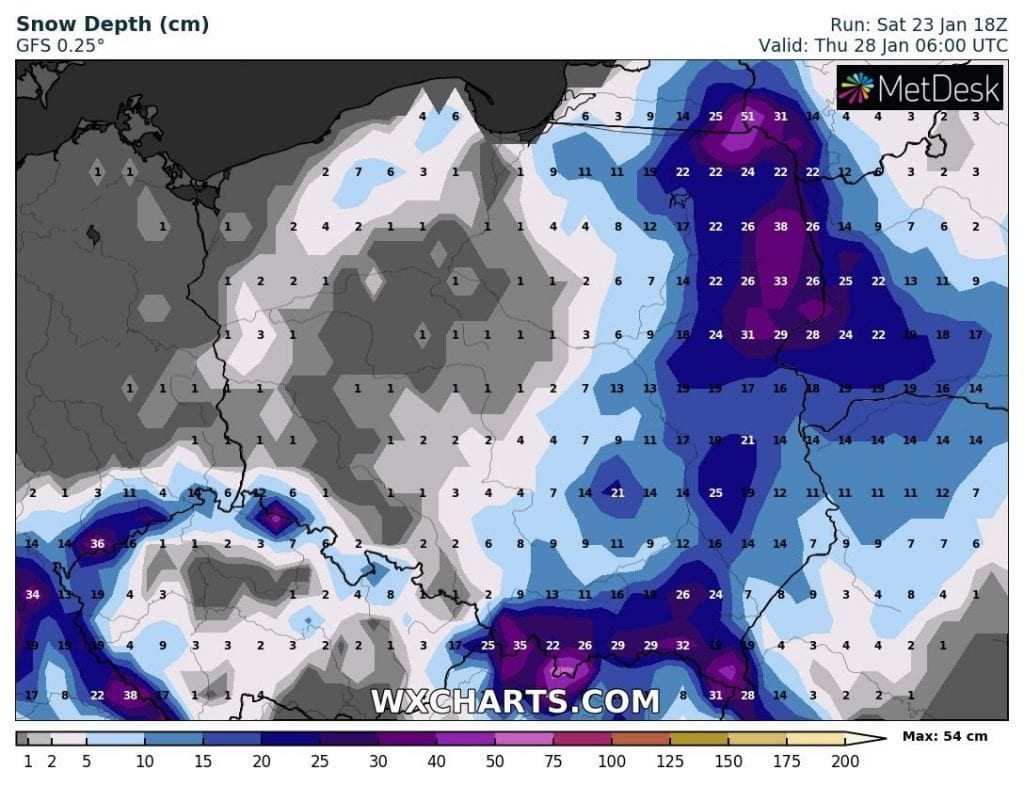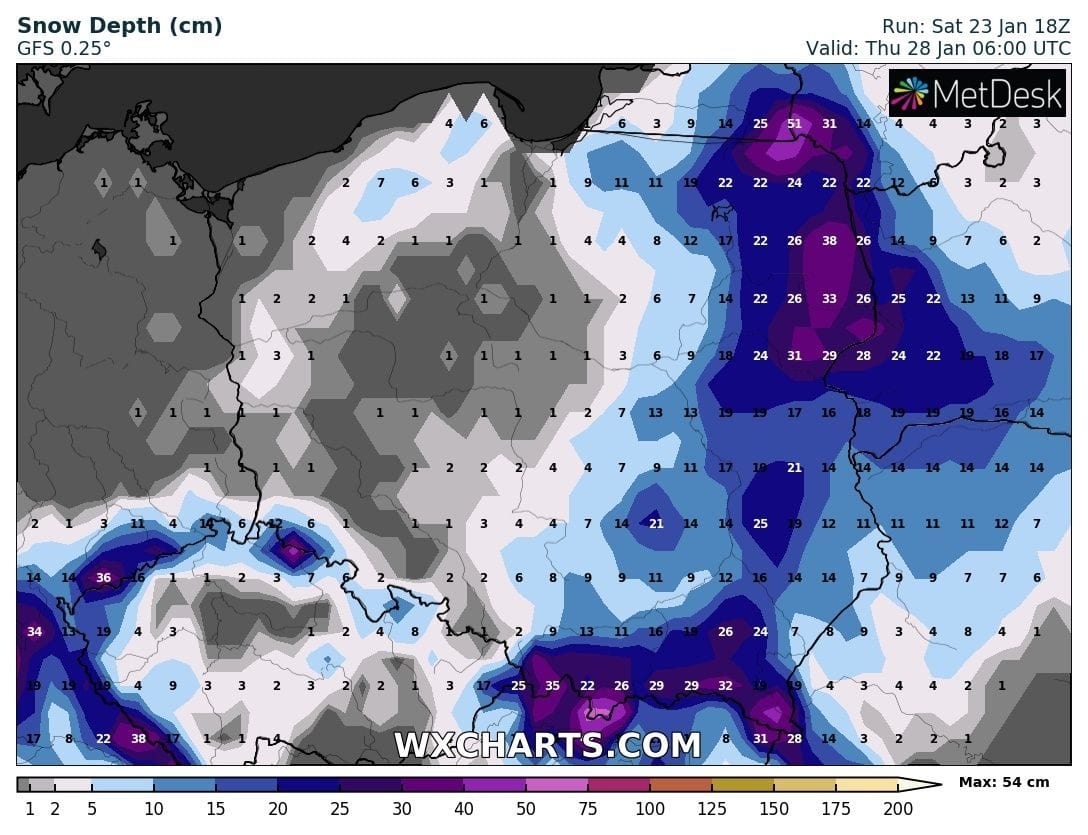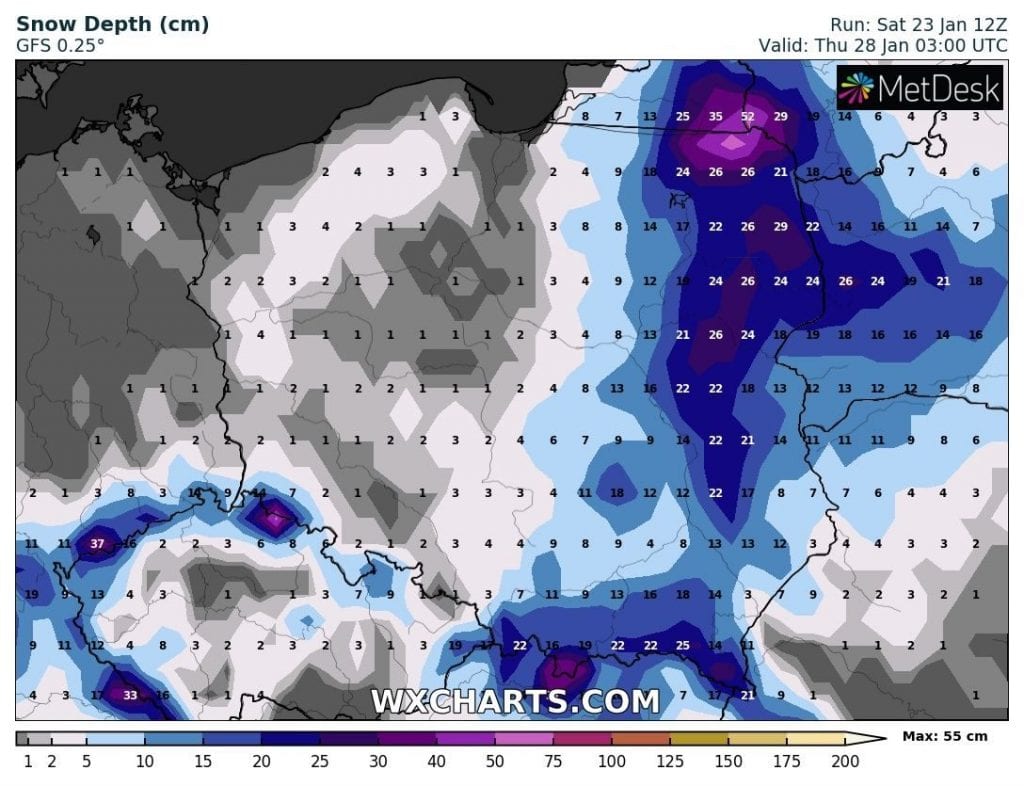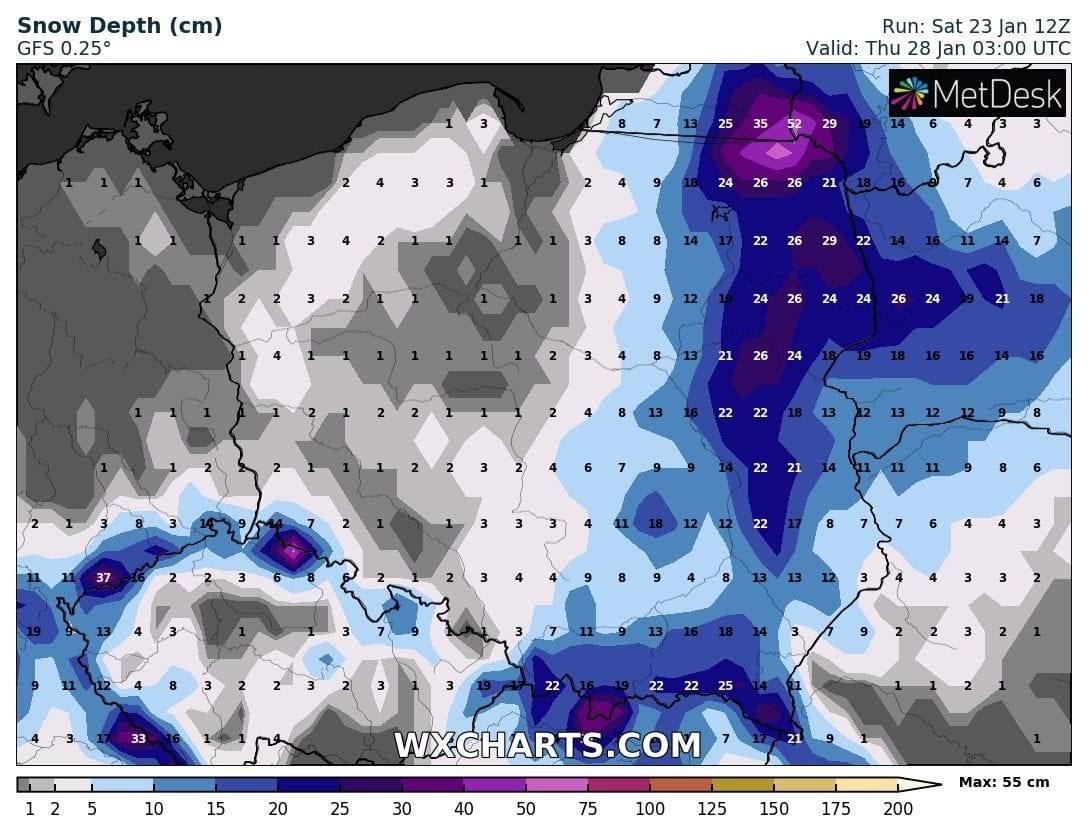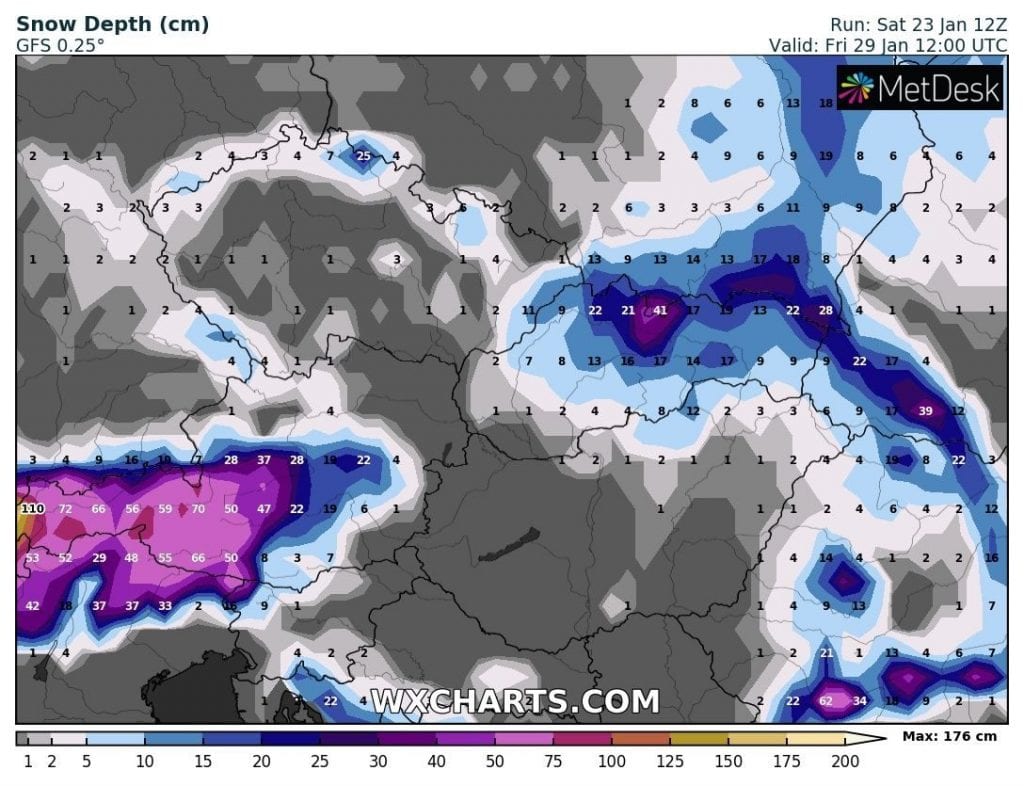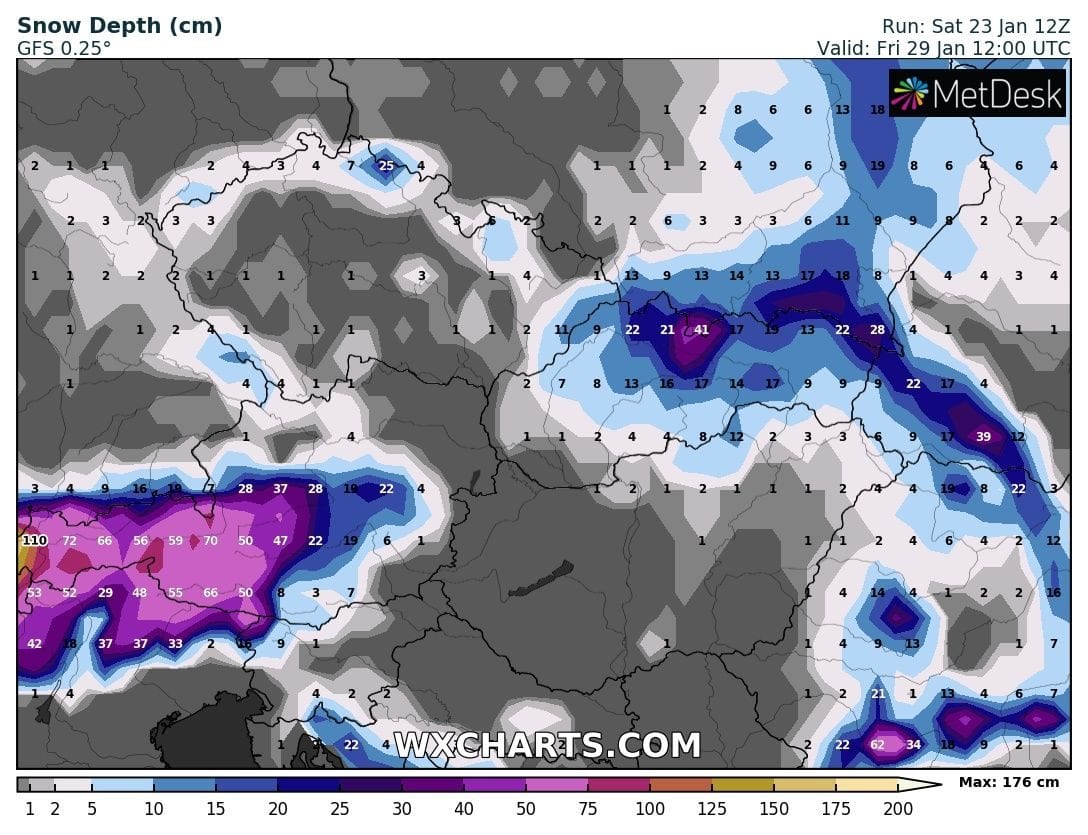 Read more: