Forecast models are still relatively confused from upcoming weeks, however, 2 possible peaks of cold weather shoud come mainly to northern half of continent.
Already next week, -10°C in 850 hPa is forecasted above parts of Central Europe, in the air however will be more moisture. Frosts around -15°C/ maybe rarely up to -20°C should hit Carpathian basins, after possible heavy snowfall early next week /https://mkweather.com/2021/01/23/adriatic-low-in-poland-and-slovakia-should-bring-snow-calamity-and-regionally-20-50-cm-of-snowfall-mk//.
The second possible peak of Winter 2020/2021 is therefore shifted to Feburary 2021 – only Friday, 22. January 2021 outputs expected similar conditions above northern half of Europe, such as outputs during all last workweek, with severe frosts northward from the Alps and Carpathians, even, in the Spain, again.
If we look at current ensemble forecasts of GFS, possibility of atmospheric blocking above Scandinavia it will be here around 4.-8. February 2021, again, with possibility of drier weather with continental flowing above mentioned parts of Europe.
Some runs of GFS are however warmer, thanks to more eastward position of this Scandinavian blocking high, therefore, we are still giving chance 50:50 for surprising return of extreme winter over parts of Europe.
For reaching so extreme values, such as in January 2021, it was needed temperatures in 850 hPa around -15°C, what are current outputs approximately of 1/3 of runs of GFS.
There is before us a lot of days until 4.-8. Feburary, and many runs of GFS ECMWF model, therefore some doses of patience are needed for now for more accurate forecasts.
Winters with very strong SSW often surprise the second or the third time after the first peak (e.g. years 2010, 2012), therefore, already next week we will be witnesses of confirmed or denied forecasts about big return of Siberian winter.
Infographics: LRWFS/Sezónne predpovede počasia FB; wetterzantrale.de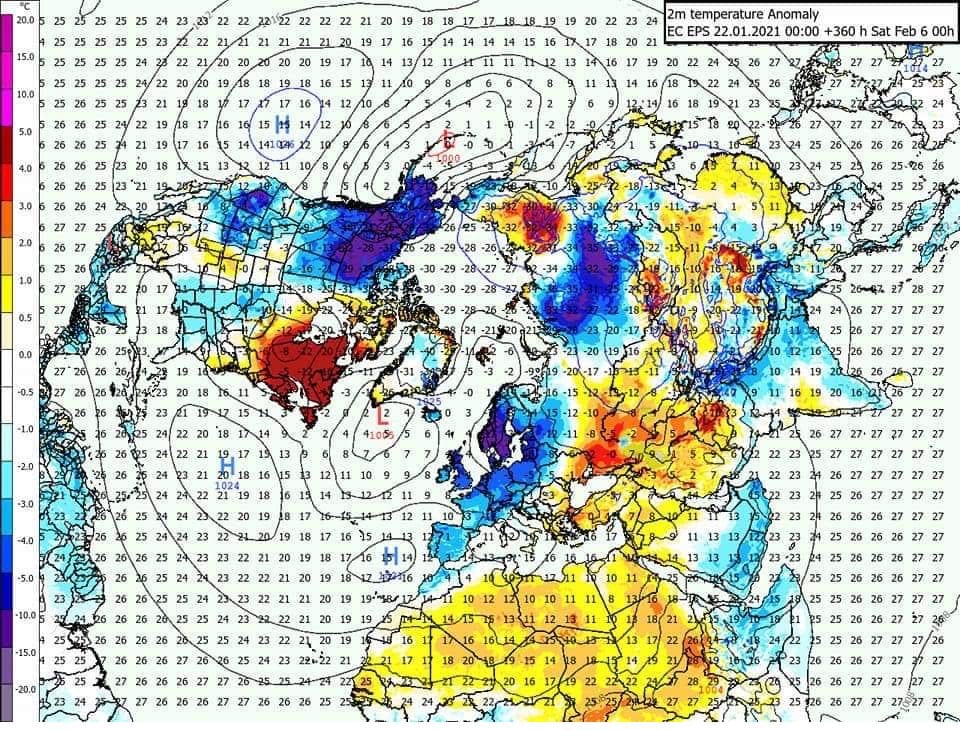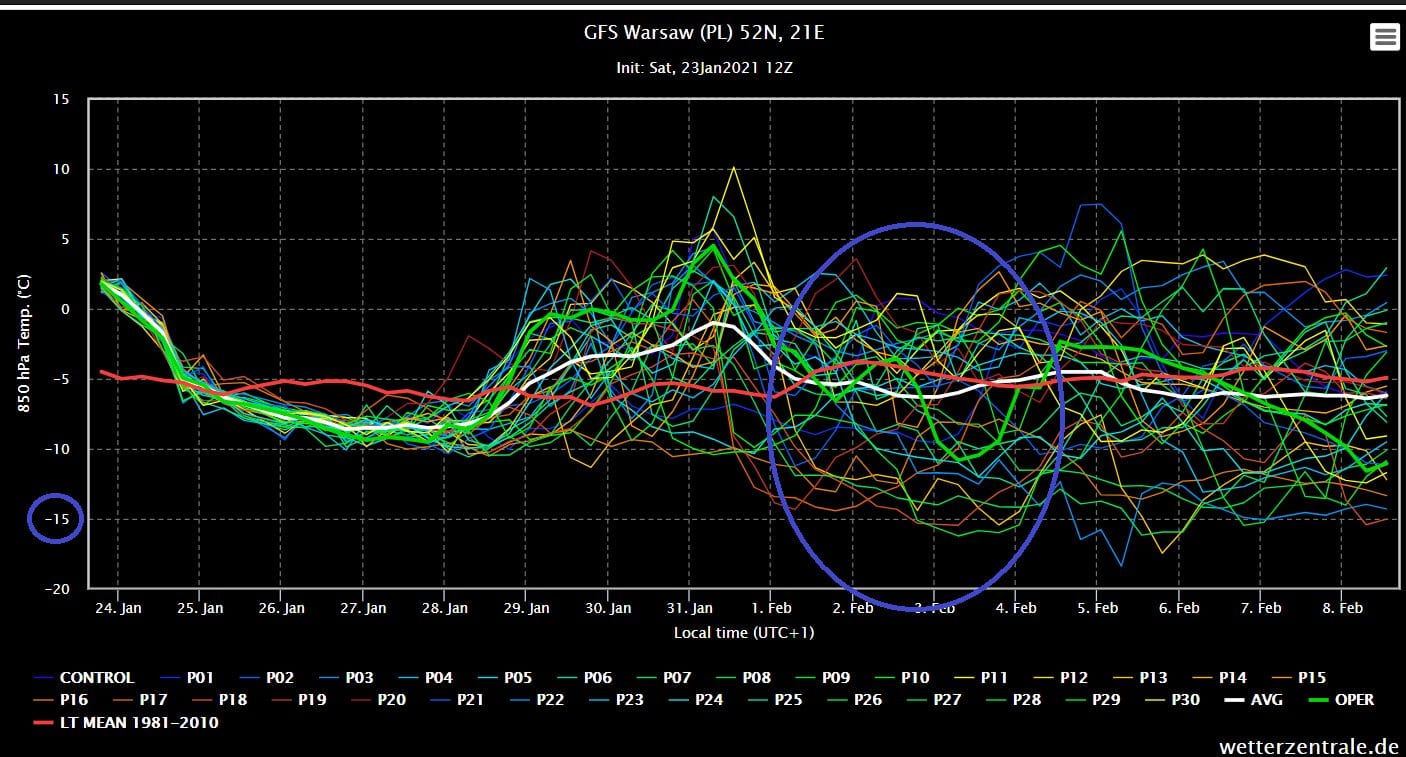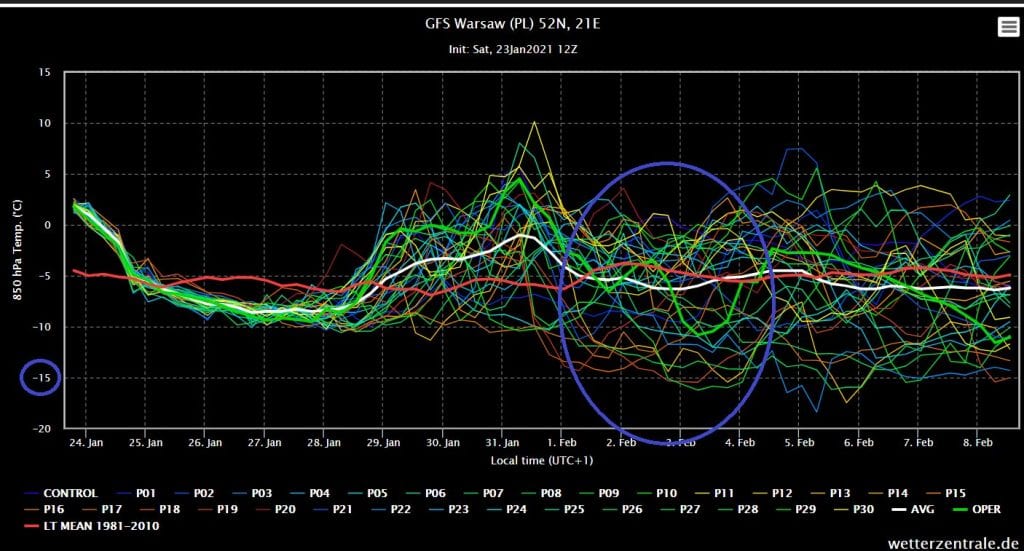 Read more:
(Visited 113 times, 1 visits today)