While in the western USA and Canada is still anomalously hot and all-time Canadian temperature in Vancouver region was again broken (+47,9°C! – a topic of one of the next articles, even hotter temperature should appear, yet), the eastern USA is bothered by heavy rains from Tropical storm Danny in Southeast and other storm activity in northern regions.
Tropical storm Danny appeared on South Virginia´s coast already on Monday, 28. June 2021 and gradually system has shifted above southeastern states with the result of heavy rains forecasted approximately up to 8 inches / 200 mm and local floods, such as along the coast were observed strong wind gusts.
1-minute sustained winds within Danny reached 75 km/h and pressure in the middle of the system dropped to 1009 hPa during the maximum development of the system.
The system hit South Carolina around Monday, 15:00. Danny was the first storm to make landfall in South Carolina in June since Hurricane One in 1867.
Danny produced rainfall totals of up to 3 inches (76.2 mm) in South Carolina locally, with local flash floods. The system then has shifted above Georgia and Alabama, with the next heavy rainfall (precipitation totals will be known soon). Later, the shift of remnants of the system northwestward or northward is forecasted.
Meanwhile, above the Atlantic, 2 next possible tropical storms have developed, one of them already has reached a status of Tropical Depression 95L Invest and the next strengthening is forecasted, until the system around Thursday, 1. July 2021 should hit the Caribbean and early next week the coast of the USA.
This system very probably will be the 5th tropical storm in 2021, with the name Elsa. The second one, which is moving above the Atlantic behind him, with the name Fred. GFS currently expects that it should be the first hurricane of Atlantic Hurricane Season 2021 – the storm is forecasted to hit Gulf Coast around 7. July 2021 according to current GFS.
Very stormy Summer 2021 is continuing in many parts of the eastern half of the USA, with the next floods reported from the Detroit region, Michigan.
In the region fell around 7 inches (around 175 mm) of rainfall around the weekend and the area is completely flooded.
16-day forecasts for eastern, and mainly southeastern USA are still very stormy.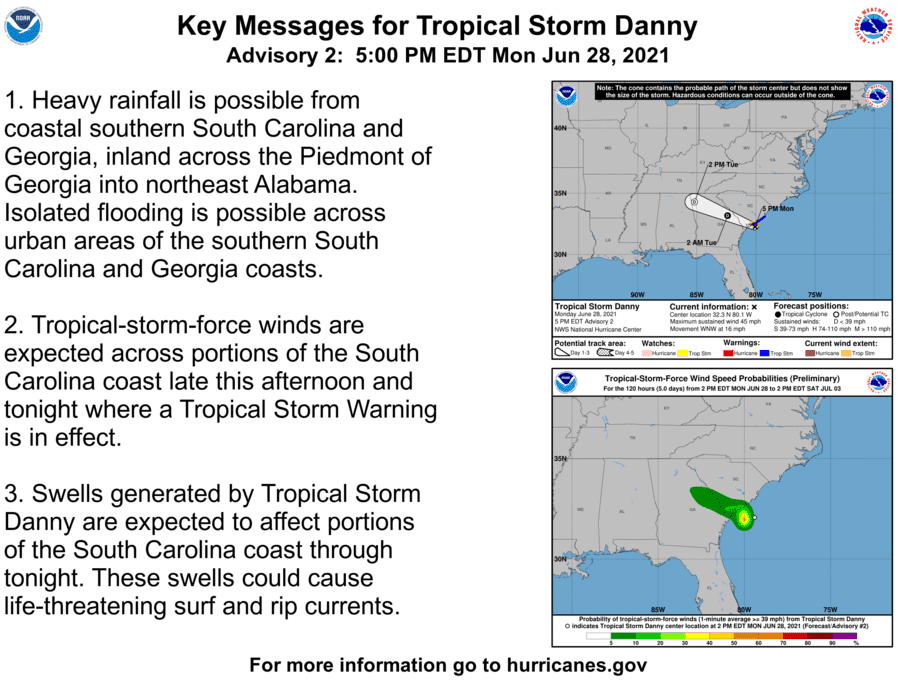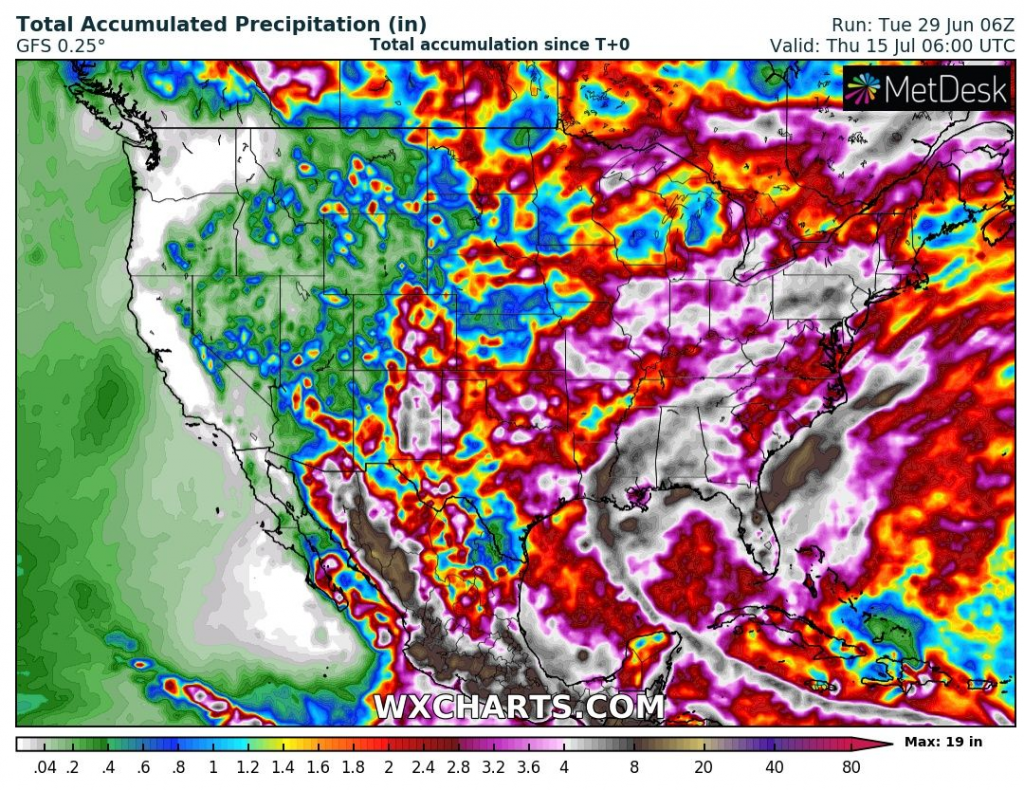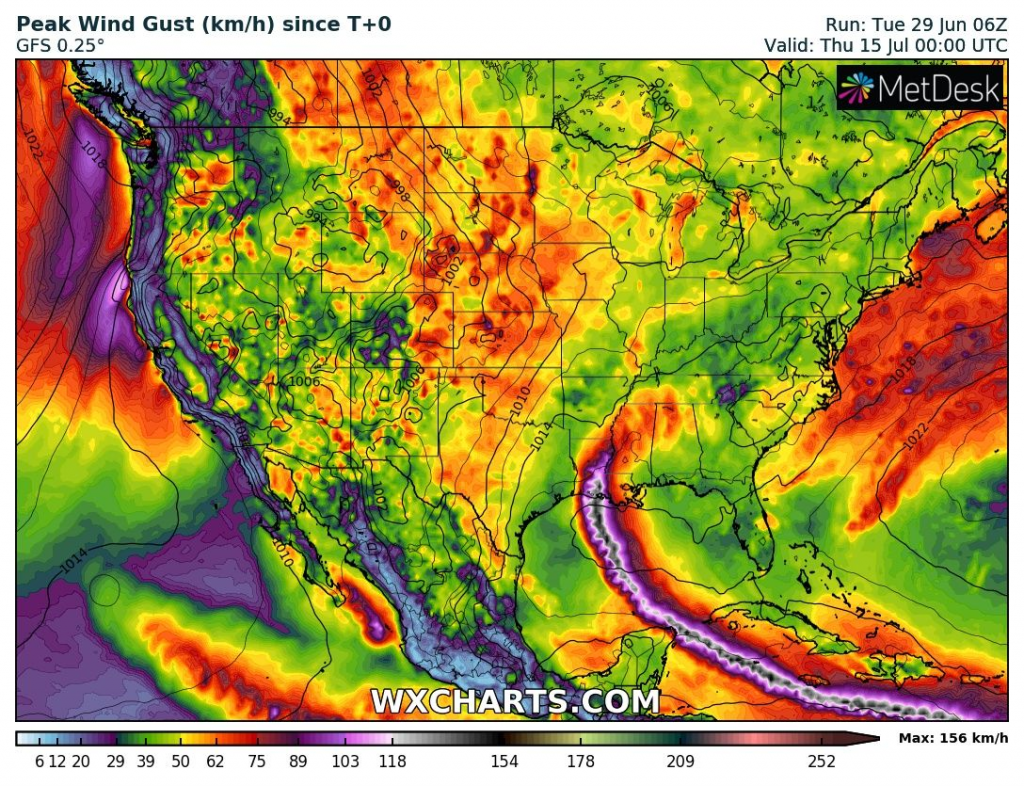 Source: wxcharts.com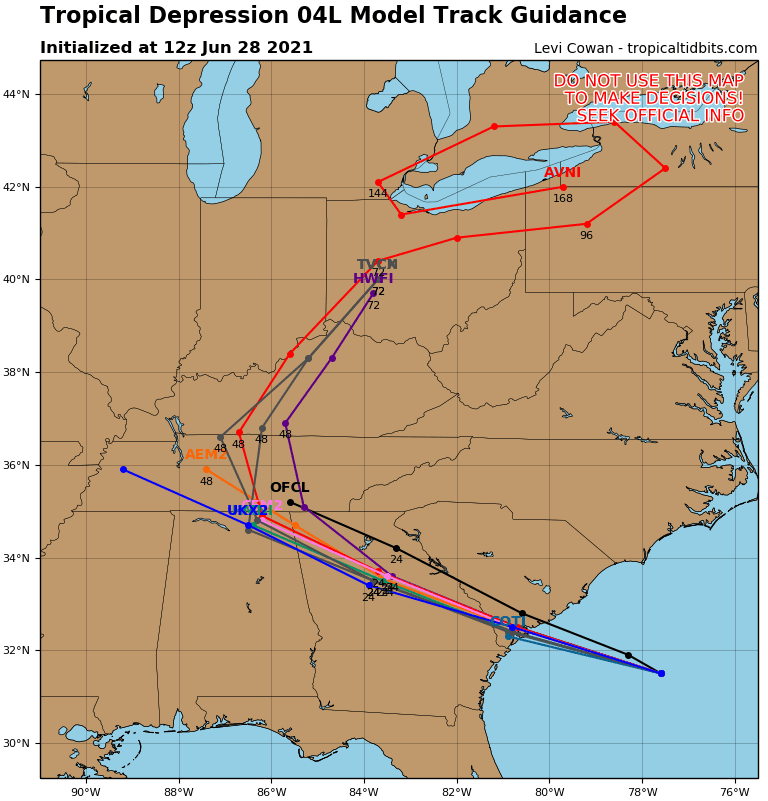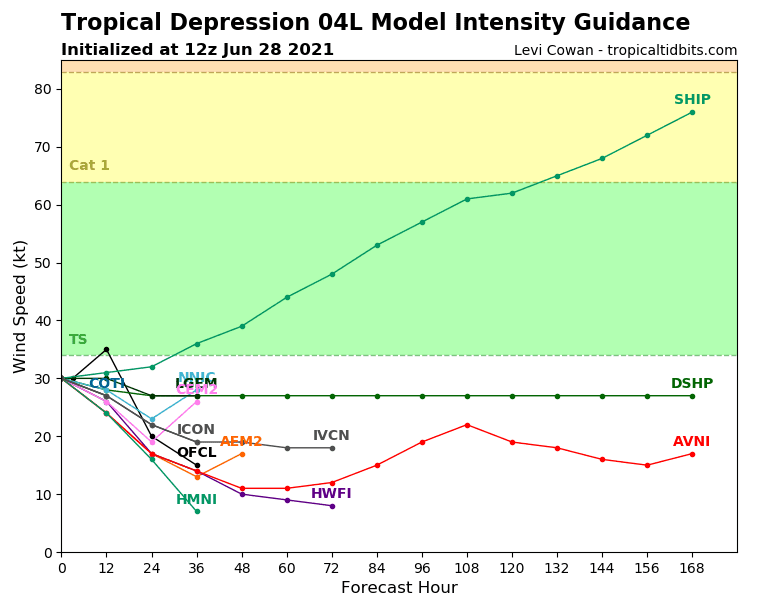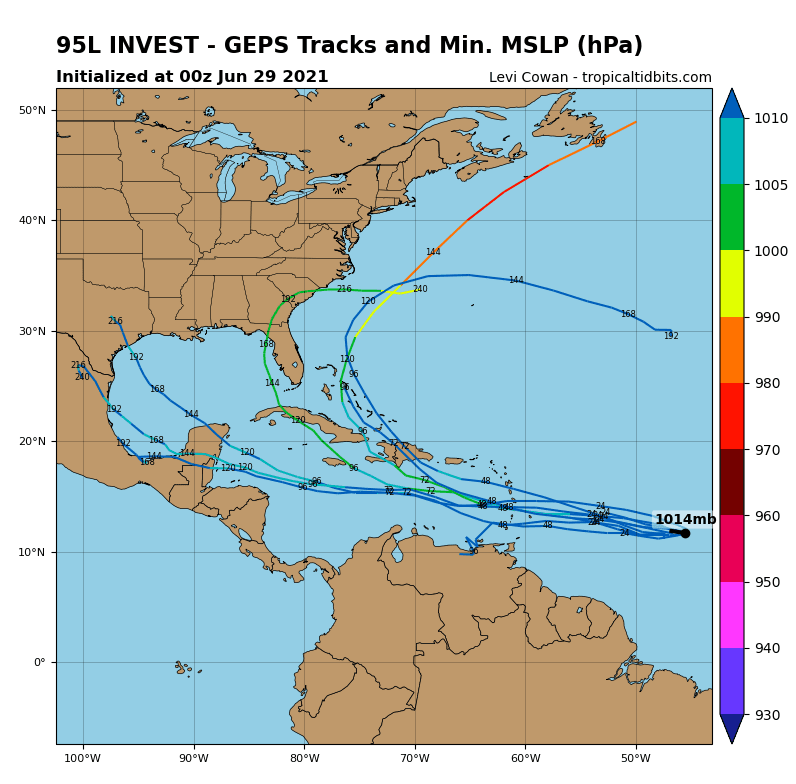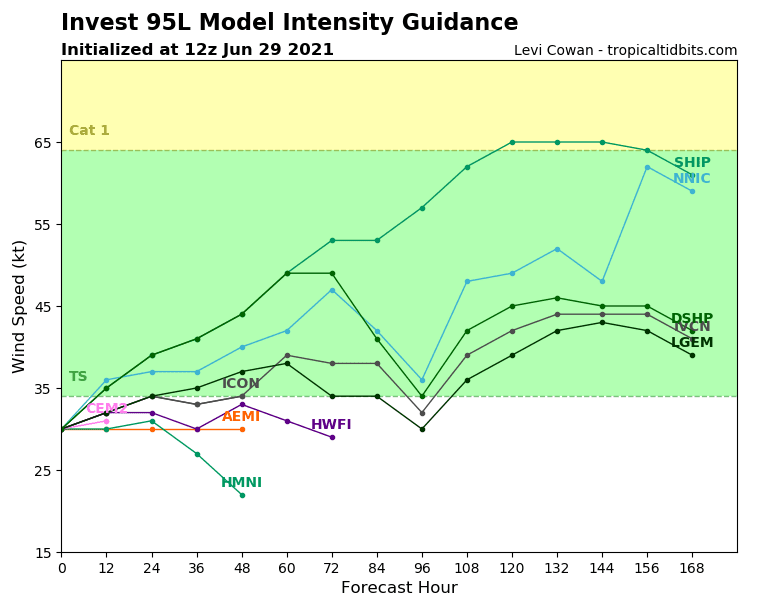 Source: tropicaltidbits.com
(Visited 5 times, 1 visits today)