After the first peak of June 2021 heatwaves /https://mkweather.com/460c-in-caltagirone-italy-dangerous-anomalous-and-deadly-heatwave-is-peaking-even-stronger-heatwave-next-week-june-2021/; https://mkweather.com/all-time-june-records-in-malta-413c-gudja-and-stromboli-italy-377c// is coming the second, possibly even stronger second peak.
According to official forecasts, maximum temperatures up to +46°C are forecasted for southern Italy on Tuesday and Wednesday 29.-30. June 2021.
Some meteorological models even on Sunday, 27. June saw a chance for extreme +48°C very rarely near sirocco winds /mentioned here: https://www.meteogiornale.it/news/25389/meteo-notizia/cambiamenti-climatici/meteo-fuori-controllo-estate-2021-e-i-tropici-del-sahara//.
Already temperatures up to +46°C mean in June regional all-time monthly records.
Extremely hot air at the end of June 2021 again hit Balkan, southern Central Europe, and part of Eastern Europe, with the next possible daily or regionally monthly temperature records.
And it´s not the end – already between 7.-14. July 2021 GFS sees a big chance for long-term and persisting heatwave for very similar regions such we have seen in June 2021, with the next possibilities of temperatures +46°C, or maybe +48°C in southern Italy and above +40°C even in Hungary.
Already on Tuesday, 29. June we will bring the first measured temperatures from the second Summer 2021 significant heatwave in Europe, therefore stay watch Mkweather and if you live in hit region, follow drinking regime and do not expose to the sun for a long time.
Watch current forecasts, advisories, warnings, and news for better preparedness, too and take care of older people, which don´t feel thirst and are more susceptible to collapses from the heat.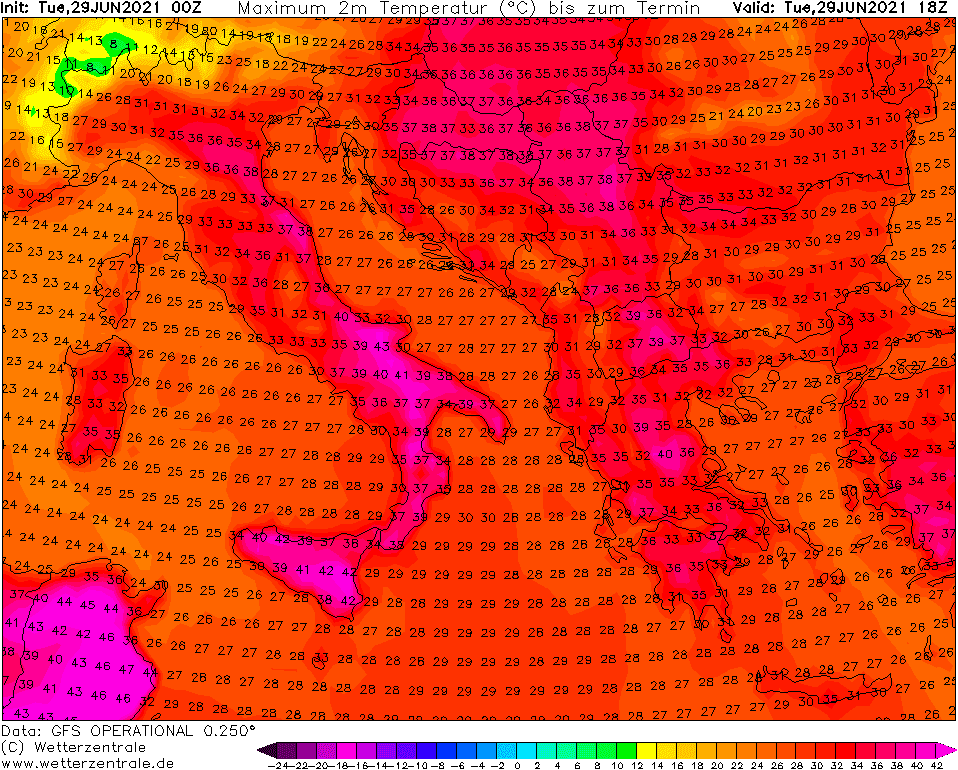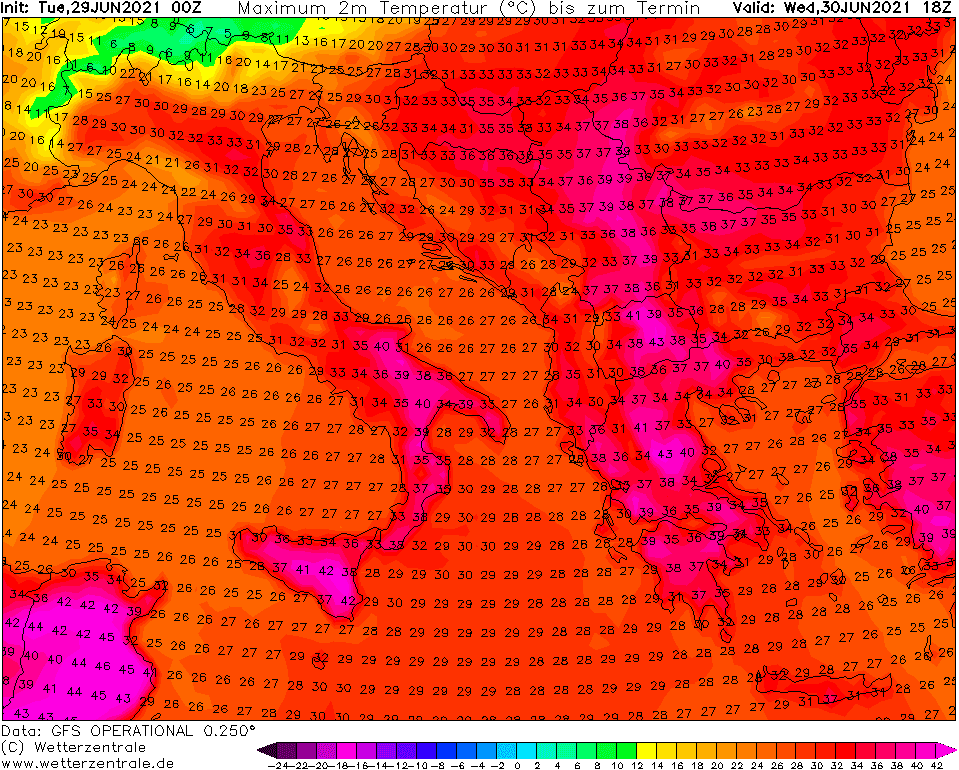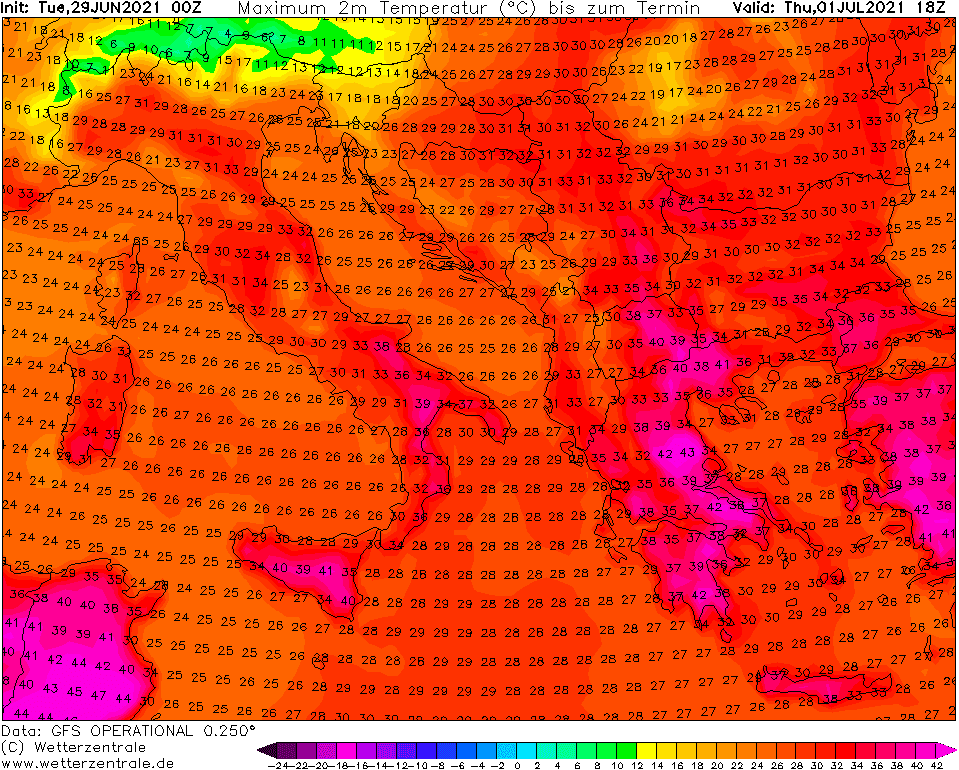 …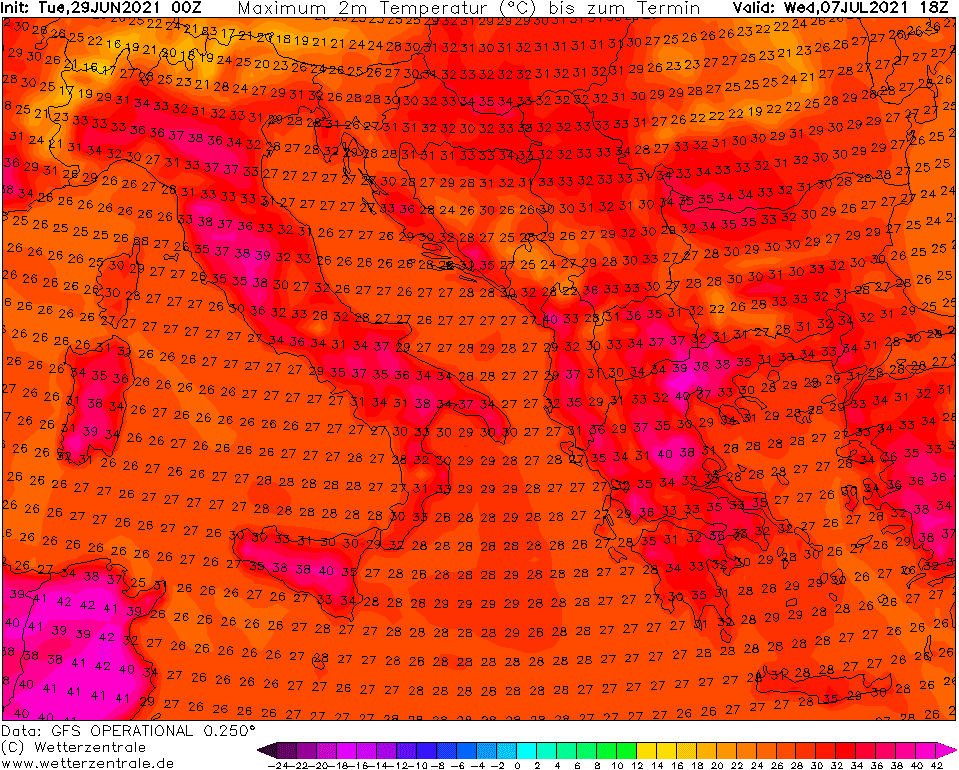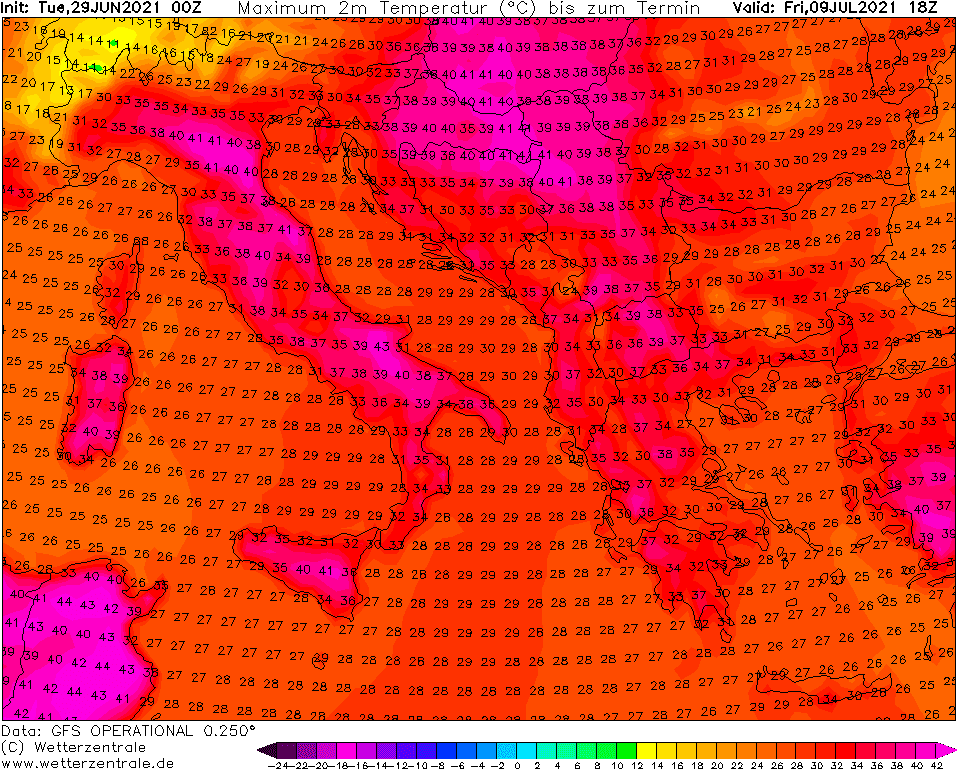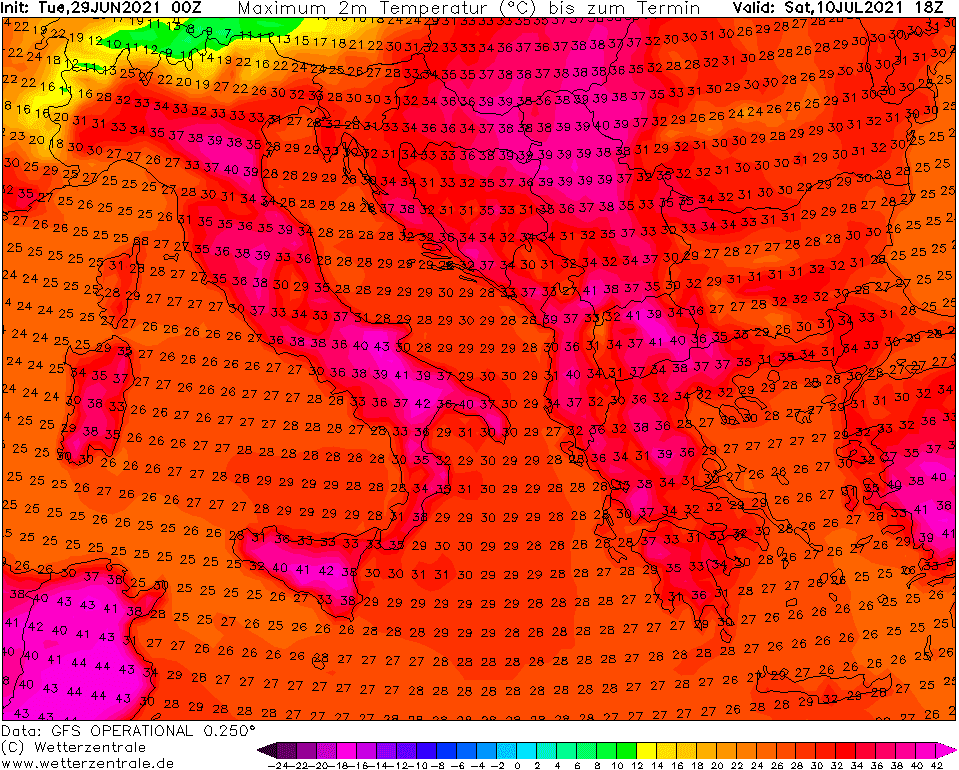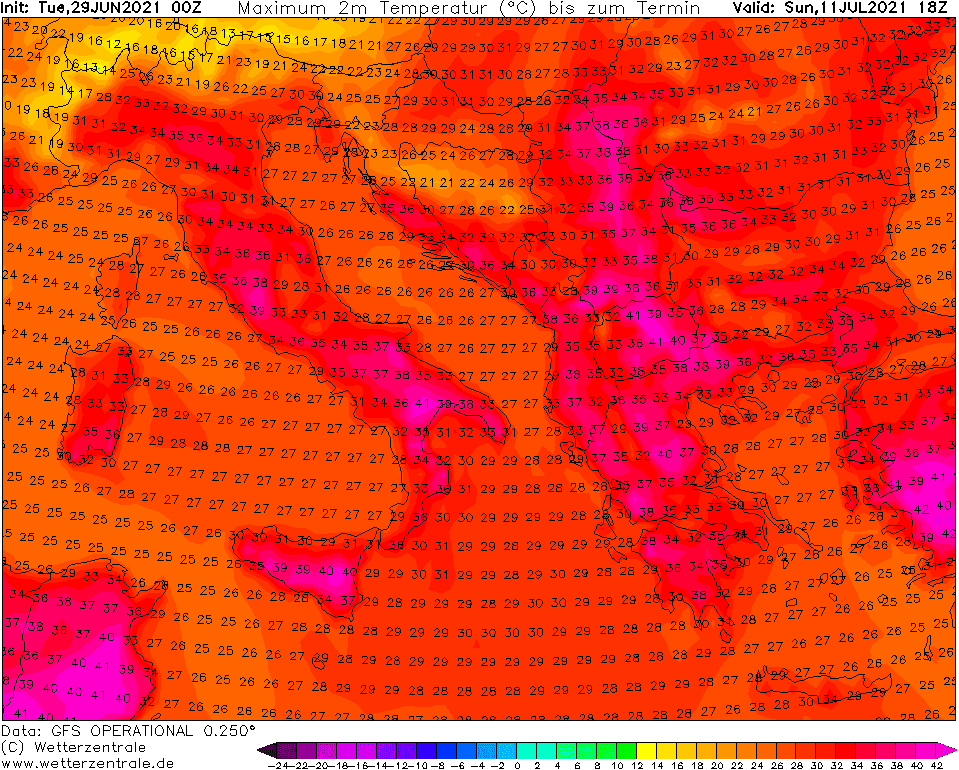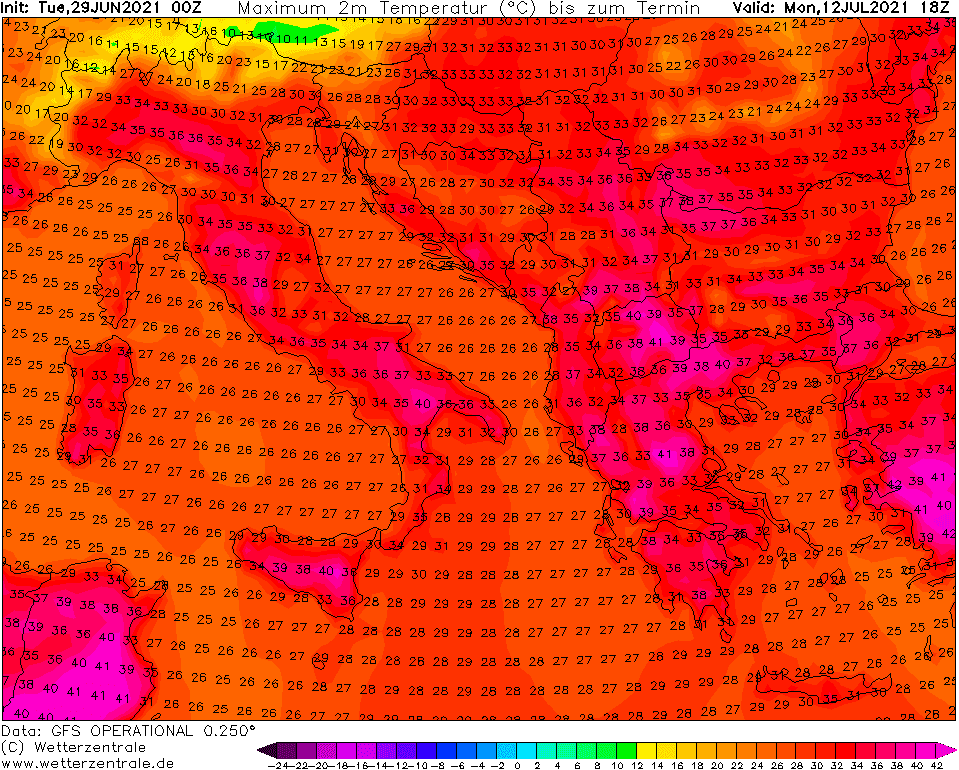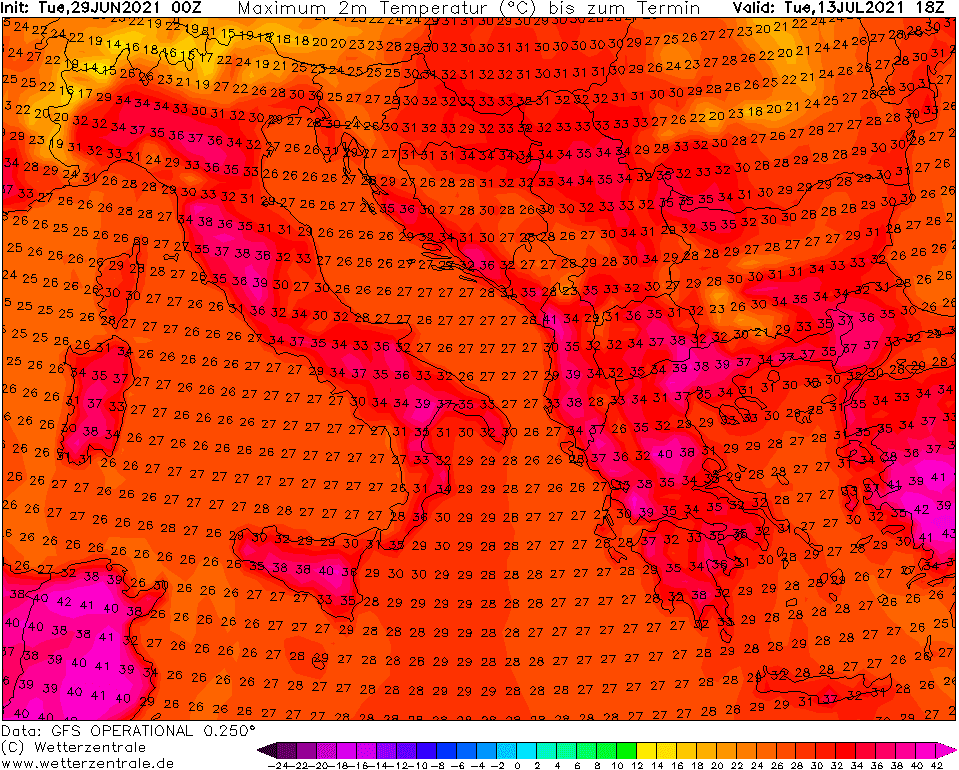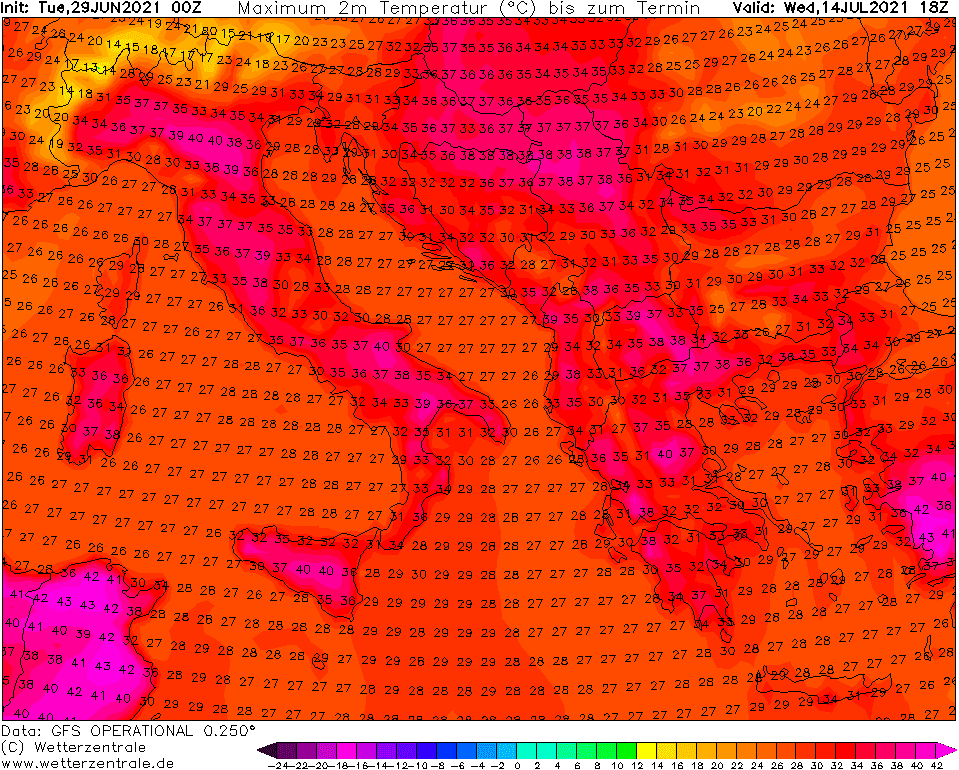 Source: wetterzentrale.de
(Visited 3 times, 1 visits today)