Long-term forecast for Europe is nothing good for lovers of hot or stormy summer. Weather models namely predict a massive and deep cyclones over Europe with southern stormtrack and large resources of Arctic cold air between 20.-25. August and the next, too cyclone with southern track, between 26.-31. August.
Current heatwave is slowly ending with severe storm round in West, then Central Europe and finally Balkan during this week /https://mkweather.com/2020/08/11/after-exhausting-heatwaves-paris-391c-frankfurt-a-m-375c-london-364c-damaging-storms-in-the-region// and in the second half of the next week, first early-autumn coldwave could start in Northwest, West and Central Europe. Maximum temperatures could reach +15/+20°C in colder and +20/+25°C in warmer regions, rarely +10/+15°C near all-day rain, during the coldwave.
Stormtrack of Icelandic cyclone will start shifting to the south and very deep cyclone over parts of Northwestern Europe with long low-pressure through is predicted in outlook of GFS.
Ireland and UK will hit by this system the first, after 20. August 2020, with gradual cooling effect. Between 22.-25. August, deep cyclone would to move over northern half of Europe, with very cold air masses over moderate zones of Europe and partly Mediterranean, too.
Around 25. August, Central Europe could find itself in warm sector of the next deep cyclone over Atlantic and NW Europe, with little northern track than previous, but still with powerful cold air masses in its cold sector between 26.-31. August.
The whole 3rd decade of August 2020 in Europe could according this long-term forecast end such as colder, with negative temperature anomalies above large parts of Europe.
Circulation in September could be colder too, we will have here a cold phases MJO, supporting NAO- and receored sea ice Arctic melting, supporting the same, too. Cyclones over Atlantic therefore could have more southerly storm tracks such an usual, with longer and rainy coldwaves and short, but extreme heatwaves in its warm sector.
Expected maximum temperatures in Europe for 23.,24.,25. and 27. August 2020 accodring to GFS: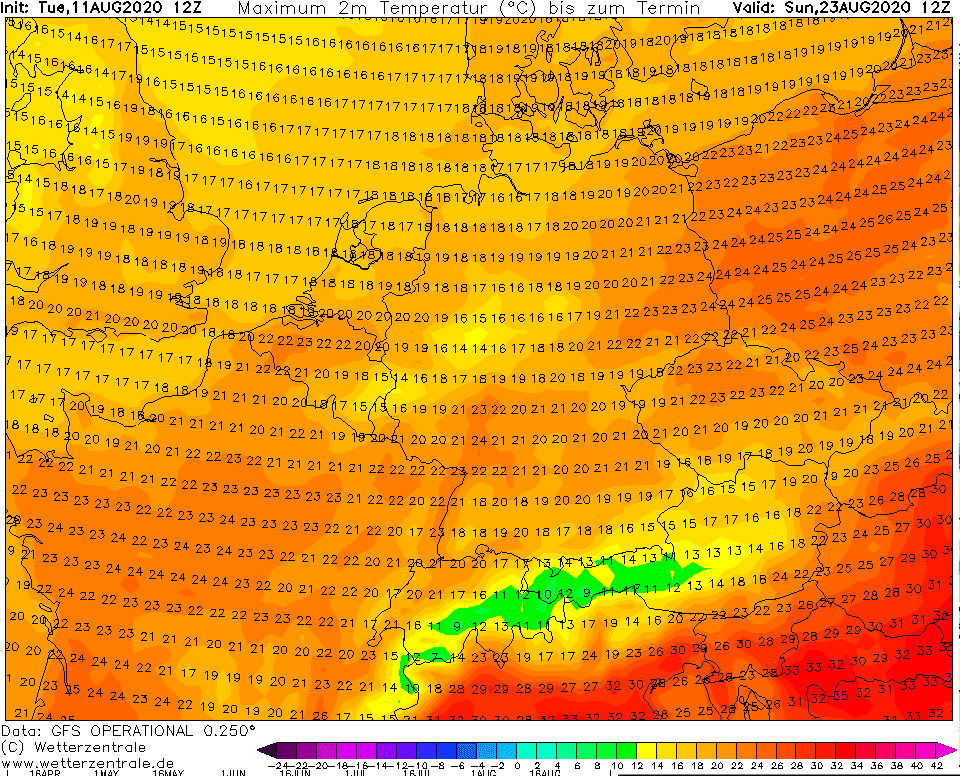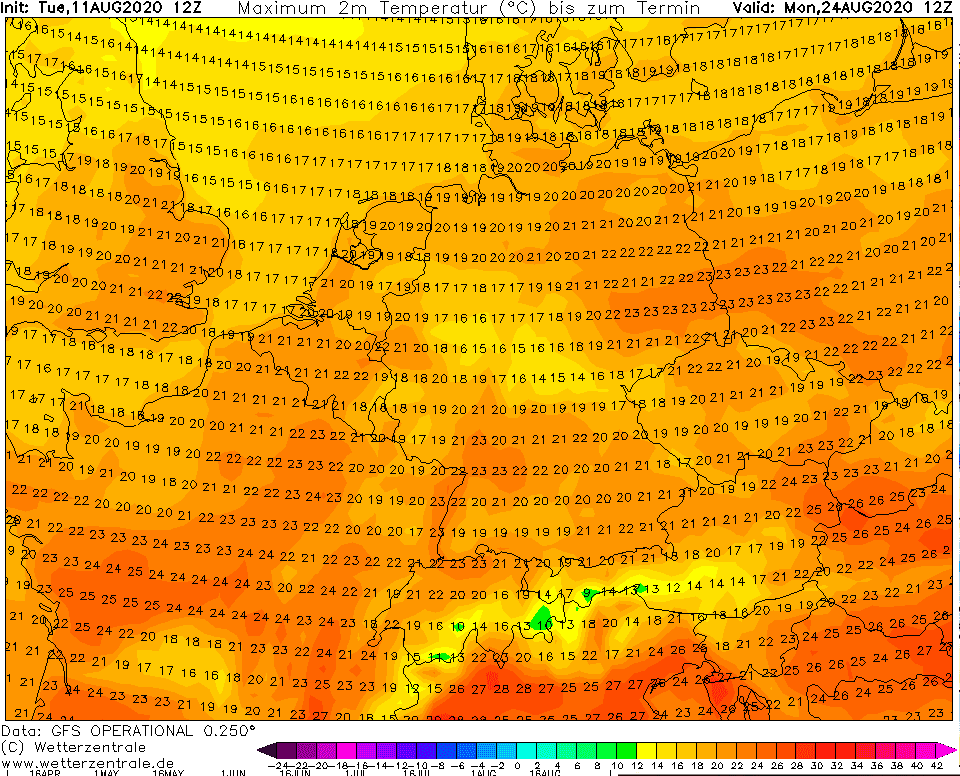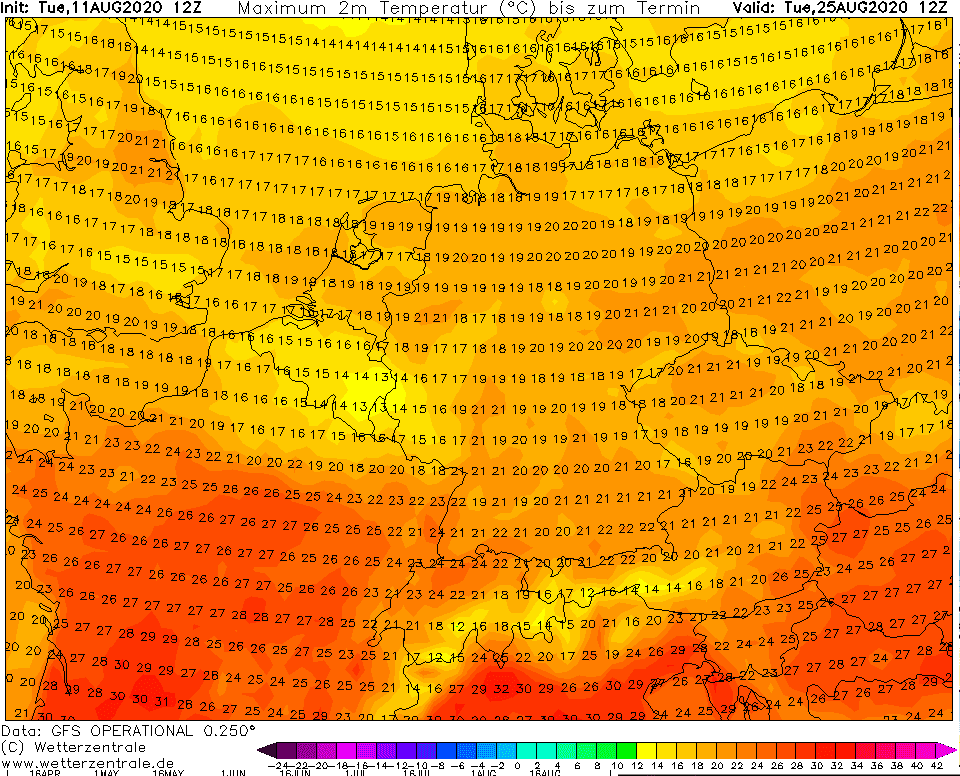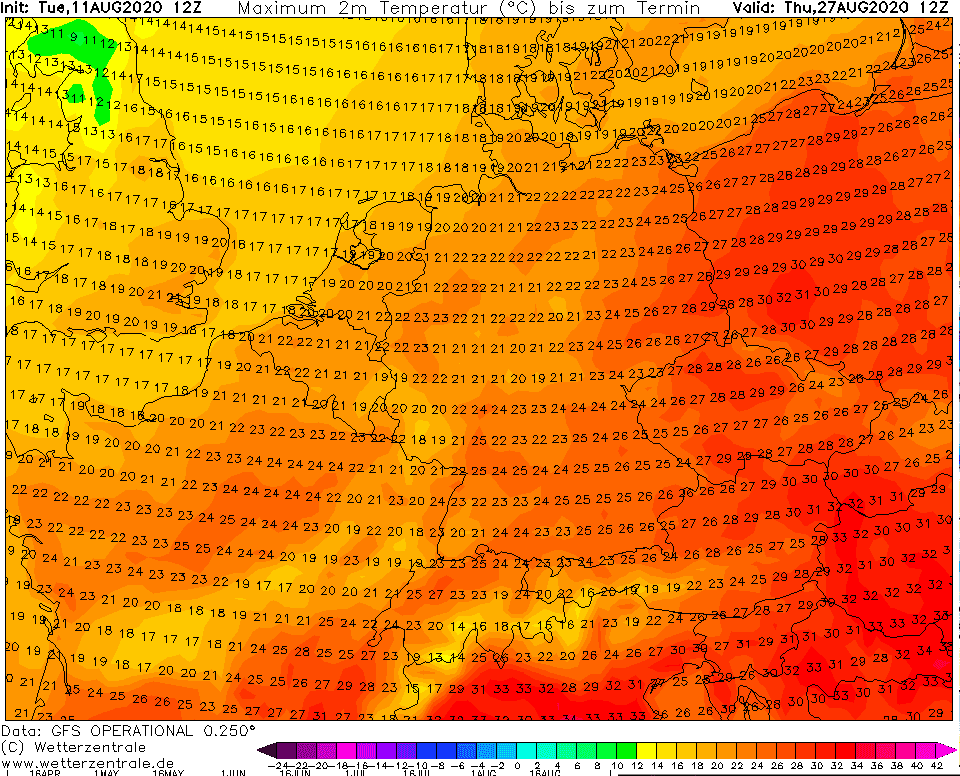 Expected temperature in 850 hPa for 20.-27. August 2020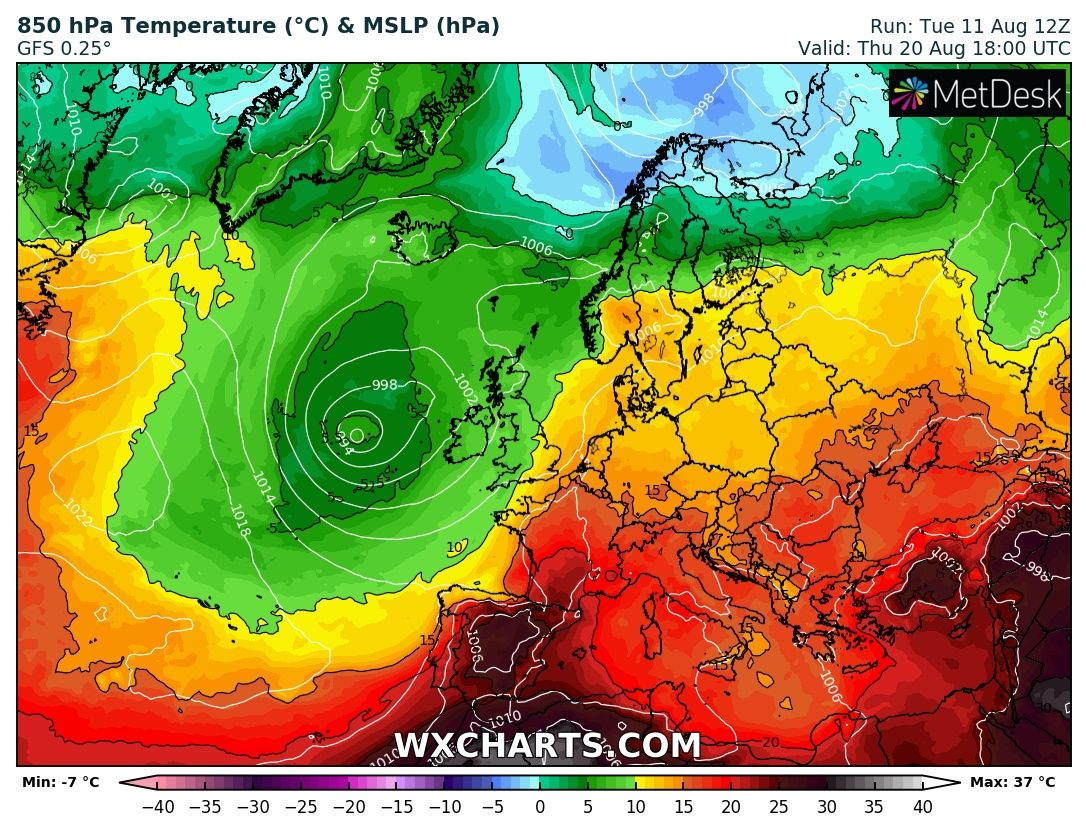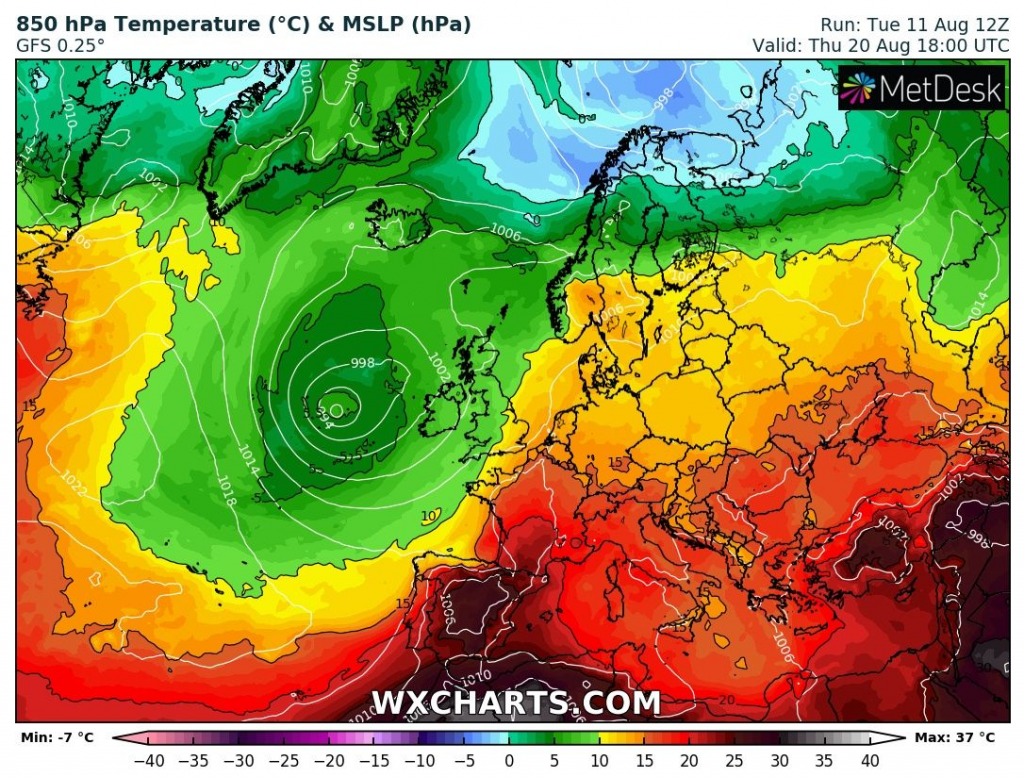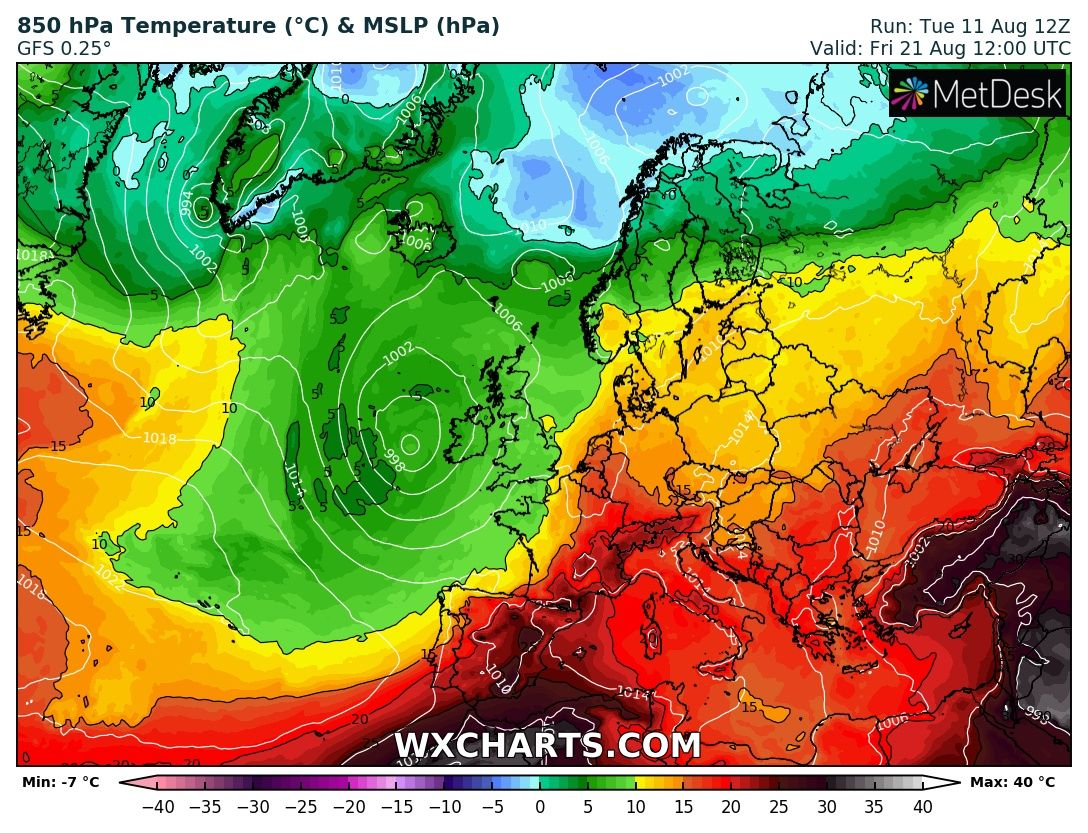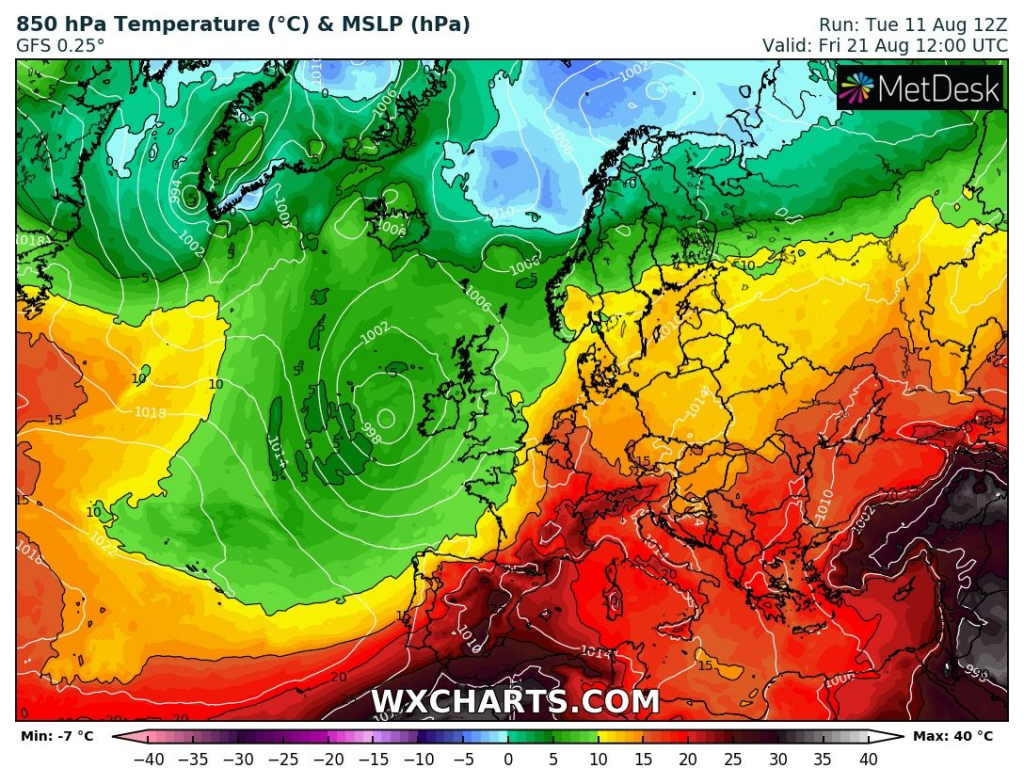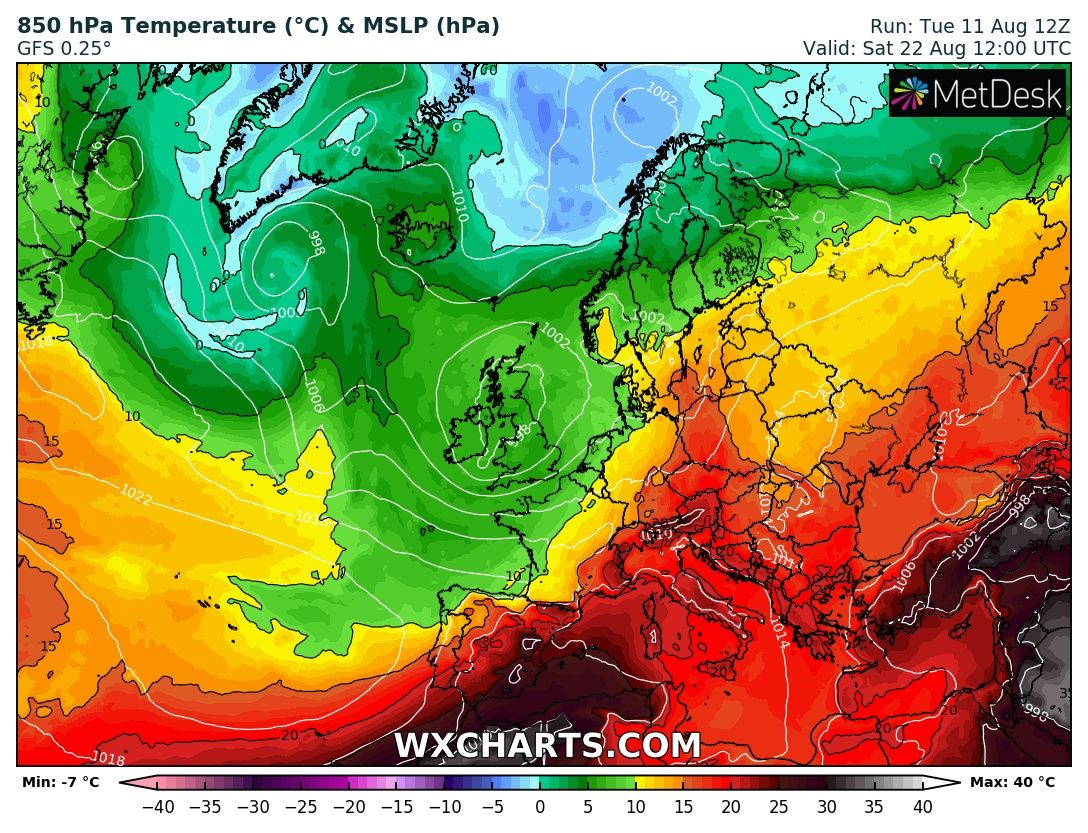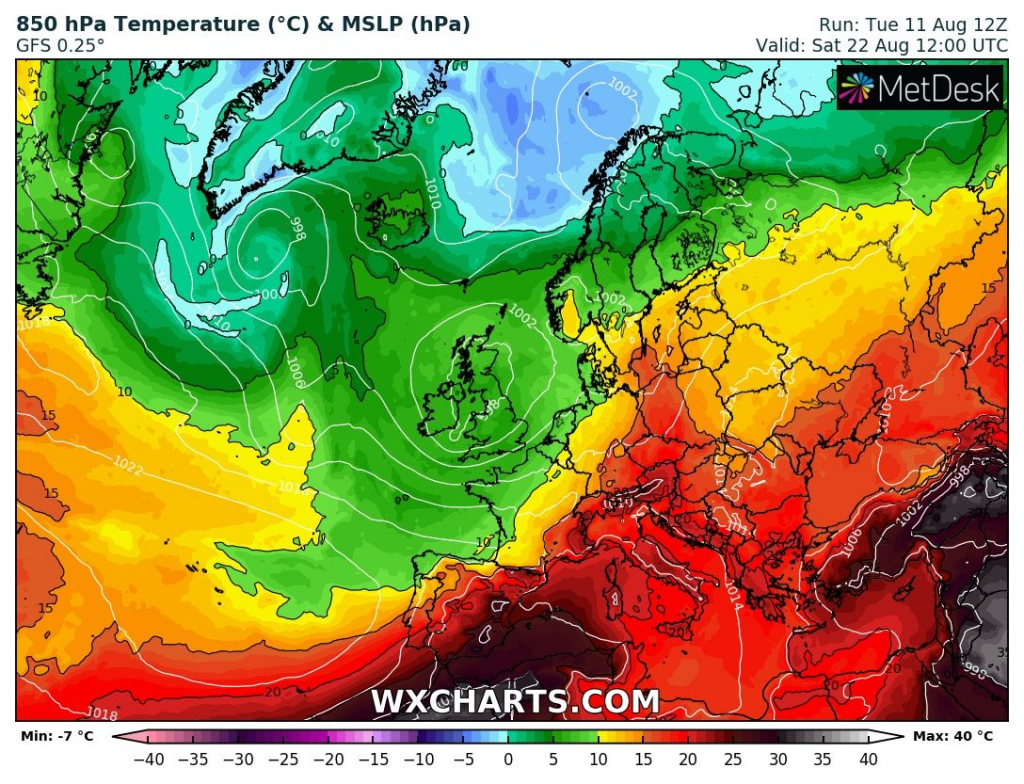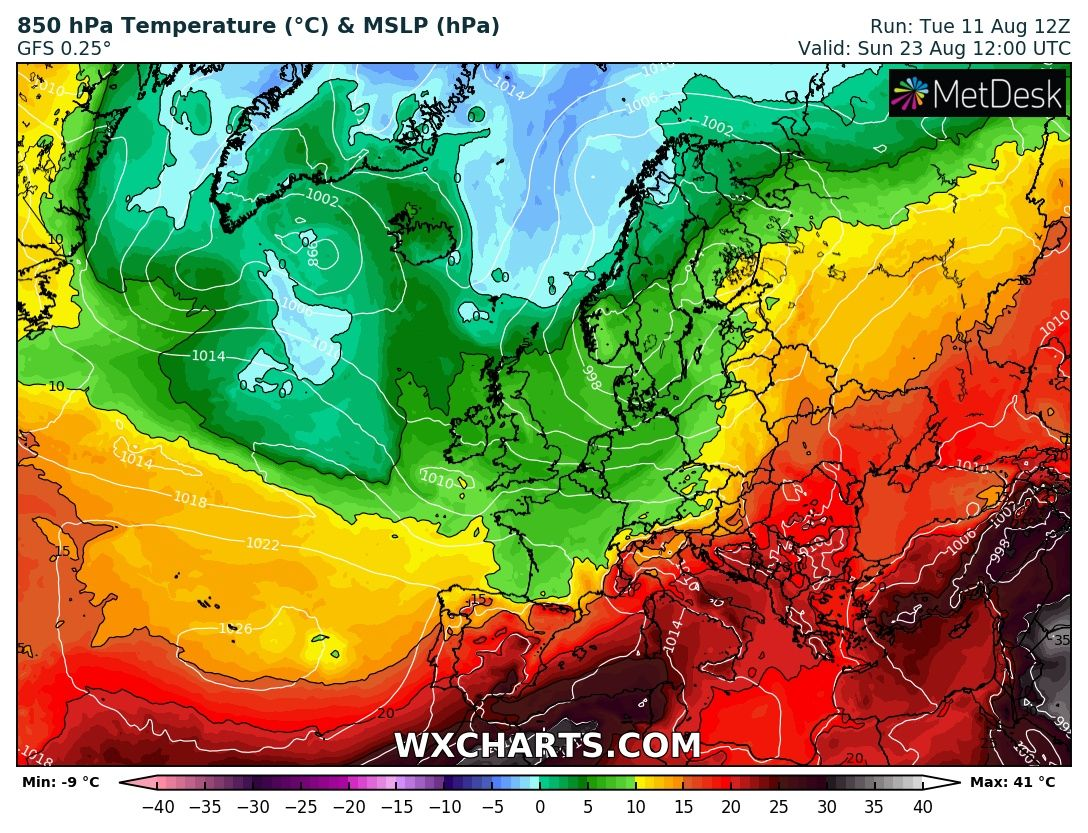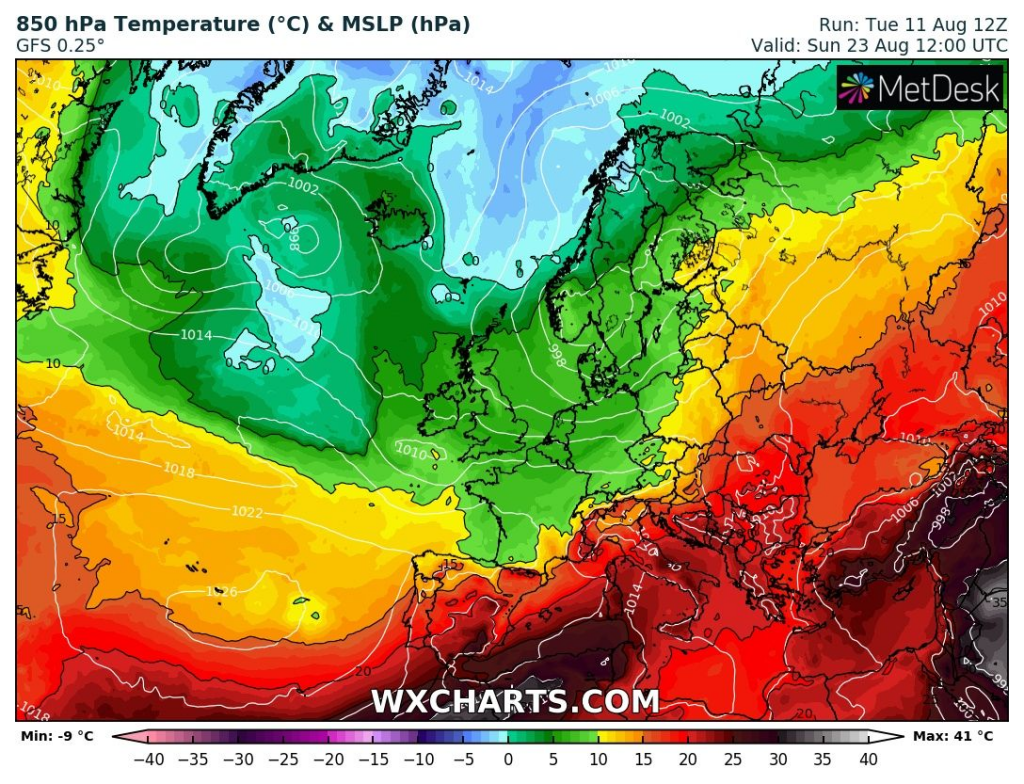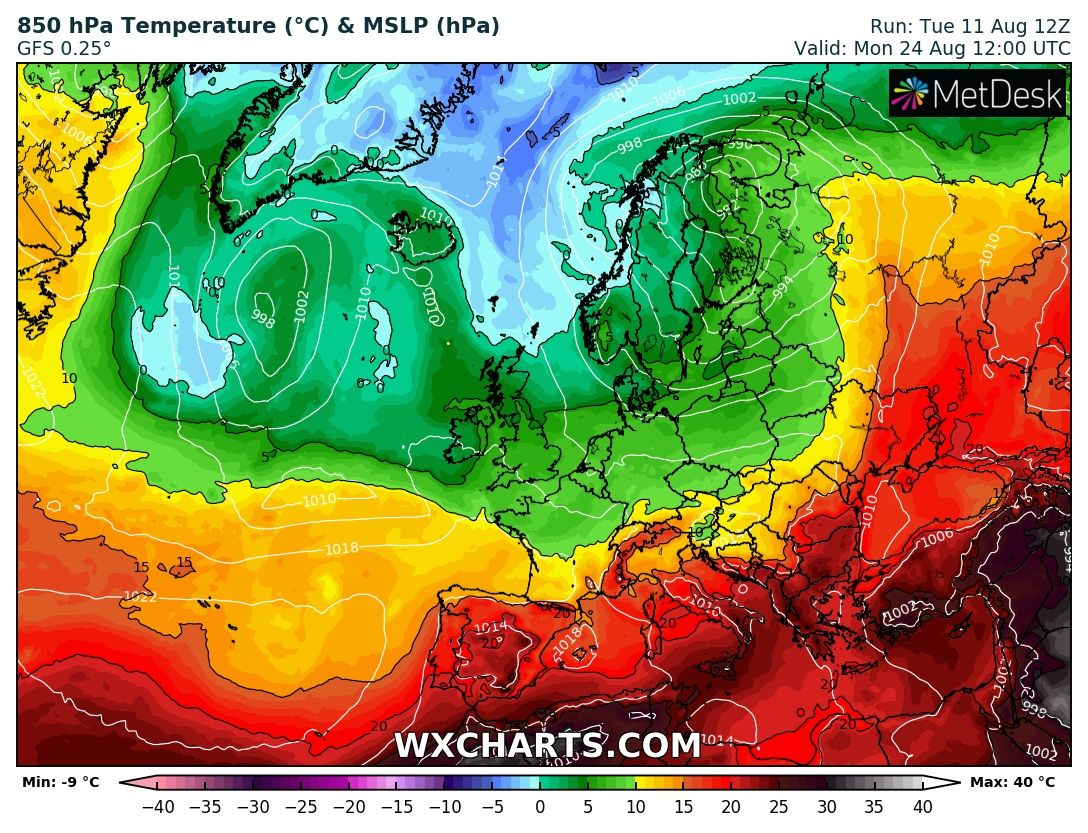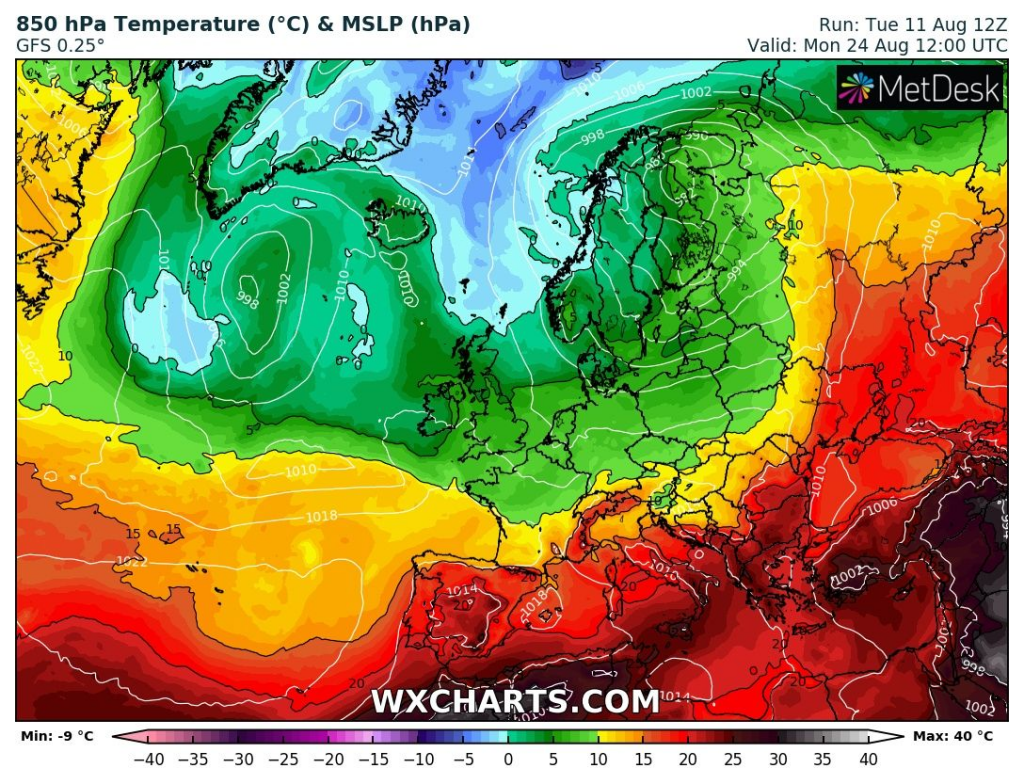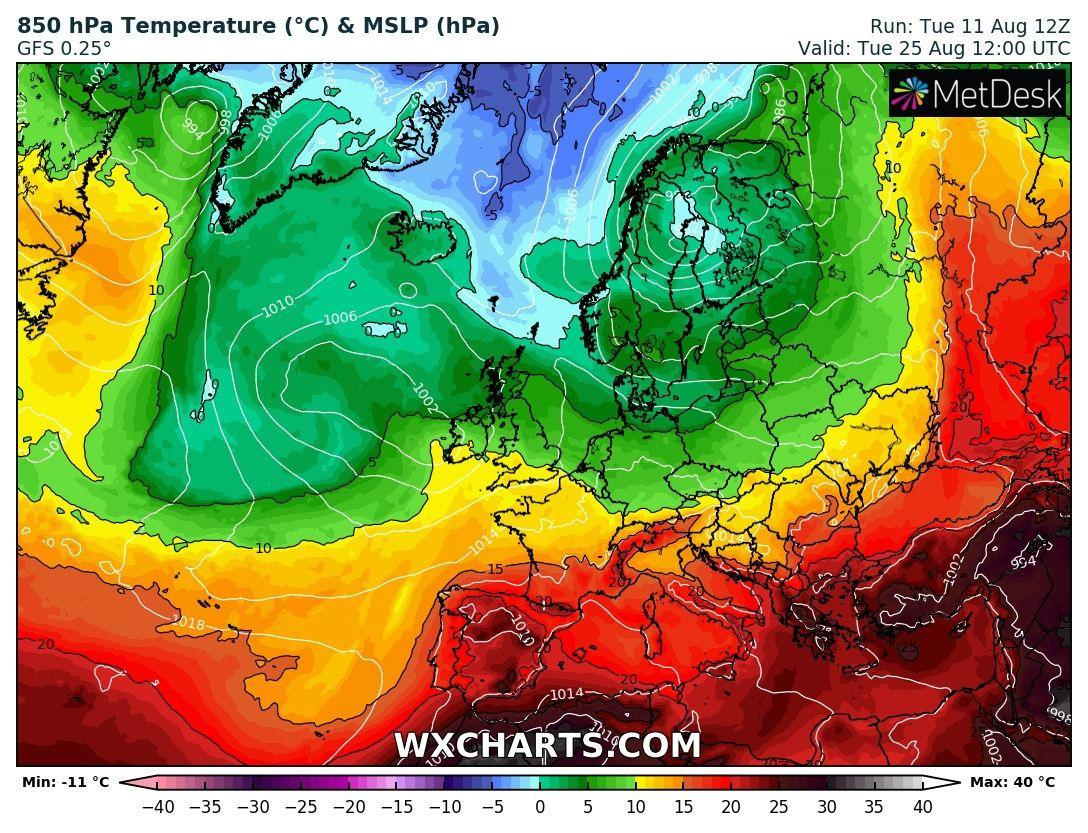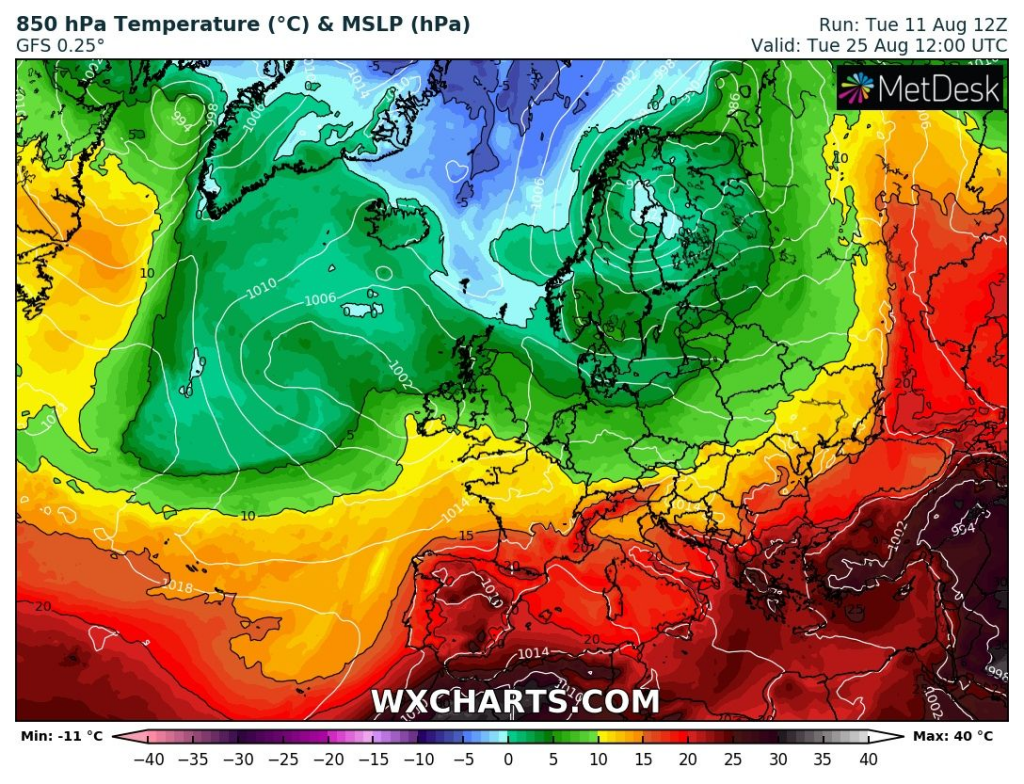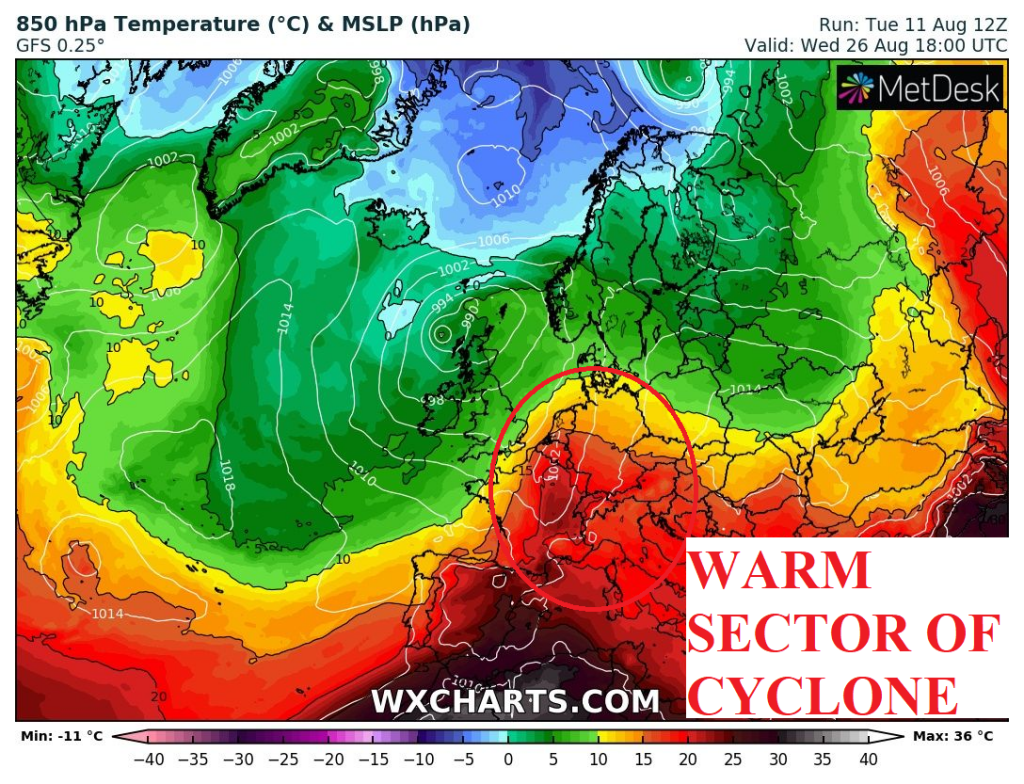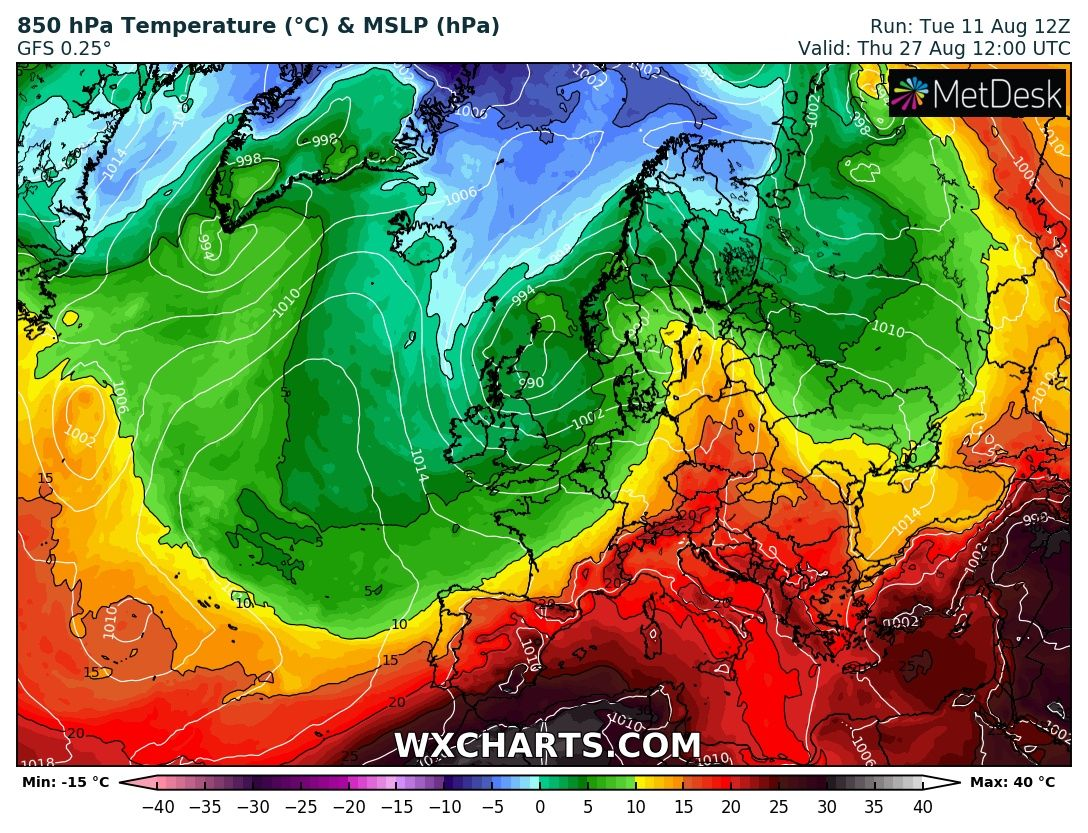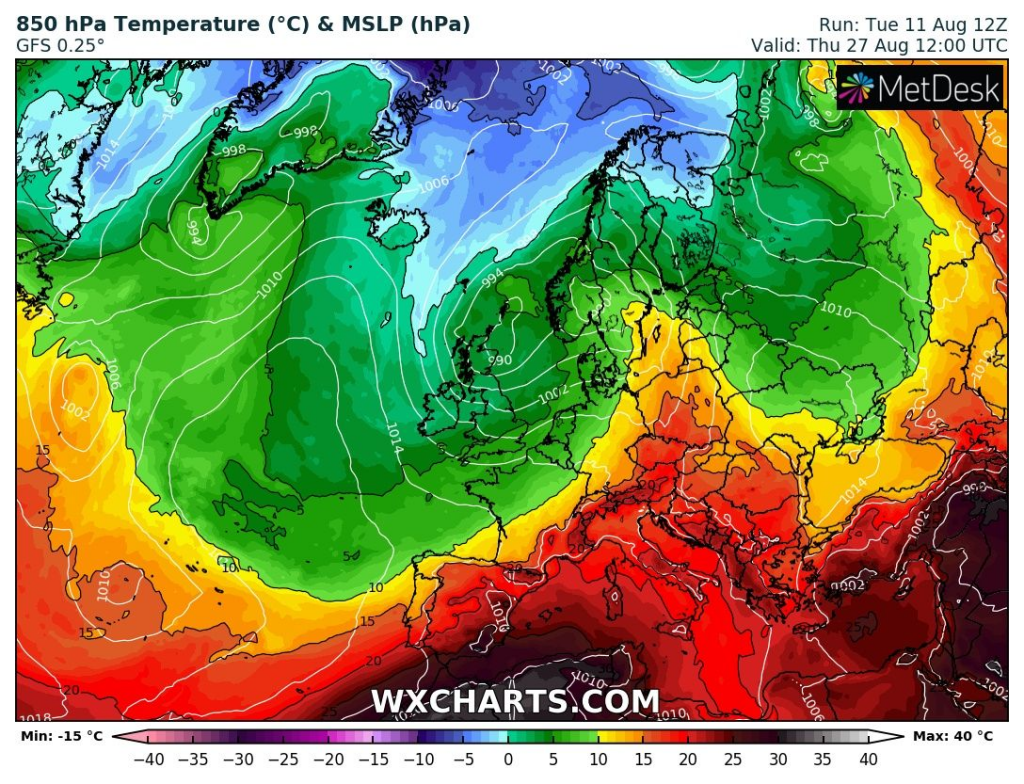 Expected temperature in 2 metres anomaly over Europe between 23.-26. August 2020:
Accumulated precipitation till 27. August 2020 counts with southern-stormtrack shifting of Icelandic cyclone during next 16 days:
NAO- phase means cyclones with southern stormtrack over Europe:

(Visited 31 times, 1 visits today)