After the highest June temperatures in history in St. Petersburg (+35,9°C) and Moscow (+34,8°C) , similarly such as in Europe, extreme storms arrived.
More about temperature records here: /https://mkweather.com/saharan-air-in-russia-359c-in-st-petersburg-and-348c-in-moscow-all-time-june-records/; https://mkweather.com/st-petersburg-with-a-supertropical-night-temperature-didnt-drop-below-250c/; https://mkweather.com/moscow-expects-36c-the-hottest-june-day-in-history-verkhoyansk-with-the-highest-all-time-ground-temperature-48c-june-2021//
Videos from violent storms, which caused at the end of June 2021 in Moscow total chaos, with widespread floods, severe winds, and damaging lighting (some videos below are drastic) are really impressive, maybe surprising, and extreme weather events, therefore, haven´t bothered only western, central and southern parts of Europe, but too European Russia and Eastern Europe.
In the Konkovo ​​area in Moscow, 53 mm of precipitation fell only in an hour– it's 70% of the monthly precipitation average for the station.
On one video we should notice burning building after hit by lighting.
Another video is showing a ripped-off roof from a high building collapsing directly into the street full of cars and people.
The next videos contain floodwater in Moscow and reactions of people - it was in some streets more than 1 meter high!
It appears, that around 8.-10. July, hot air with Saharan and Central Mediterranean origin again hits East-Central Europe, Eastern Europe, Baltic states, Finland and St. Petersburg and Moscow region, with the next possible heatwaves and the next possible storms after their ending.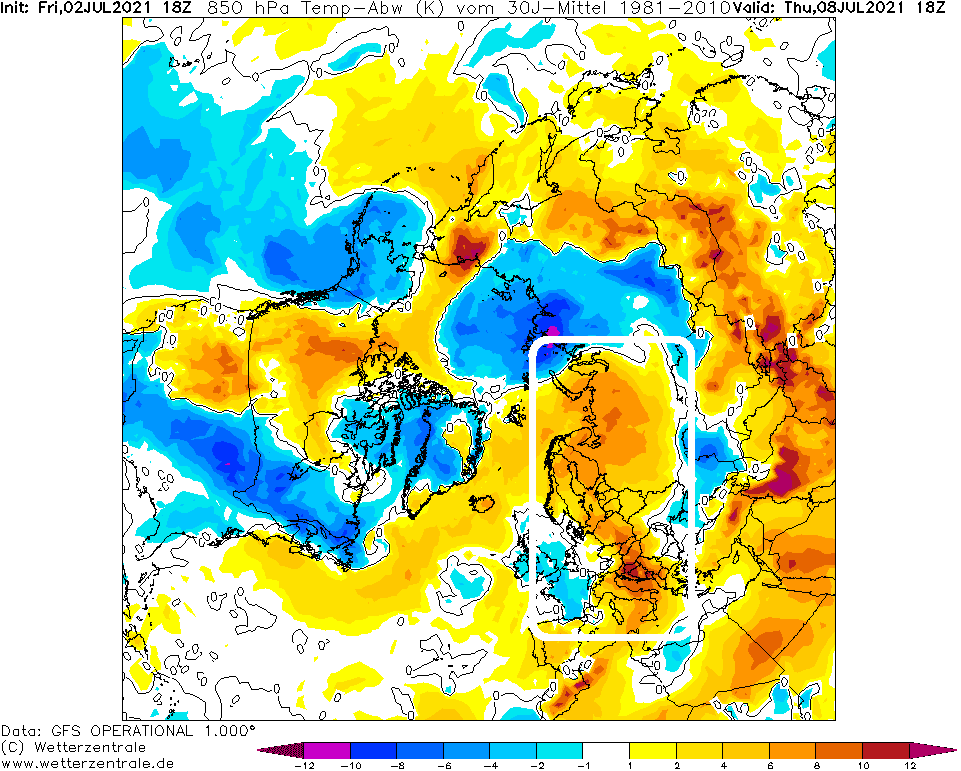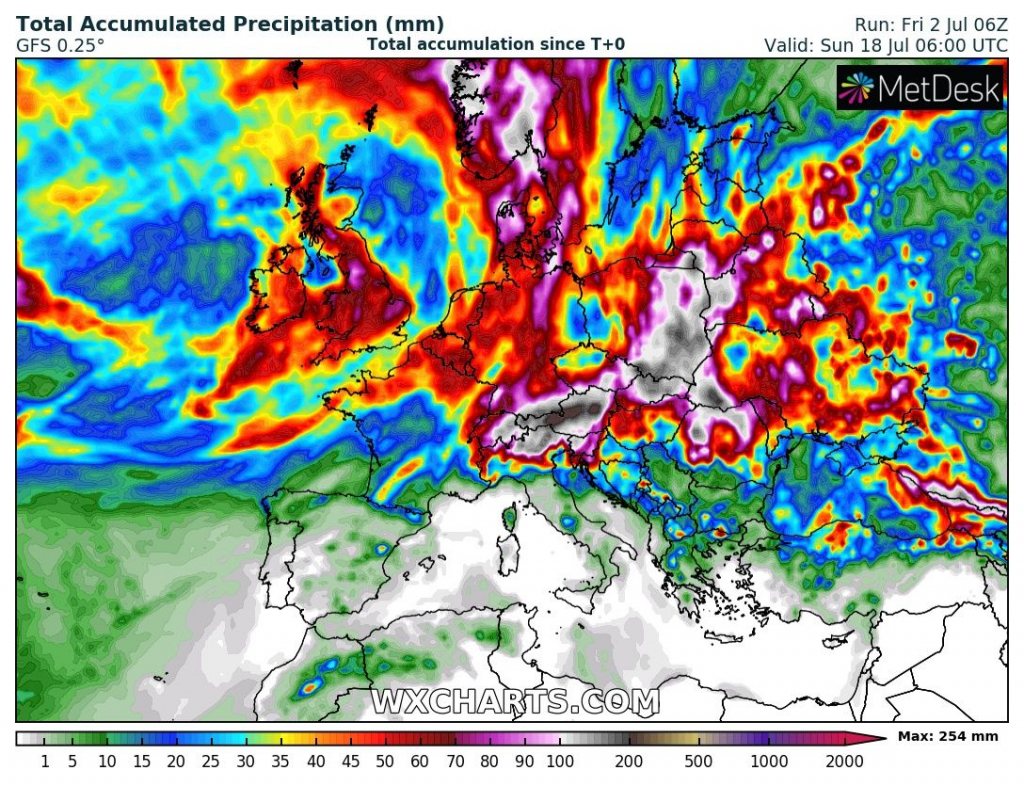 Sources: wetterzentrale.de, wxcharts.com