USA is bothered these moments by the strongest October coldwave for more than 200 years /https://mkweather.com/2020/10/26/in-october-never-been-so-cold-in-the-usa-220-years-all-time-records-overcame-in-november-indian-summer-in-outlook/; https://mkweather.com/2020/10/23/arctic-days-will-come-in-october-usa-under-record-early-snowfall-with-200-year-october-frosts// with widespread snowfall and cold temperature records from northern up to southern parts of territory.
In the same time, Hurricane Zeta is moving above Southeastern USA, with next possible floods in many areas /https://mkweather.com/2020/10/26/hurricane-zeta-hits-louisiana-mississippi-alabama-florida-and-georgia//.
On the back side of Hurricane Zeta, extremely cold air will shift even above Mexico and Northeastern USA during next days, but Mkweather has a very good news - for almost all first November 2020 decade is predicted long and powerful period of Indian summer for northern parts of the USA and southern Canada.
Extremely warm air will be persisting over northern parts of the USA and southern parts of Canada between 2. and 10. November, with regional anomalies from long-term average more than +20°C.
There will be possibility of temperatures more than 68°F / +20°C, in southern region, summer temperatures over 77°F / +25°C, maybe, very rarely 77°F / +25°C will be reached in southern parts of Canada in early November!
2 divided warm spells will be moving from western to the eastern parts of the US and Canada during the mentioned period and it will be probably the last chance for some outdoor activities.
Mkweather during incoming period will be updating Indian summer forecast and brings fresh news about expected weather improvement in early November 2020.
Infographics: Expected T850 hPa anomaly over the USA between 2.-10. November 2020 /wxcharts.com: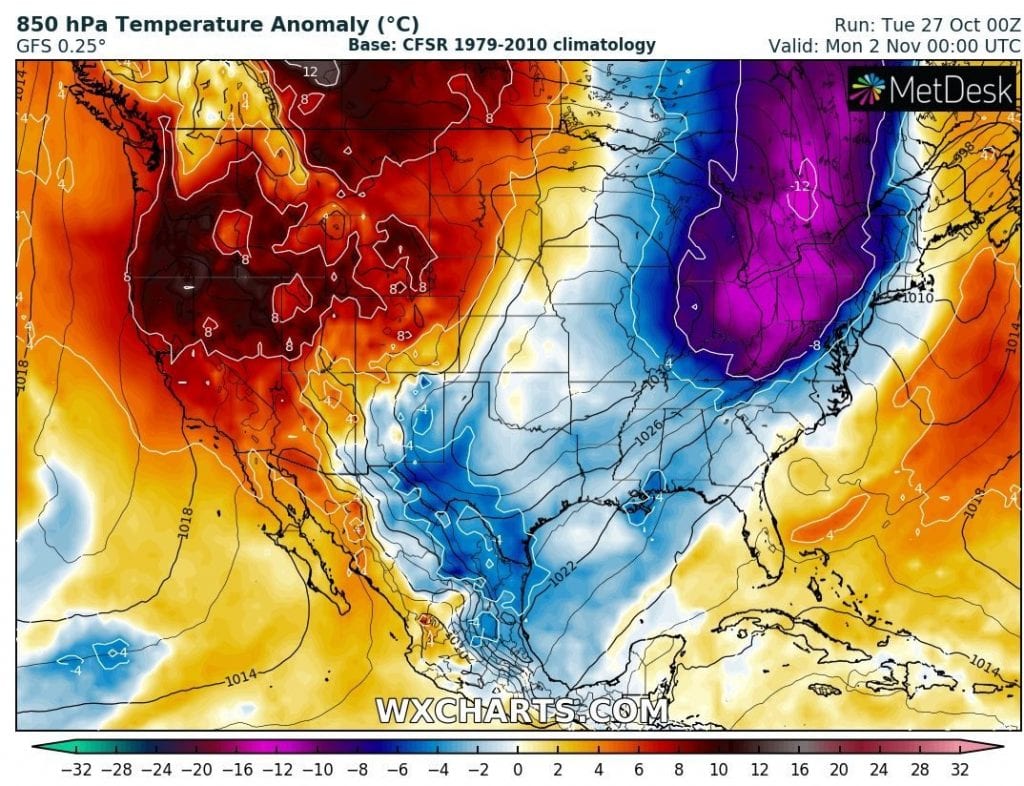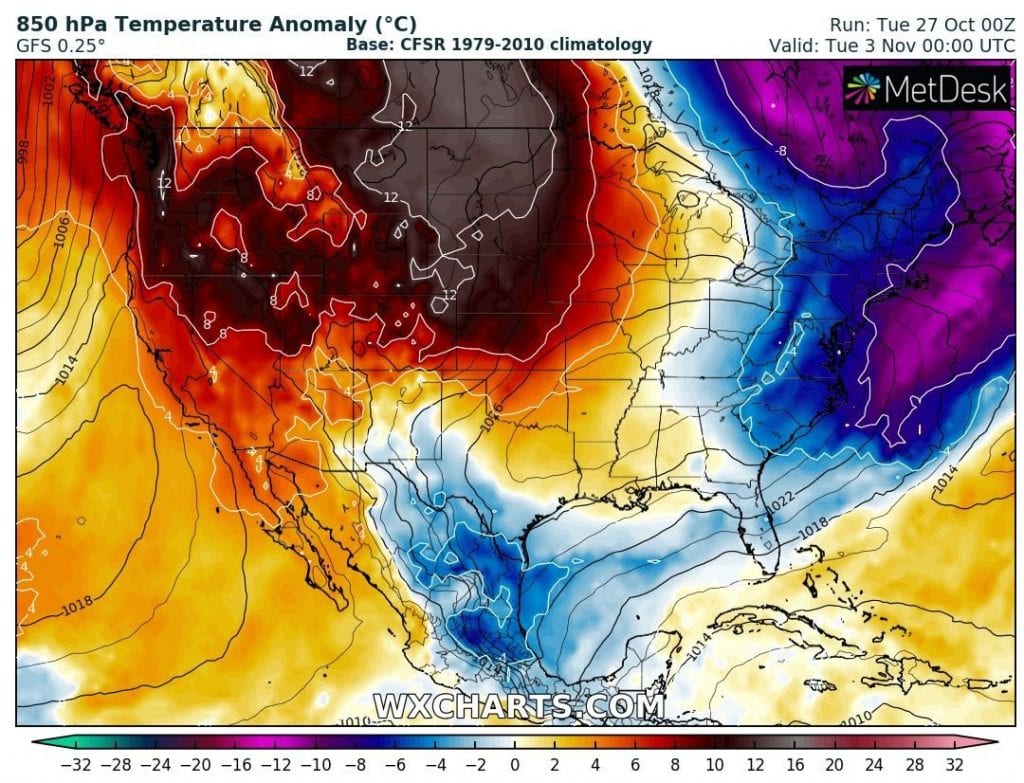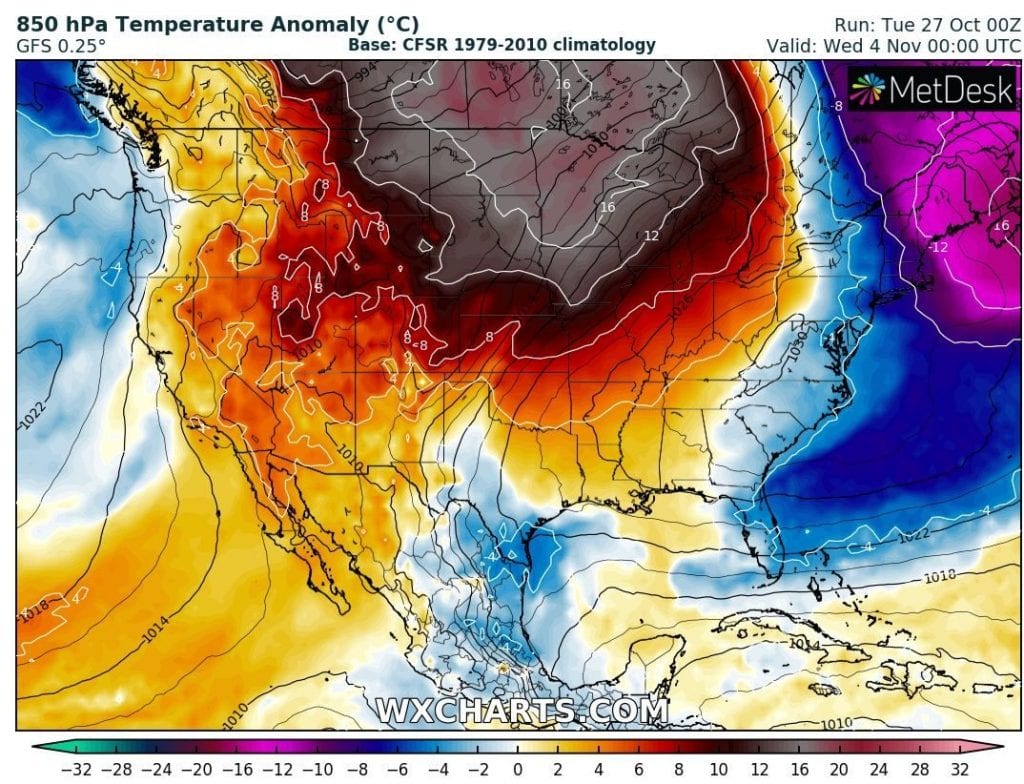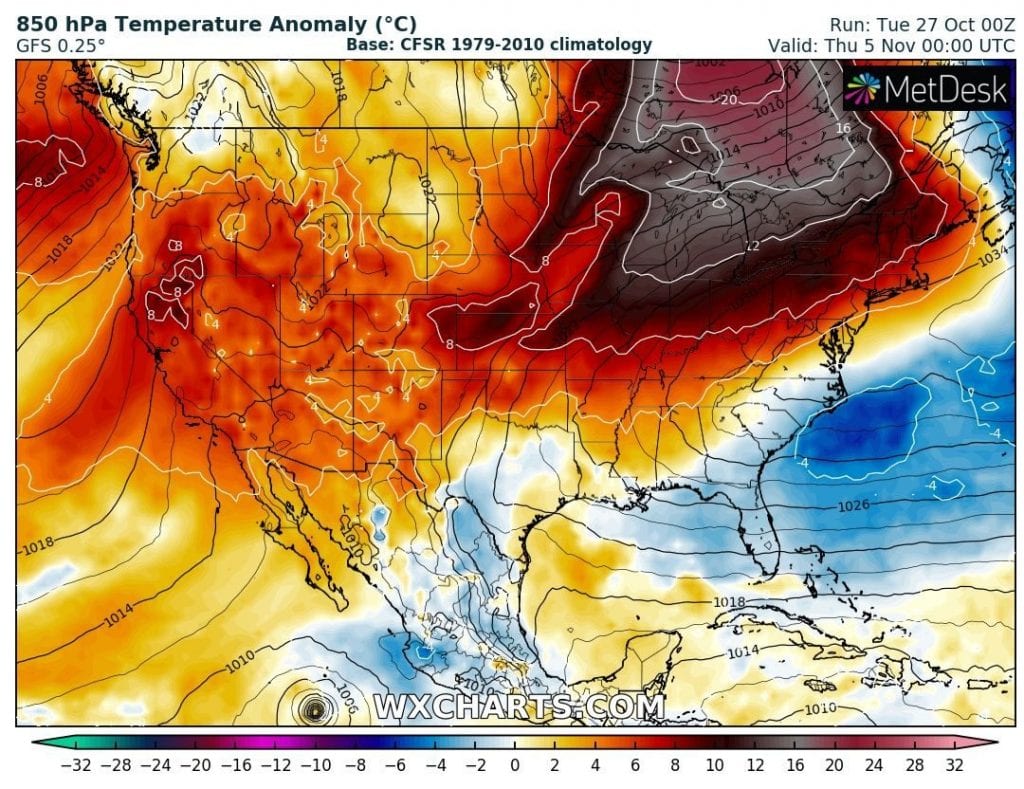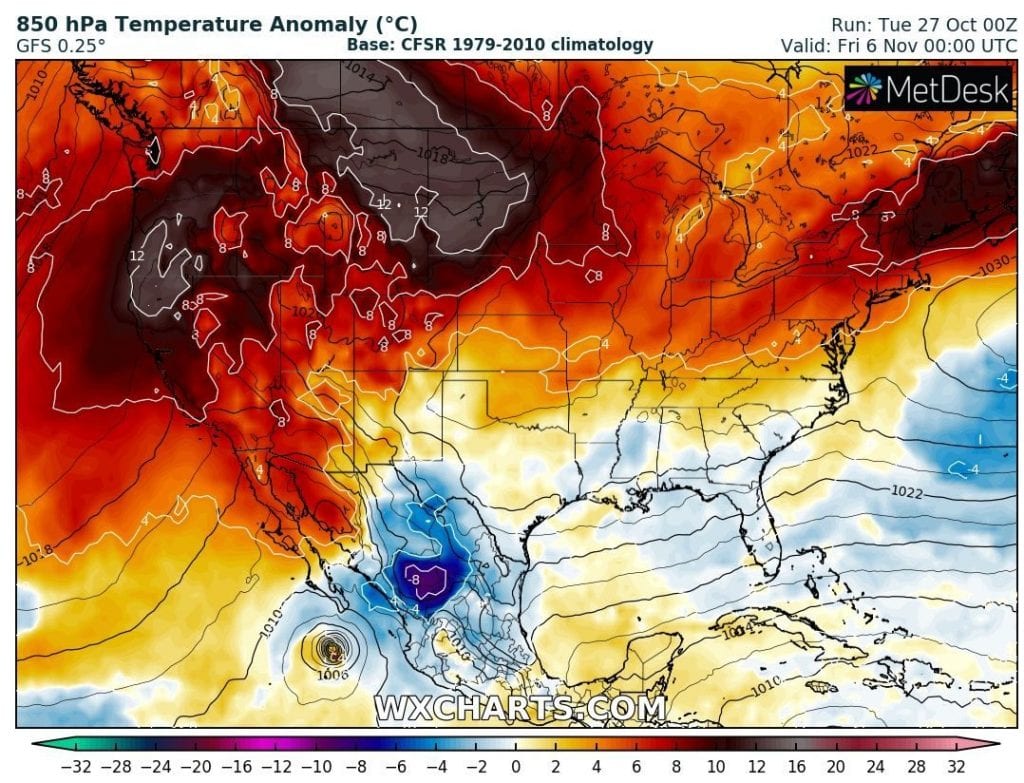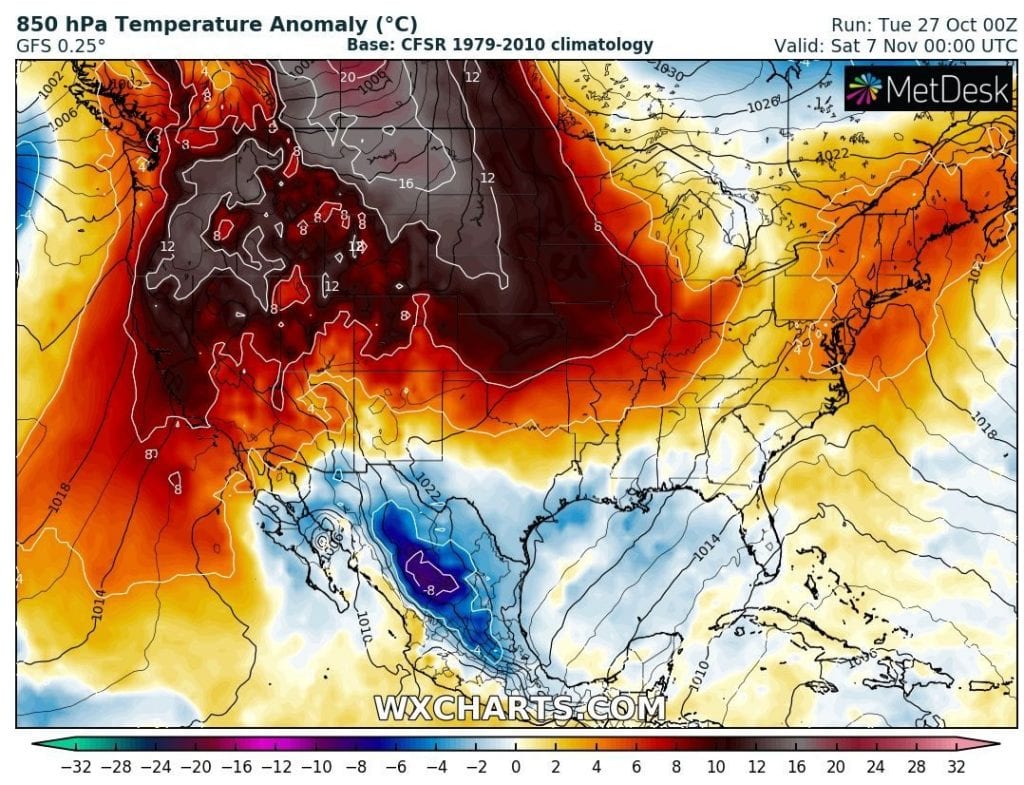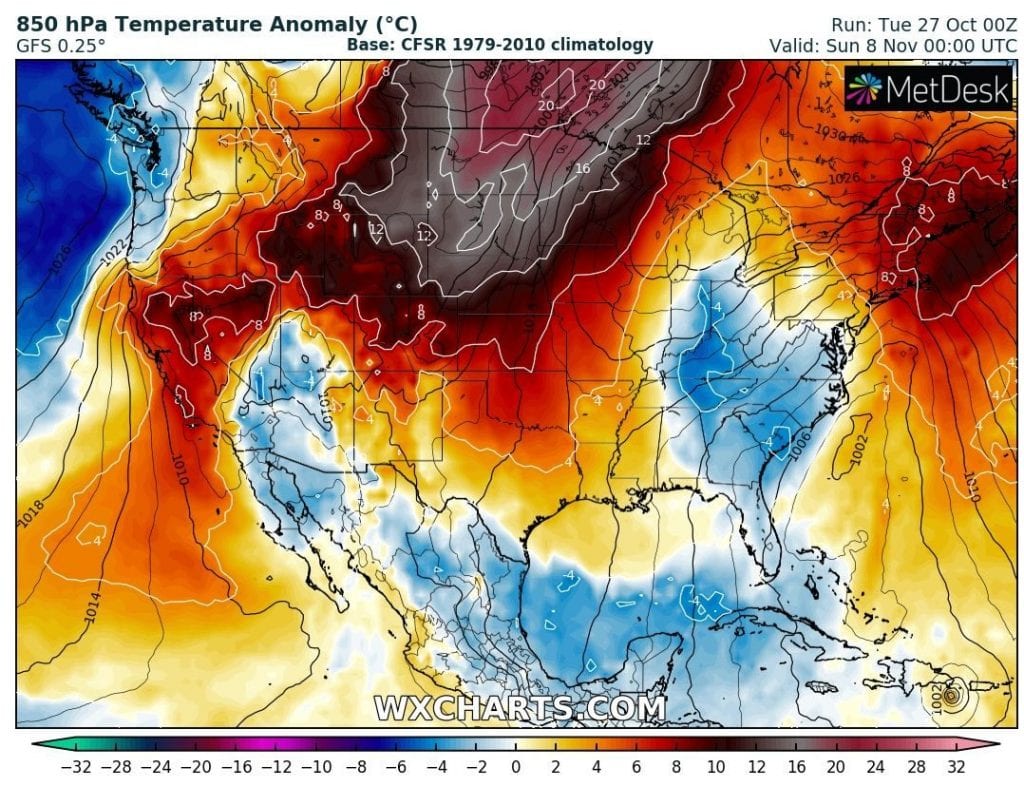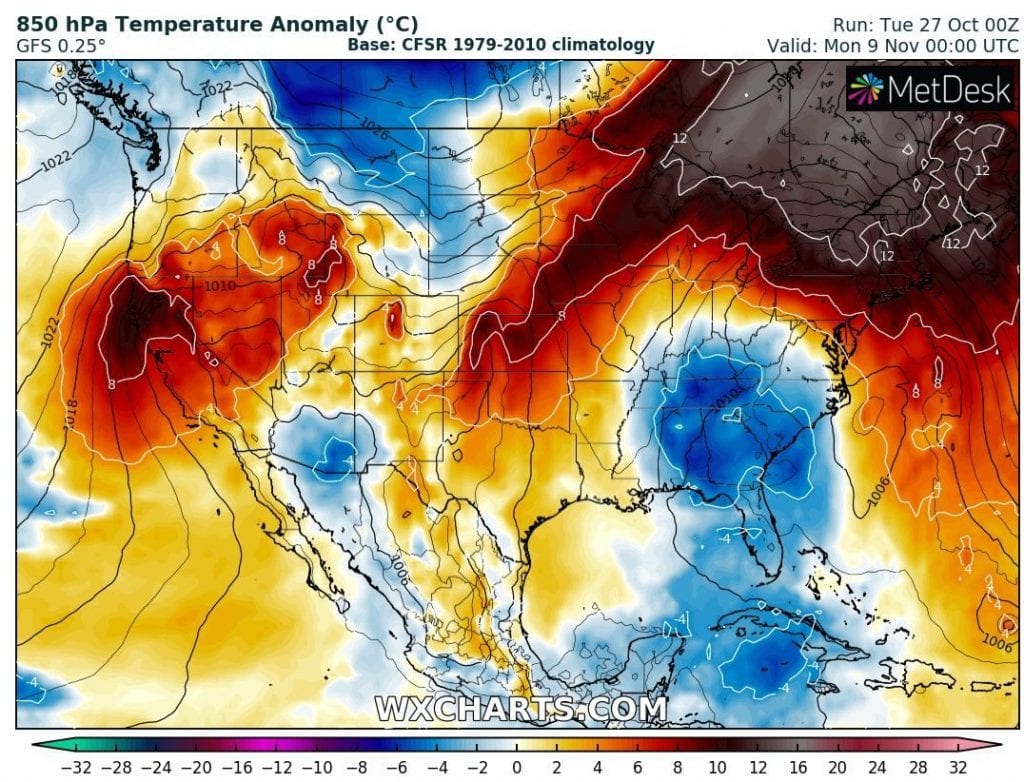 (Visited 83 times, 1 visits today)