Ex-tropical storm Kyle alias windstorm Ellen is bringing over Scandinavia still stong wind gusts (Somna-Kvaloyfjellet in Norway 104 km/h, Hano in Sweden 90 km/h, Nahkiainen in Finland 72 km/h).
Gusty Sunday is reported too from Bremen, Germany (83 km/h), but thanks to cold mistral too from France, Mont Aigoual, 137 km/h and Bec De L'Aigle, 107 km/h. In some parts of Norway and Sweden has dropped around 40 mm of rain during last 24 hours (Liarvatn, Norway 42,9 mm, Katterjakk, Sweden 39,4 mm).
In the back of windstorm is starting to flow above Scandinavia and Scotland cool Arctic air, with temperatures in 850 hPa on Monday gradually below 0°C.
According to meteologix.no, in mountains in Norway will fall during next 24 hours up to 45 cm of fresh snow and snow line will drop locally in southern parts Norway below 800 MASL. Freezing level will be holding above 1200 MASL, but locally, frost will appear in basins up to 500 MASL in Tuesday morning.
Snow cover will be creating already from 1200 MASL from Monday to Tuesday, 24.-25. August 2020 and it will be the first Arctic blast in Norway, with possible snow flakes in populated areas below 800 MASL.
Bergen or Folldall will report according forecasts during Monday and Tuesday maximum temperatures only around +10°C and rain, later sunny in Arctic air mass.
Minimum temperatures can in this air dropped up to -4°C in lower areas in Norway and frost will appear in Sweden and Finland, later.
T850 hPa over Scandinavia at the night from Monday to Tuesday: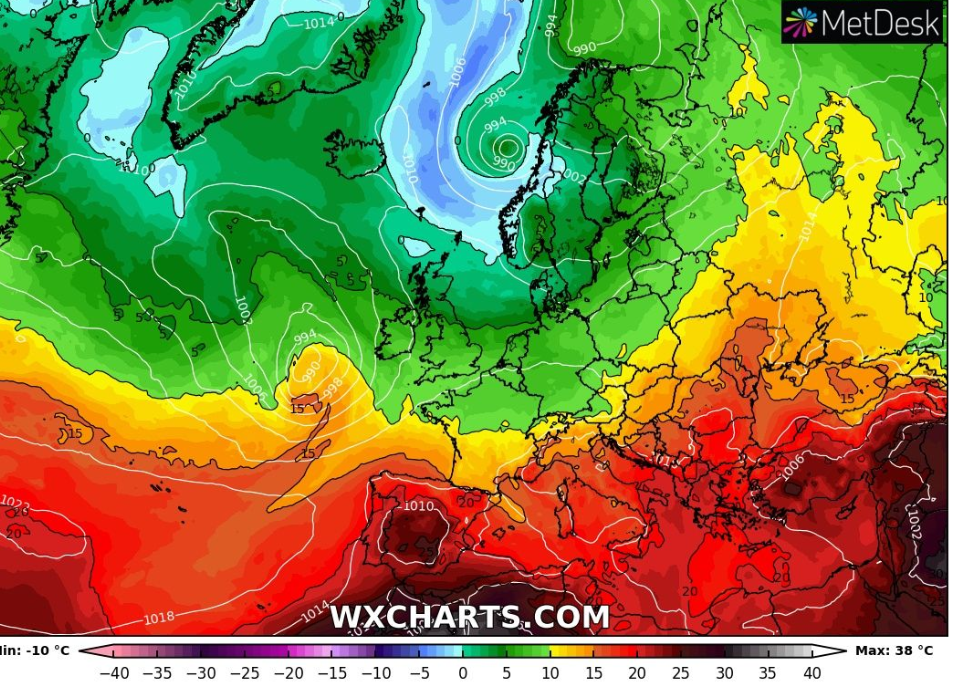 Expected temperature anomalies over Scandinavia at the night from Monday to Tuesday: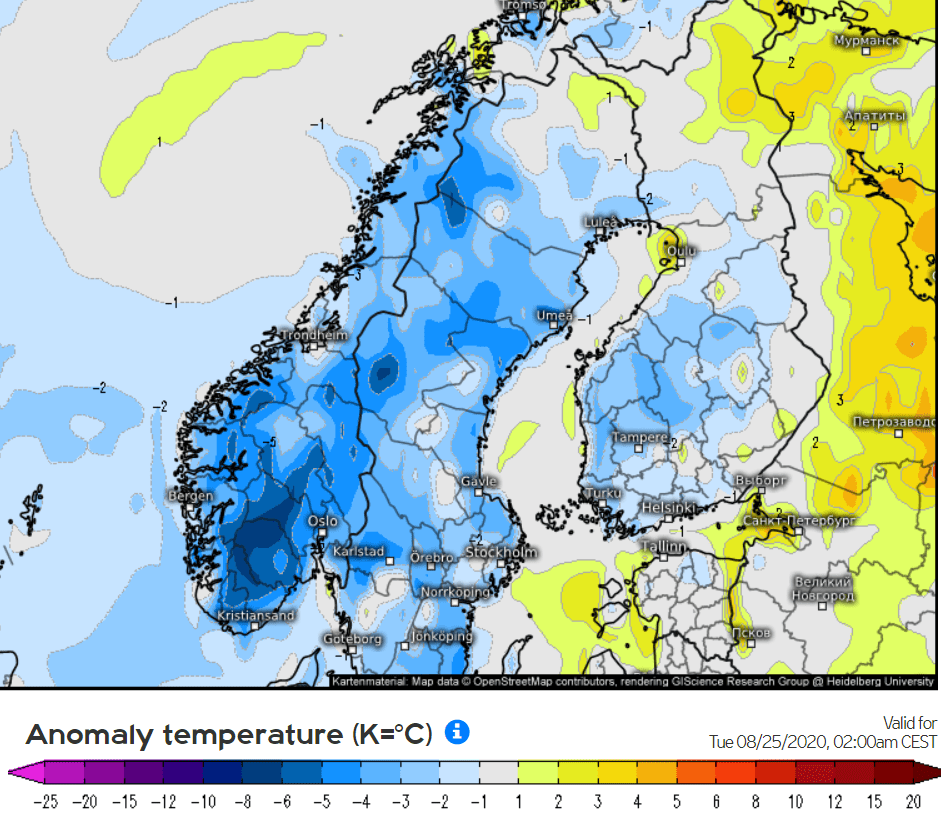 Freezing level in Scandinavia in Tuesday early morning: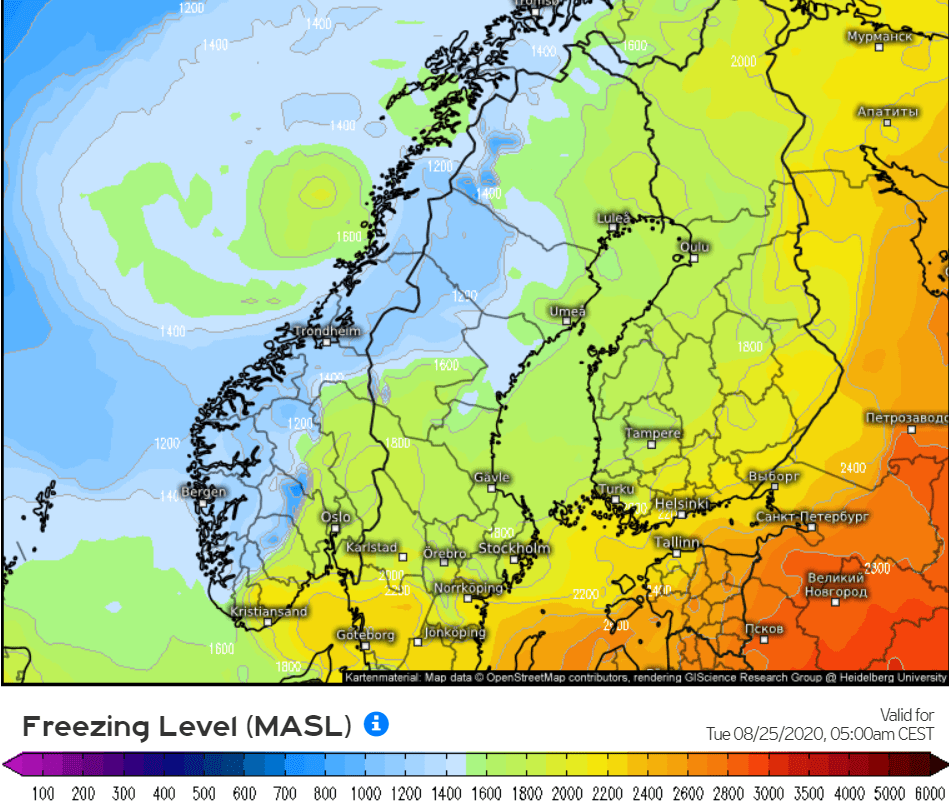 Snow cover in Norway at the night from Monday to Tuesday: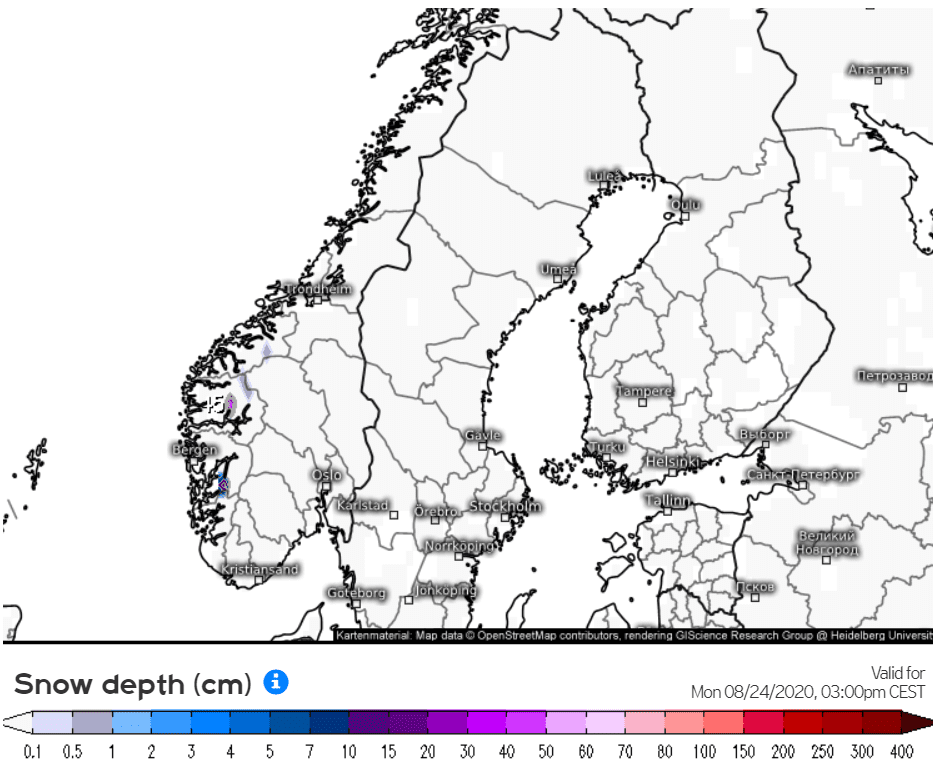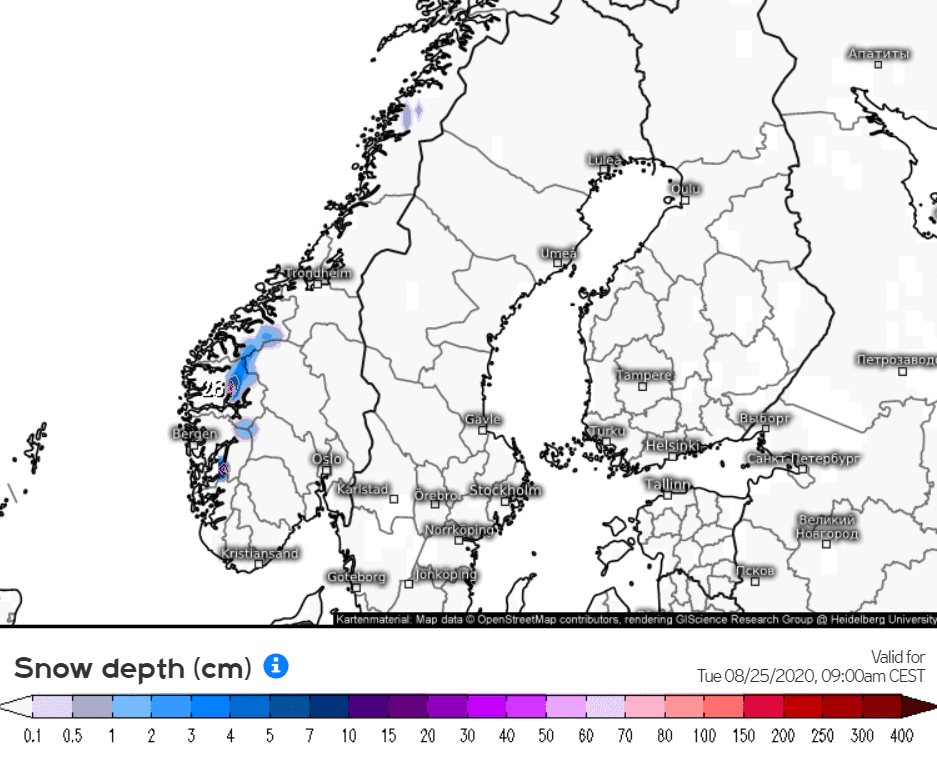 Temperatures over Scandinavia in Tuesday morning:
Foreca.com 10-day forecast for Folldall, southern Norway (cca 700 MASL):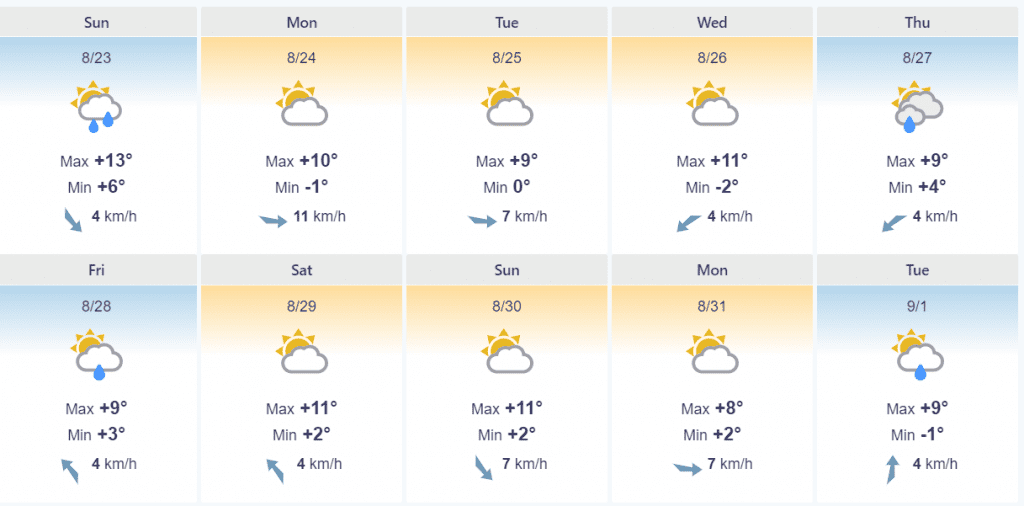 Map outputs: wxhcharts.com, meteologix.no
(Visited 43 times, 1 visits today)