Arctic high pressure and long-term extreme frosts are expected until 17. February 2021 over large parts of the USA and Canada.
Arctic Oscillation Index should drop anomalously low, between -6 and -7, what means extremely strong, widespread and recrod coldwave for many parts of the USA (and parts of Canada).
Already on Friday, 5. February, temperature in Stafansson, north-central Canada, temperature dropped to -48,5°C /-55.3°F. In Fort Chipewyan, Alberta (238 MASL), temperature already on Saturday, 6. February, dropped to -41,5°C / -42.7°F and it is still decreasing.
For next days, bone-chilling winter is predicted almost for whole territory of the USA – very interesting it should be in Rocky Mountains, where temperatures should drop below -45°C / -50°F.
In northern states, windchill up to -70°F / -55°C and in central Canada up to -90°F / -68°C is possible /https://mkweather.com/2021/02/02/deadly-cold-at-the-weekend-windchill-70f-57c-in-the-usa-and-90f-68c-in-central-canada//.
Snow is forecasted for southern states, too, with 2 possible regions with blizzard conditions (Oklahoma and Virginia).
Mass of anomalously cold air will slowly shifting from northwest to southeast during next 10 days and many Americans will experience with the coldest winter conditions of the season, with possibility of regional temperature or snowfall records.
T850 hPa anomalies in Northern America between 6.-16. February 2021 /wetterzentrale.de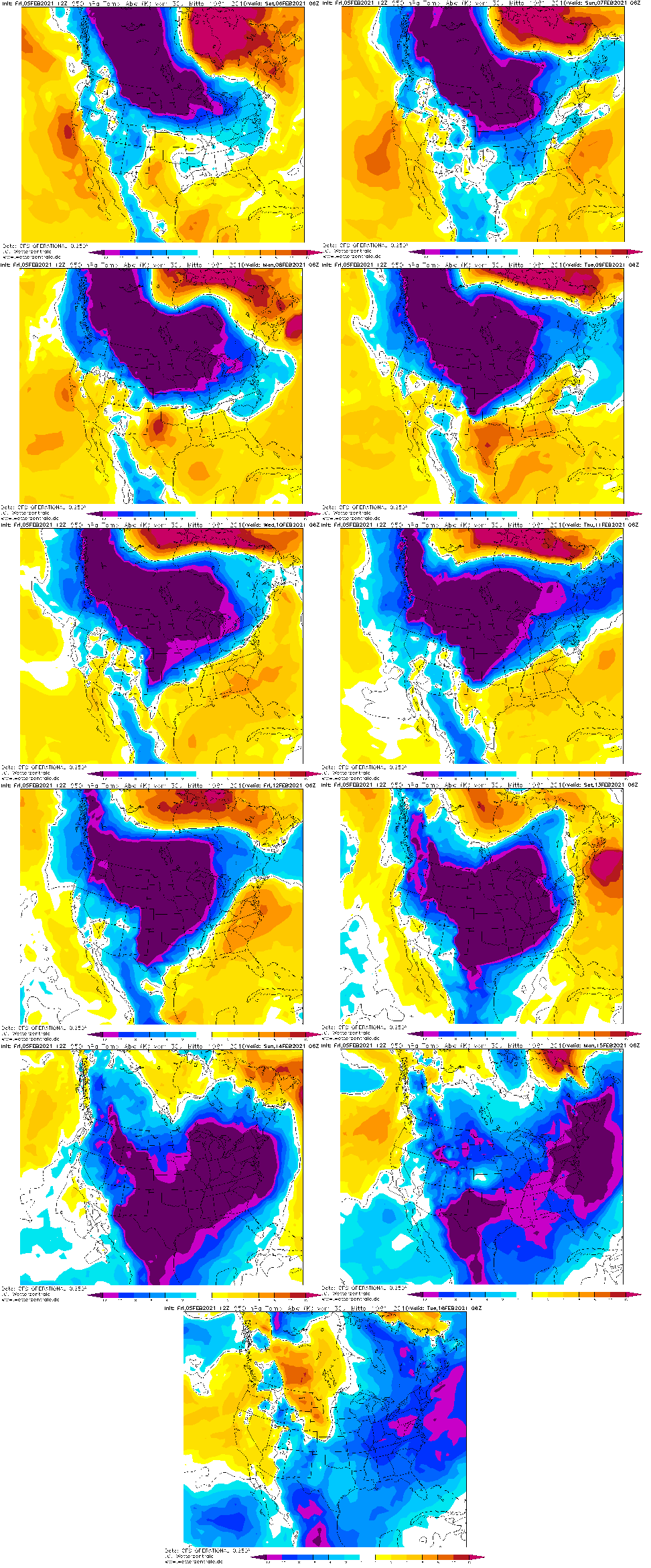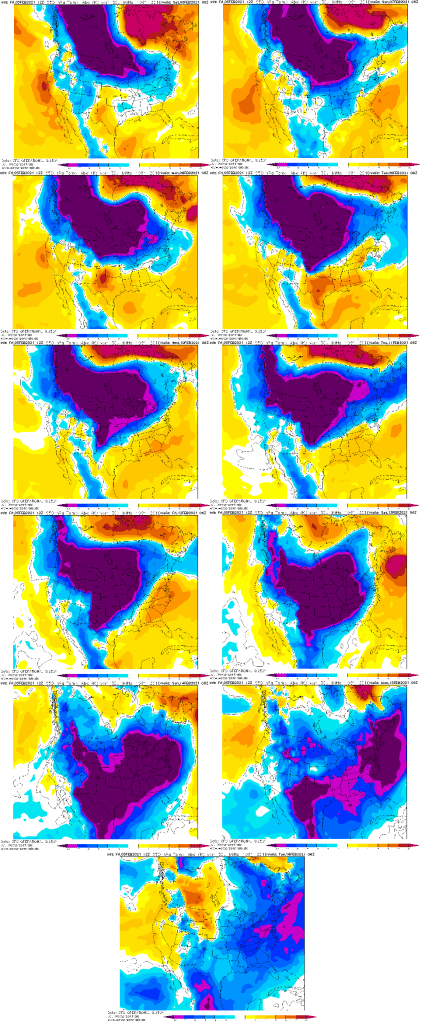 Expected snowfall in the USA next 16 days /tropicaltidbits.com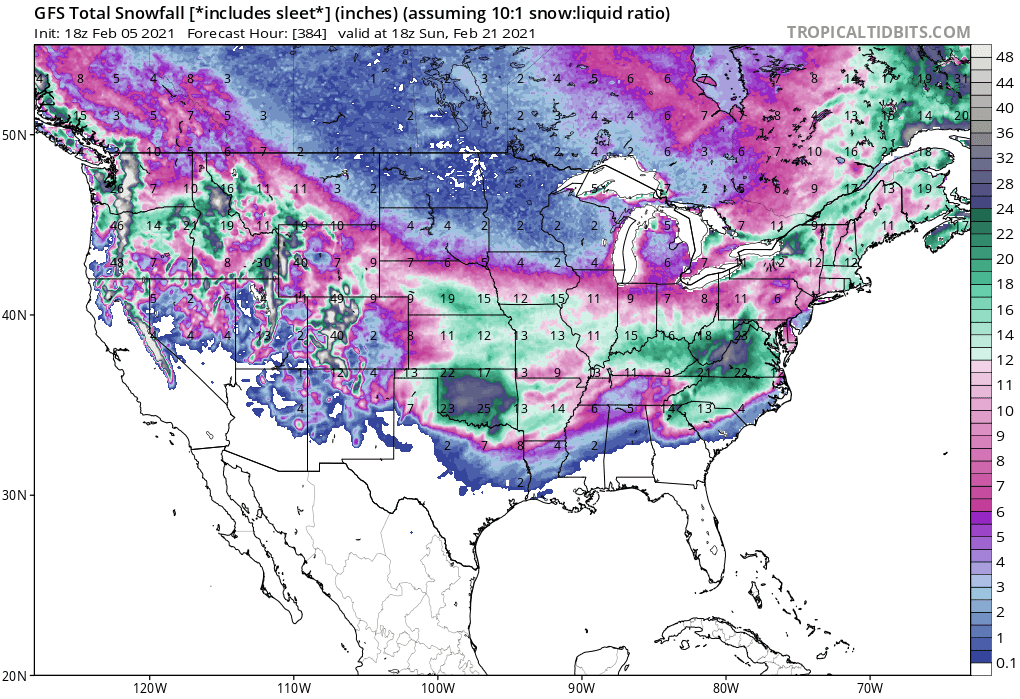 Read more:
(Visited 25 times, 1 visits today)