While Spain, Portugal, and France were hit in the last days with a milder heatwave, with maximum temperatures up to +43°C in Iberia and +38°C in France, in Algeria before a few days were measured even higher temperatures such as in the previous period.
About heatwaves, in Algeria, we informed in series of articles in July 2021 /https://mkweather.com/algeria-494c-only-19c-below-all-time-national-record/; https://mkweather.com/extremely-hot-air-for-europe-is-prepared-algeria-495c-tunisia-485c-and-all-time-records/; https://mkweather.com/sahara-is-extremely-hot-air-from-deserts-is-shifting-above-europe-algeria-497c-libya-470c-niger-466c//.
On 18. July 2021, in Adrar, Algeria, the maximum temperature reached +49,9°C, which is only 1,4°C below the all-time national record and the highest temperature in Africa in 2021.
Simultaneously with hot air above the region, wildfires in the Mediterranean – mainly Catalonia, Spain and Greece appeared in the last 10 days and wildfire season in subtropical parts of Europe has become more dangerous.
In the next period, the anomalous heatwave is forecasted mainly for Italy, Balkan, and Turkey, with a risk of the next damaging wildfires in the Central and Eastern Mediterranean.
Hot air masses are forecasted to persist above Sahara, Middle East and Central Asia until the end of Summer 2021, therefore it is possible, that several hot and fire surprises appear in the next weeks, yet.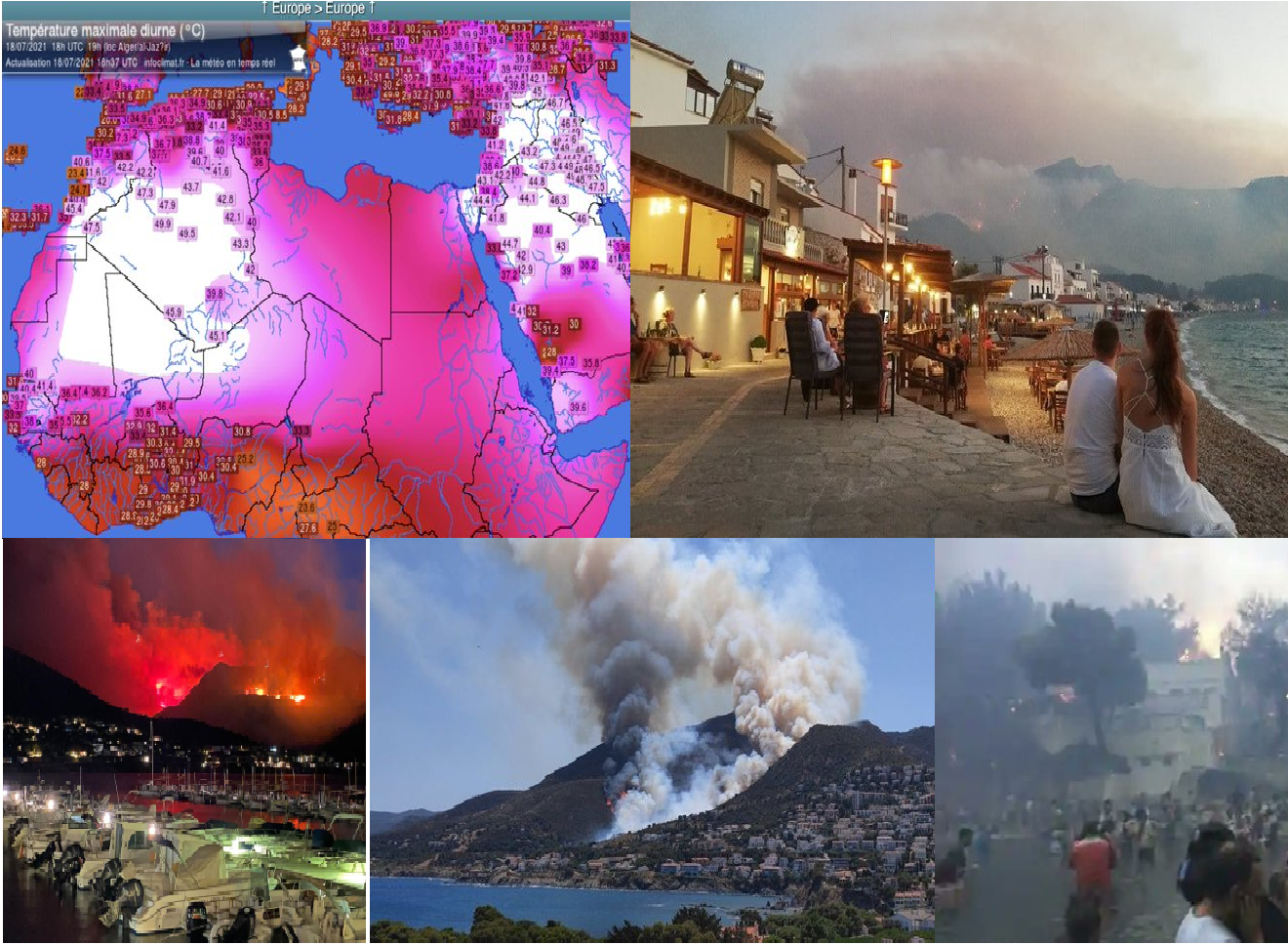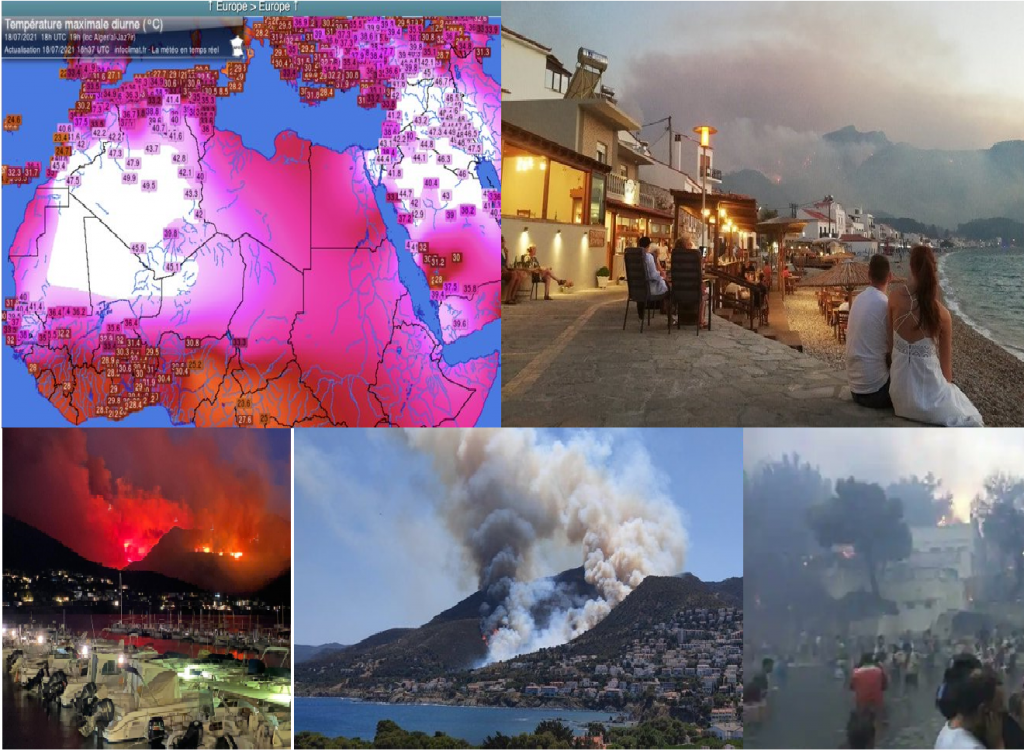 (Visited 2 times, 1 visits today)