Deadly flooding period in Europe had a continue – after devastation in Germany and Central-European countries /https://mkweather.com/disastrous-balance-of-cataclysmic-floods-in-germany-162-dead-2000-still-missing/; https://mkweather.com/floods-have-shifted-into-poland-and-austria-the-danube-in-slovakia-and-hungary-overflowed-balkan-with-severe-storms-too//, severe storms in the last workweek shifted above Ukraine and Romania, with the next rounds of heavy rains.
Overall, 3 dead were reported – 2 from Ukraine and 1 from Romania in the last days.
Odesa, Kyiv or 15 counties in Romania were between affected areas.
Both metropolitan cities – Odesa and Kyiv found themselves under a deep floodwater.
In Romania, 36 places were affected.
After flooding period, the next extreme heatwave is coming from Sunday, 25. July 2021, with temperatures gradually up to +46°C above Balkan and above +40°C in Ukraine.
The next severe storms should appear in both countries around Wednesday, 28. July and Saturday, 31. July 2021 – a heatwave between both cold fronts will regenerate.
All Mediterranean including its northern parts (Black Sea´s Ukraine, Hungary, southern France…) will bother a severe drought until 8. August 2021 and frontal systems will hit mainly northern half of Europe in the next period – mainly the Alps, eastern continental Europe and southern Scandinavia.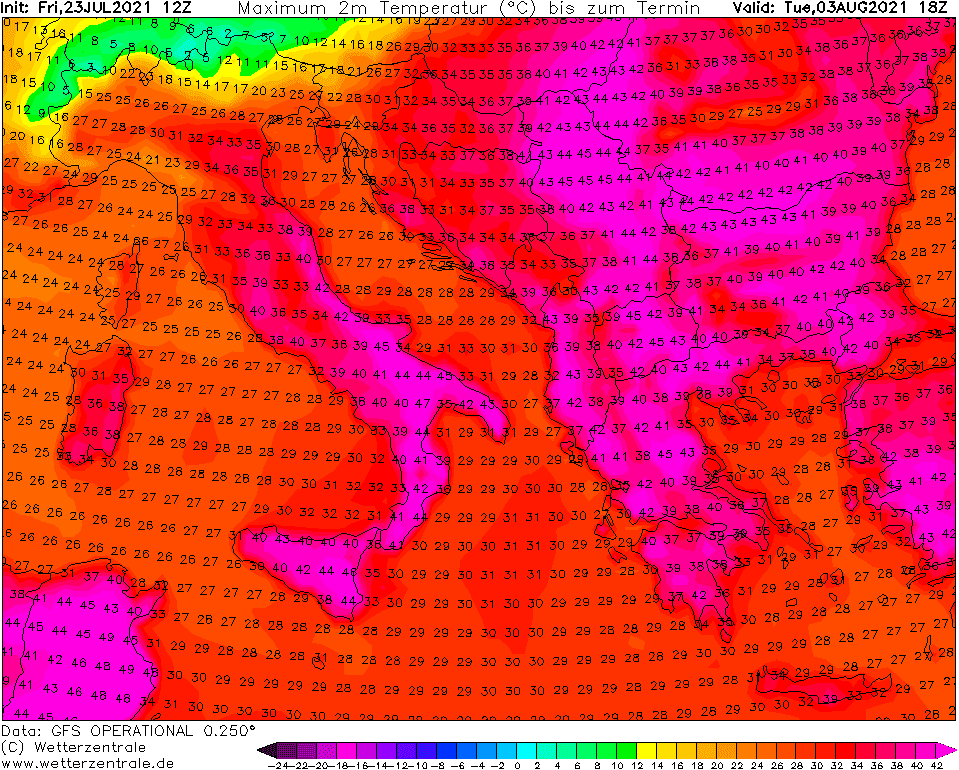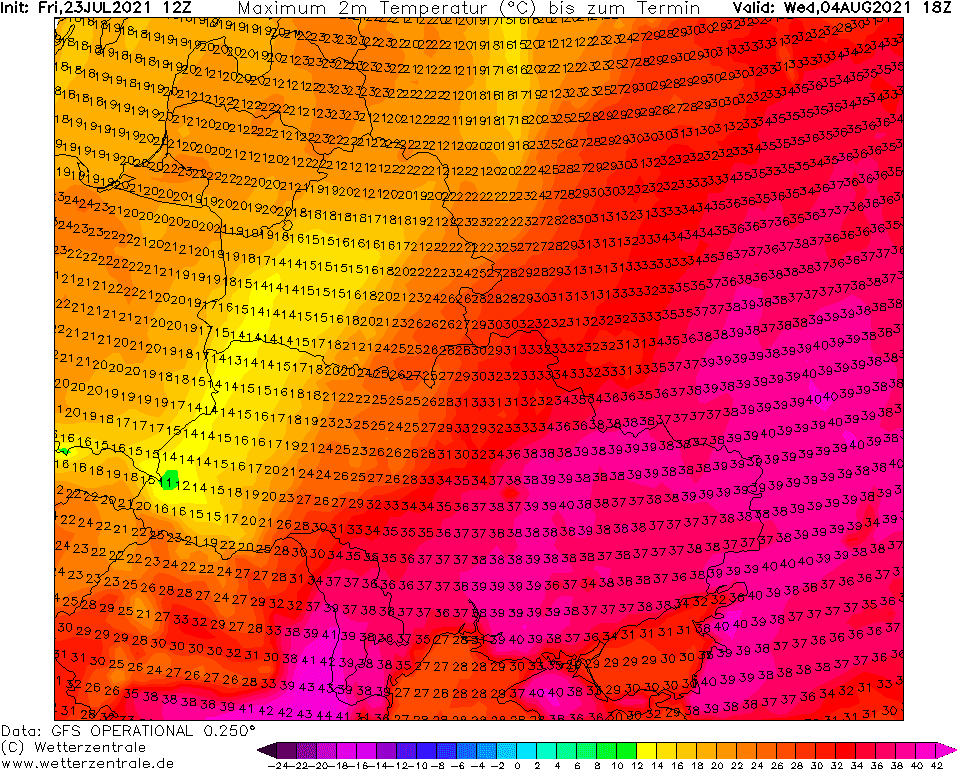 Source: wetterzentrale.de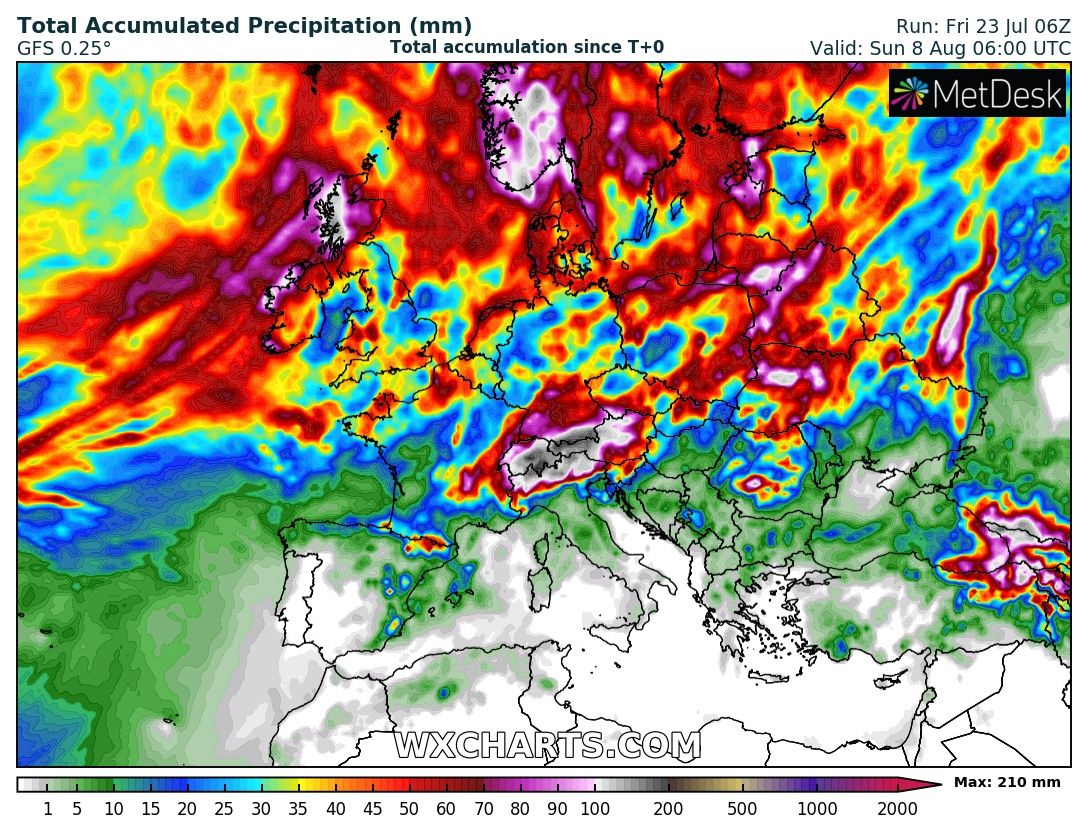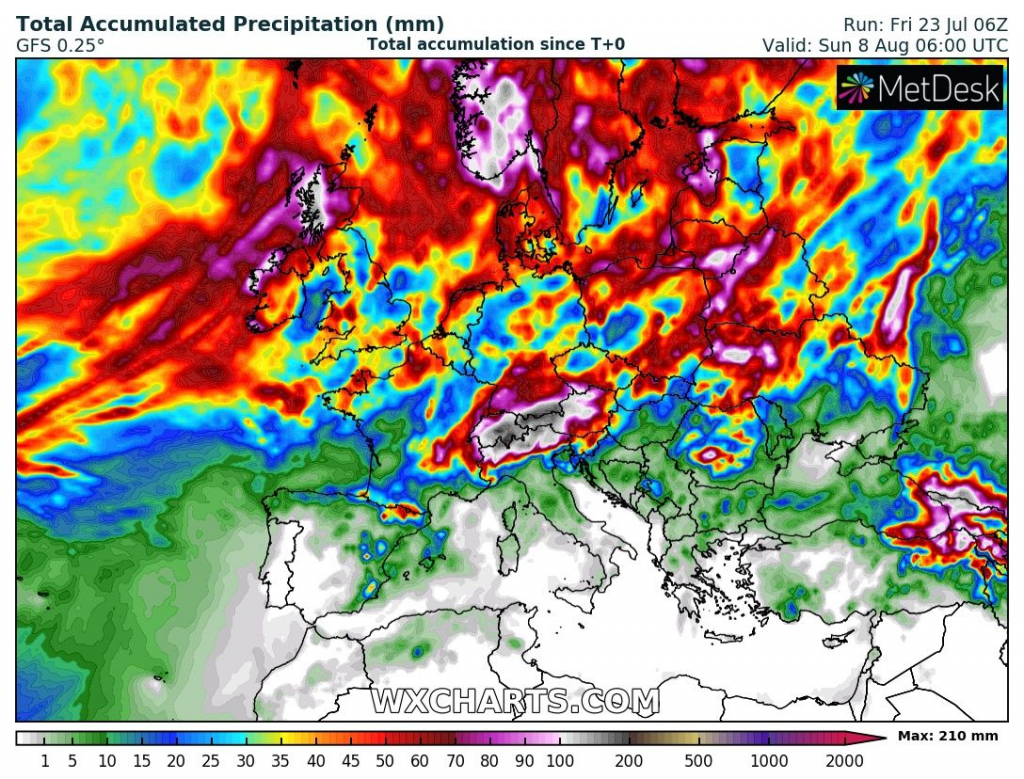 (Visited 10 times, 1 visits today)