Extreme cold winter hit already northern Nunavut, Canada, too. In Kagaaruk, on the coast of Arctic Ocean was measured -47°C / -52.6°F last 3 nights (5.-7. January 2021) what is lower temperature as all-time temperature record for region, -42°C from 1985. Windchill near fresh winds reached lower than -60°C / -76°F.
Extreme low temperature is arriving only approximately a week after extreme Nunavut´s blizzard, which has brought enormous amounts of snowfall and wind gusts up to 180 km/h.
Moreover,

northern Canada should be prepared for extreme frosts up to -55°C / -67°F around (and after) 20. January and in Greenland

, temperatures should drop unsurvivable low, into

-65°C / -85°F

.
Extreme coldwaves will gradually hit parts of the USA, during January 2021 - list of maps with temperature anomalies below -12°C over the US territory we are bringing in Infographics below.
It appears, that the most frequently will be by severe Arctic blasts hit Northern Plains and Upper Midwest region, with more GFS outputs with expected -12°C and lower anomalies.
Colorado´s record -50°F / -45.6°C from late December 2020 should be still overcame.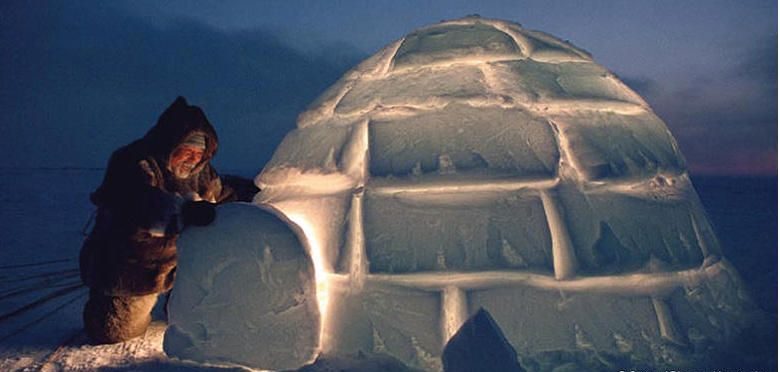 Infographics: wxcharts.com, wetterzentrale.de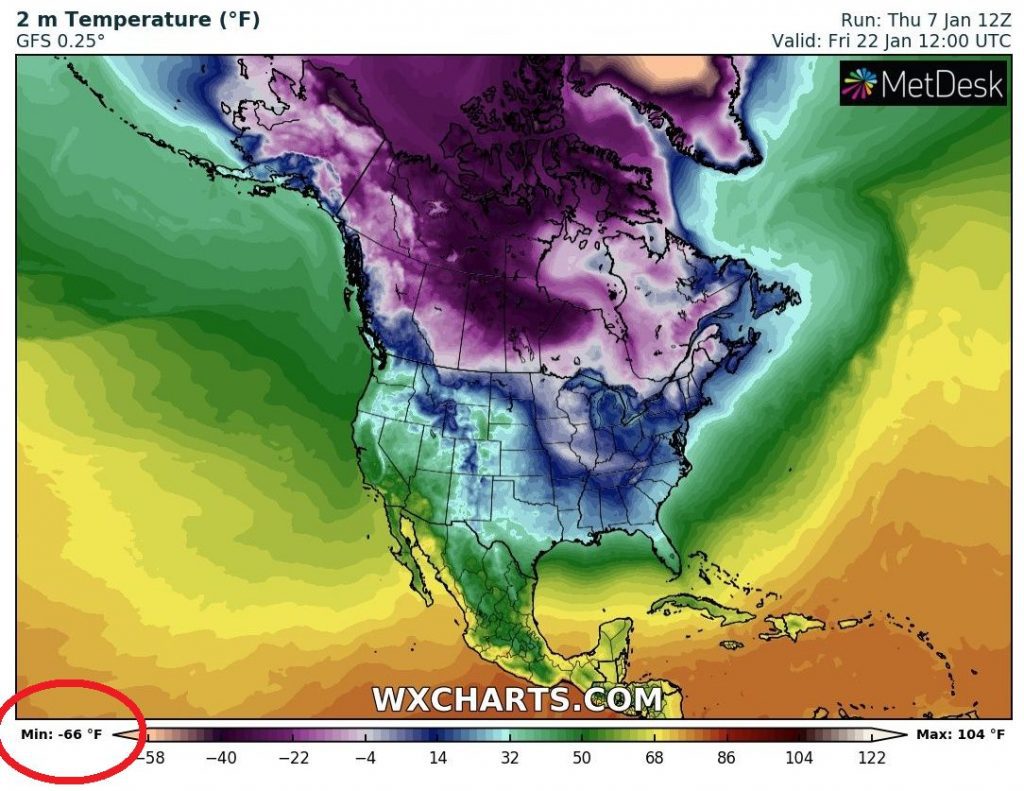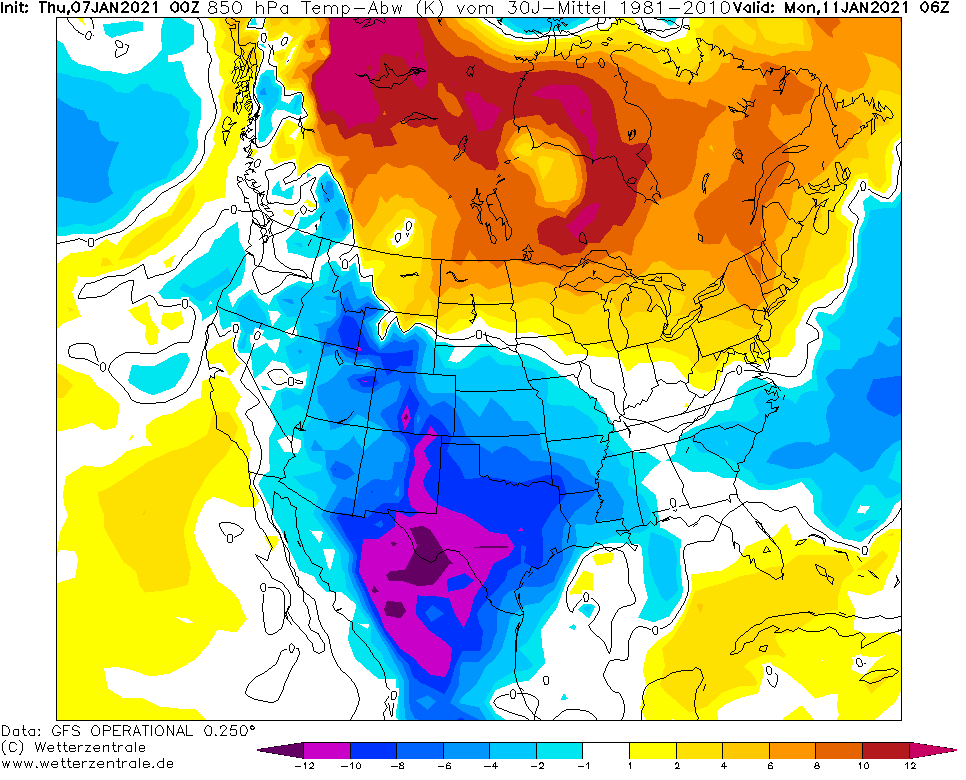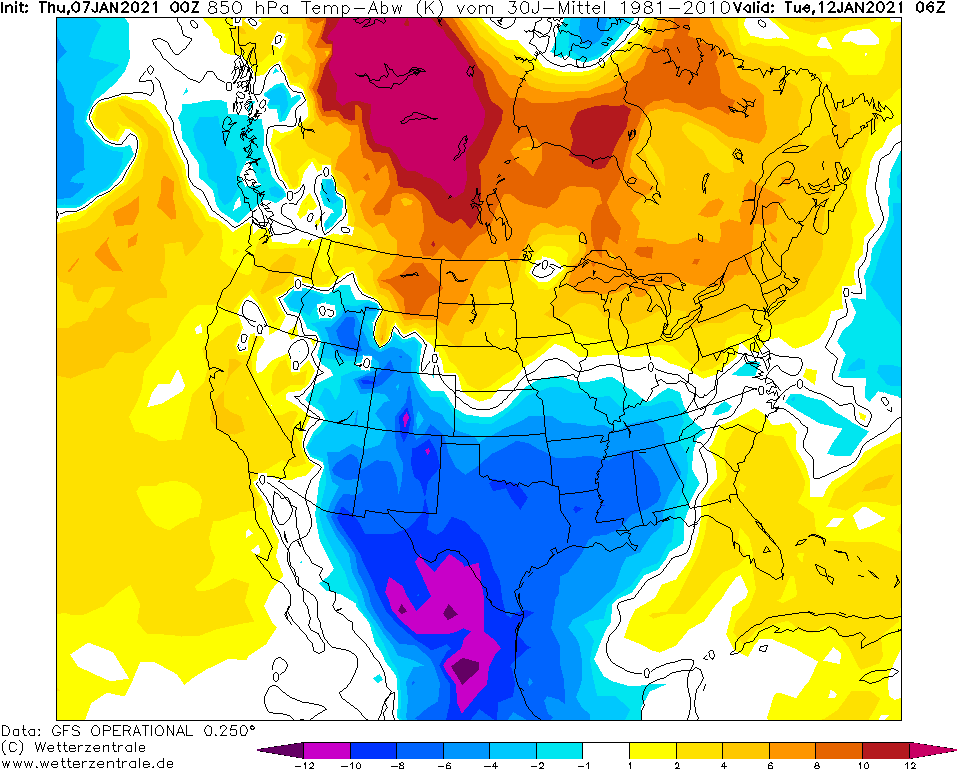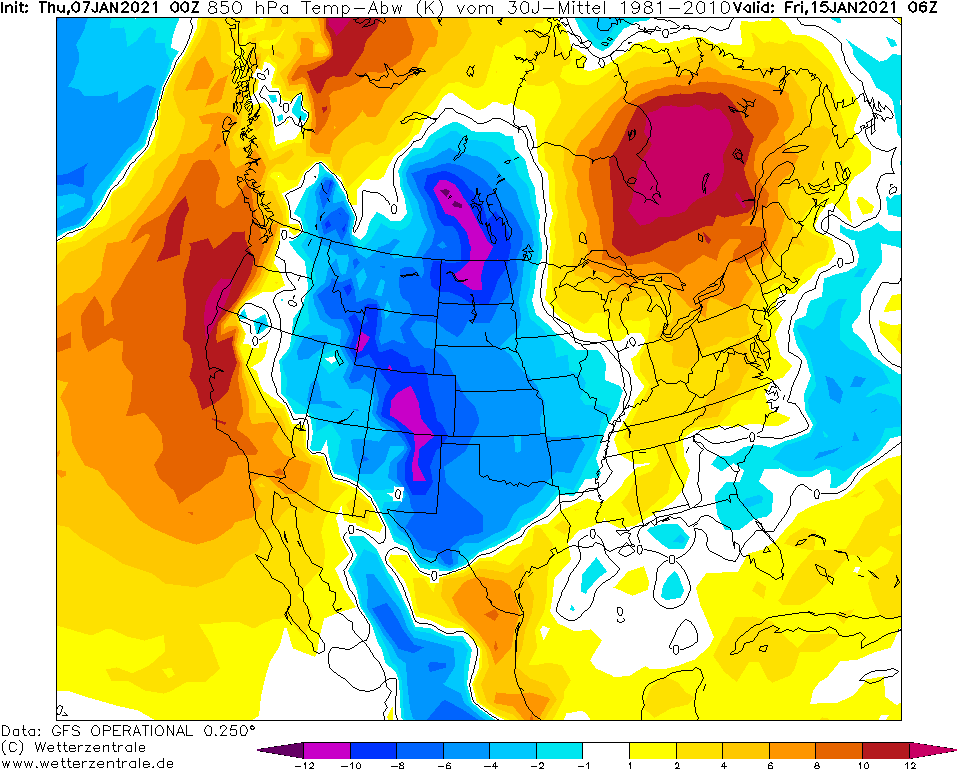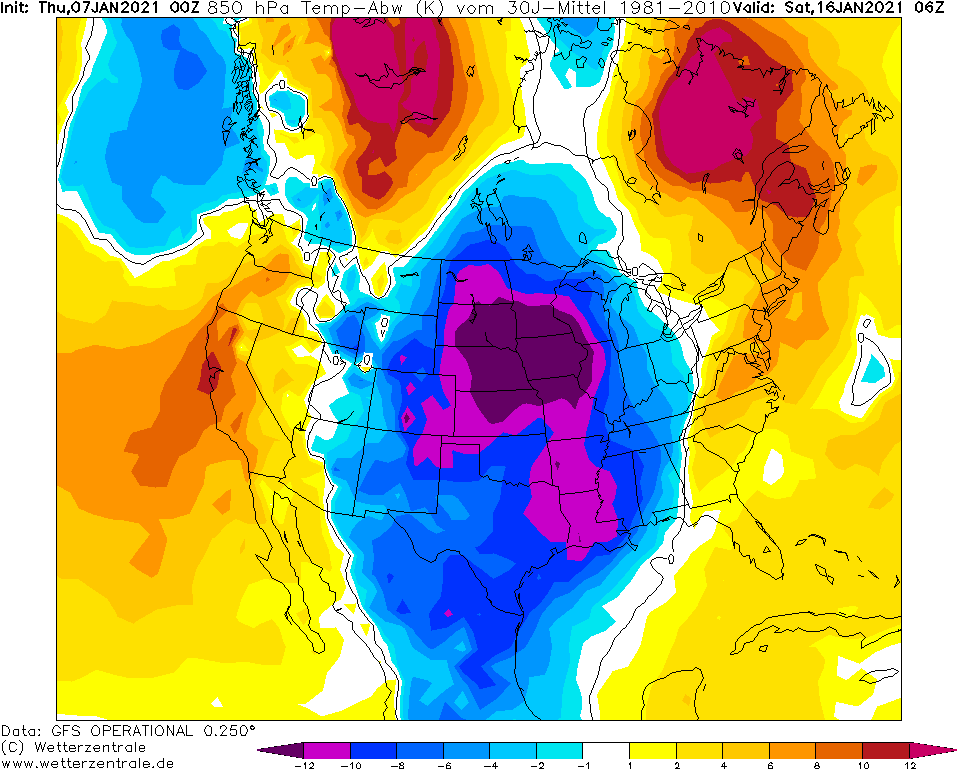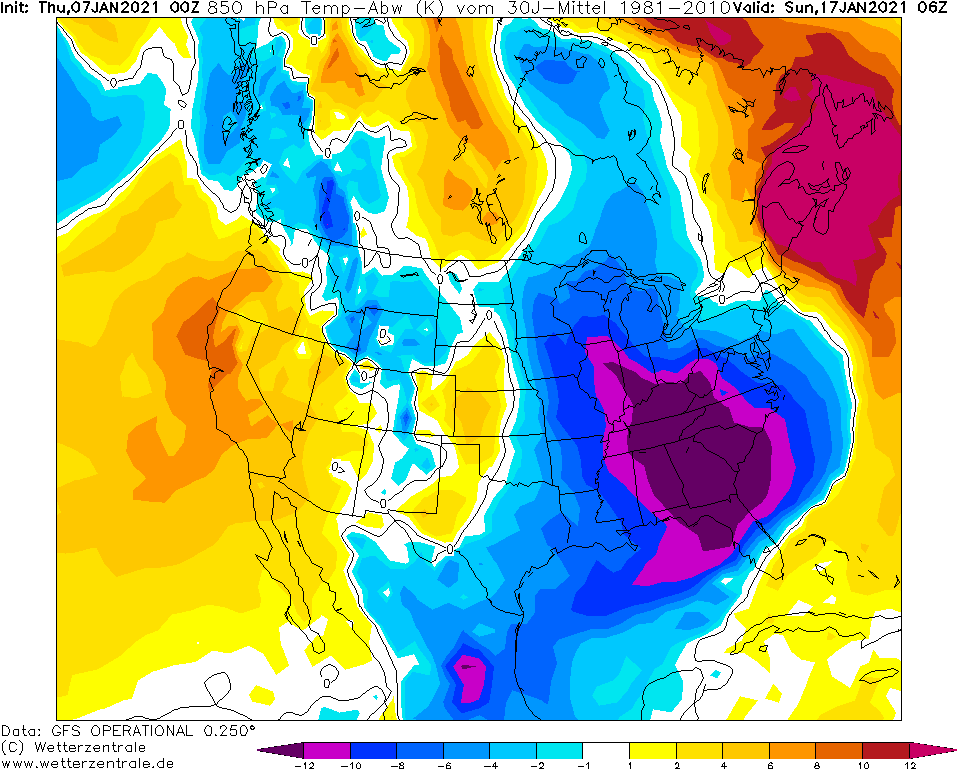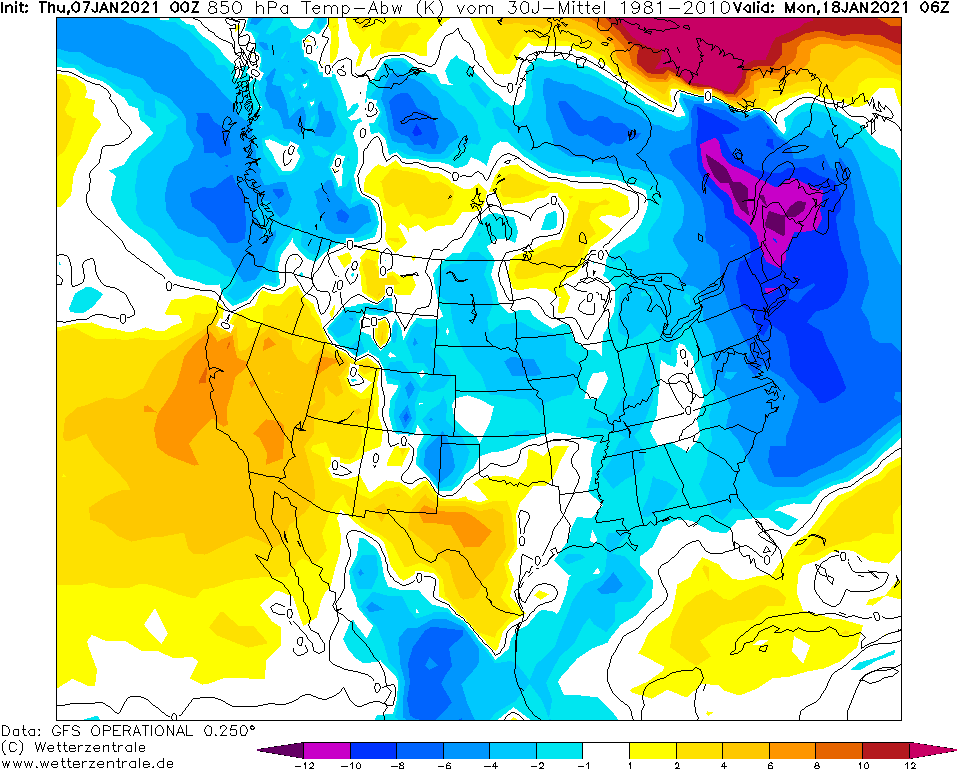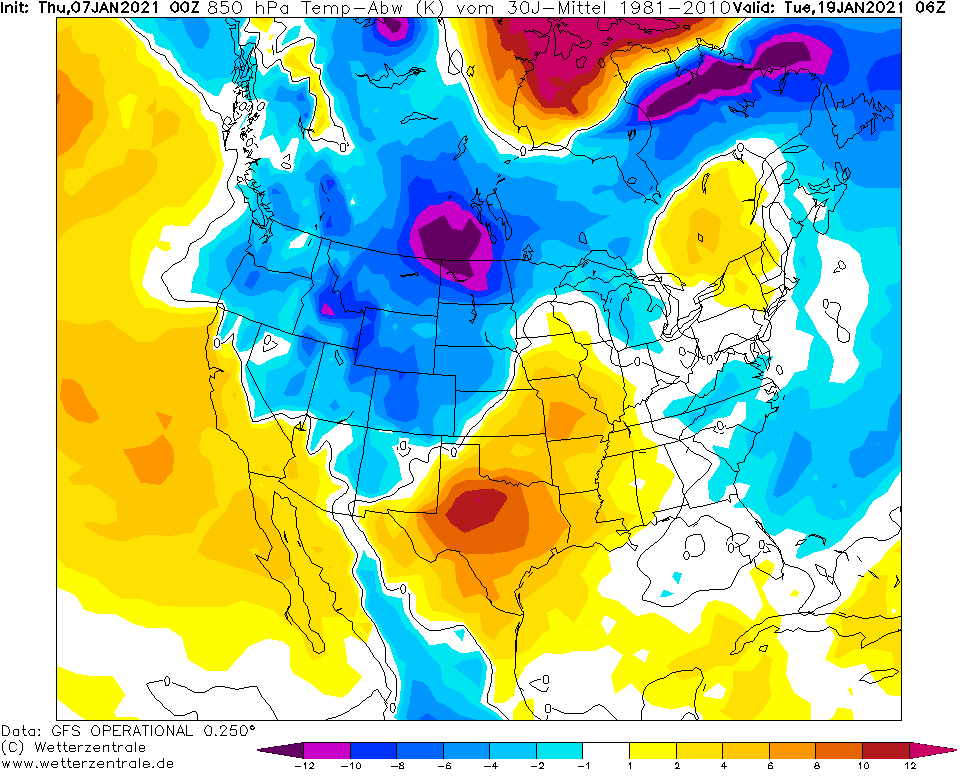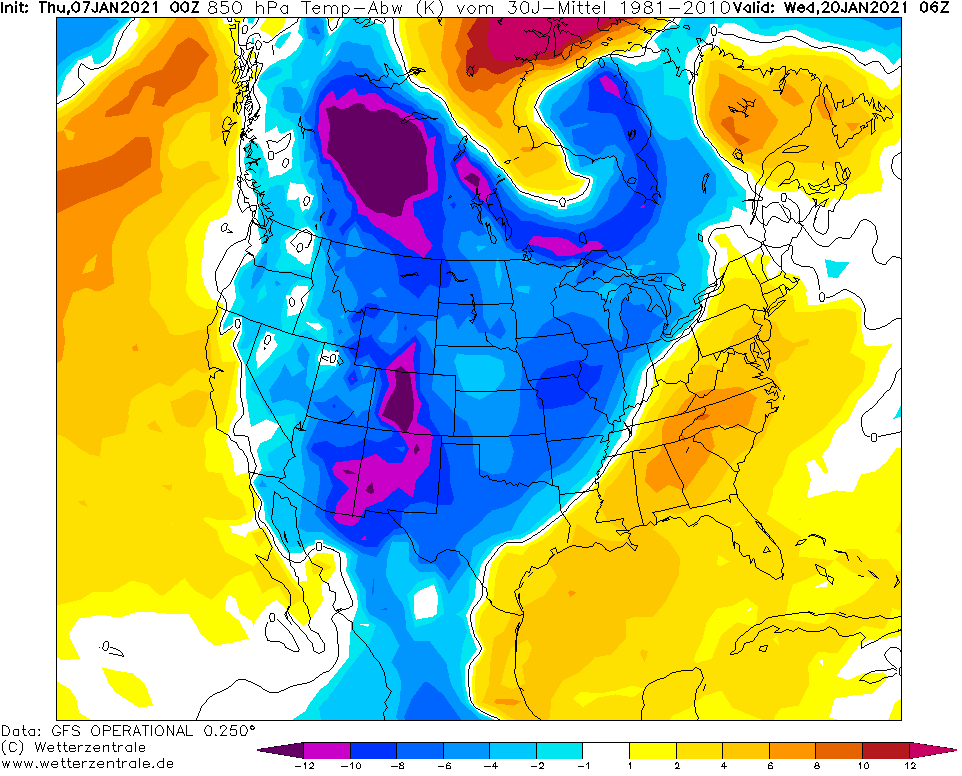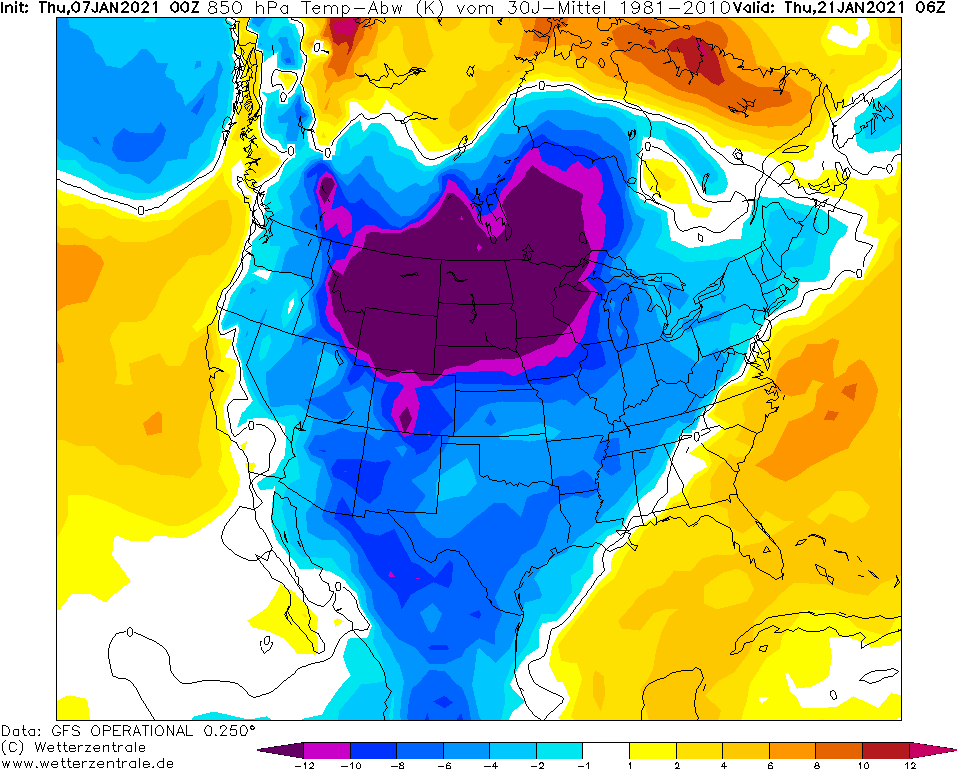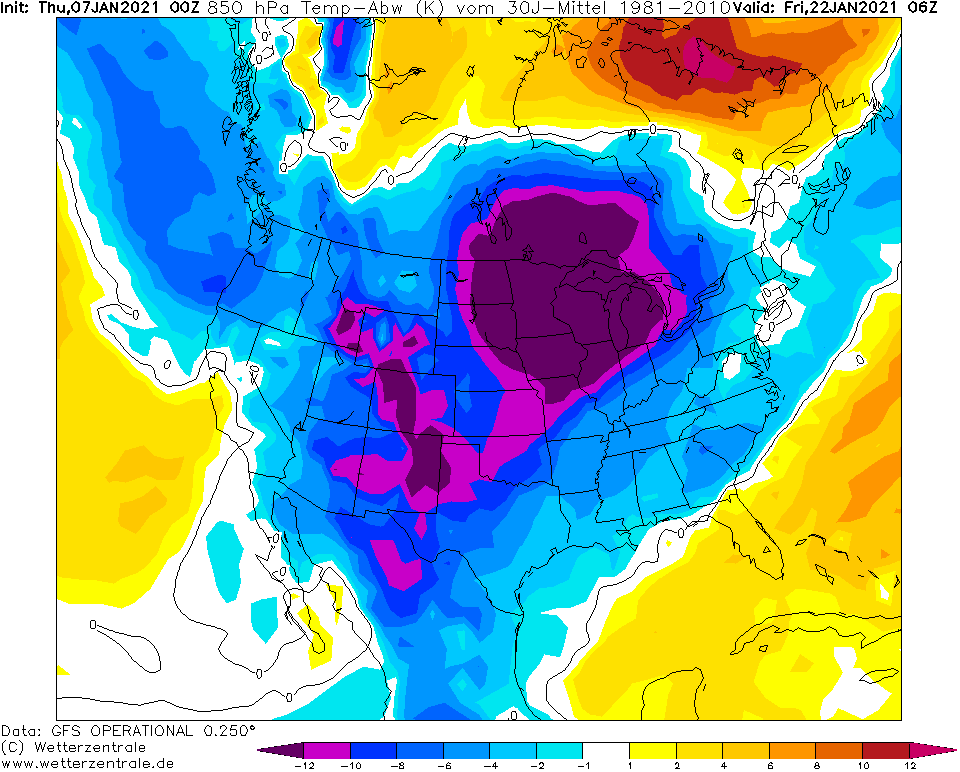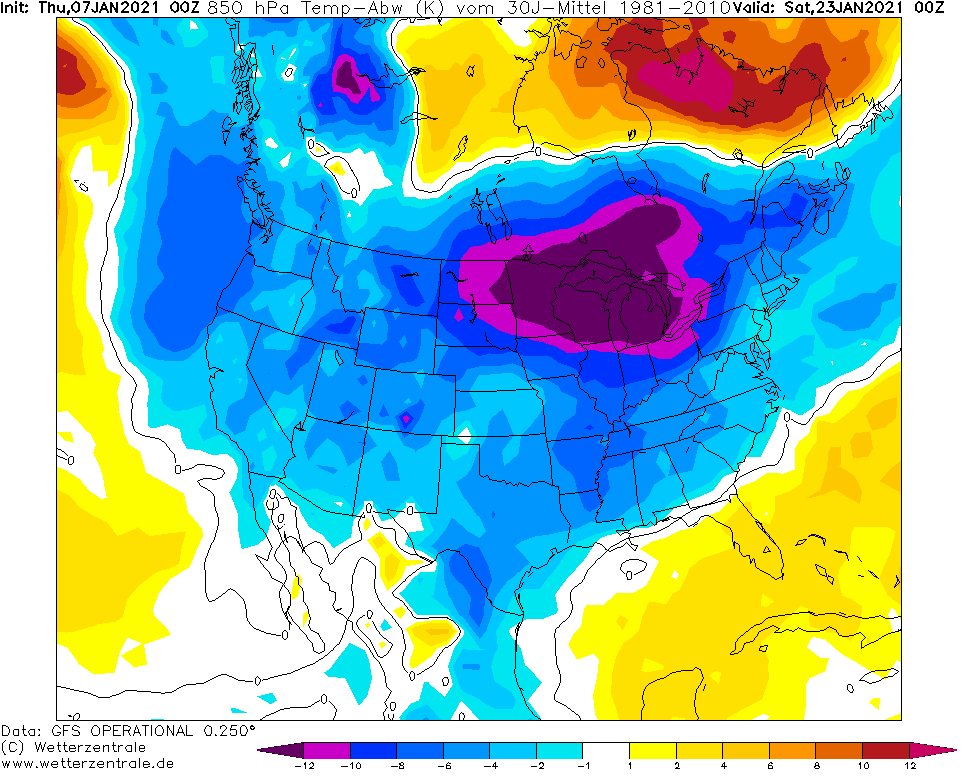 Read more:
(Visited 42 times, 1 visits today)