Antarctic air has crossed the equator, in southern Colombia temperatures dropped from +36°C (97°F) to +14°C (57°F)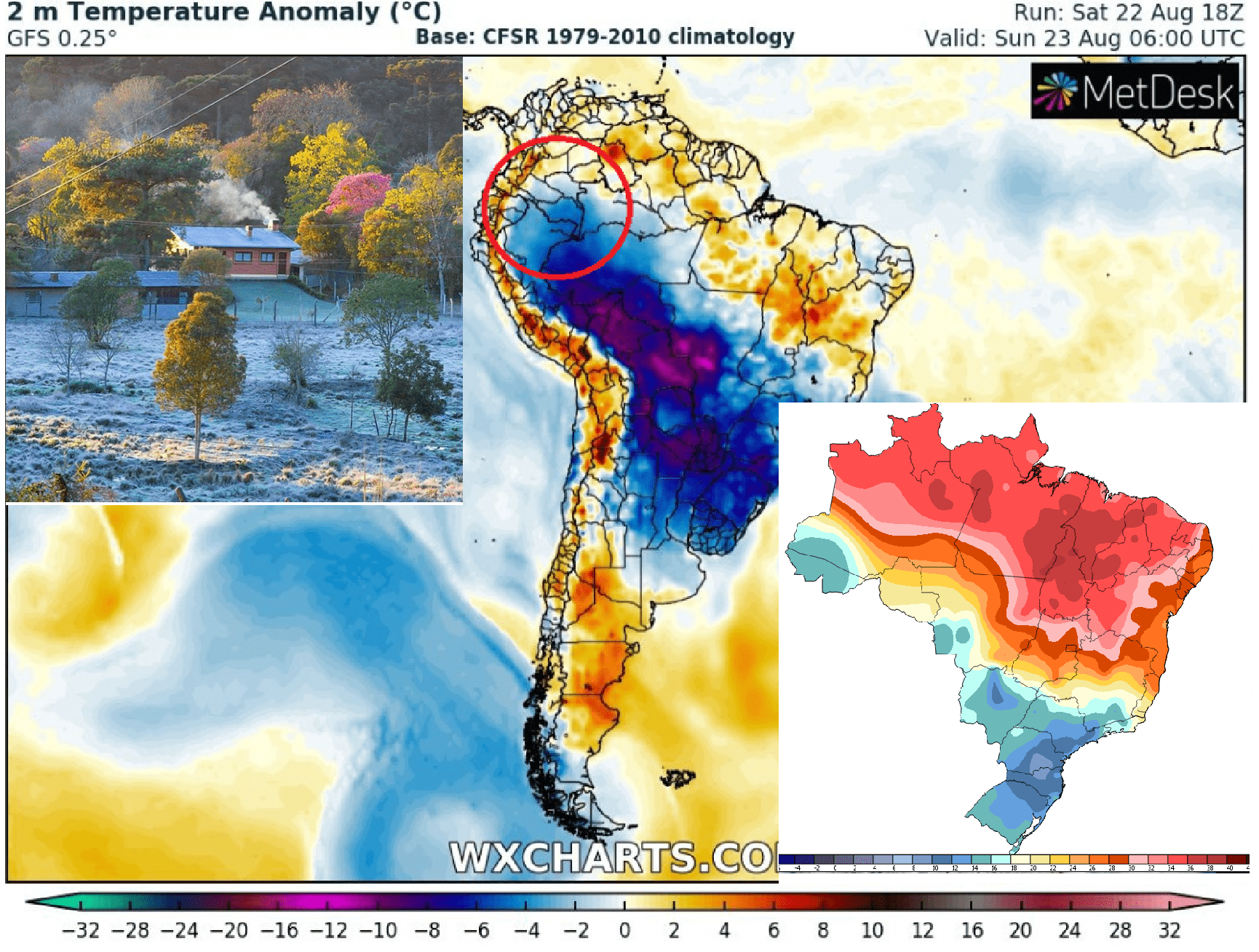 Although Leticia, southernmost city in Colombia is still 4 degrees southerly from equator, inhabitants has alived from Thursday to Saturday temperature shock, when temperature has dropped for 22°C for 48 hours. From +35,9°C (97°F) temperatures had fallen to +14,8°C (57°F) and maximum temperature during Saturday, in equatorial continental city, 84 MASL, reached only moderate-zone spring/autumn +20,3°C.
Antarctic air then has flown even more northerly, through equator and decreases of temperature in Northern Hemisphere, already, are well documented.
In Brazil, the coldest temperature stays at the same level, –8,4°C / 16°F from Urubici (or up to -9°C from parts of Santa Catarina), Friday morning, for now, but in many places was on Saturday cooler than on Friday, with snowing in parts of southern Brazil. Moreover, extremely cold and dry Antarctic air can cause cooling below -10°C during the next nights.
On Firday, at 18:00 UTC according to Brazilian Meteorological Institute (INMET) temperatures dropped below +15°C in parts of western Amazonia, too. In the south, frosts up to -9°C were measured.
On Saturday, station Gen Caineiro (1018 MASL) reported -5,4°C and twenty next cities in southern Brasil 0/-5°C, on Friday, frost were reported from 29 stations.
Besides a snow, a freezing rain has appeared in many parts of southern Brazil during last 72 hours. People in many parts of Brazil sense a coldwave as the strongest during their lives.
On the Internet, many videos with surprised people from snowing in Brazil are trending now. Some people were seeing snow first time in life.
Documentation of extreme coldwave in Brazil and Colombia /Wxcharts, Ogimet, INMET + Sources: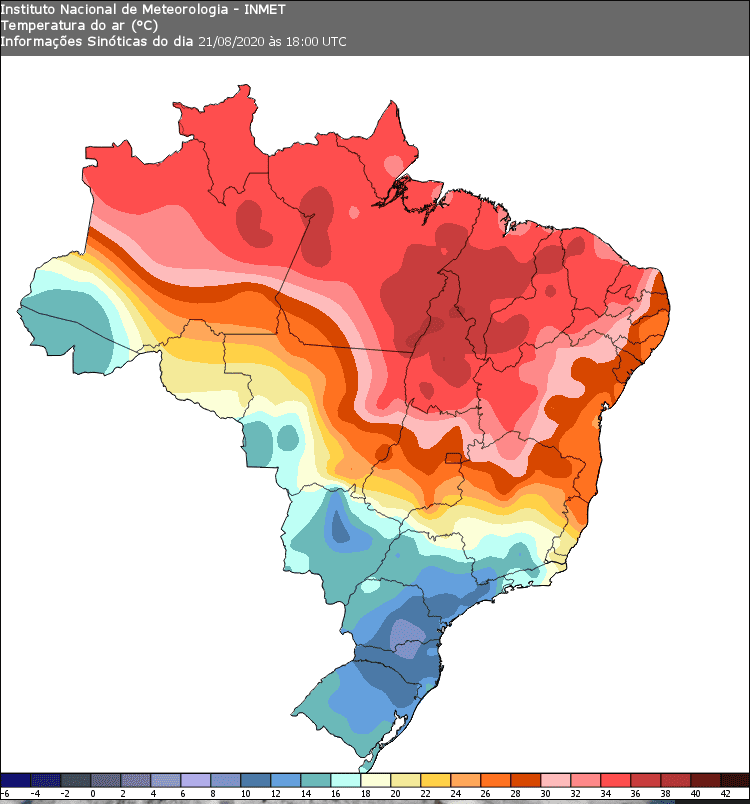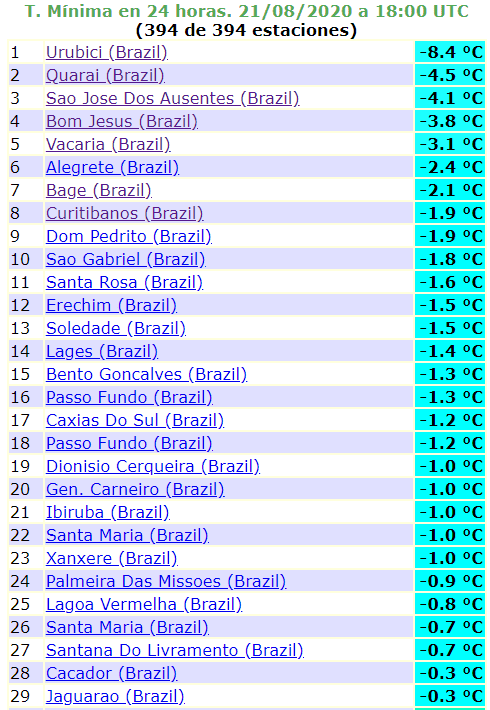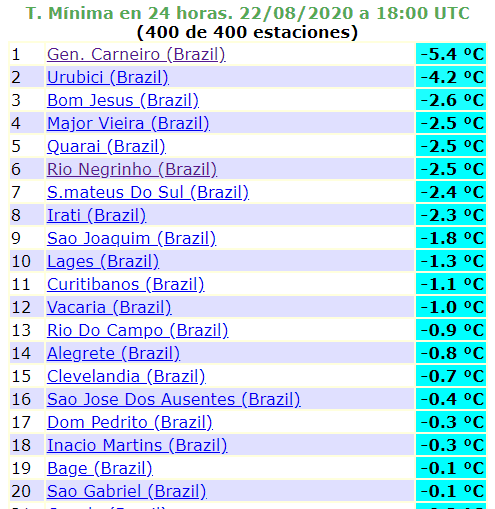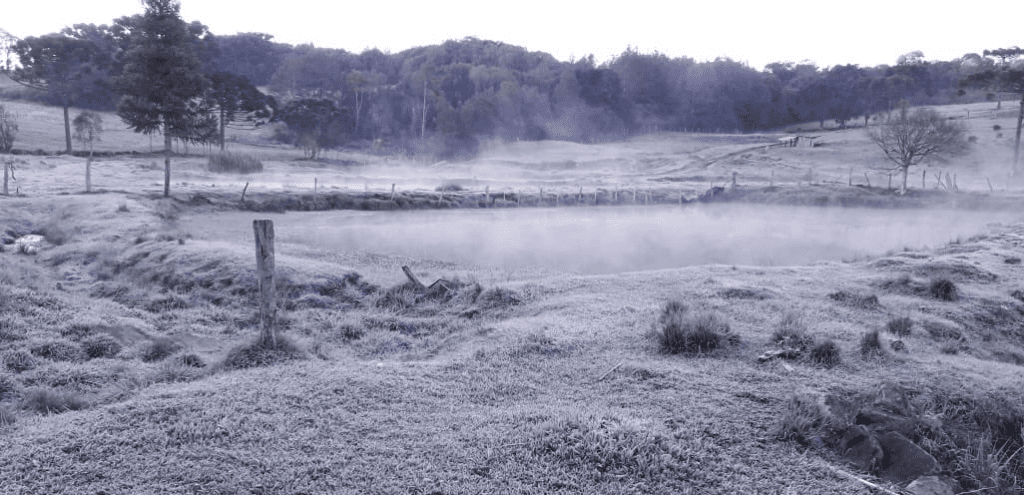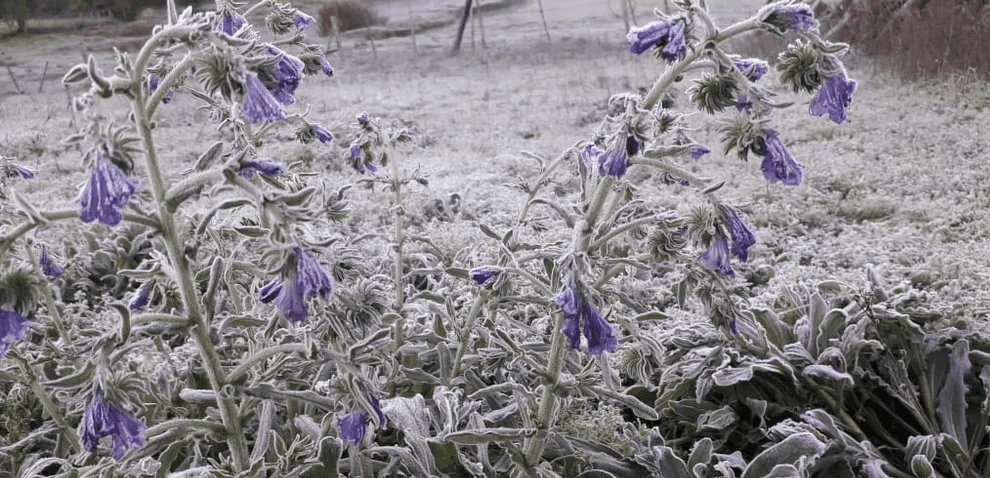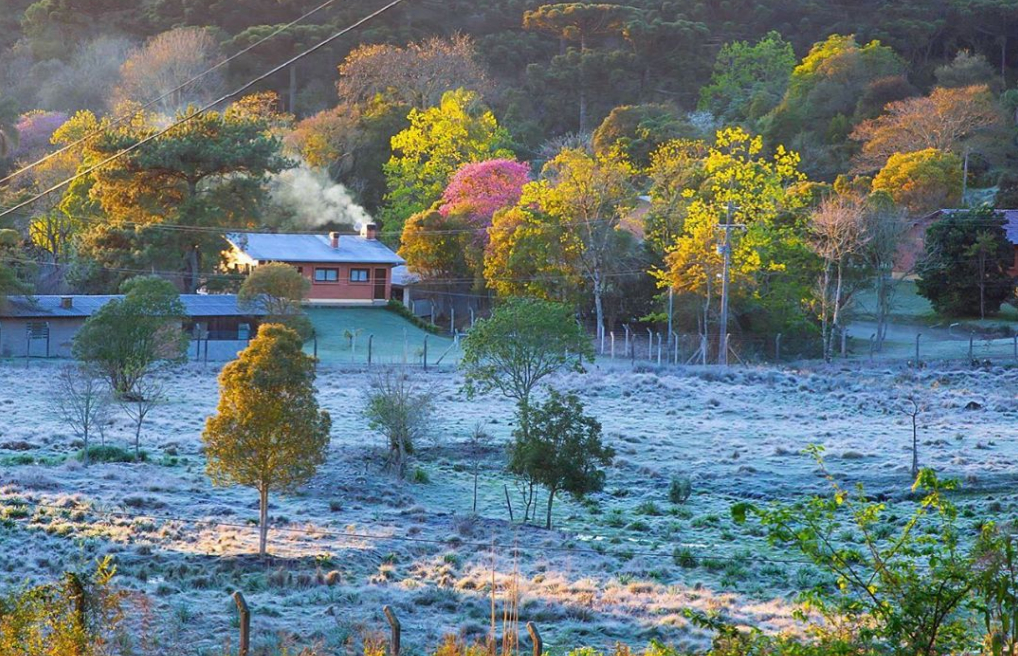 https://jovempan.com.br/noticias/brasil/neve-no-brasil-veja-fotos-e-videos-da-onda-de-frio-que-atingiu-o-sul.html
https://forum.lowyat.net/topic/5015006
https://portal.inmet.gov.br/noticias
https://g1.globo.com/rs/rio-grande-do-sul/noticia/2020/08/22/rs-amanhece-mais-um-dia-com-temperaturas-negativas-e-geada.ghtml
Read more: