In November 2020, AO+ phase was persisting, with very cold patterns in Canada, but warm weather across the USA, in general, minimally until 15.11., or regionally 20.11., when circulation has started to change.
During these days, next AO- / NAO- phase is here, with peak at the beginning of December 2020. Simultaneously, PNA has changed its phase from negative to positive (PNA- to PNA+) – NAO and PNA during the year operate in reversely regimes /correlation table with monthly correlations between NAO and PNA is here:https://mkweather.com/2020/09/24/updated-forecast-for-winter-2020-21-still-nao-ao-in-first-half-of-winter-nao-ao-in-second-half-of-winter-permanent-la-nina-and-surprisingly-easterly-qbo-possible//
While AO- is causing now, that Arctic air masses will be shifted after Northeast extreme storm (30. November – 1. December 2020: https://mkweather.com/2020/11/26/extreme-storm-hits-northeast-on-30-november-1-december-2020/) over almost all territory of the USA – mainly southern USA, and too Caribbean and Mexico during first December 2020 days, PNA+ will cause at the start of December 2020 anomalously "hot" conditions over Canada – almost with +32°C / 58°F temeperature anomalies from long-term average!
At the same time, southern parts of the USA should be with temperature anomalies up to -20°C / -36°F (20°C / 36°F below long-term averages).
Therefore, while parts of Canada should alive "mini-December Indian summer", with possible temperatures above +20°C / 68°F, southern USA should be very cold with some snow in Arizona, New Mexico, Oklahoma or northern Texas and frosts in traditionally warm regions.
Infographics: NOAA, wxcharts.com: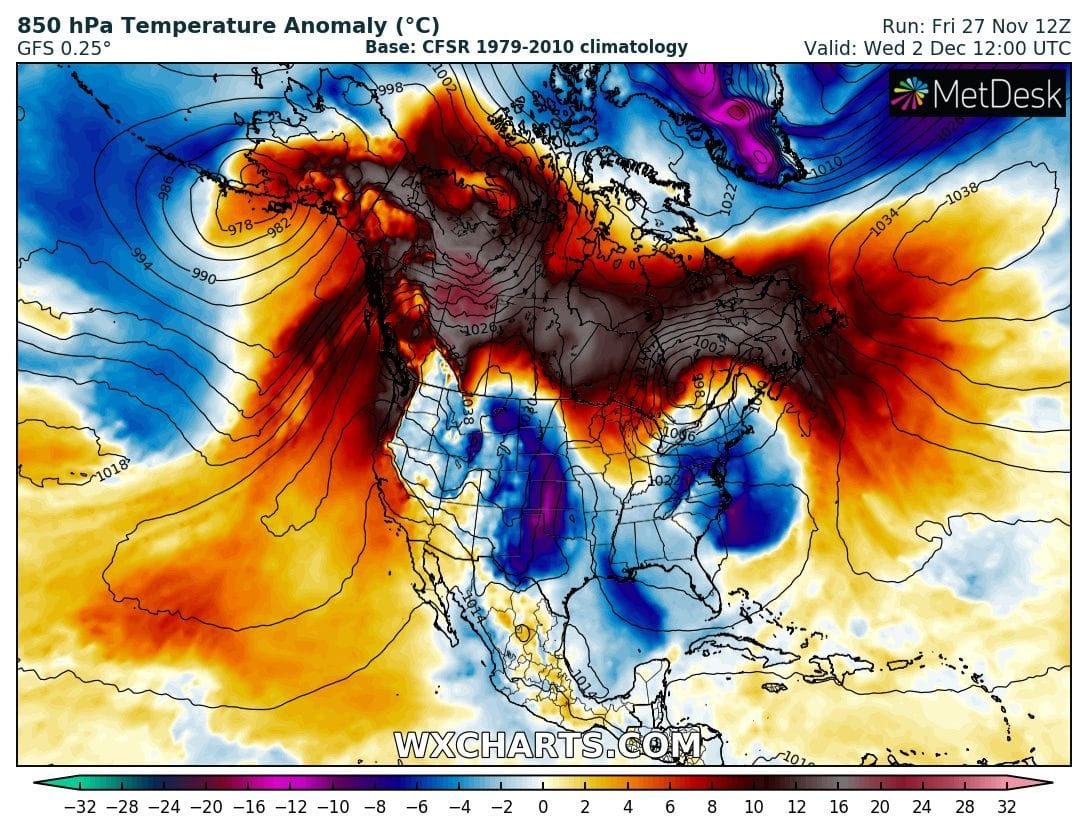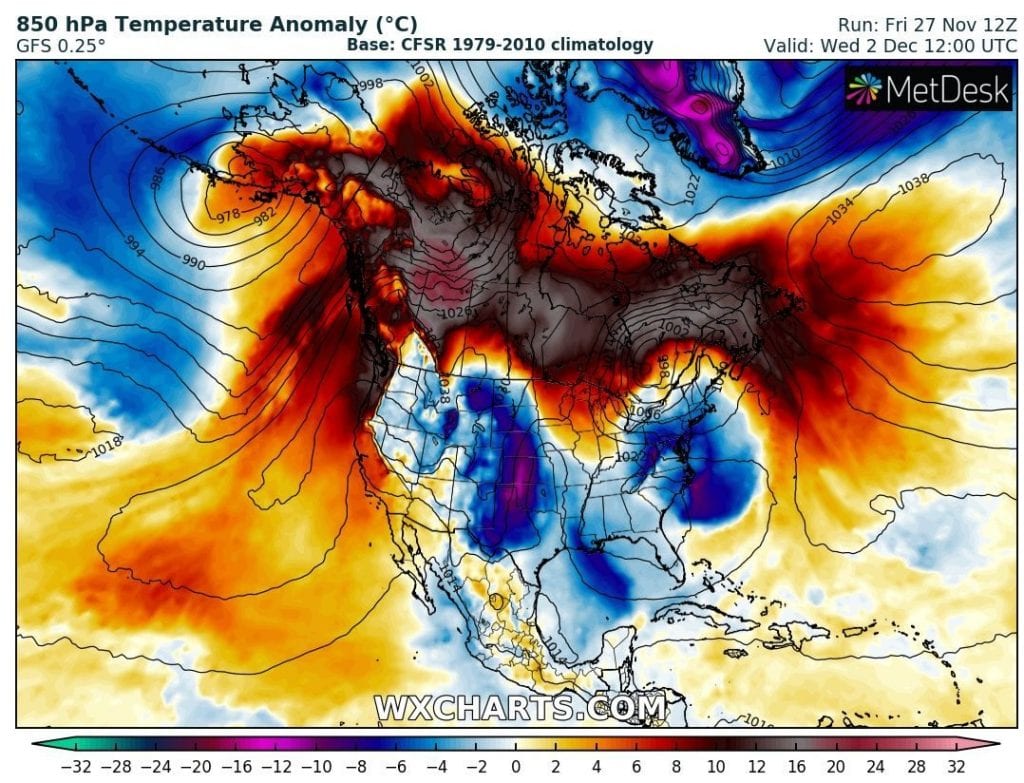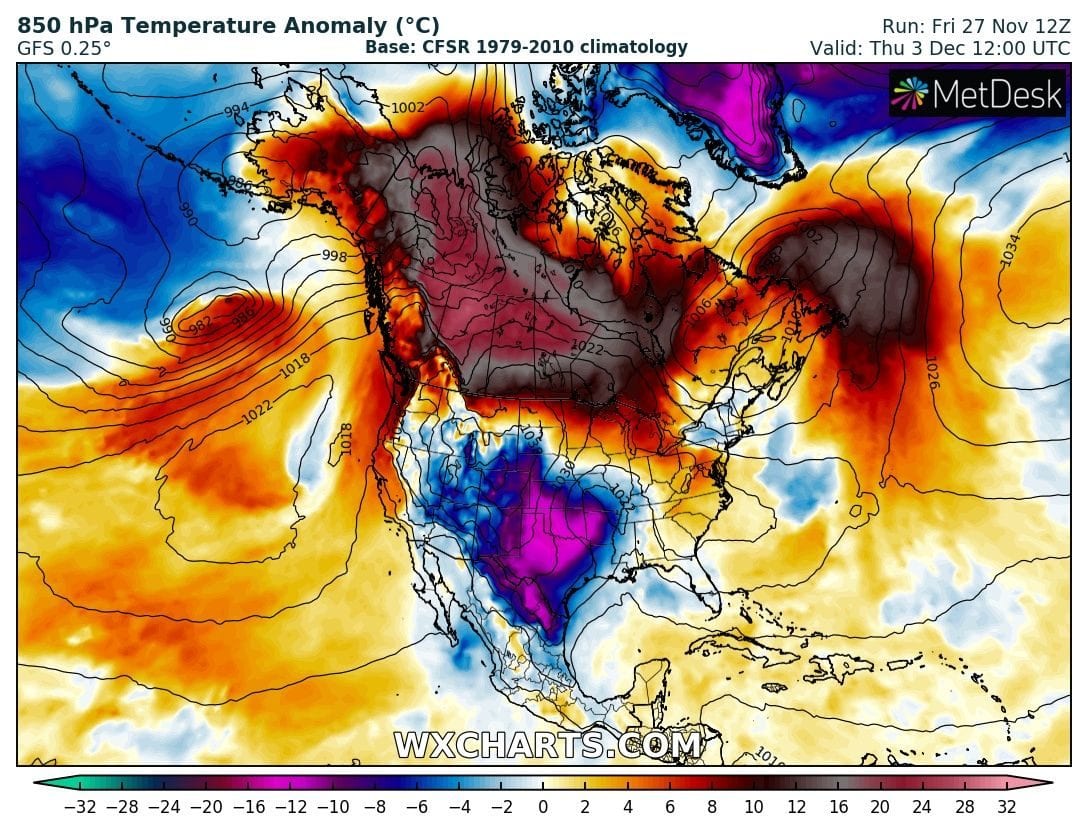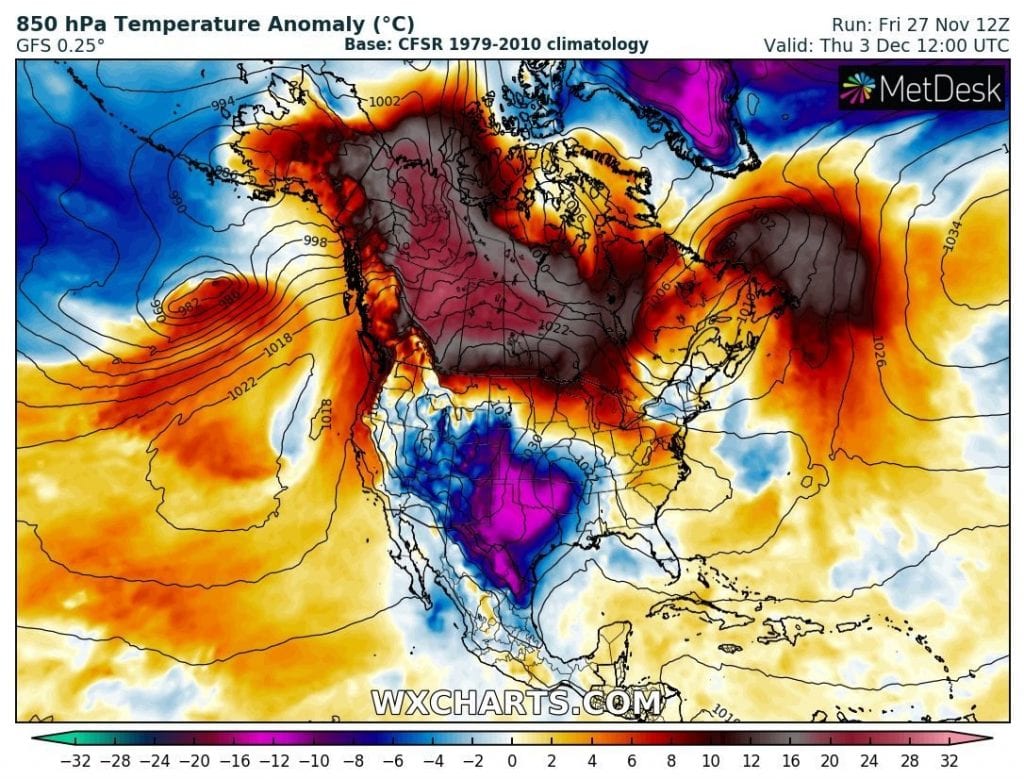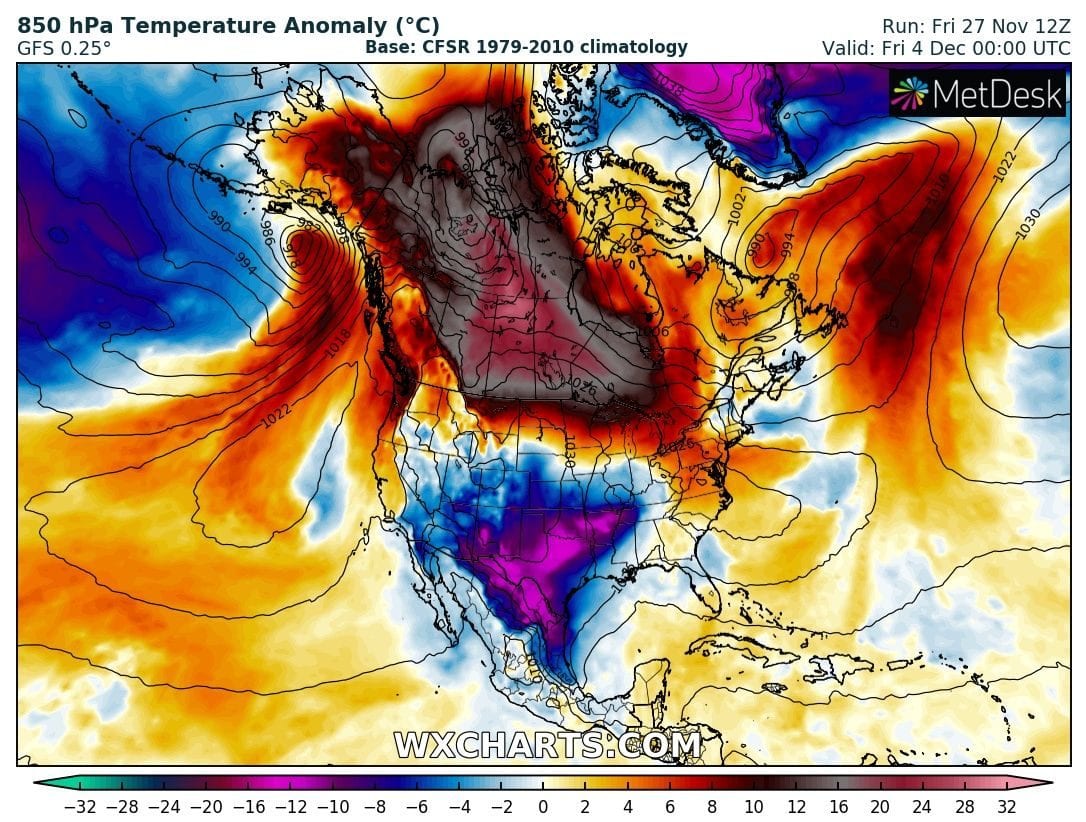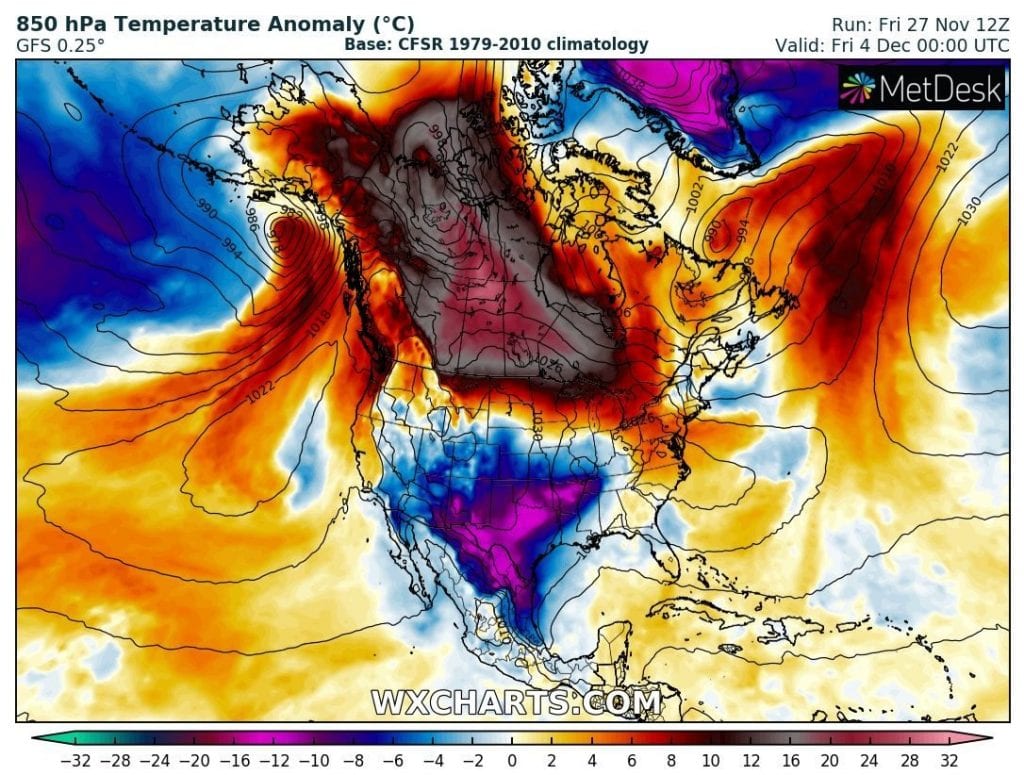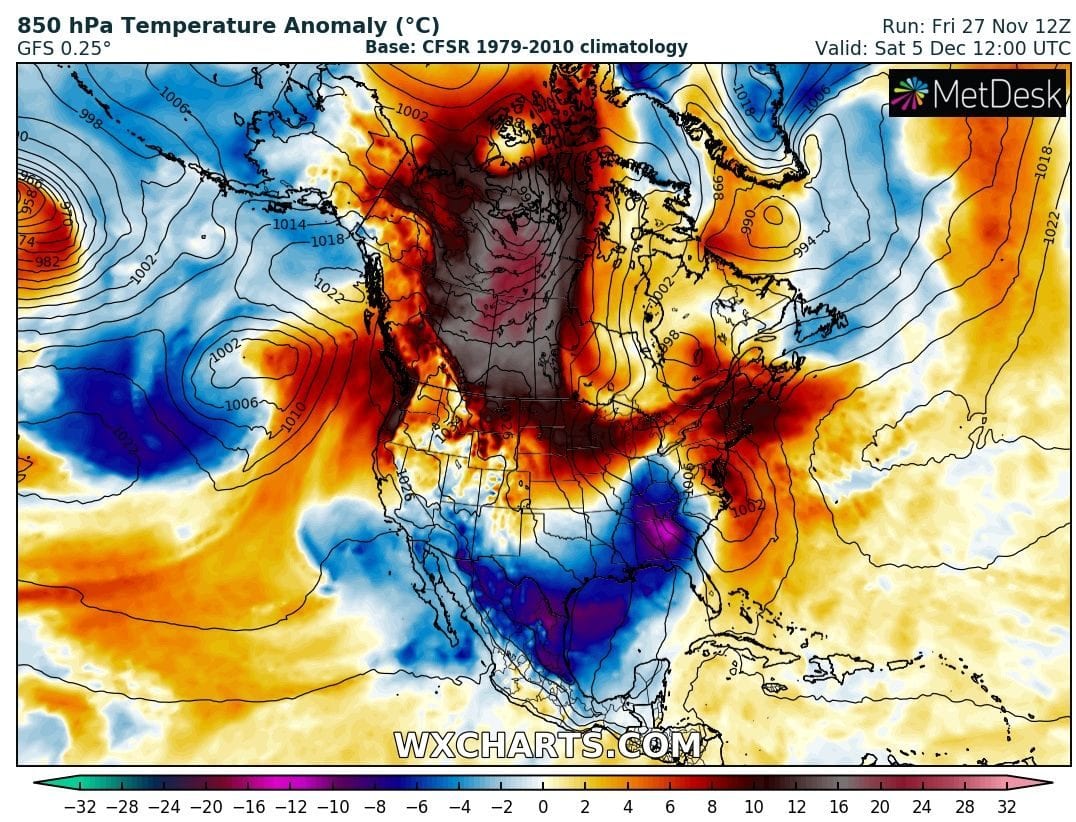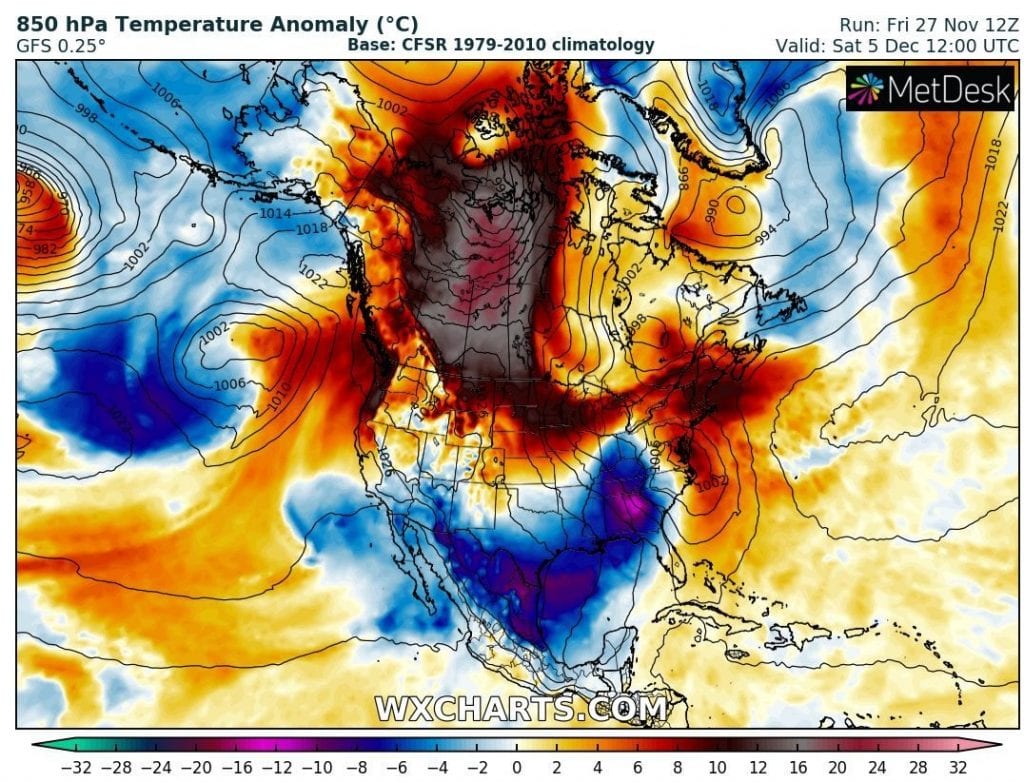 Read more:
(Visited 27 times, 1 visits today)