Only in last article we have summarized impact of severe blizzard in New York City / Northeast /https://mkweather.com/2021/02/04/new-york-17-3-inches-43-cm-of-snow-6-10-the-biggest-snowstorms-after-year-2000// – this storm has brought not only lot of snow, but too many cold air masses from Canada up to Caribbean.
One of hit exotic region by cold blast was Cuba, where in lower situated regions, only +4,6°C was on Thursday, 4. Feburary 2021, measured (Union de Reyes).
In many other stations, temperatures only +5/+10°C were observed, what are for island in tropical climate zone extremely low values – in some regions it is the lowest temperatures in history!
Absolute cold temperature record in Cuba was recorded, 0,6°C / 33°F in Bainoa in 1996.
Cuba has tropical climate and only 2 seasons: humid (May-November) and dry (December-April).
During humid season, hurricanes and tropical storms bother country. Dry season is associated with Arctic cold blast from the north, however under zero temperatures has never been measured.
Dry season however often ends with extreme high temperatures, e.g. in April 2020, temperature in Veguitas in Granma reached +39,3°C, what was the newest national temperature record of the highest measured temperature in the country.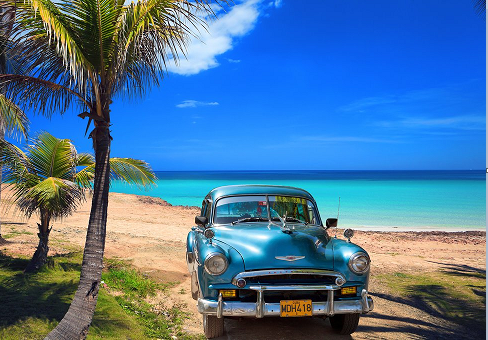 Read more:
(Visited 15 times, 1 visits today)